Private Hard Money Lenders in Maryland: Local, Fast, Flexible.
If you are looking for reputable private lenders in Maryland, we want to be your first choice. Based in Gaithersburg, we live and breathe Maryland real estate and lend exclusively in the DMV and Baltimore areas. We know the nuances of our local market and provide personal and thoughtful service before and after your loan's closing. From Oxon Hill to Frederick, from Westminster to Waldorf, we are Maryland's #1 local private lending experts.
We are a direct privately-owned firm that lends its own money. Our underwriting philosophy is based on the collective experience of thousands of investors buying and selling investment homes in Maryland. In business since 2006, we've developed a unique sense of which transactions will make money and which might expose our borrowers to undue risk. We openly share our expertise with our borrowers, helping them increase their profits and minimize their risk.
We are more than your Maryland hard money lenders. We are your partner.
It's common for private hard money lenders to broadly pledge themselves to customer success while leaving many details murky. Not with us. For us, customer success means one thing only: our borrowers are happy with the profits generated by their transactions. We commit to that success in five different ways:
We keep your costs low by providing competitively priced private hard money loans in Maryland. Our pricing reflects our borrower's strengths and experience. It accommodates both investors with proven track records and those who are just starting investing in real estate.
We simplify your life by eliminating bureaucracy and giving you direct access to the decision-makers. You will work with the same team before and after your loan's closing.
We don't mess around. We have boots on the ground and local connections to propel you forward better than any out-of-state lender. Whether getting you pre-approved, managing your closing, or servicing your loan, we demonstrate flexibility and out-of-box thinking that other lenders rarely match.
We offer a variety of free tools to help you make informed investment decisions. You can check out our hard money calculator and our maximum purchase price calculator.
Finally, we openly share our expertise to help you maximize profits and manage your risk.
As your Maryland hard money lender, we are proud to offer: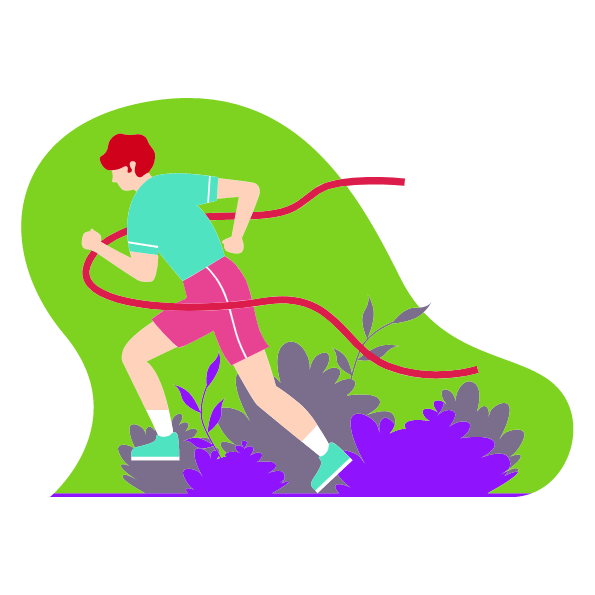 Speed
We issue pre-approvals in as few as 24 hours and can fund your loan in five days or less.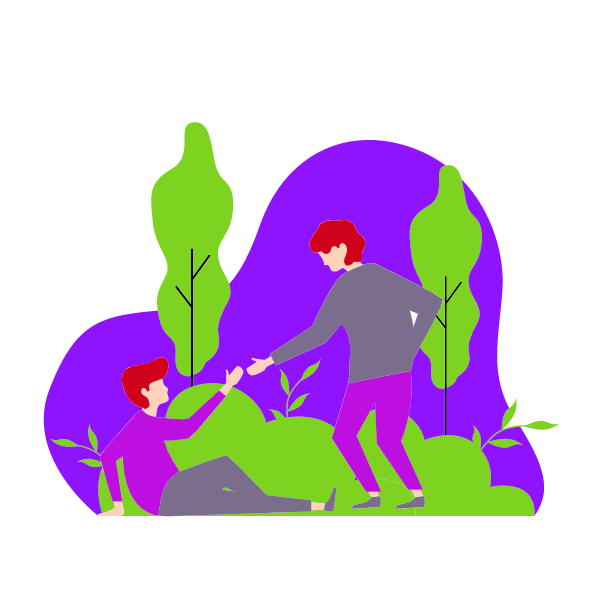 Support
Our team of Maryland experts is focused on ensuring a smooth closing and timely support of your renovation project.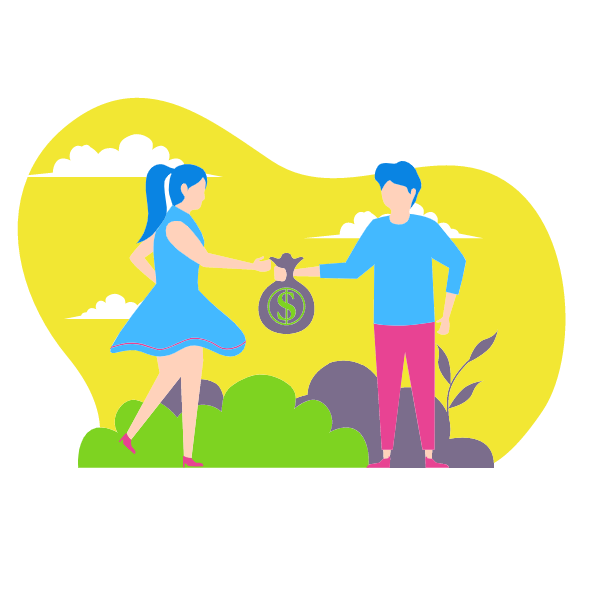 Flexibility
Our proprietary underwriting criteria focus on your deal's potential, not your credit or income.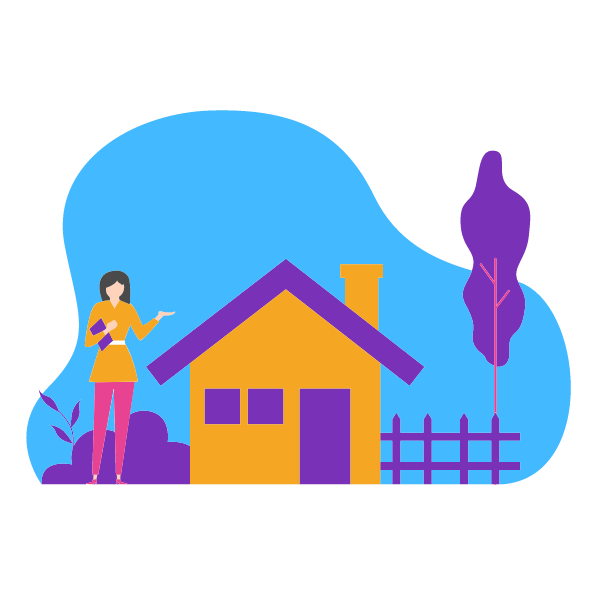 Local Expertise
As top hard money lenders in Maryland, we know the local market inside out and have boots on the ground to make your rehab a success.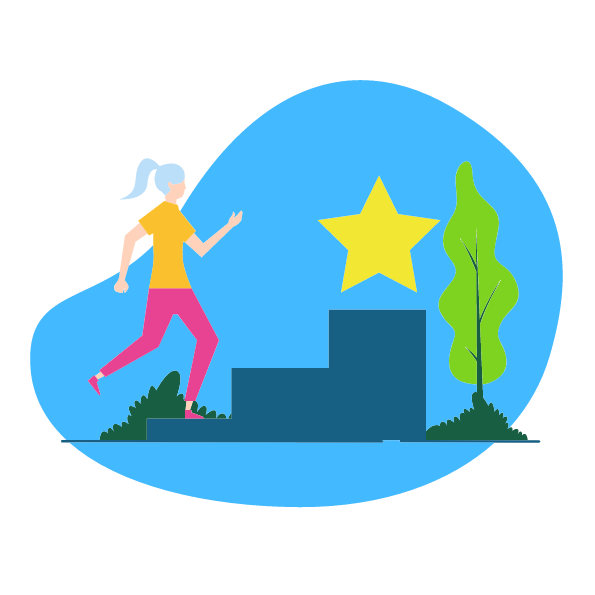 Favorable Terms
Our hard money loans in Maryland are designed to keep your costs low and help maximize your profits.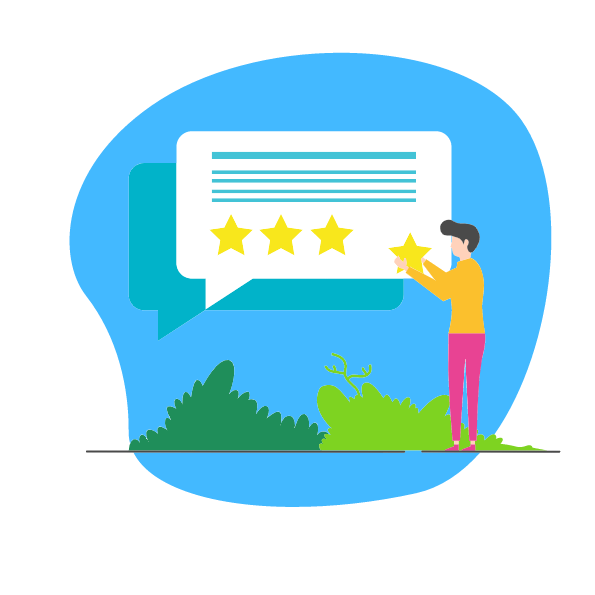 Peace of Mind
In business since 2006, we've built our reputation on delivering on our promises and treating our customers as valued business partners.
Ready to get serious about real estate investing? Call New Funding Resources, Maryland's top private hard money lenders, at 240-436-2340 or fill out our pre-approval form.
How private lending in Maryland works
How do you get pre-approved for a private hard money loan with us?
We lend our own money and make it easy to work with us. We recommend that you get pre-approved before you start looking for a home to invest in. During the pre-approval process, together, we will determine your budget and will discuss the types of properties you might be interested in. It's a perfect time to delve into your strengths as an investor and develop a strategy for how to find an investment property that is right for you. The pre-approval process culminates in issuing a proof-of-funds letter, a document that informs the seller and her agents that you are a qualified borrower that has access to sufficient funds to purchase her home. All proof-of-funds letters issued by New Funding Resources are equivalent to cash offers and help you effectively compete with even the most well-heeled investors.
What factors do we consider while deciding who qualifies for a private loan with us?
We work with both experienced real estate investors and those who are just starting out. In fact, we are one of the few private hard money lenders in Maryland and beyond that do not require prior investment experience. We also don't verify our borrower's income and don't have minimum credit score requirements. Though it's not unusual for us to finance 100% of the purchase price, we do require some financial contribution from our borrowers. Such contribution demonstrates borrowers' ability to properly manage their finances and their commitment to the transaction.
How are we different from other lenders?
We keep hearing about other so-called hard money private lenders with guidelines that sound like going to a regular bank. They claim they're a "private" or "hard money" lender then proceed to ask for a bunch of documents…..including tax returns… and put them under a microscope. You get close to settlement and, boom, all of a sudden, the loan amount or terms change. They charge heavy commitment fees upfront and then disappear when you need them most. They need to find a local inspector to take a look at your project but can't find one quickly because they aren't even located in the Baltimore area. They require you to supply all kinds of receipts and accounting records to release your construction draws making their process look like an FHA loan or worse. BS!! That's not a true private lender. That's a lender posing as hard money.
We work differently. Our philosophy is quite simple: if you are well-positioned to make a profit, we will find a way to finance your deal. Even more, we would be your trusted advisor from the beginning to the end of your journey. Are you considering buying your next investment property at an auction and not sure where to start? Not a problem – we'll help you minimize your risk. Not sure whether to get permits or not? Let's have an authentic discussion with our experienced (and local!) underwriters. There is not a single aspect of local investing that we don't have experience in. Better yet, we are willing to share it openly and free.
What types of hard money loans in Maryland do we specialize in?
As long as our financing is used to finance a non-owner-occupied property, we offer our borrowers incredible flexibility. Our loans encompass fix-and-flip loans, buy-and-hold loans for aspiring landlords, and hard money refinance loans. For those type-A personalities who prefer to be in charge of their retirement investment strategy, we offer an option to buy real estate using non-recourse loans. For those looking for short-term funds, we offer transactional funding, bridge loans, and cross-collateralization mechanisms. And since we lend our own funds, we have the flexibility to accommodate any type of situation, no matter how unique it is.
Have more questions about how our Maryland hard money loans work?
Visit our Hard Money Q&A page.
You deserve a hard money lender who knows the difference between Capitol Hill and Capitol Heights.
We believe that real estate is a local business. The further you stray from home, the less likely you are to recognize opportunities and understand risks. The same is with choosing a private lender to finance your rehab. As top hard money lenders in Maryland, we know the pros and cons of each neighborhood. We can advise you which rehab makes sense and which doesn't. Our underwriting criteria and programs are created specifically for borrowers looking for fix-and-flip or buy-and-hold loans in Maryland, Washington DC, and Virginia. They consider the unique aspects of local markets and offer financing options you need to compete as a Maryland real estate investor.
We believe that Maryland offers unique real estate opportunities.
Maryland offers investment opportunities that are not available anywhere else. Our proximity to the government and the employment it offers translates into the stability of real estate values. On the other hand, you can find homes within a wide spectrum of pricing. From Baltimore to Hagerstown, from Rockville to Laurel there are investment opportunities for every budget. In addition, many areas are experiencing a Renaissance and appreciating rapidly. For example, check out Oxon Hill, Hamptons, and many of the Washington DC neighborhoods. By working with us, you will learn from local real estate investors who came before you and made money in the same neighborhood.
Our private loans in Maryland help real estate investors invest and prosper in:
Cecil County
Garrett County
Kent County
Talbot County
Experience the difference of working with the highest-rated private private lenders in Maryland.
Our reputation as a top hard money lender in Maryland precedes us: a big portion of our business comes from repeat clients and referrals. When it comes to being a reliable partner to our borrowers, we don't just talk the talk. We walk the walk. We stand by the terms and conditions we promised. We deliver within the timeframes we discussed. We provide our borrowers with personal attention and local advice many real estate gurus charge thousands of dollars for. We believe in the good Karma of growing and prospering by helping others do the same.
Get the ball rolling by calling the highest-reviewed and investor-tested private hard money lender near you – New Funding Resources today at 240-436-2340.
Maryland hard money loan examples:
Renovations funded with our private funds.
We are hard money lenders in Maryland who live and breathe our local real estate market. Whether you are investing in Rockville, Kensington, Oxon Hill, or Hyattsville, we have hands-on experience there. We know the difference between each of these areas and how to renovate and price homes for maximum profit. Our knowledge comes from something other than actuary tables and MLS. It comes from hands-on experience in investing and funding investment properties in the DC and Baltimore metro areas. Please take a look below and judge for yourself.
Baltimore Octogenerian Gets a Makeover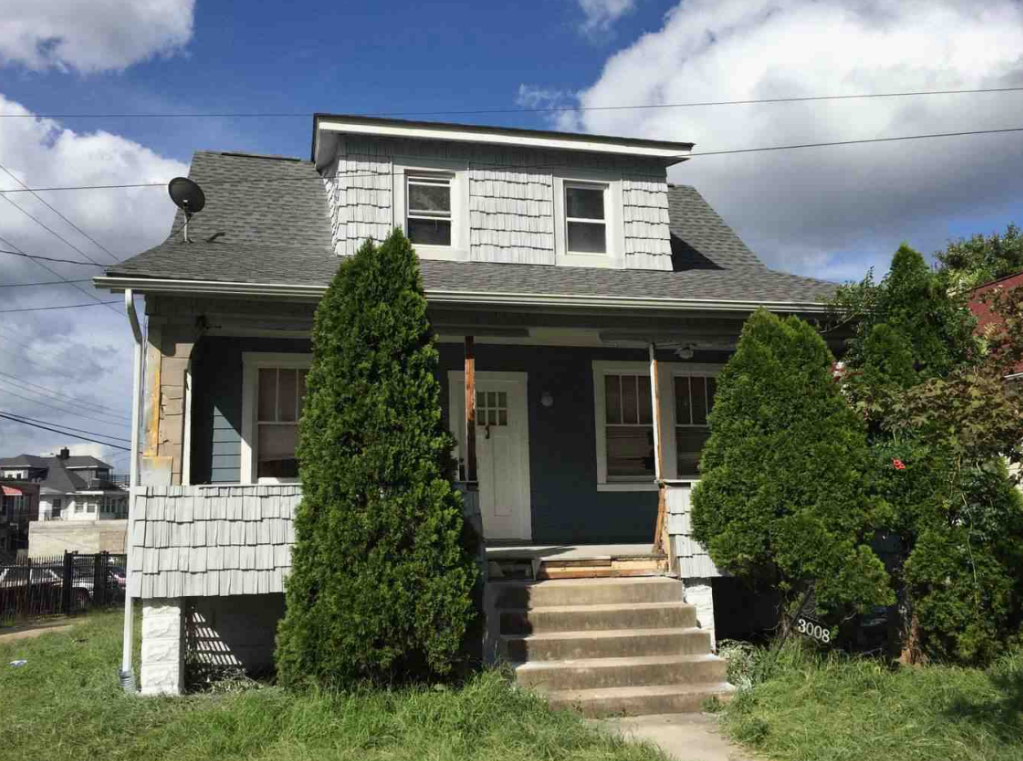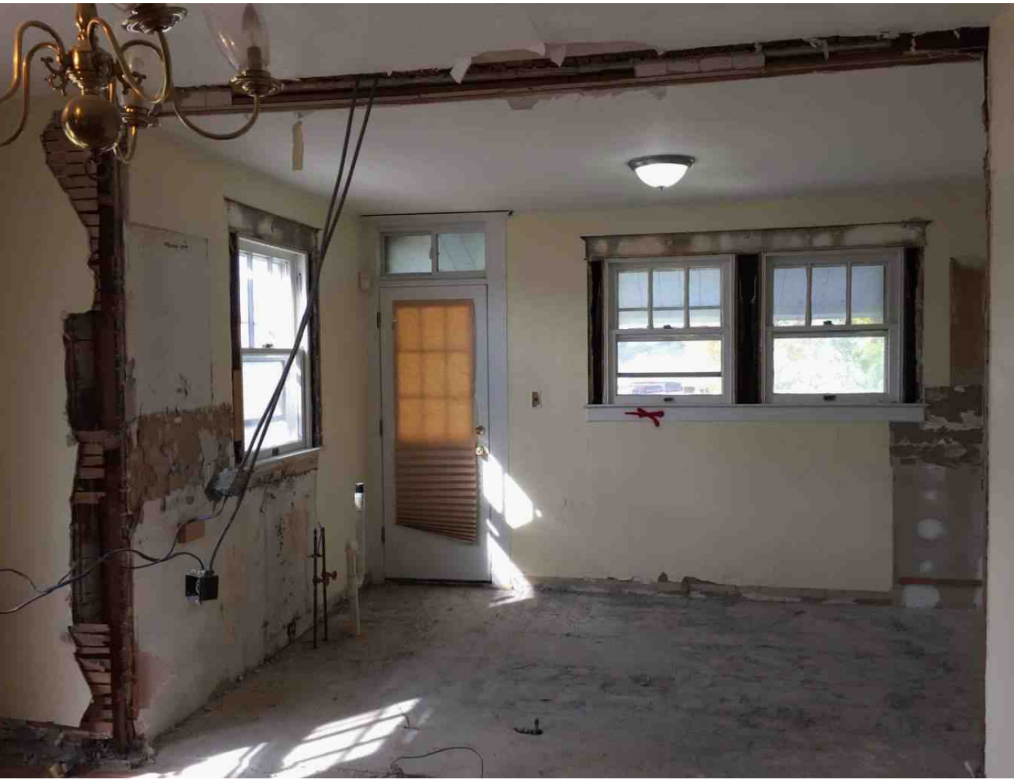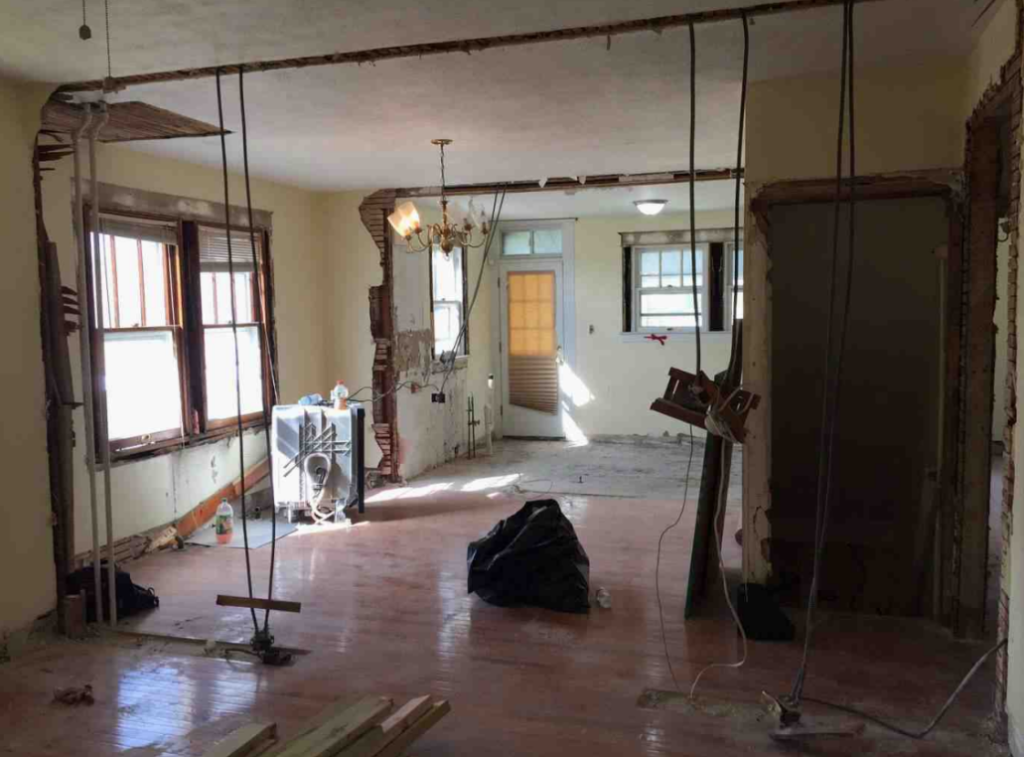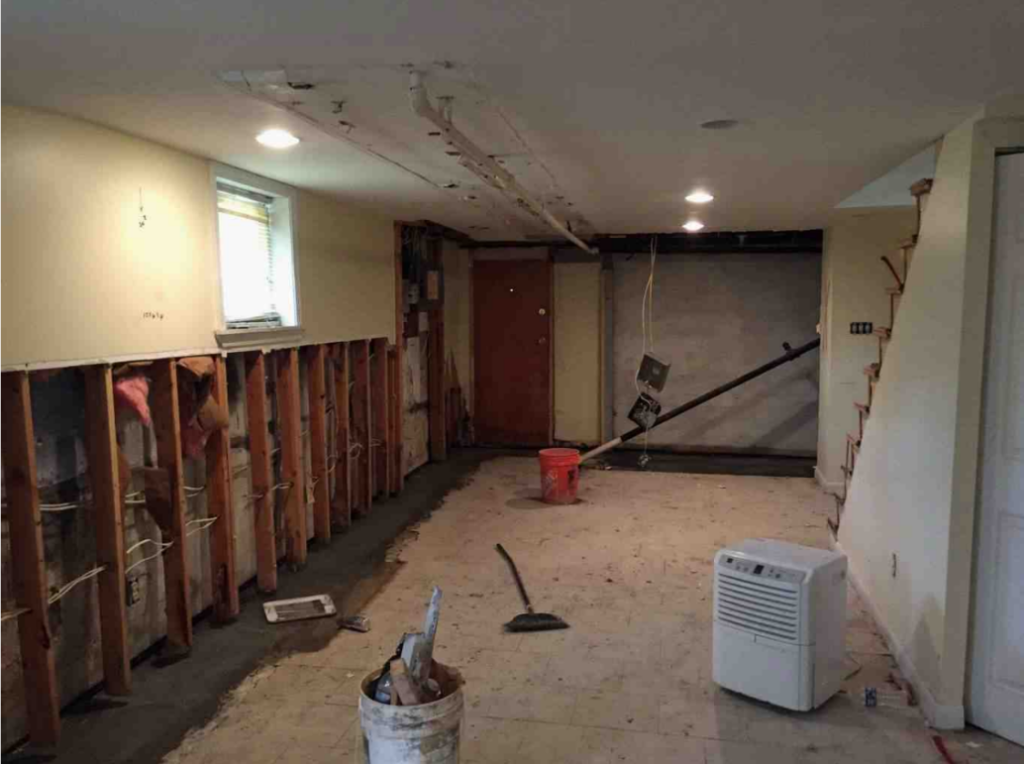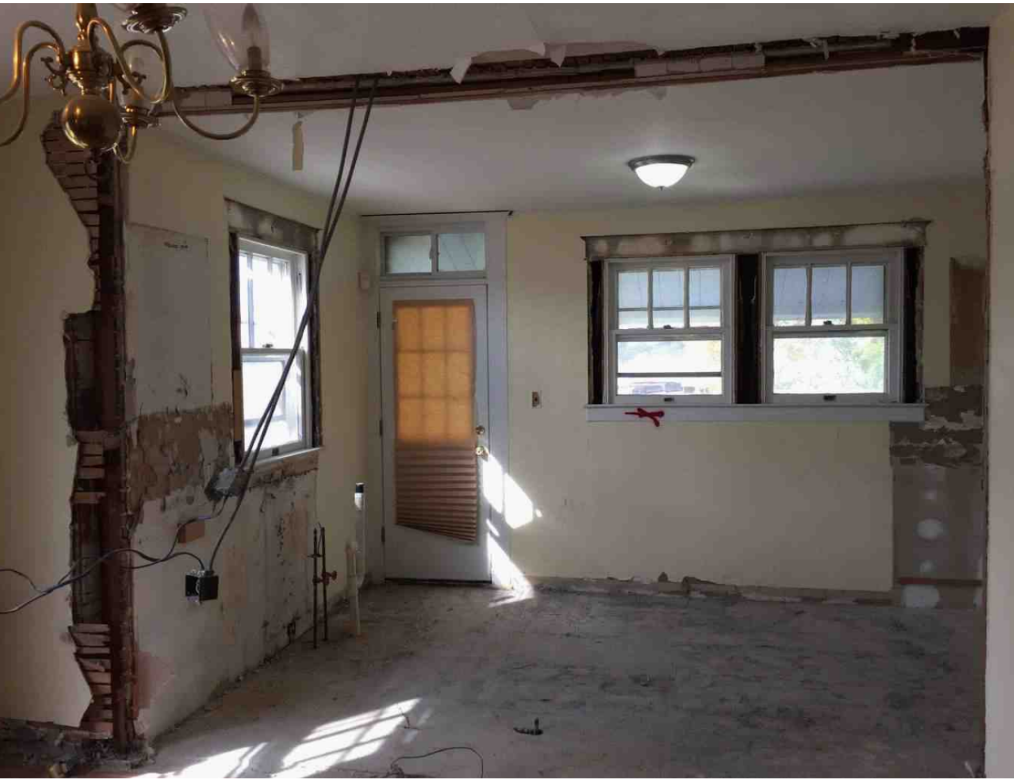 This is what we call "a full-gut rehab." This single-family home in Baltimore had to be redone from top to bottom, turning it from the neighborhood sore to the future highest comp.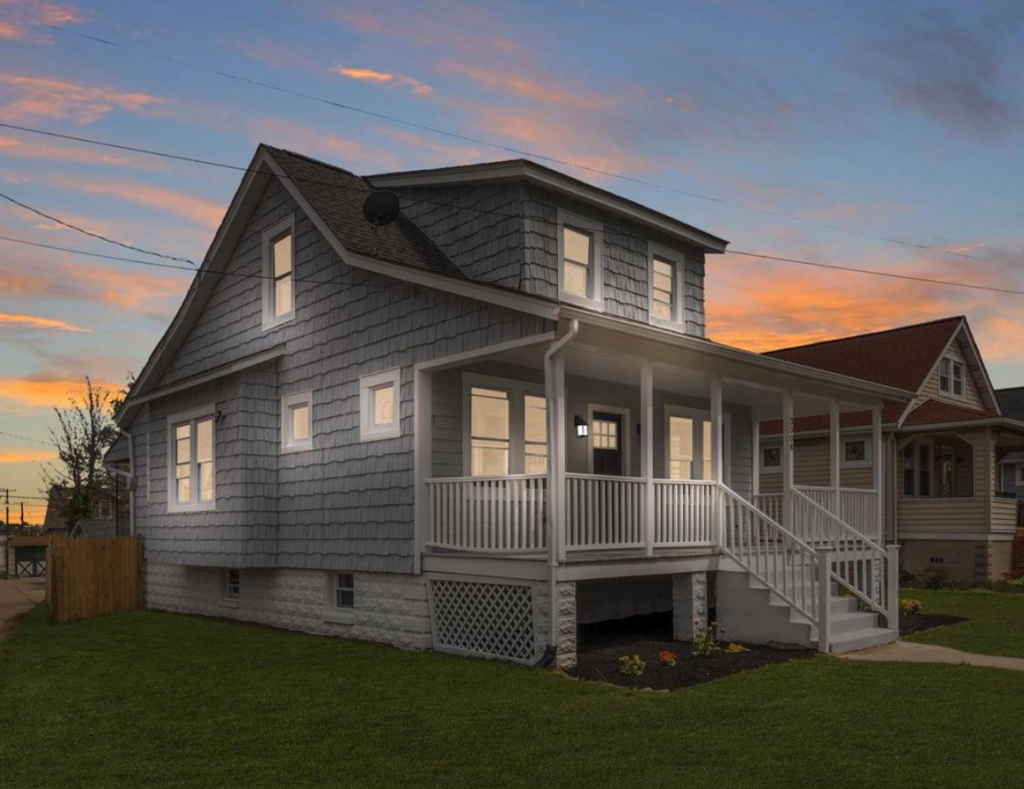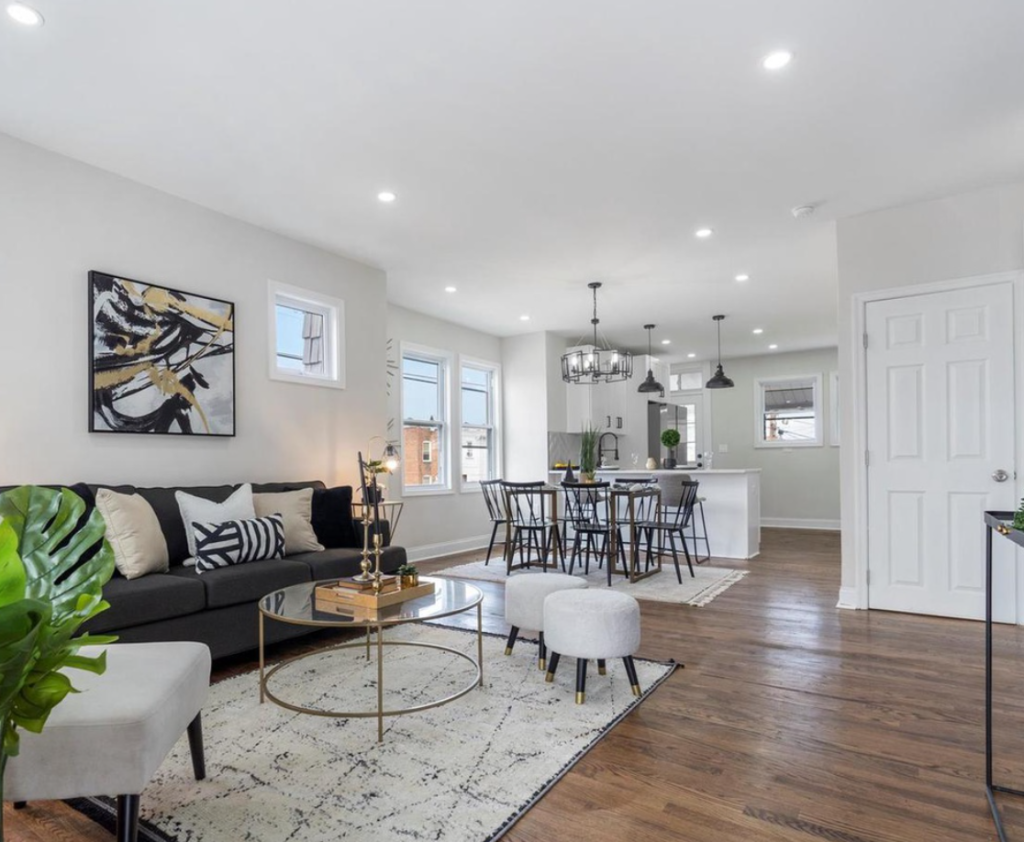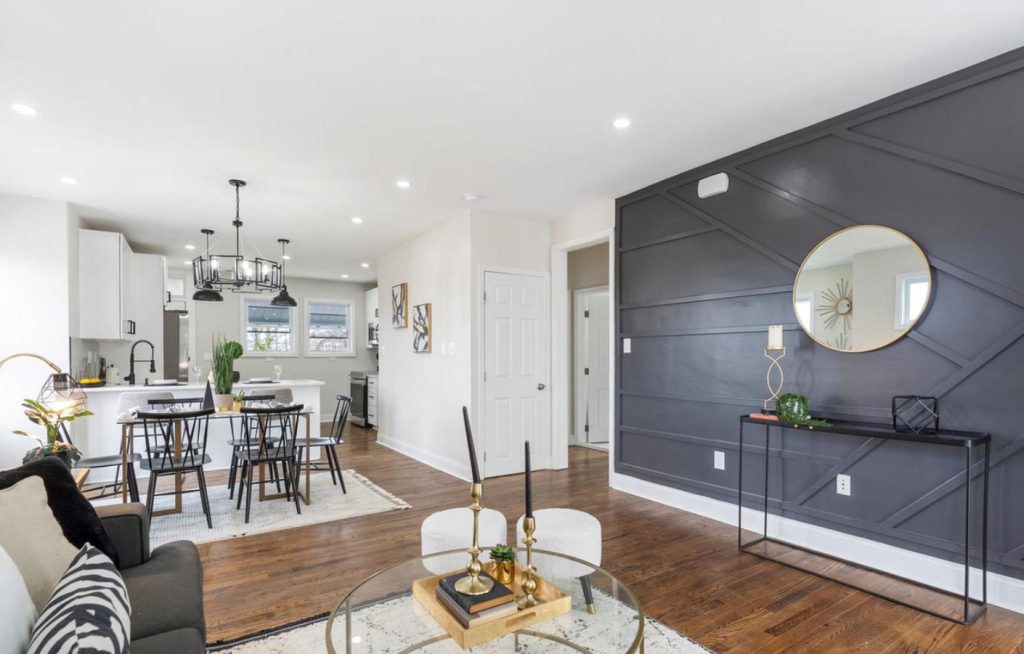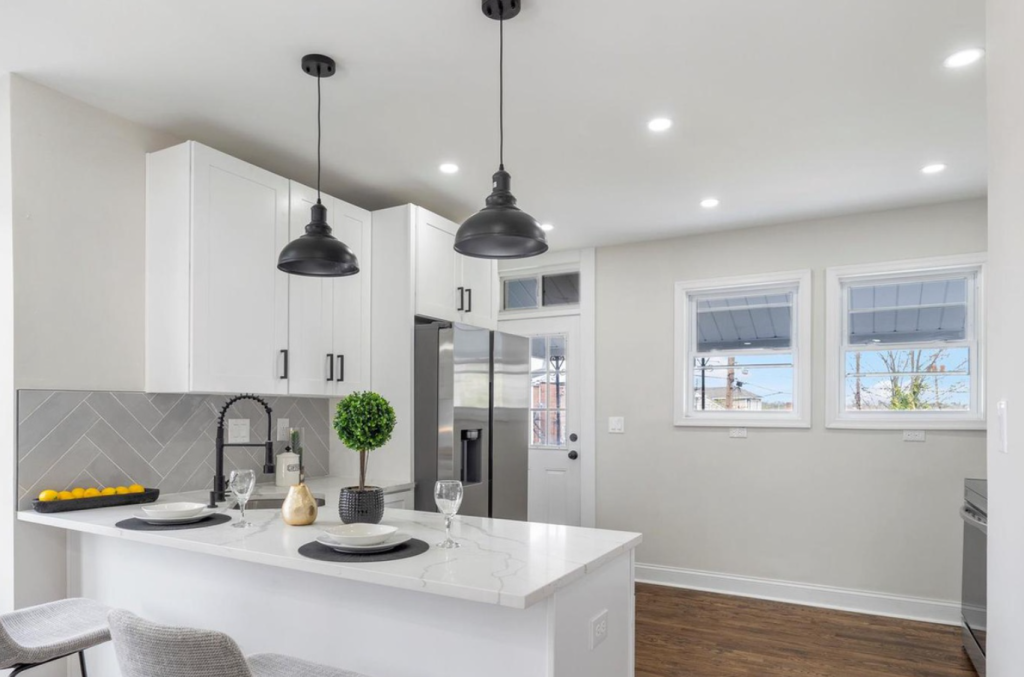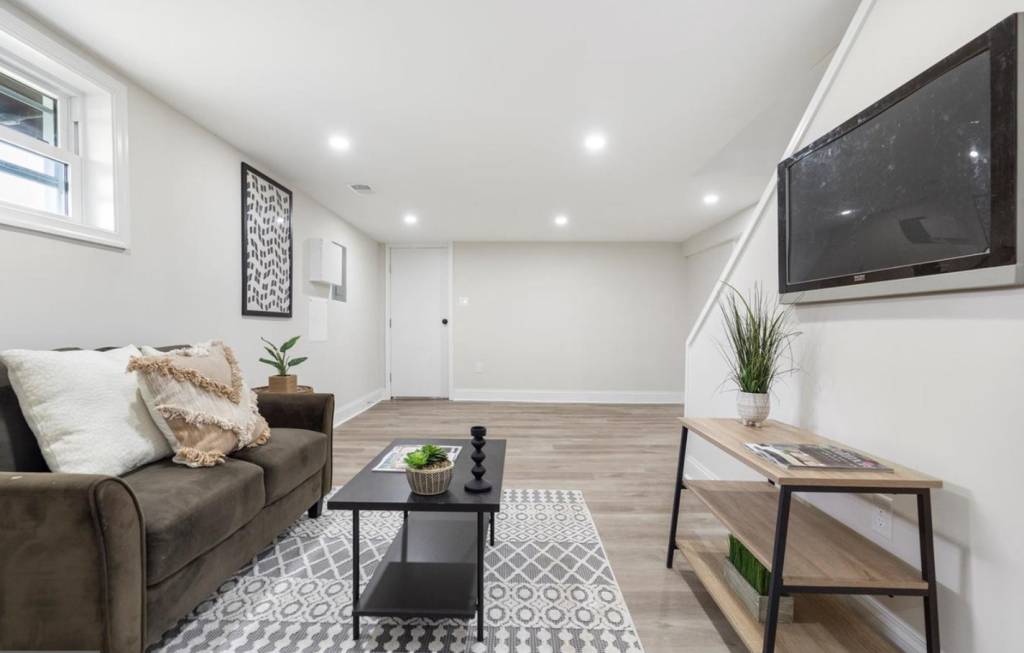 This Baltimore investor follows a time-tested formula. White kitchen with modern black accents. Light grey (Olympus White) paint on the walls. Neutral sandwashed floors.
Brentwood gem just minutes from the DC border: All Spring and Joy and Open Spaces!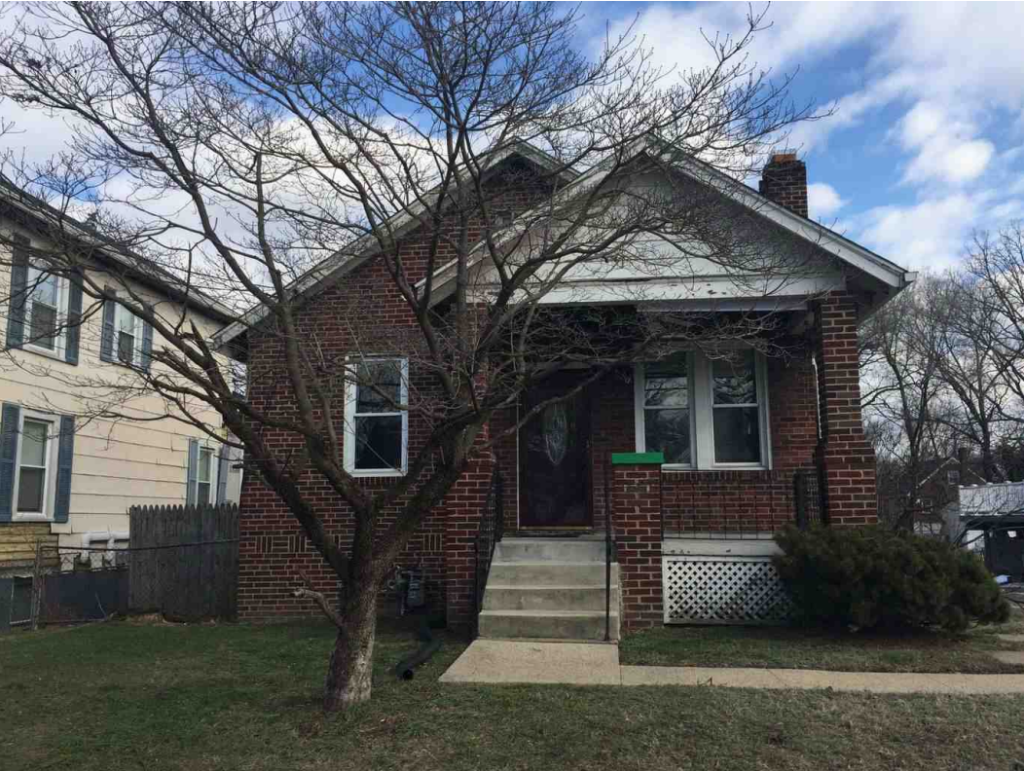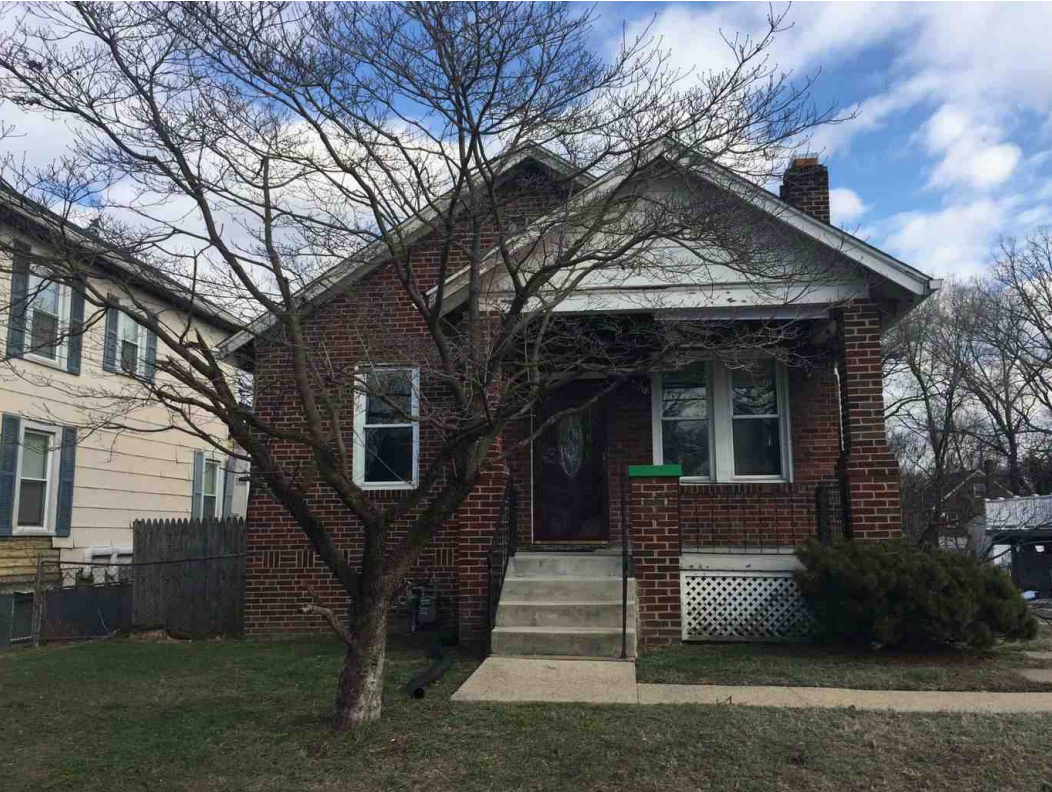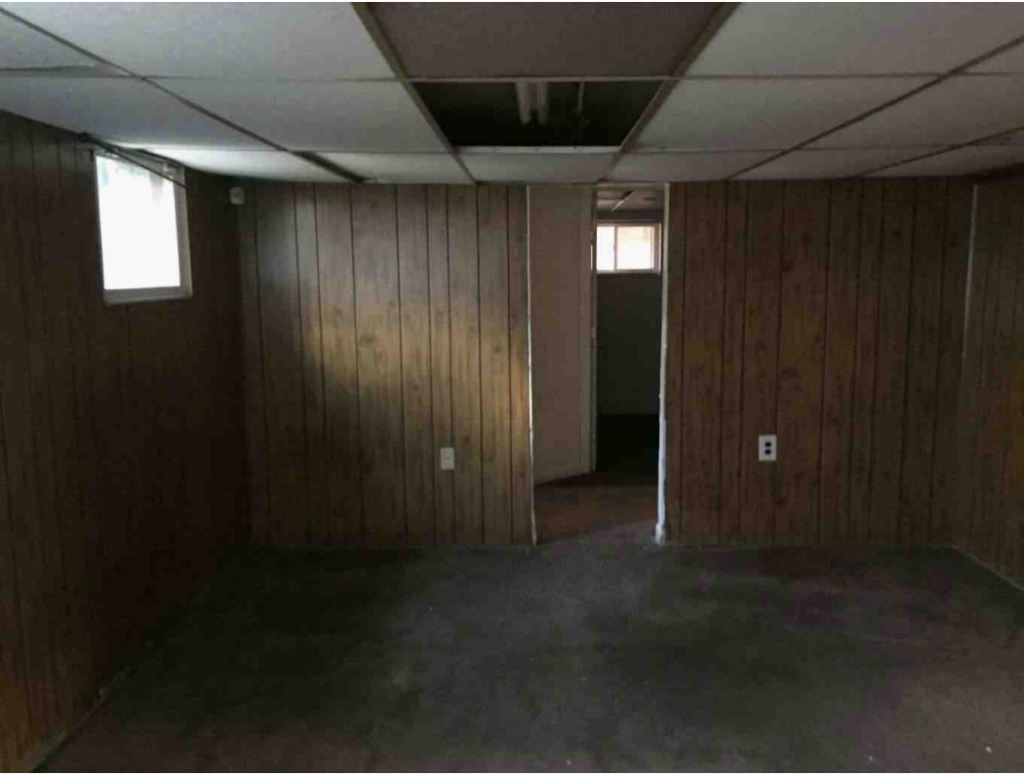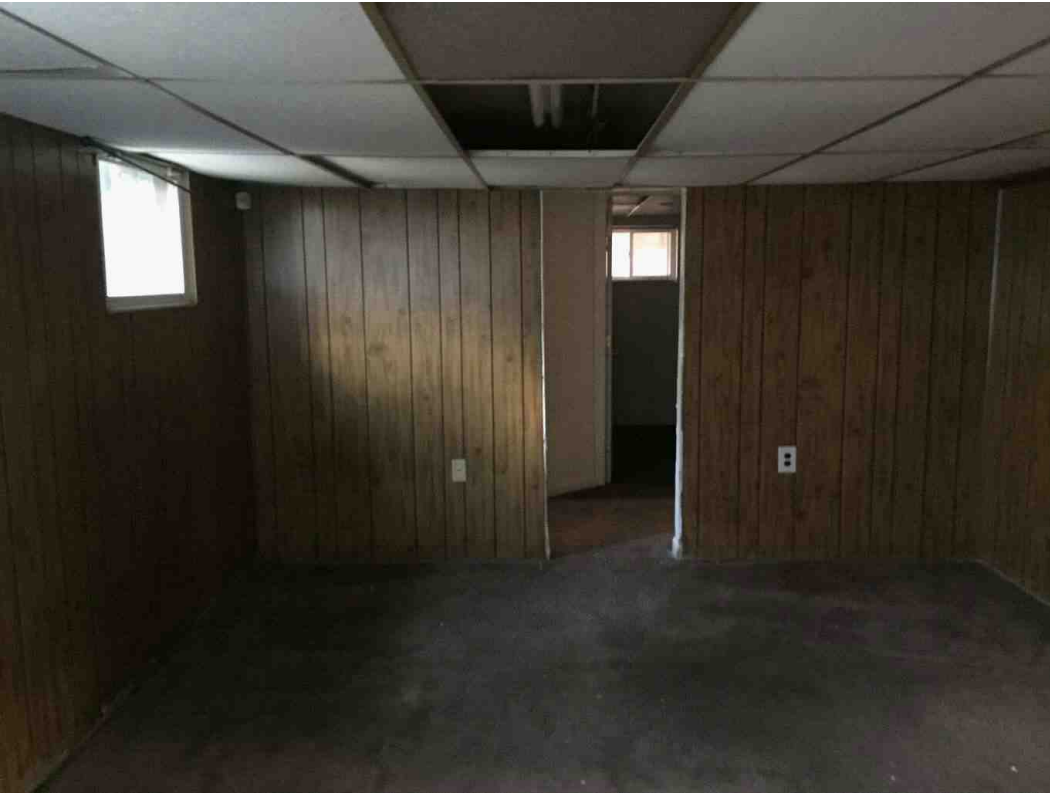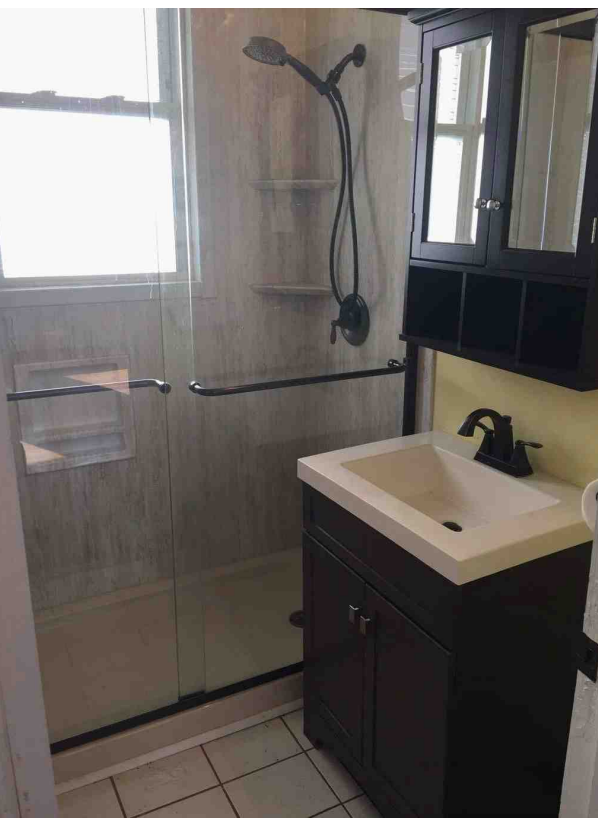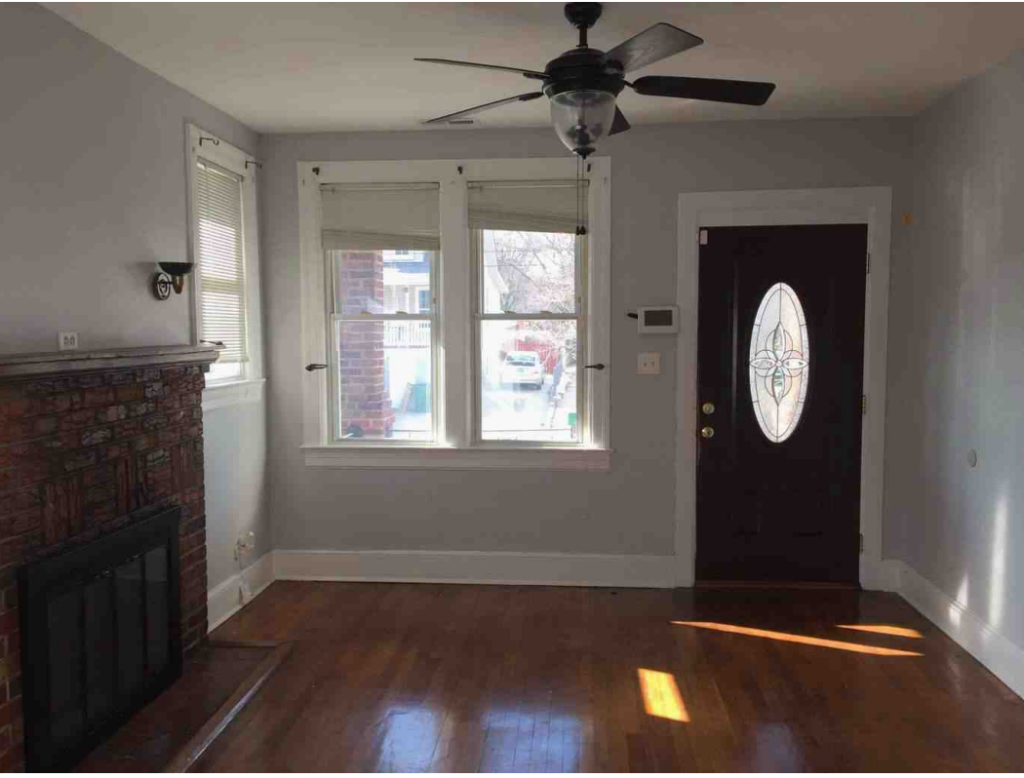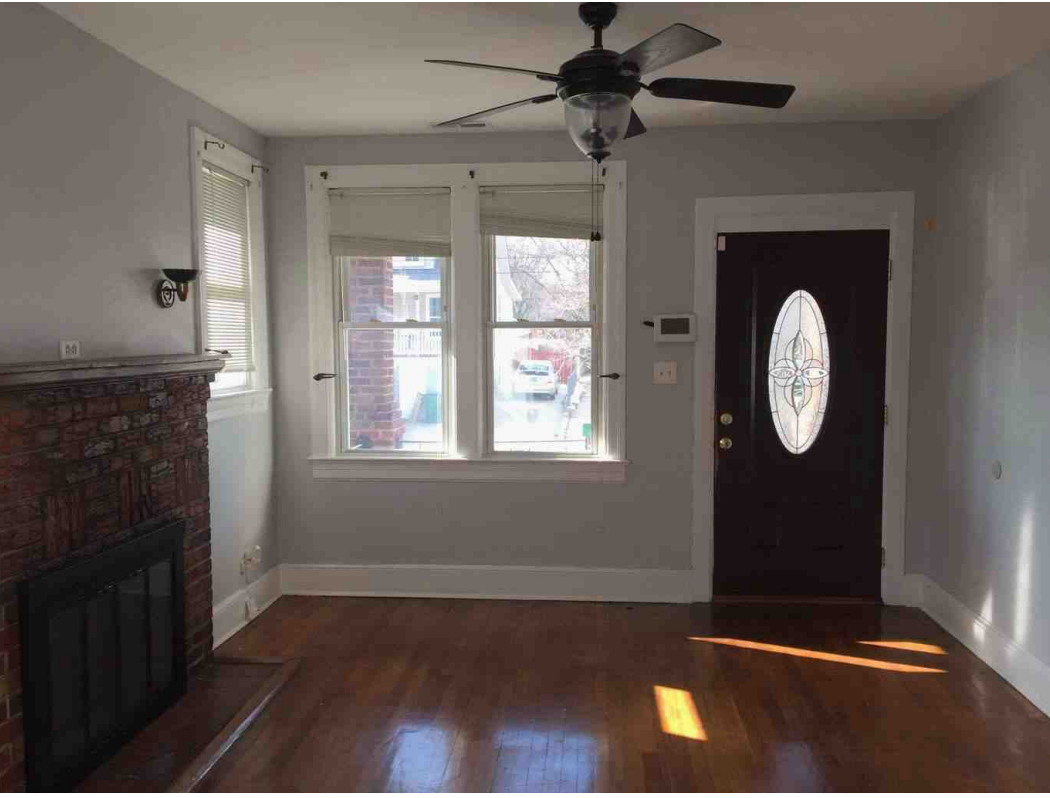 This Cape Cod in Brentwood was in need of some loving. Our client recognized the potential right away. No more small rooms and dark colors. Spring is in the air, and the house is ready for it!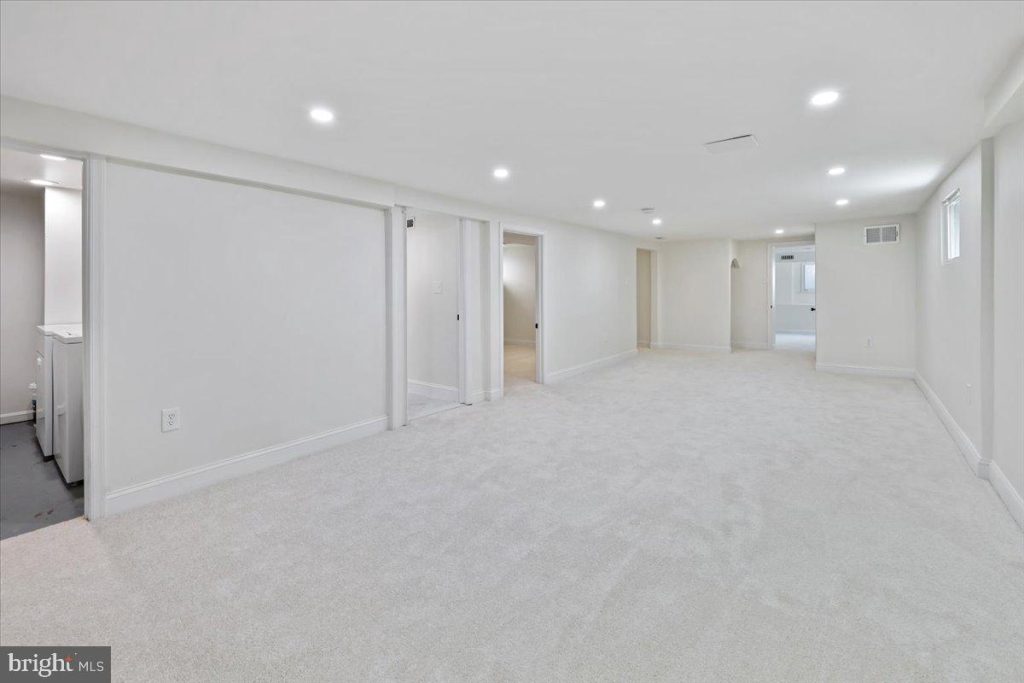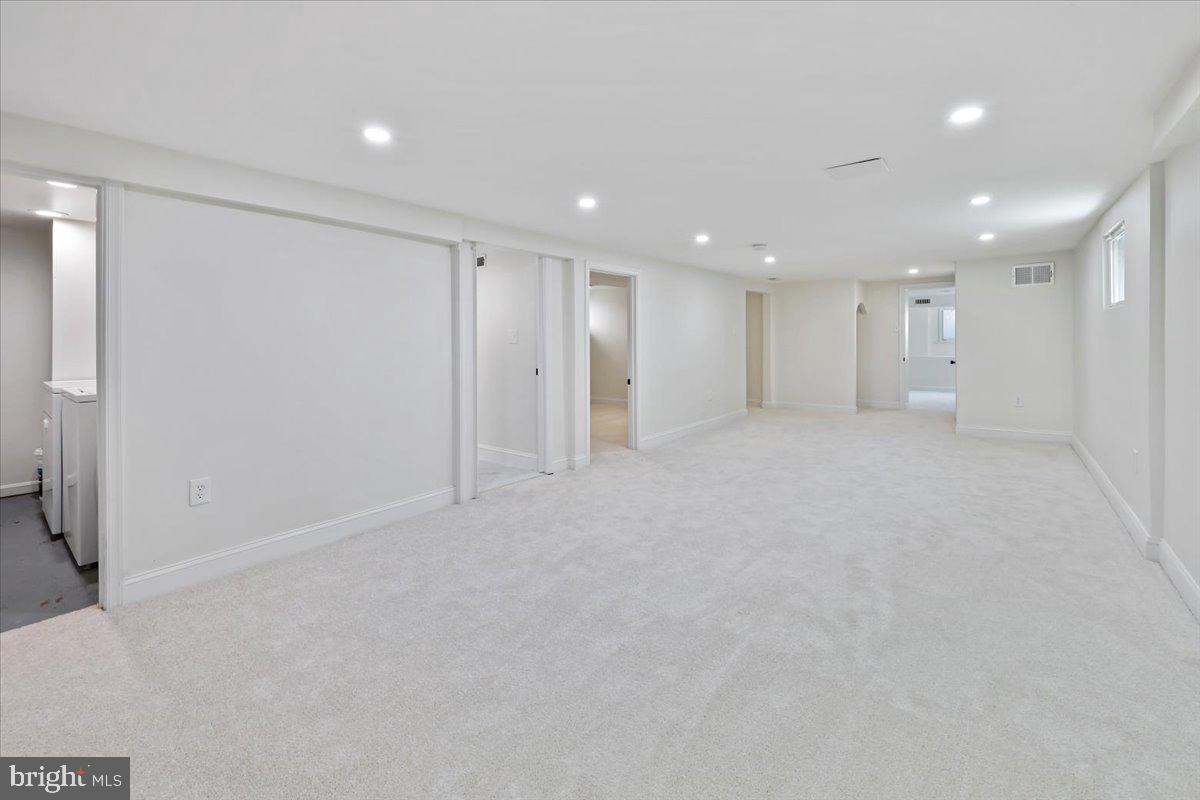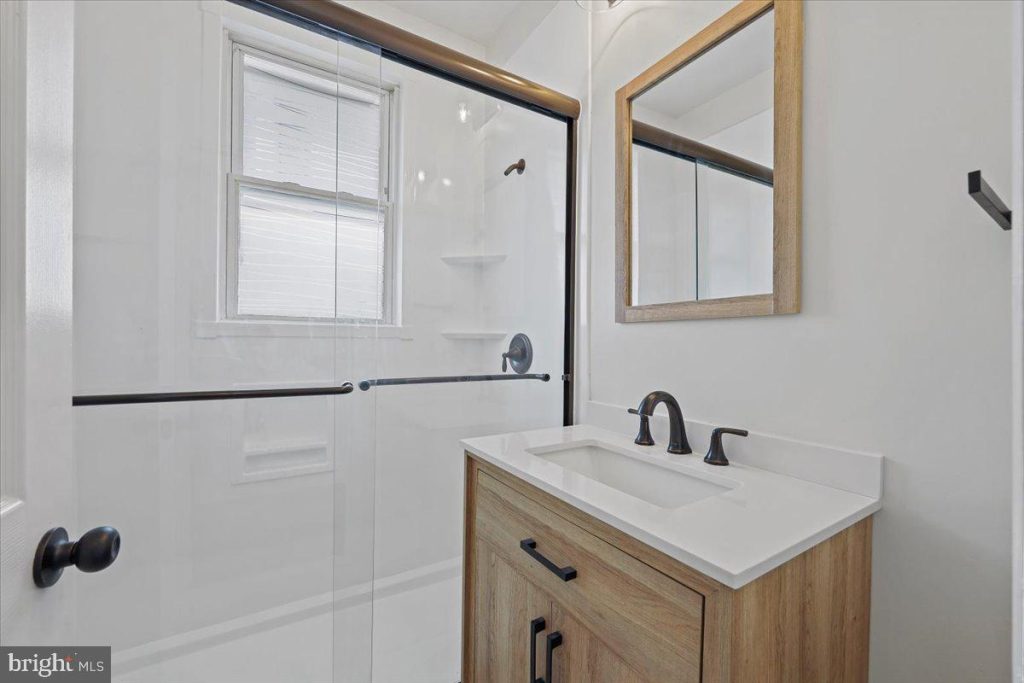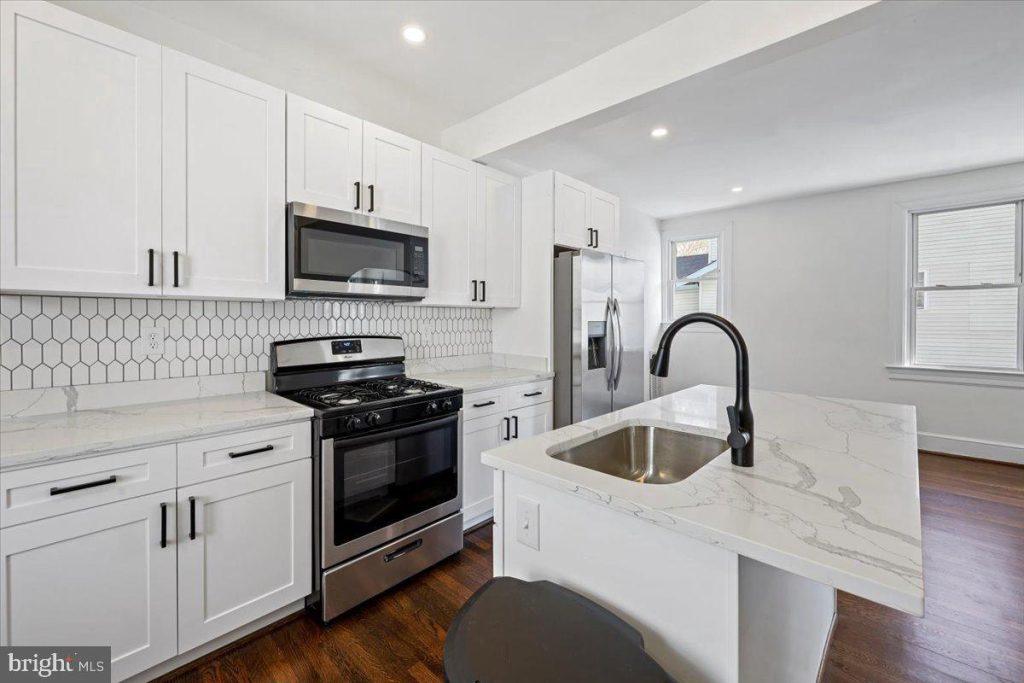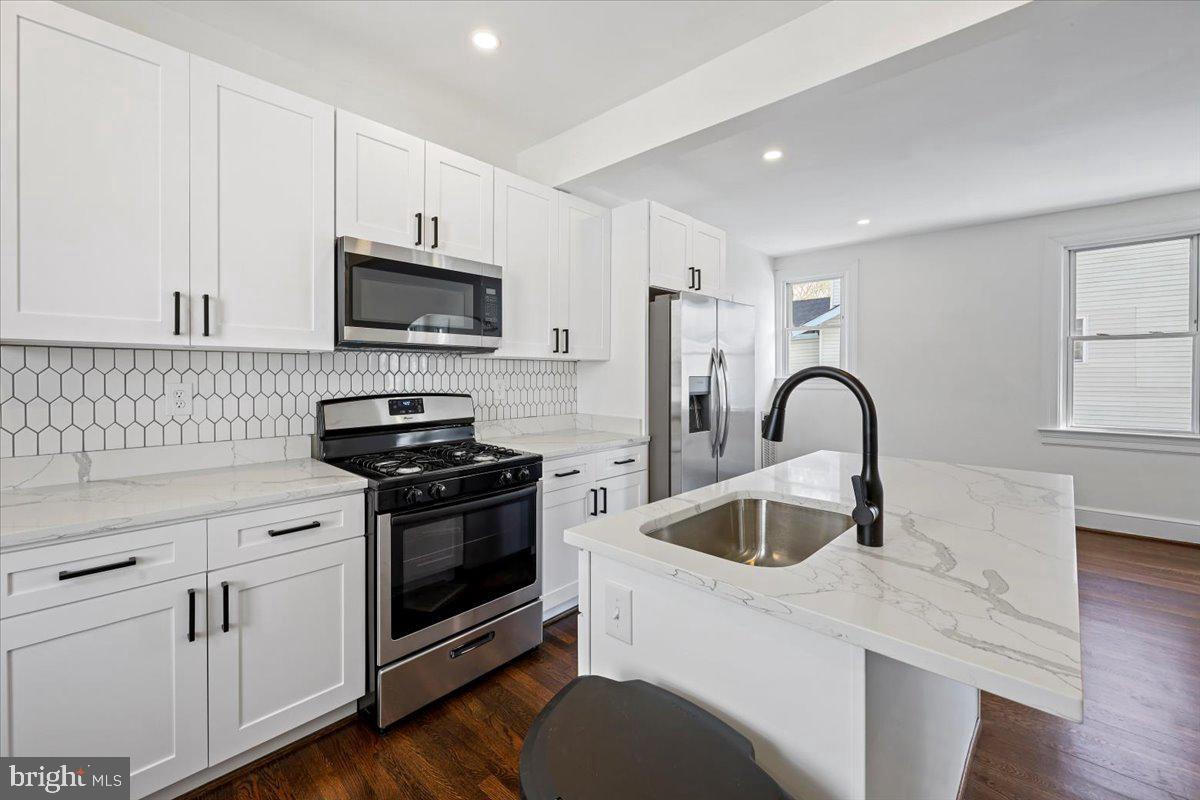 That cherry blossom tree is celebrating a new beginning! Crispy-white, airy, and boasting an open-floor design, the house is ready for its new owners!
Glamoring it up: Gaithersburg, MD renovation with a flair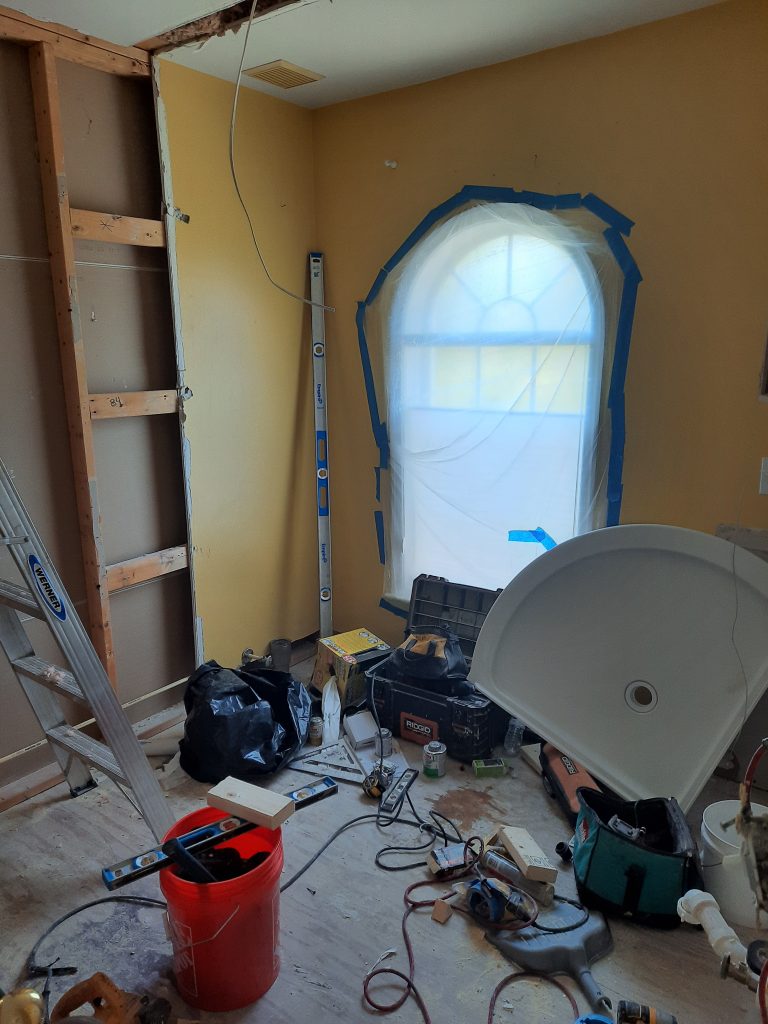 This investor in Gaithersburg, MD chose to turn a kids' bathroom into a glamorous den worthy of a master suite. Bye-bye bright yellow paint and rubber duckies!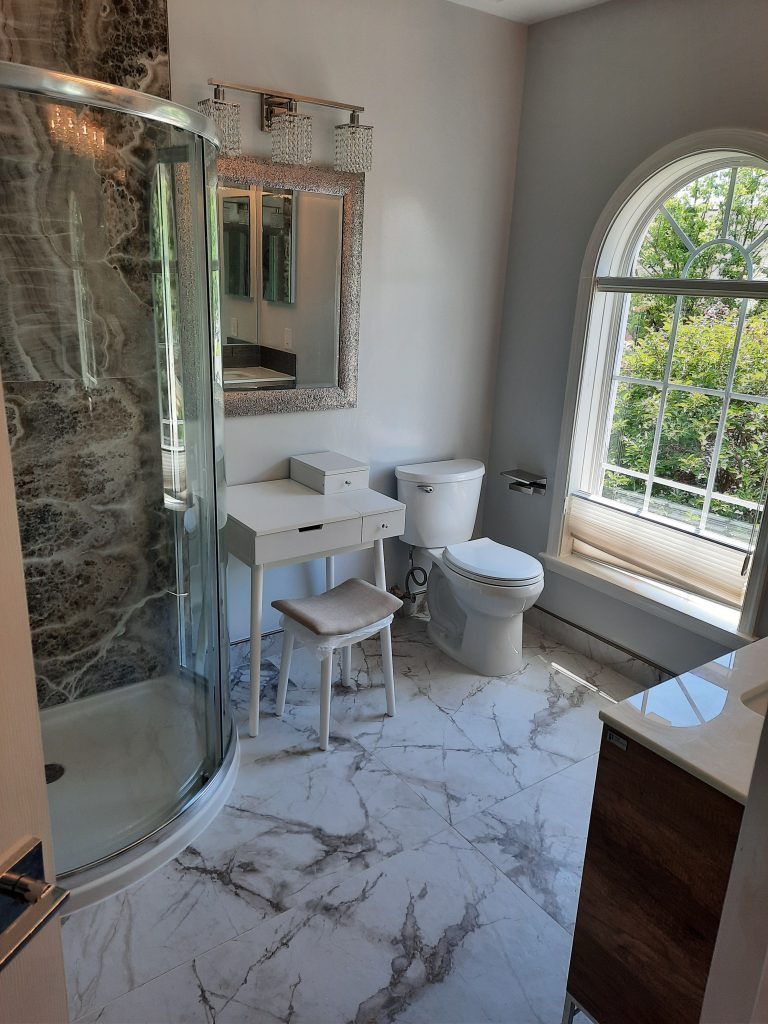 The old tub was replaced with a corner shower allowing for a more airy feeling and a make-up table.
Baltimore, MD Renovation: From old-world charm to a modern beauty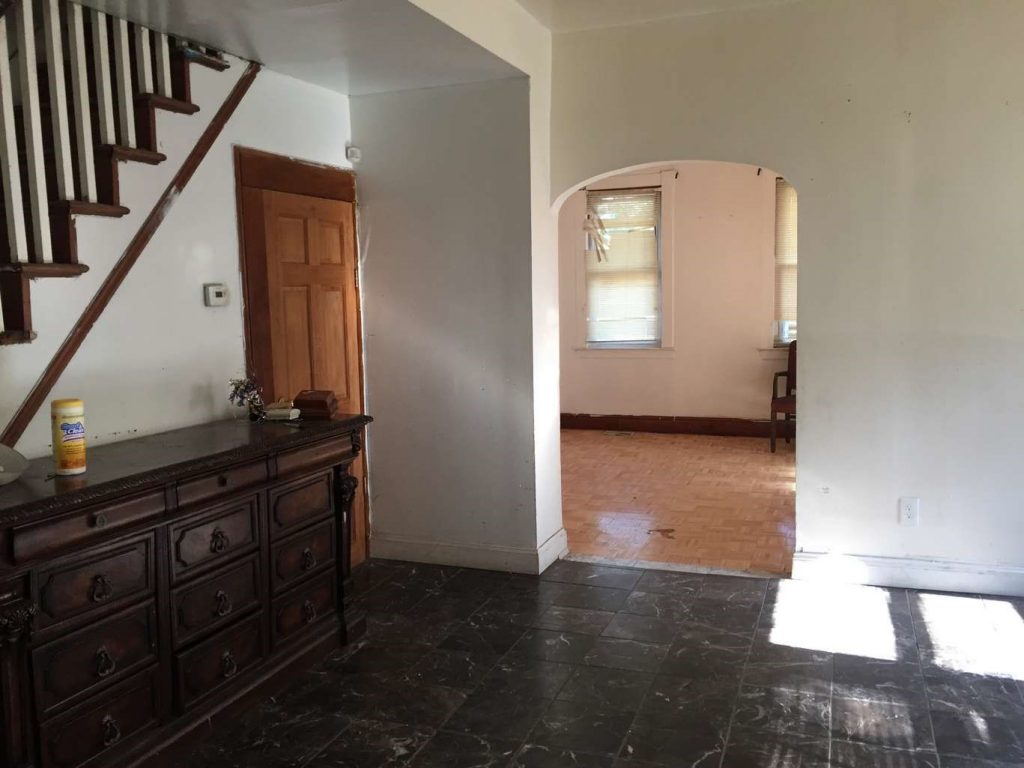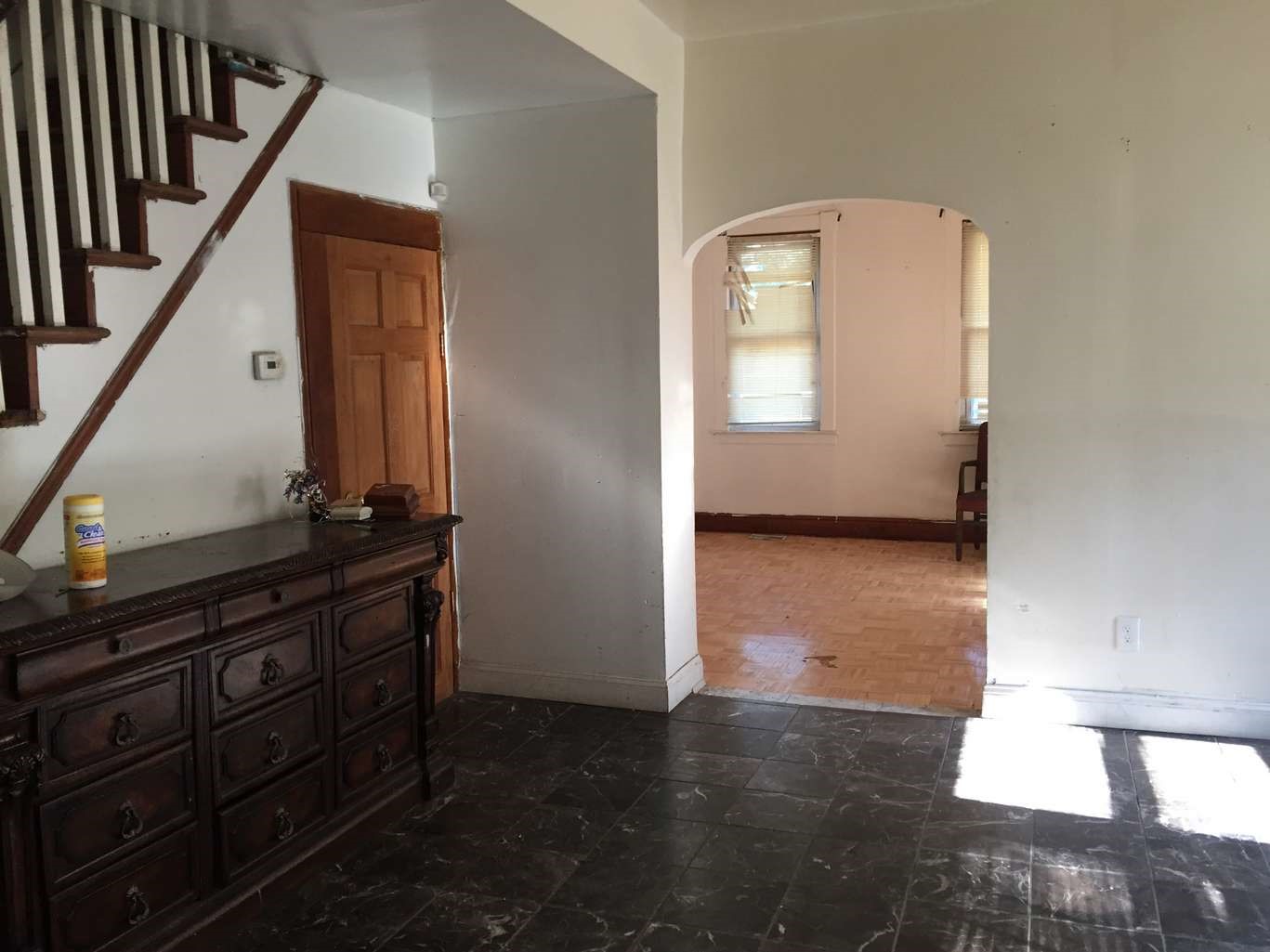 This Baltimore single-family property had great potential but – like many homes in that area – was hopelessly outdated.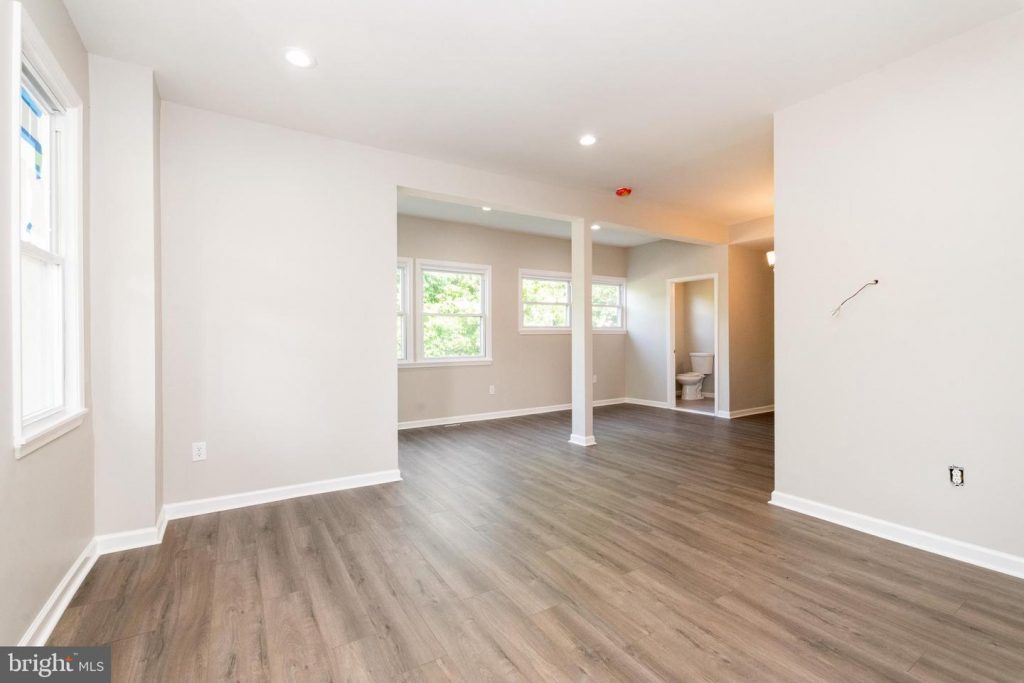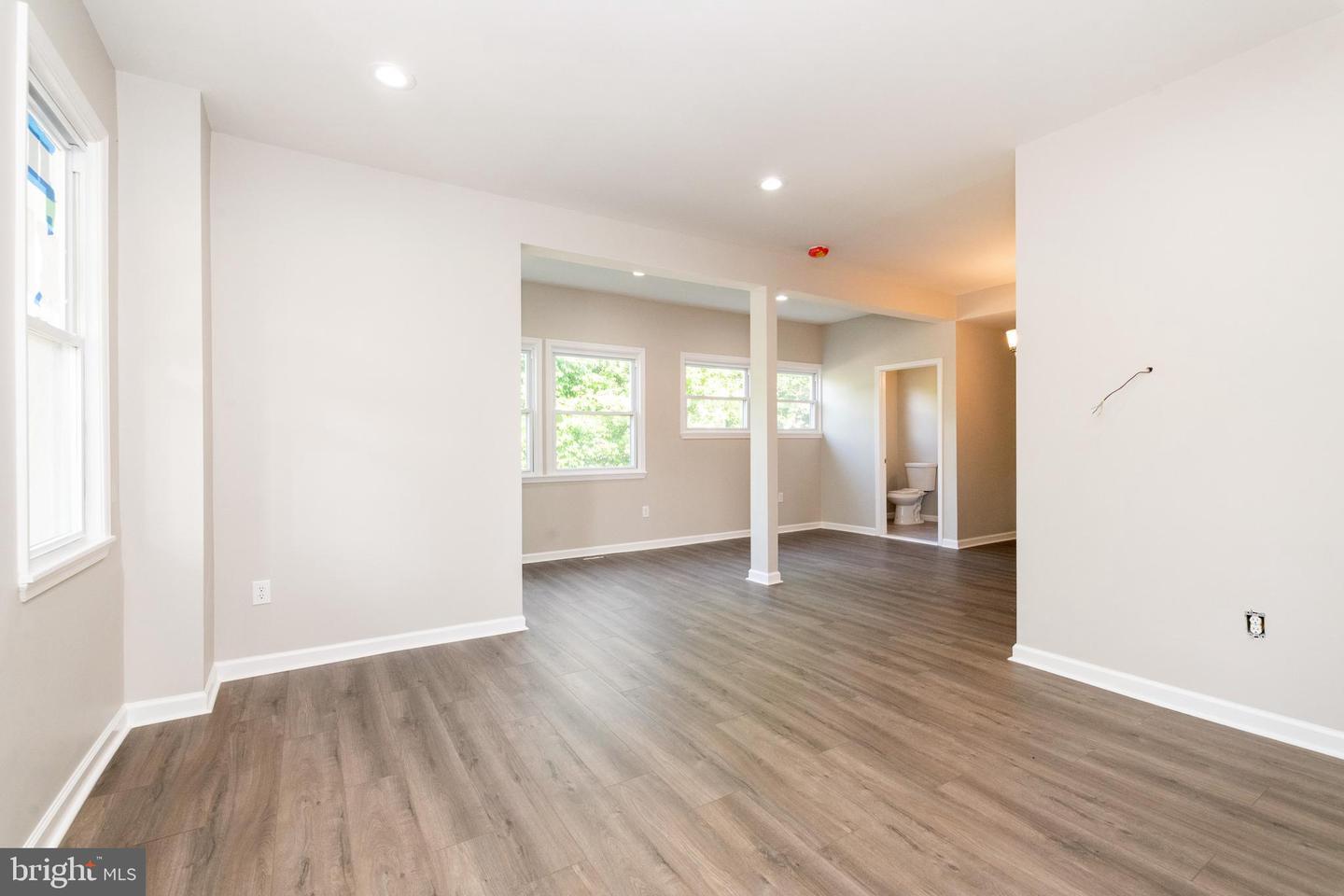 Our investor removed several walls to open up the space and allow more light and air. Darker floors contrast nicely with the warm white of the walls. Recessed lighting offsets the somewhat lower ceiling and makes the property look more modern.
Renovation on a budget in Bowie, MD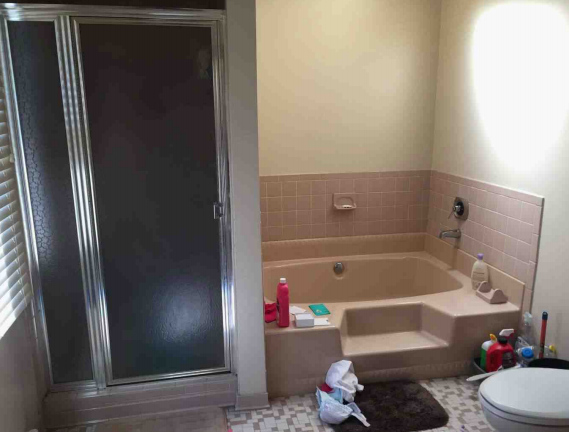 This Maryland real estate investor chose to minimize her budget by strategically keeping some of the more expensive fixtures. Notice how she left the old tub but updated the shower, tile, and flooring. You don't necessarily have to replace everything for the bathroom to look sleek and modern.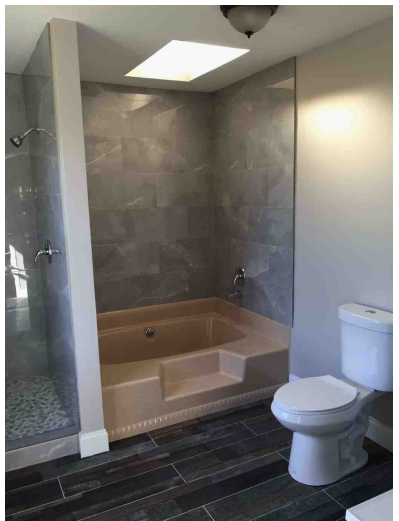 Hard money financing for an elegant renovation in Takoma Park, MD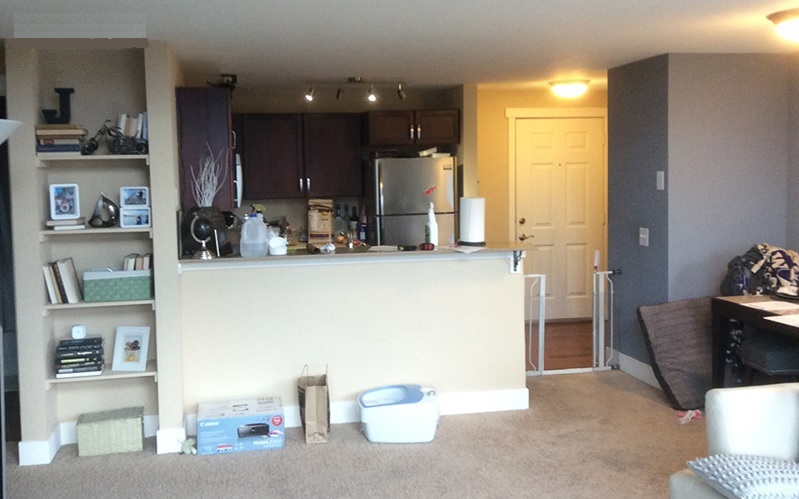 When you flip a home in Takoma Park, make sure you are aware of the most recent design trends. Contemporary design sells especially if you do business in the immediate DC suburbs. With the help of our private money loan, this Maryland investor was able to turn a rather boring cookie-cutter property designed to sway even the most discerning buyer.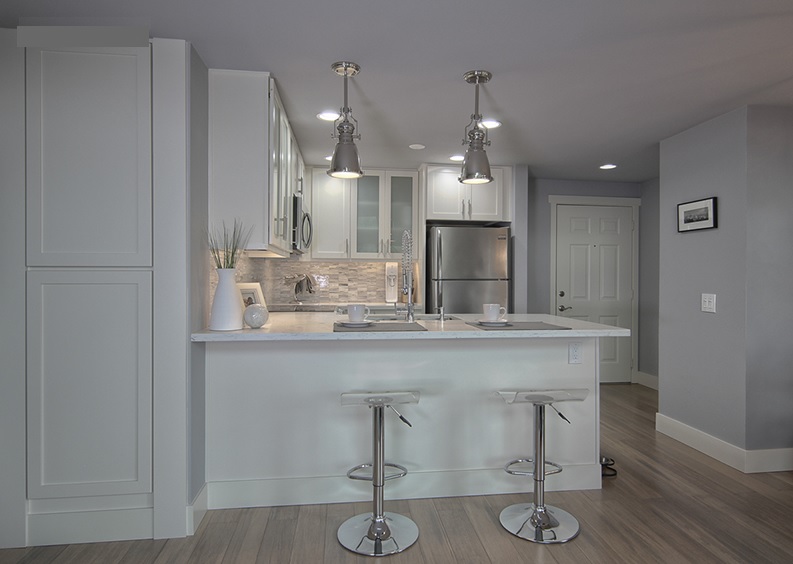 The space is not large. Notice how our investor avoided cluttering the space by using clear acrylic bar stools.
Mt. Airy, MD Fix-and-Flip: Quick and Easy Turnaround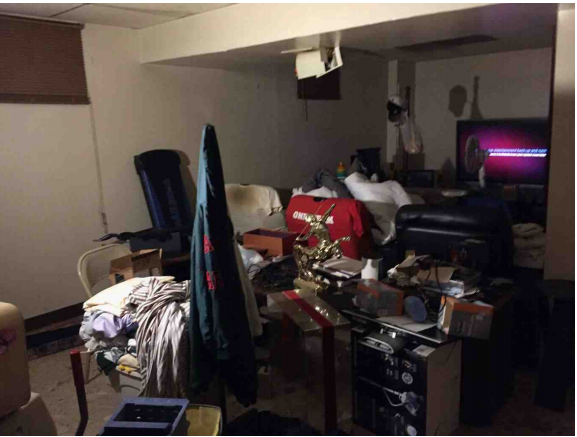 Sometimes a property looks worse than it actually is. As you can see, this home in Mt. Airy had lots of junk left in it. Though it would look bad for any conventional buyer (or a conventional lender), it had good bones. The rehab process was relatively quick and mostly cosmetic.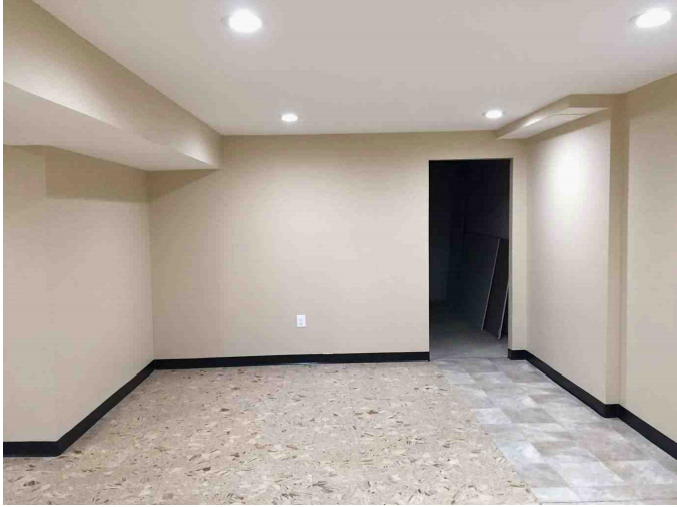 All that required in the basement is a new ceiling with recessed lighting and a good coat of paint. Perfect for a new real estate investor just gaining experience managing its crew. This private hard money loan in Mt. Airy, MD has been repaid in less than six months saving its owners a major chunk of cash in carrying costs.
The best of St. Mary's County: Home rehab in Mechanicsville, MD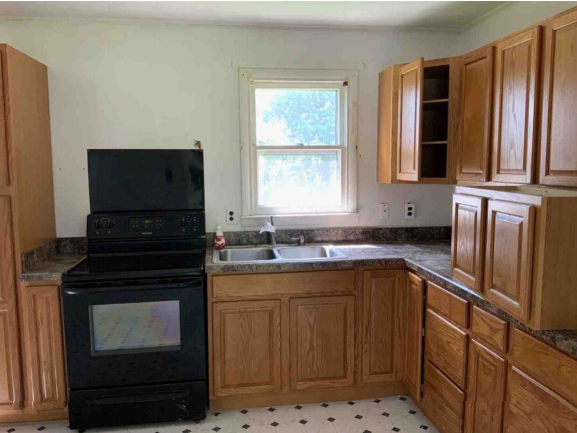 Sometimes you have to get off the beaten path to find a good deal. This real estate investor did just that by snatching this affordable gem in Southern Maryland. As you can see, it was in decent shape: he could even get away with refurbishing the existing kitchen cabinets, instead of installing brand new ones.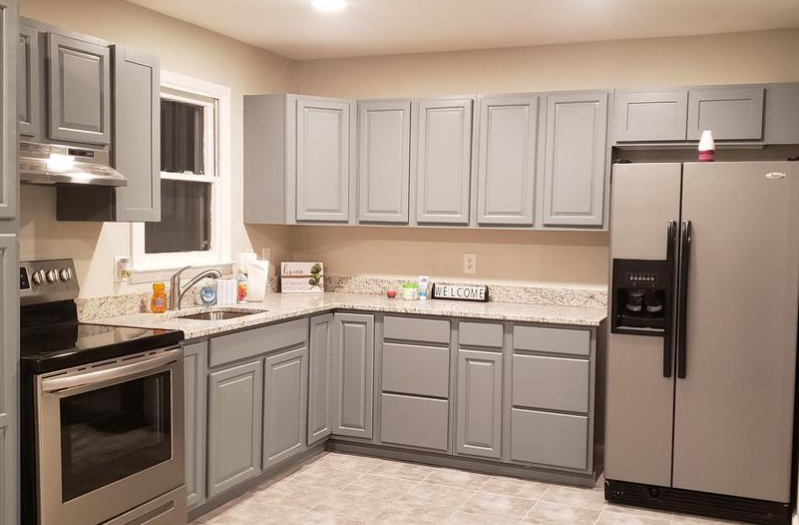 The result? Modern unfussed look while keeping his costs in check. He followed the time-proven formula beloved by real estate investors and hard money lenders: keep it simple and move fast. The property is now on the market. What a great way to start a new year!
Sparkling in Upper Marlboro, MD: Quick and Easy Renovation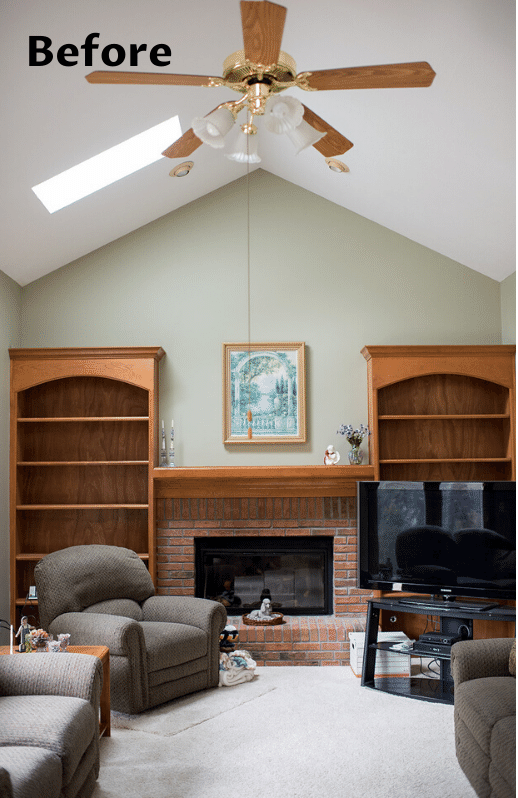 This property in Upper Marlboro, MD, was a rare find. Though it was not significantly discounted, it also did not require much in renovations. You can see that the borrower was able to retain custom-made shelving and spruced them up by repairing them white.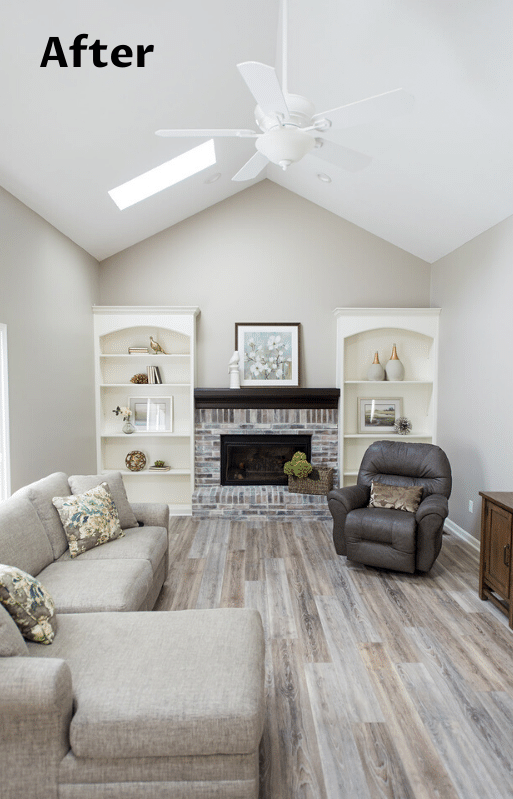 The borrower also replaced the old carpets with inexpensive but attractive flooring. Light staging and VOILA! This home in Upper Marlboro sparkles, and the real estate investor is able to book $15K in profit in less than four months.
Little Gem in Suitland, MD: Sweet and Simple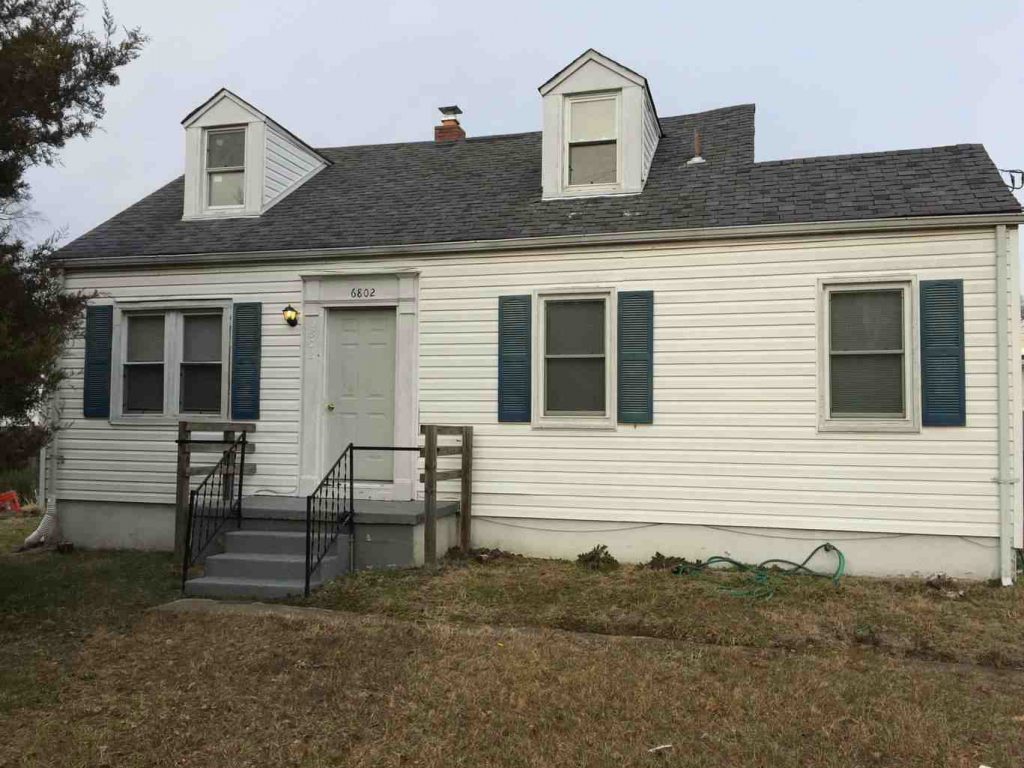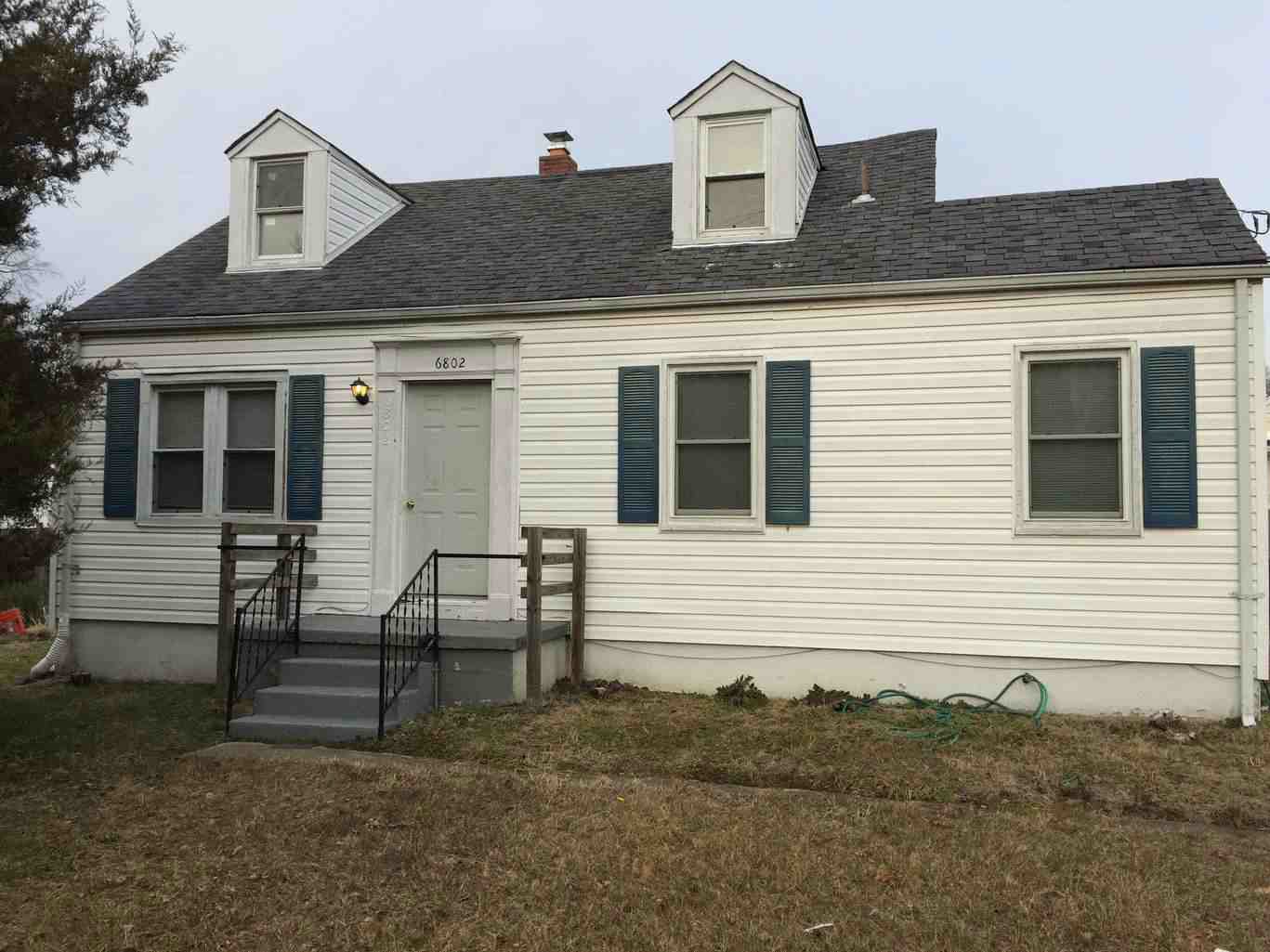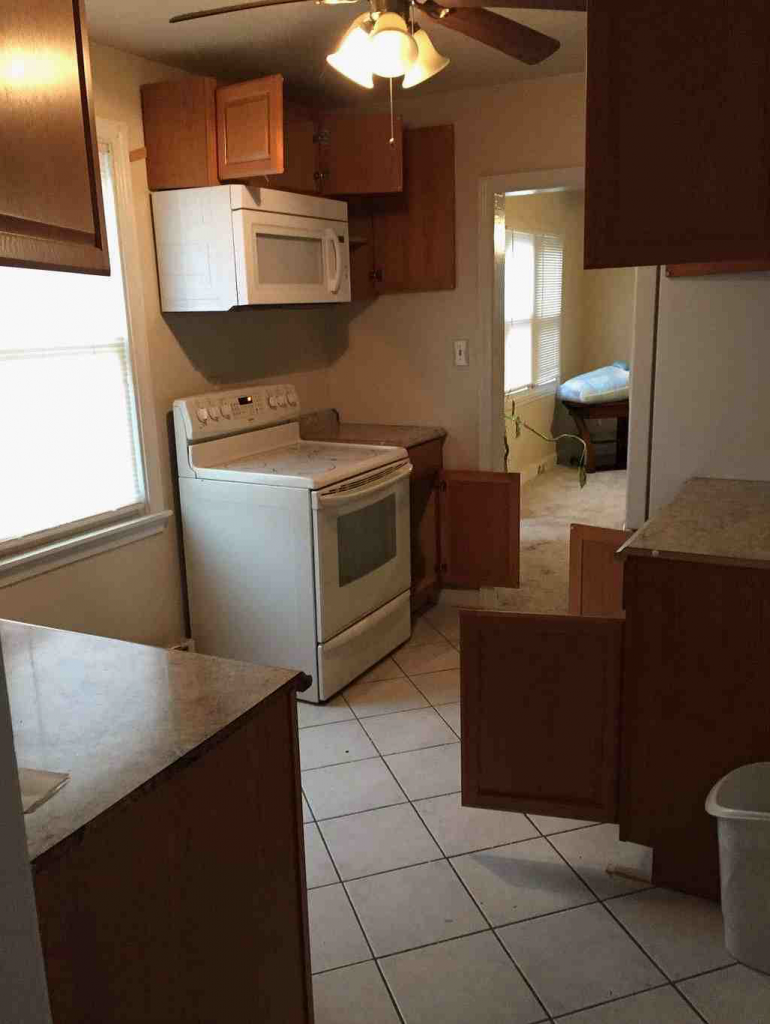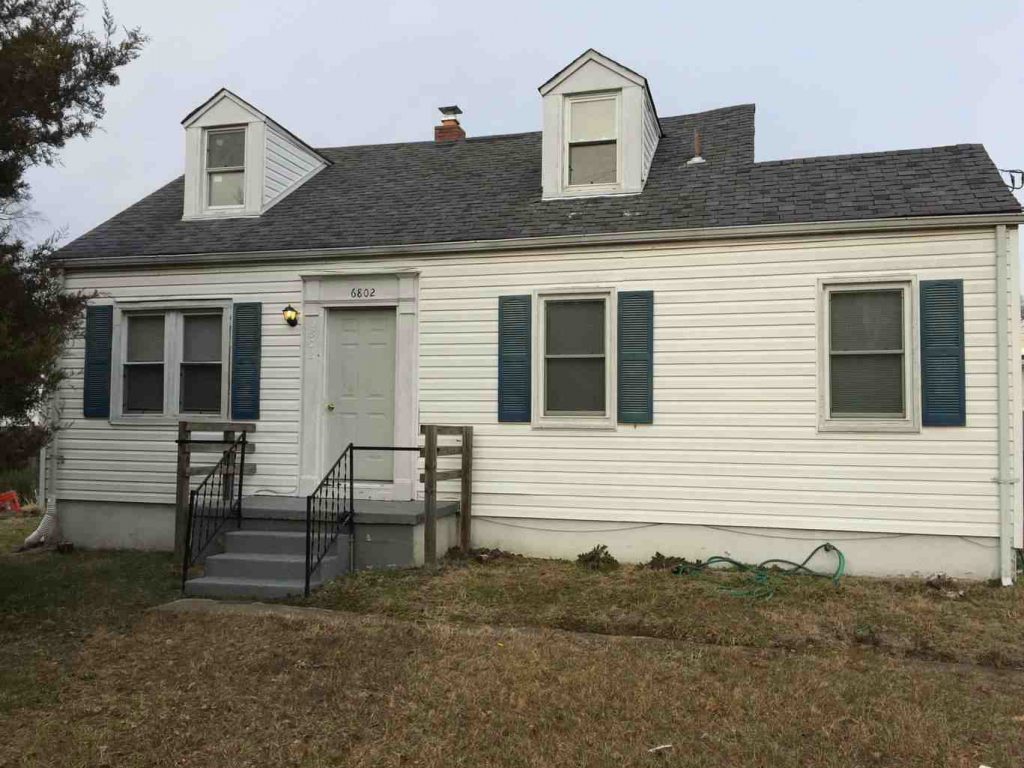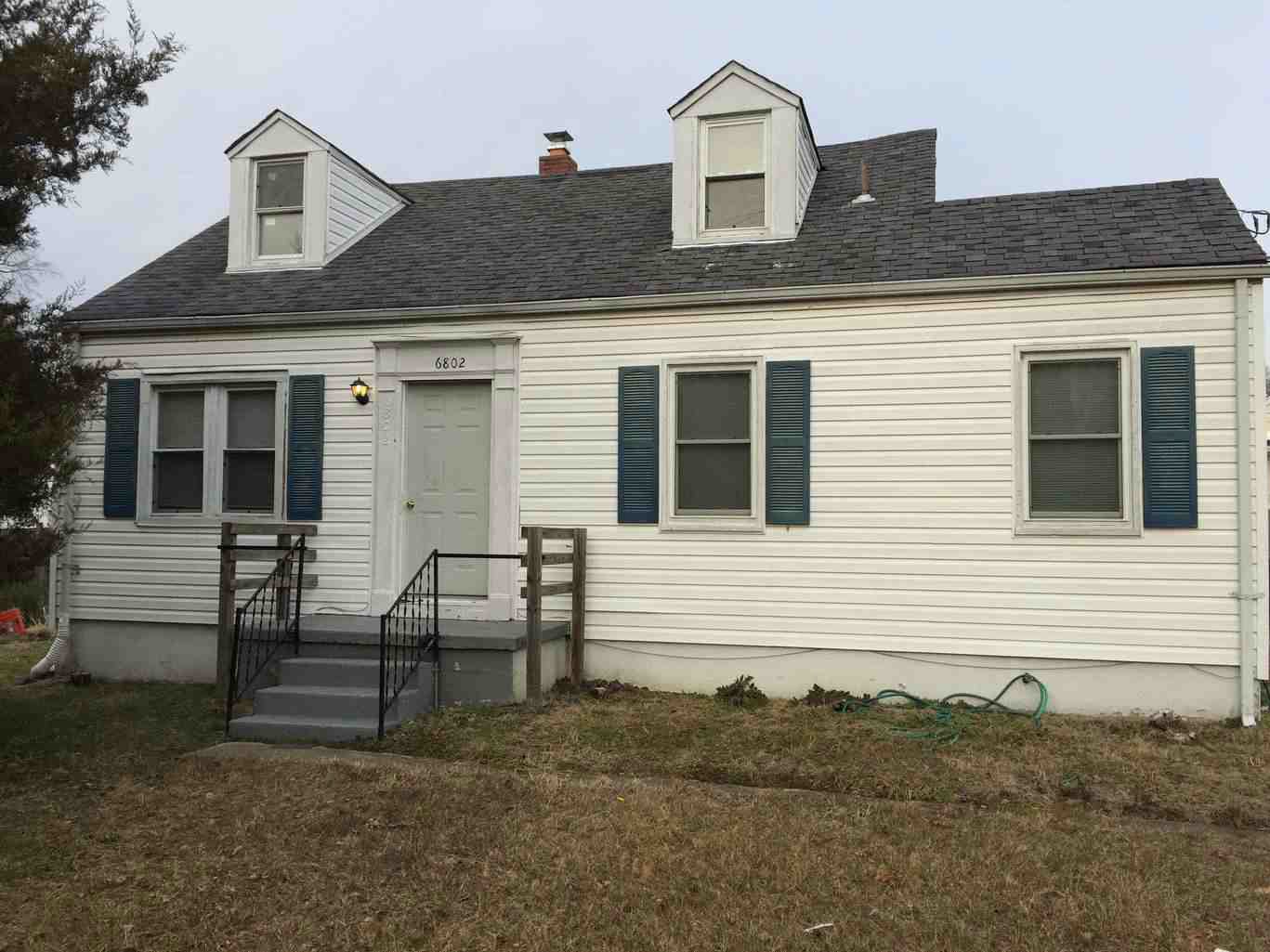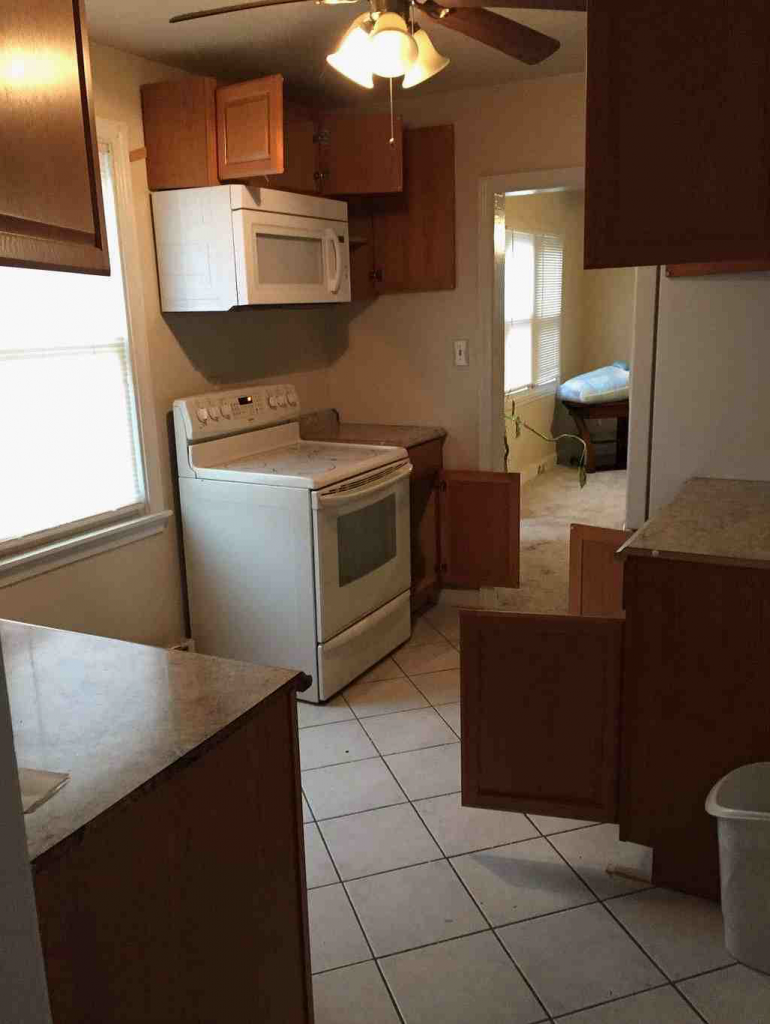 With good bones but hopelessly outdated, this property in Suitland, MD was in dire need of a makeover.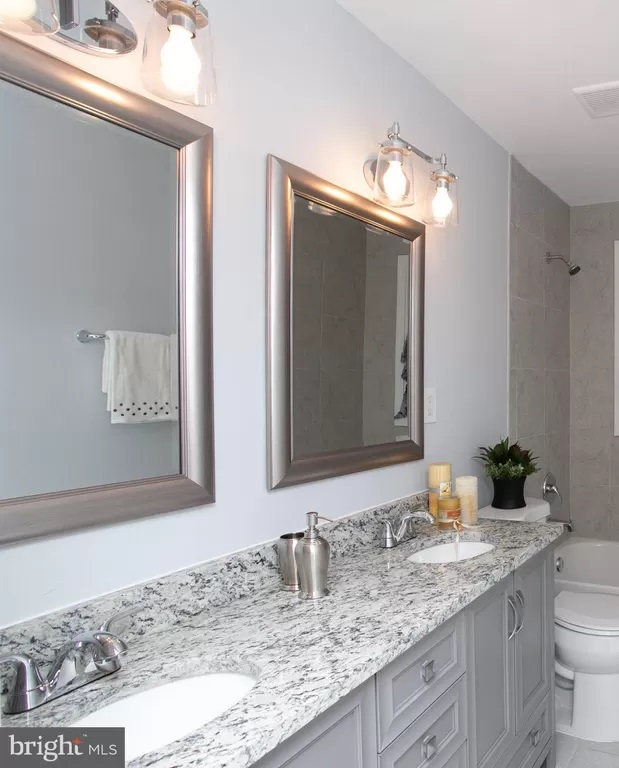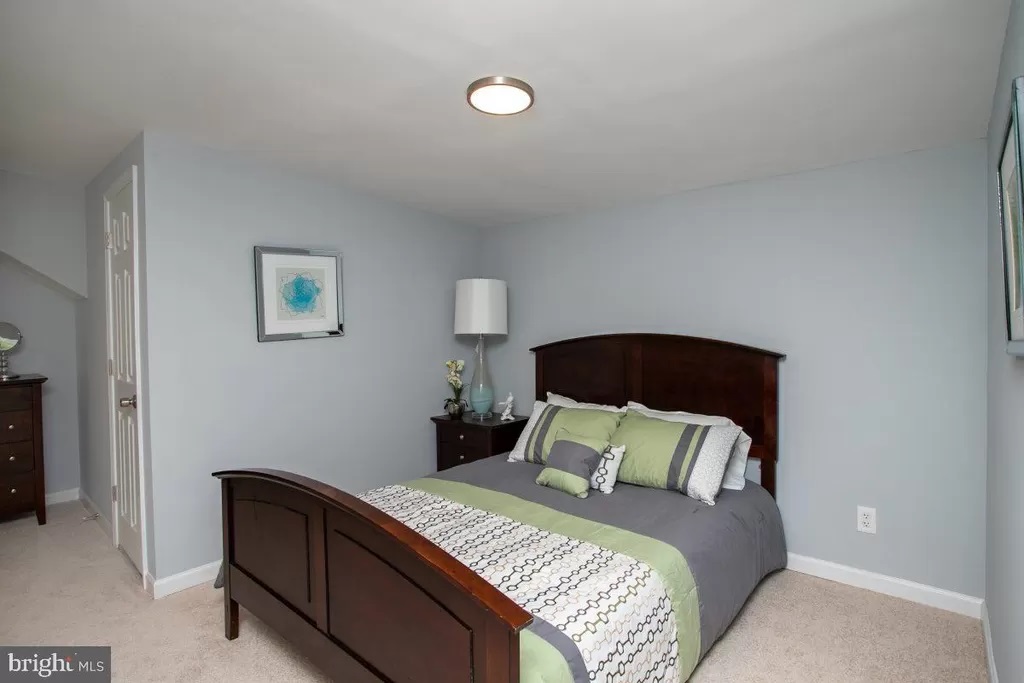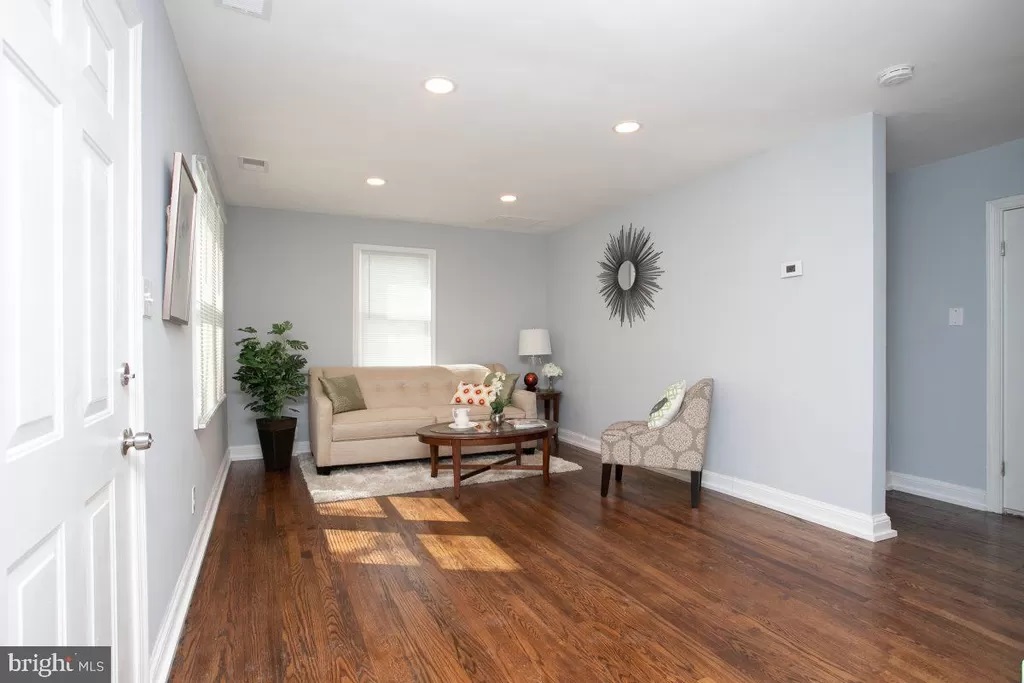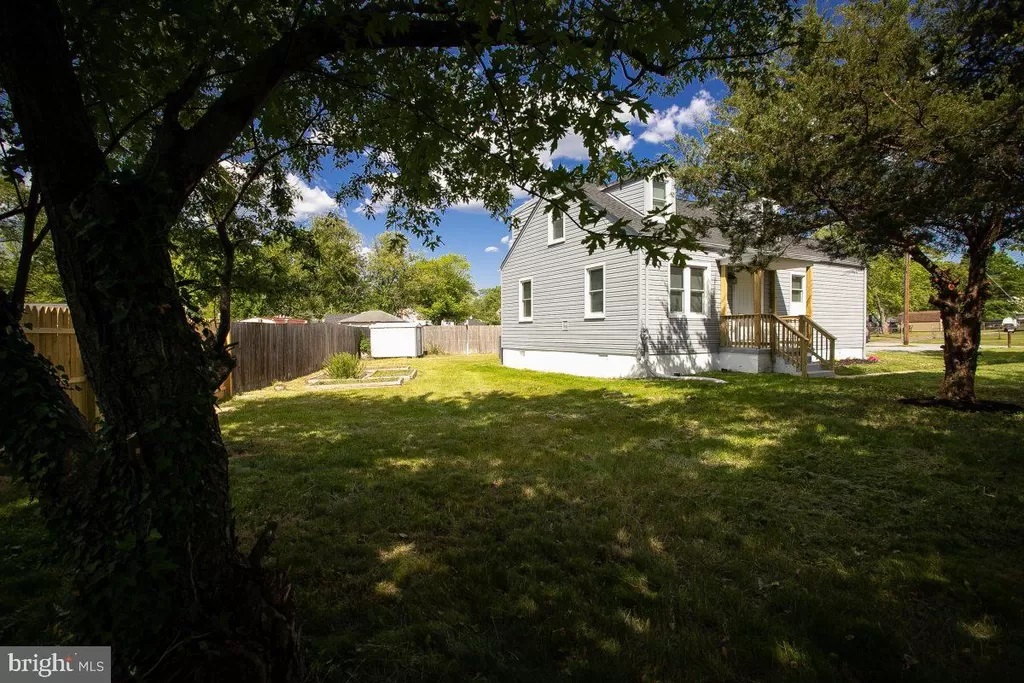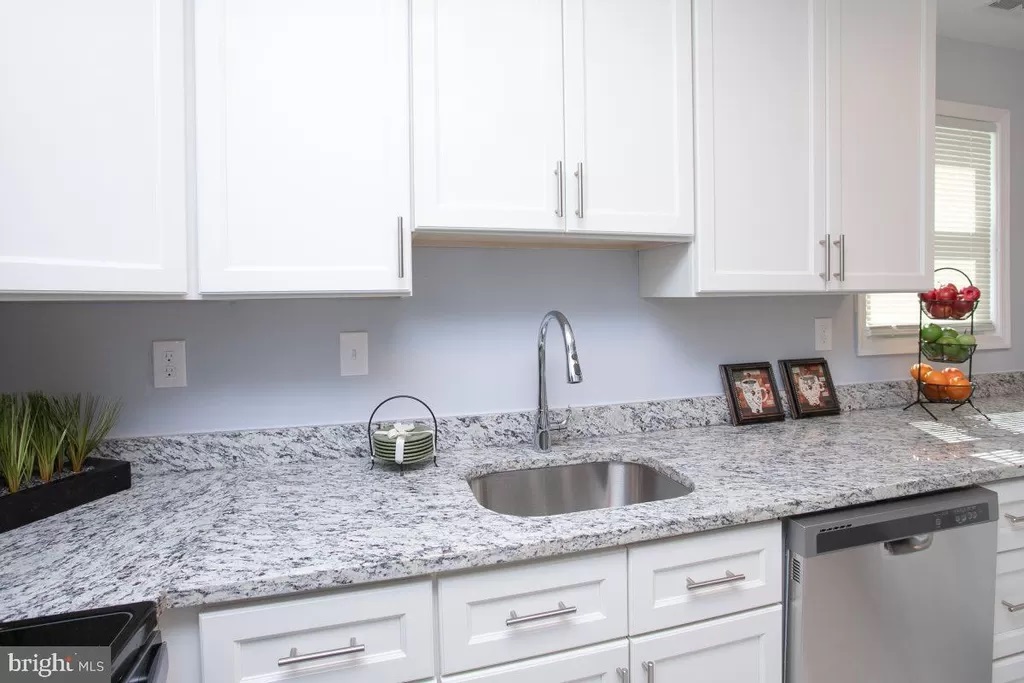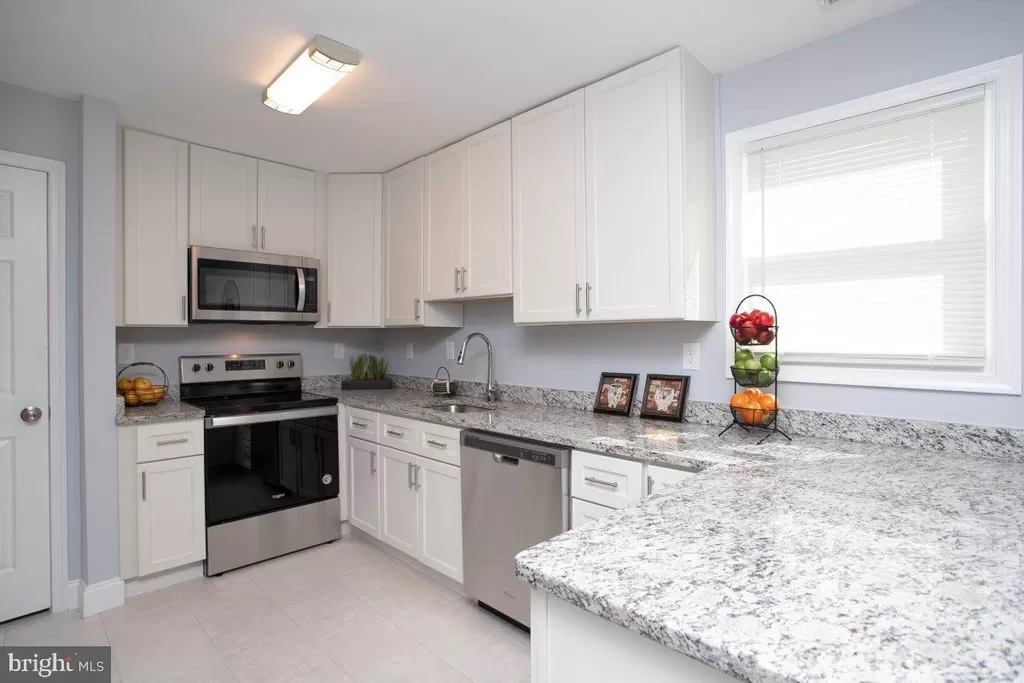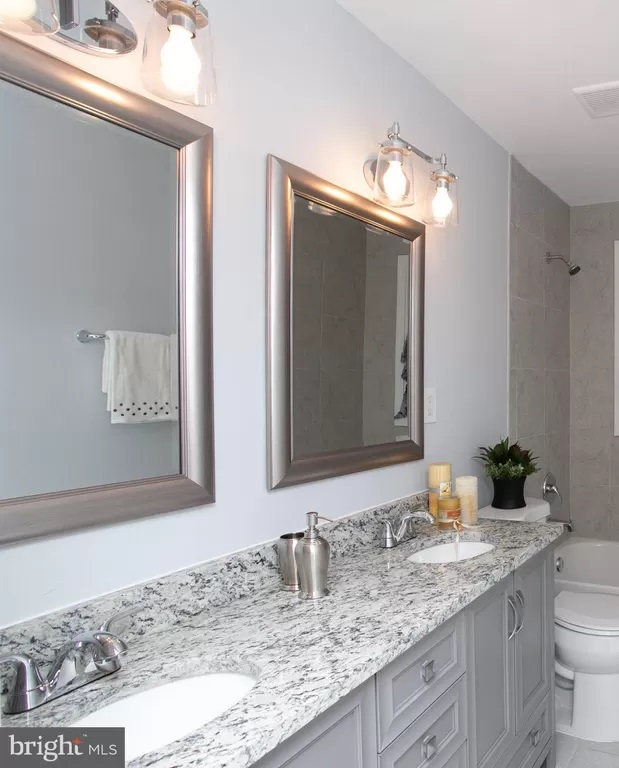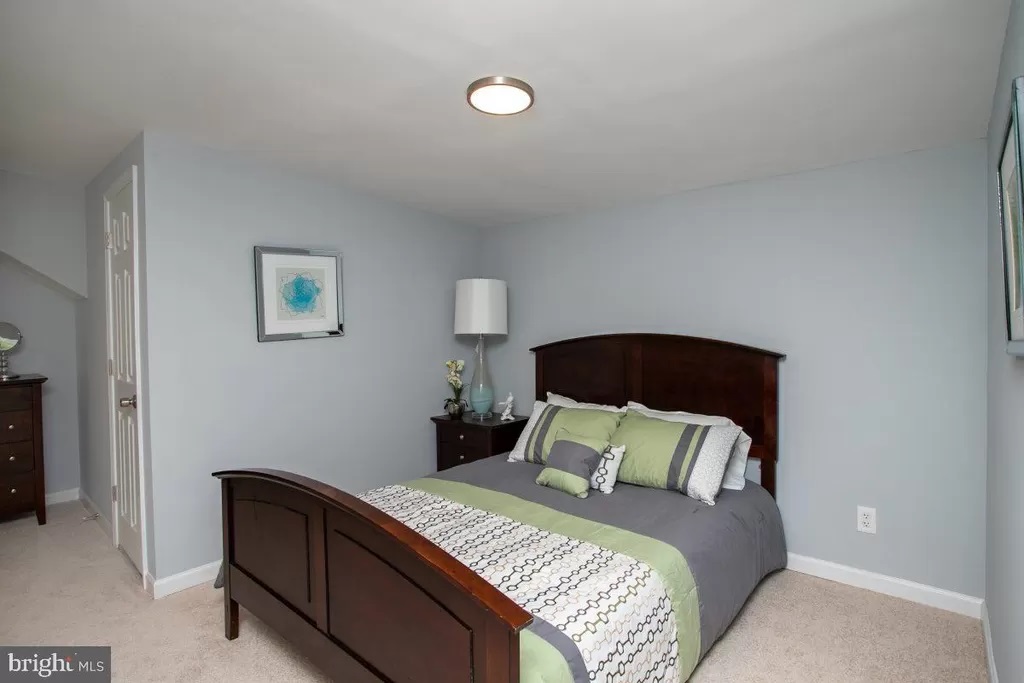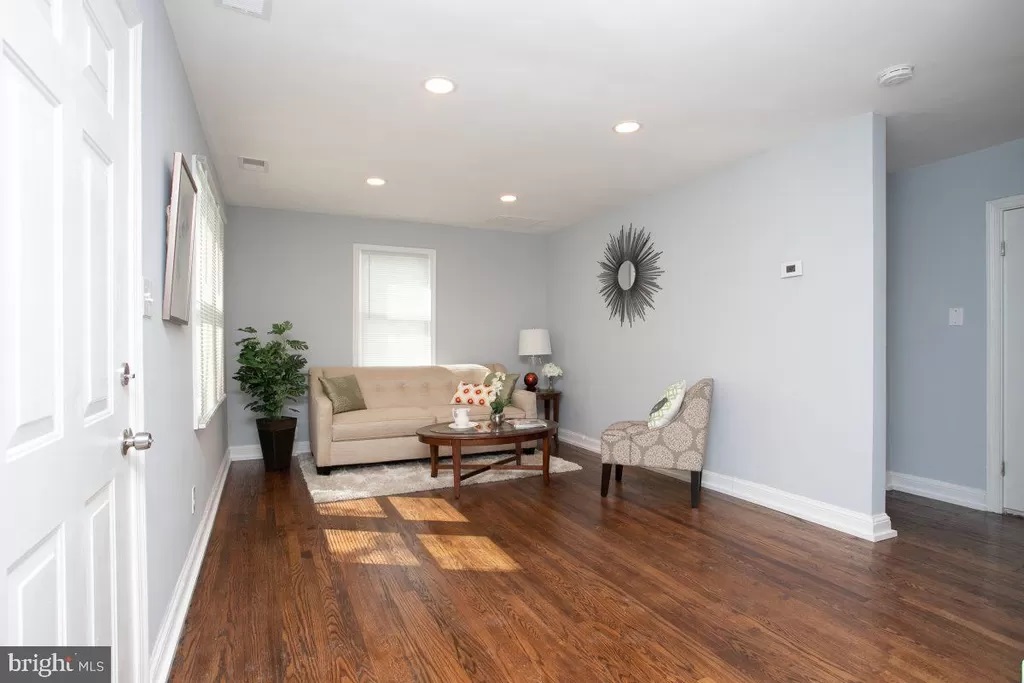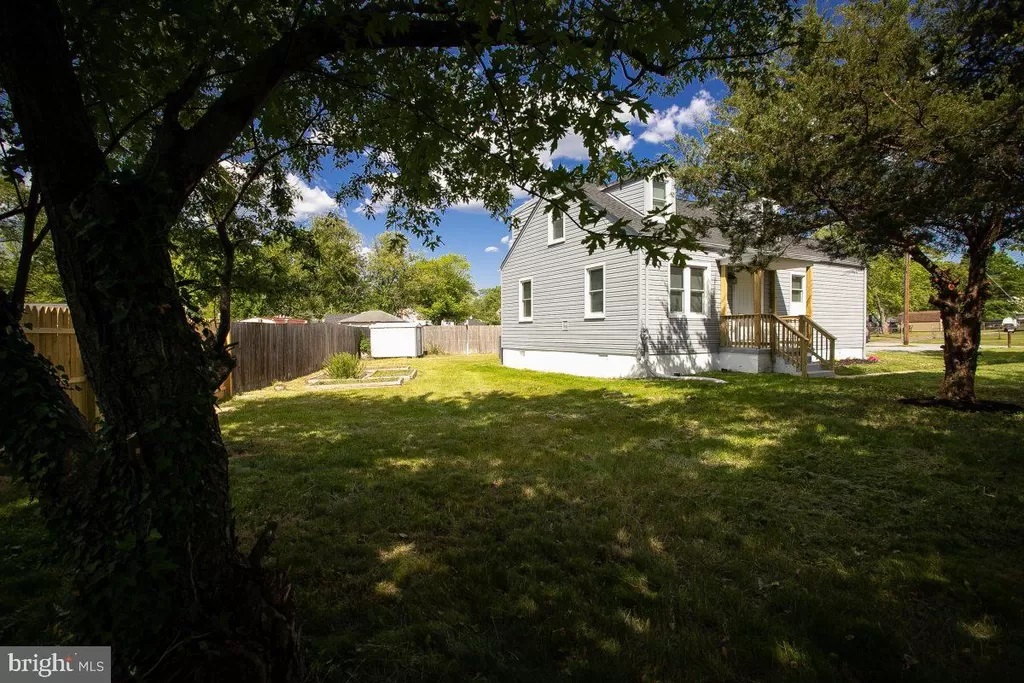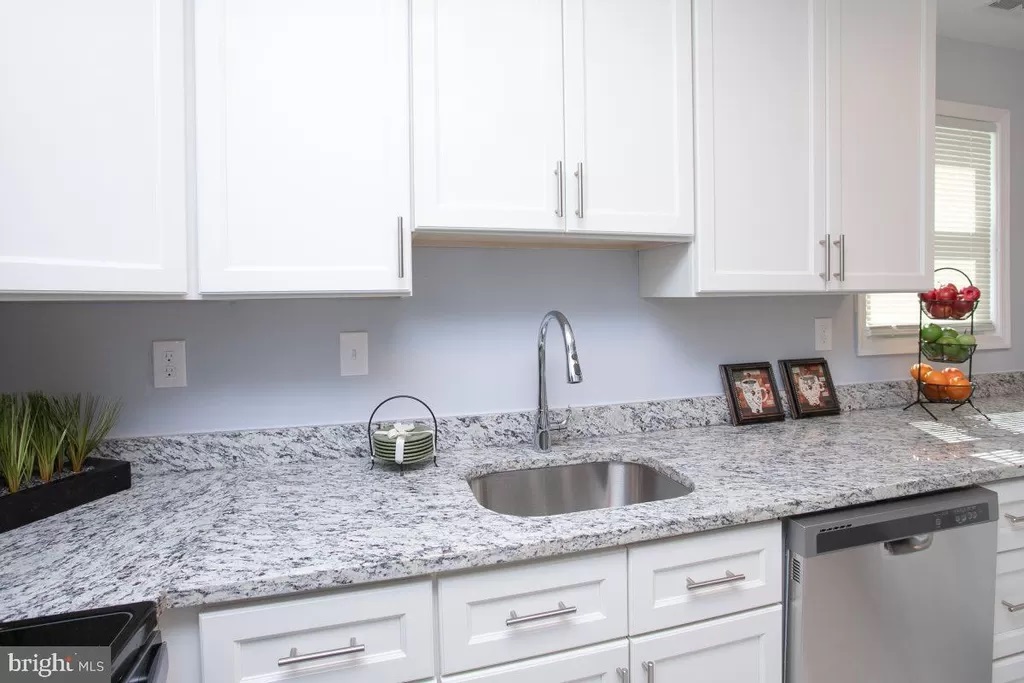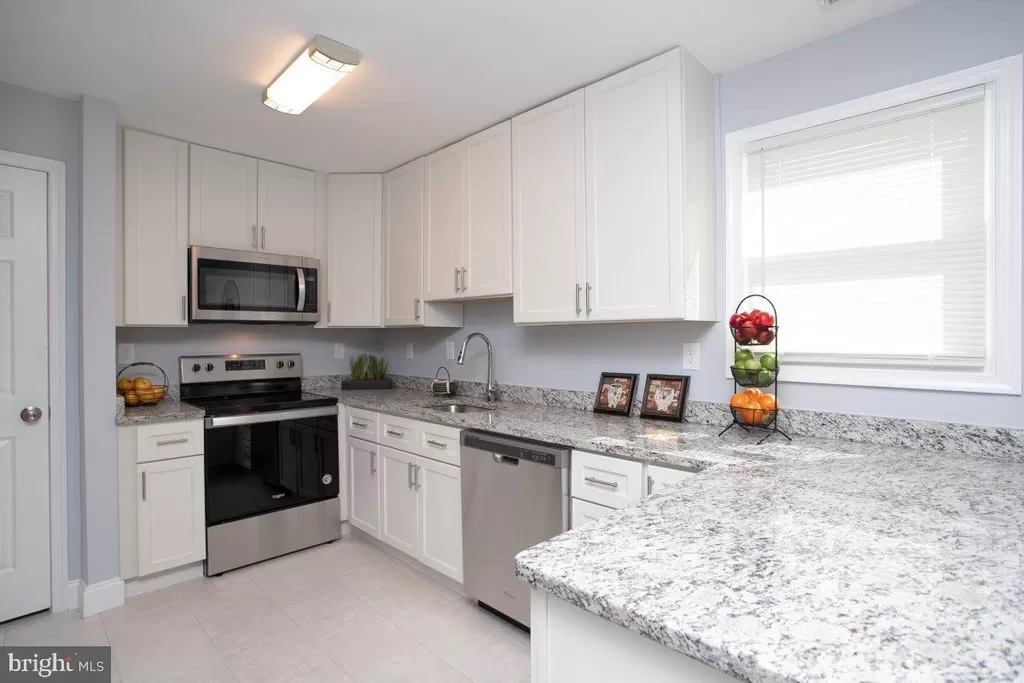 Who said a starter home should lack style? Our borrower turned a modest property into a modern home for a modern family. Built to utilize every crook and cranny, it maximizes the space while infusing it with air and sunshine.
Hagerstown, MD: Stretching out that living space!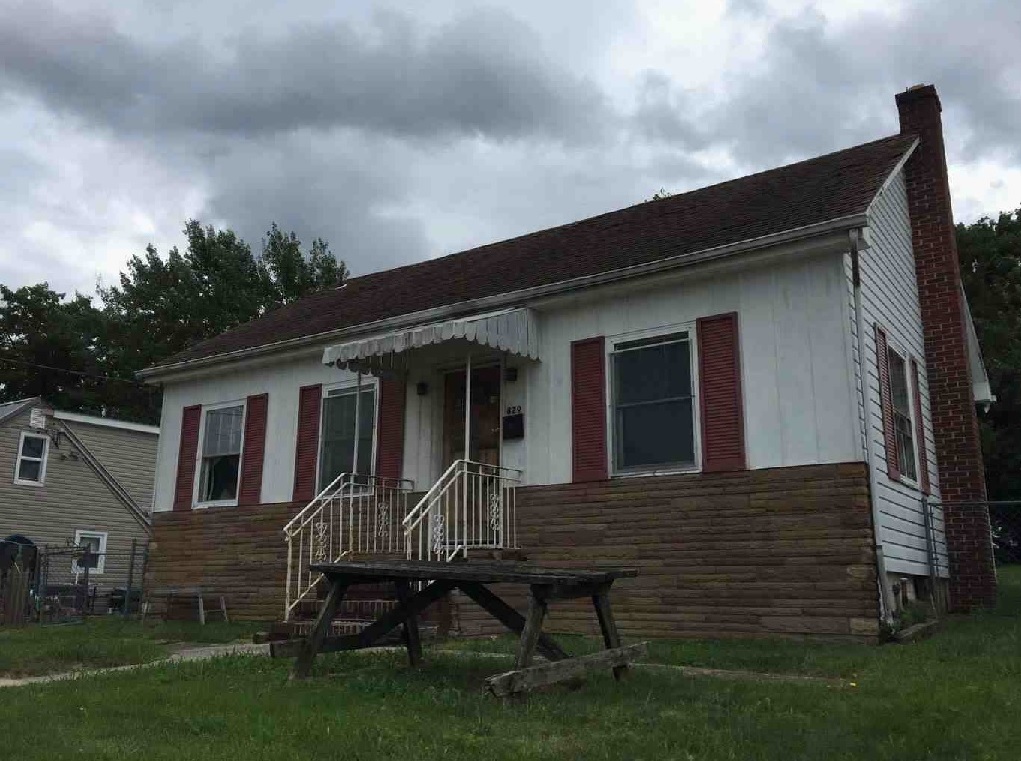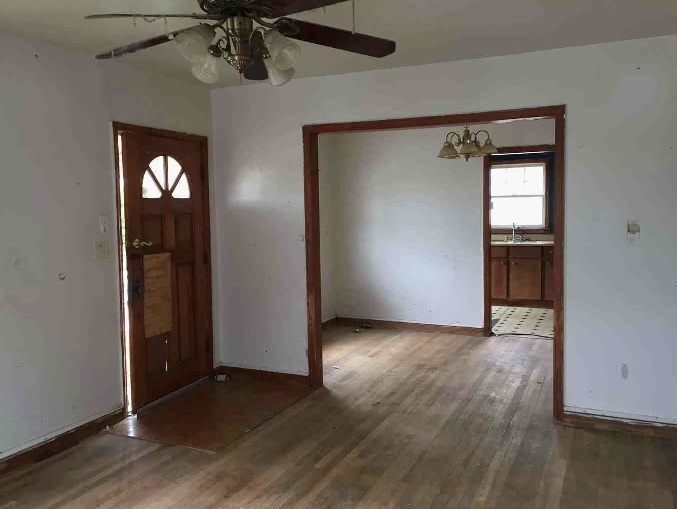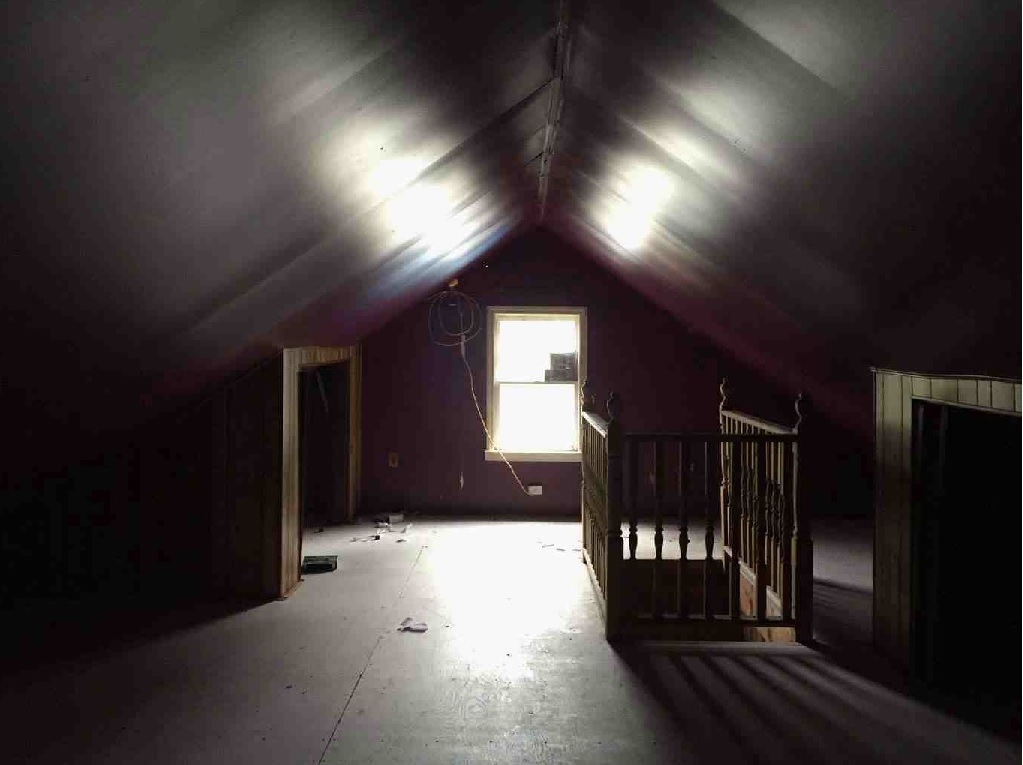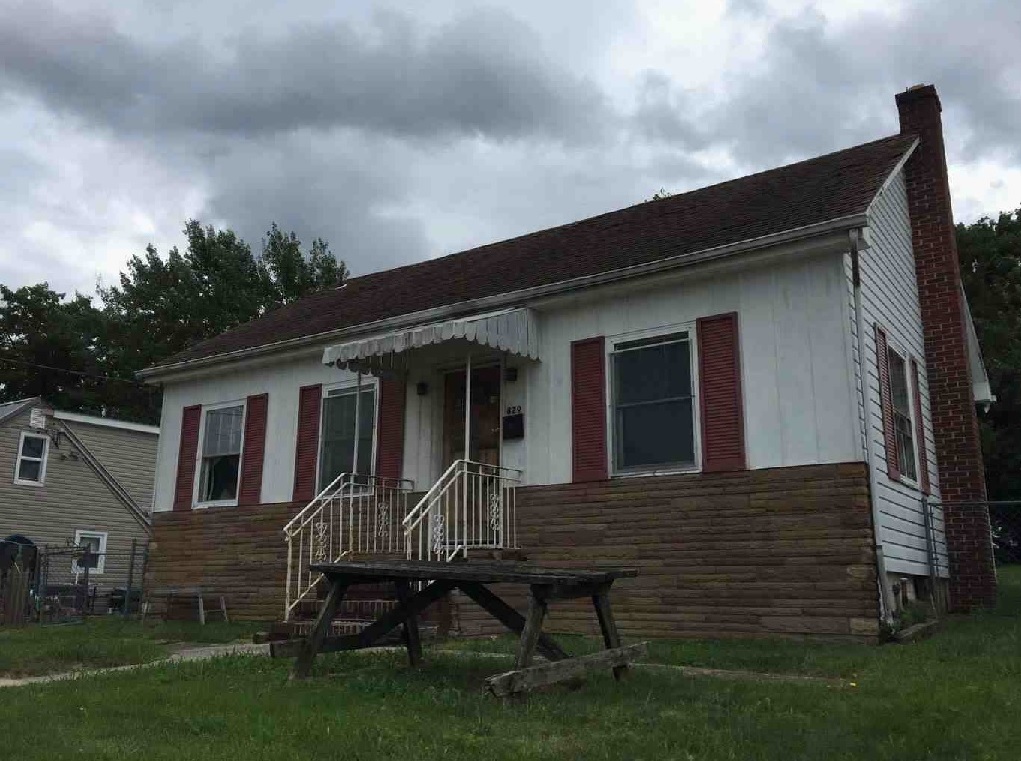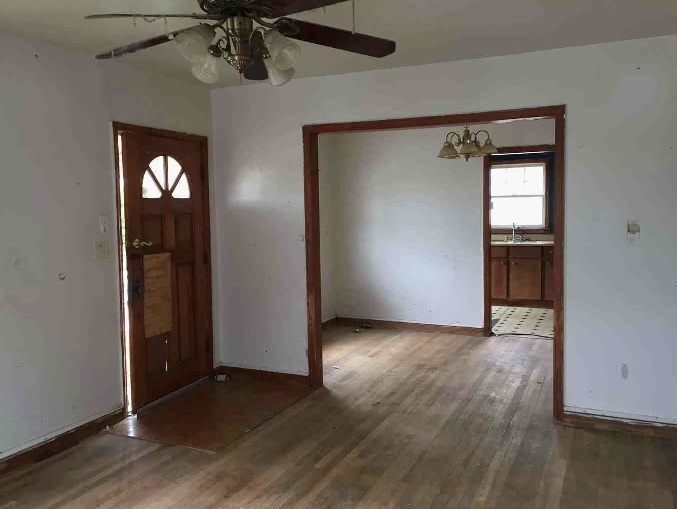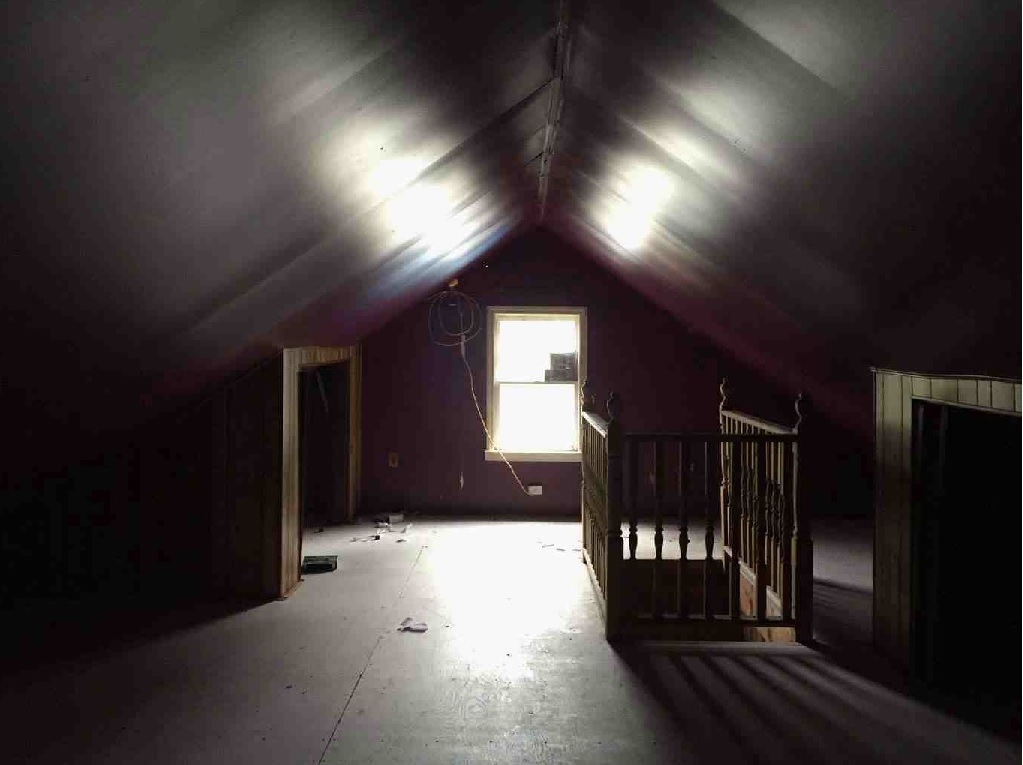 A less sophisticated investor could have easily overlooked this Hagerston gem's potential. But not our borrower.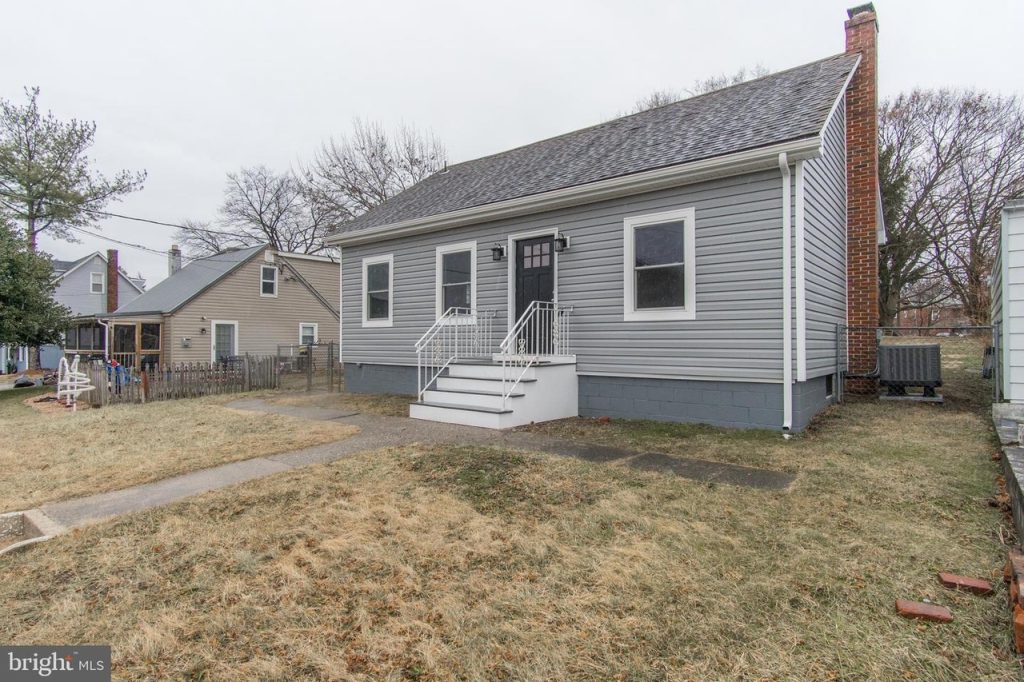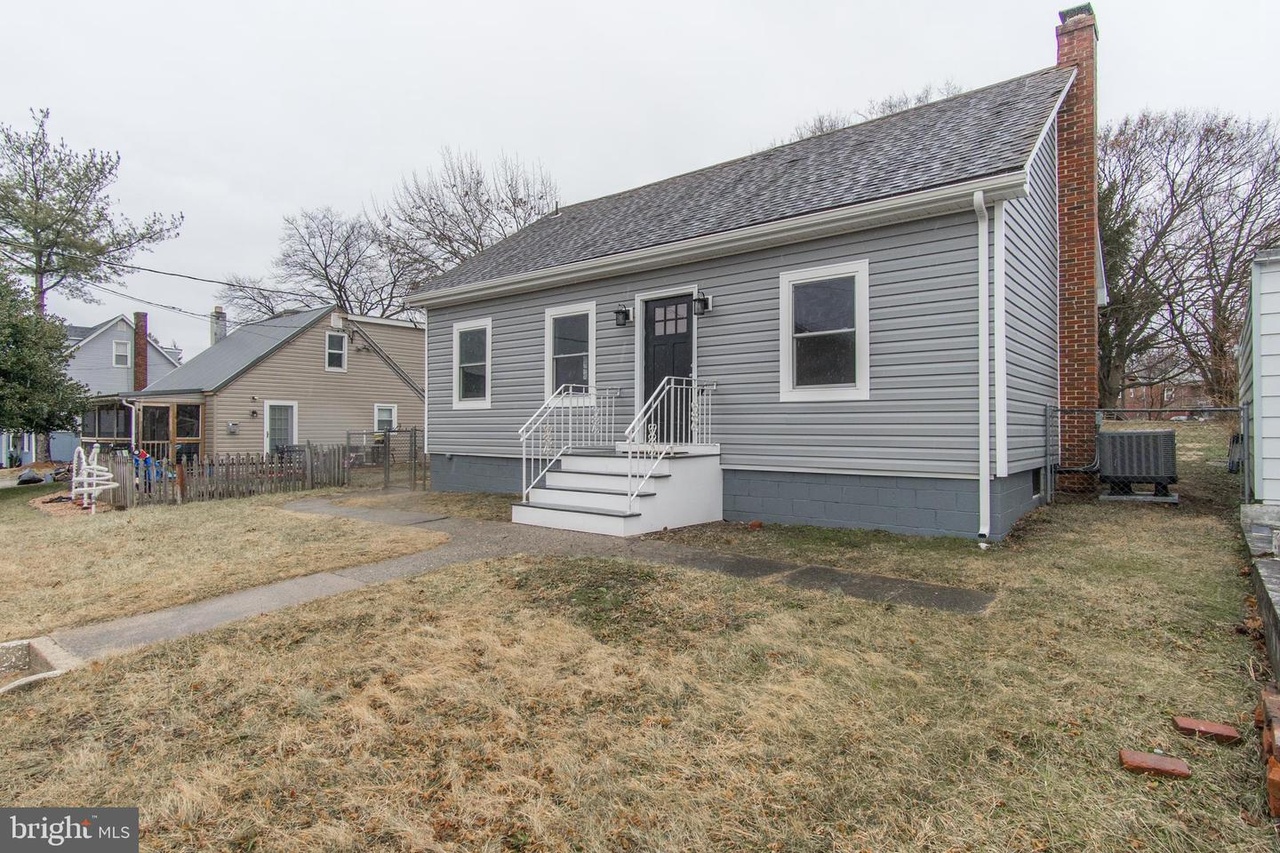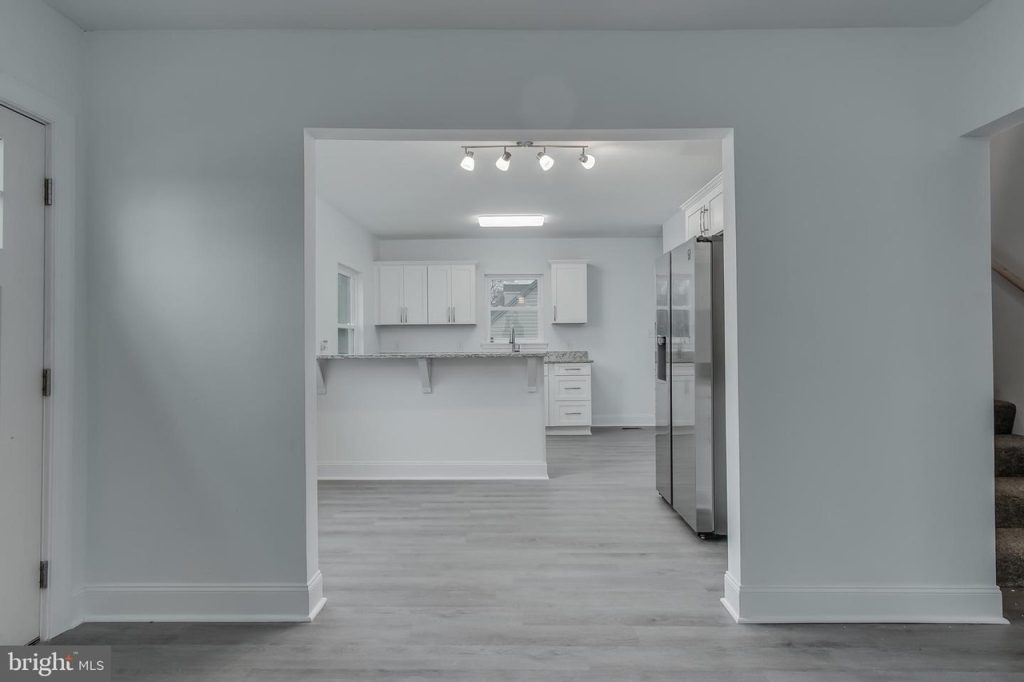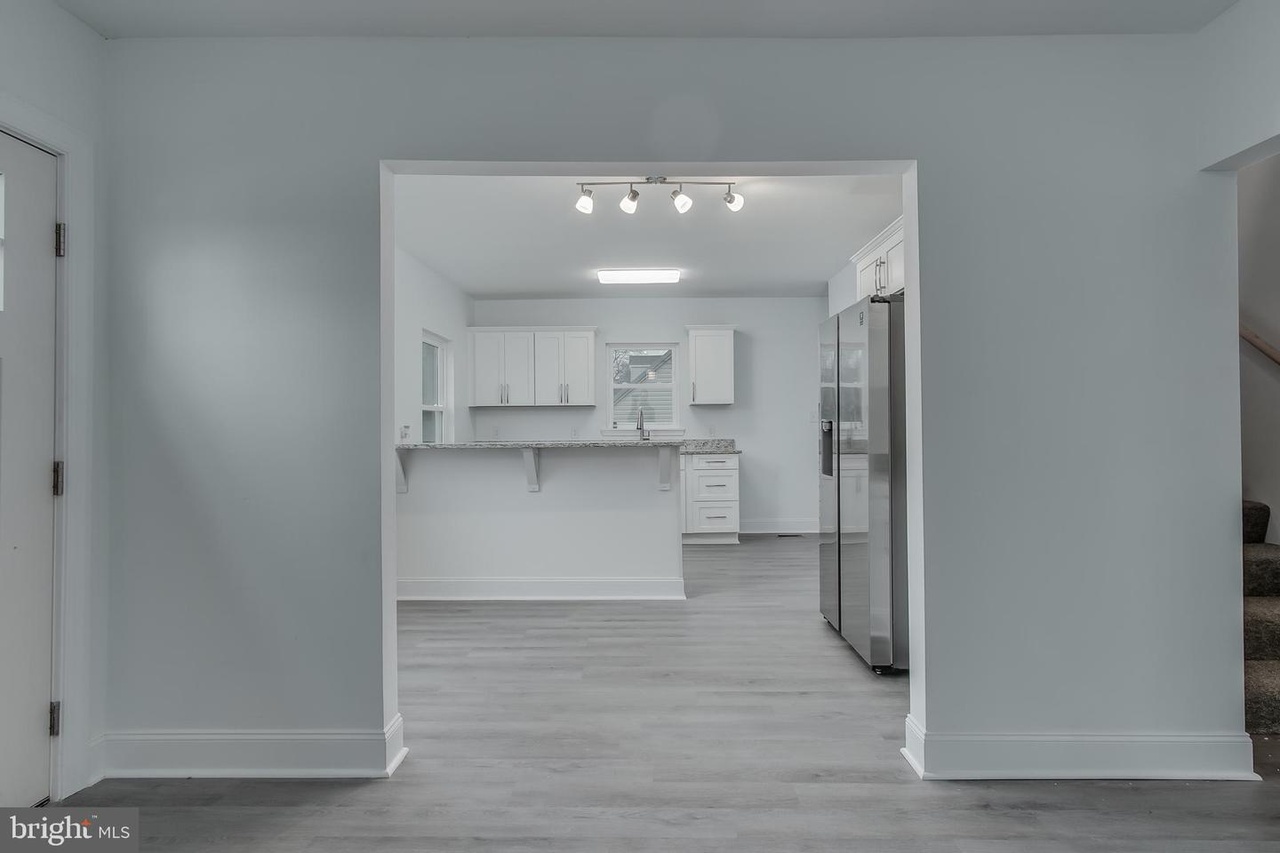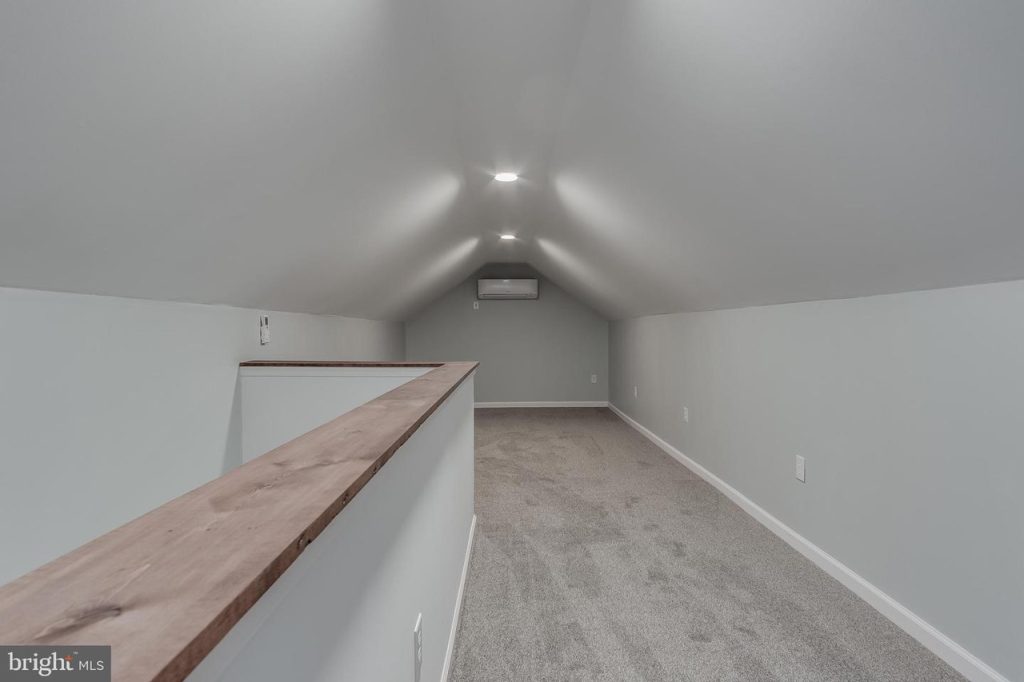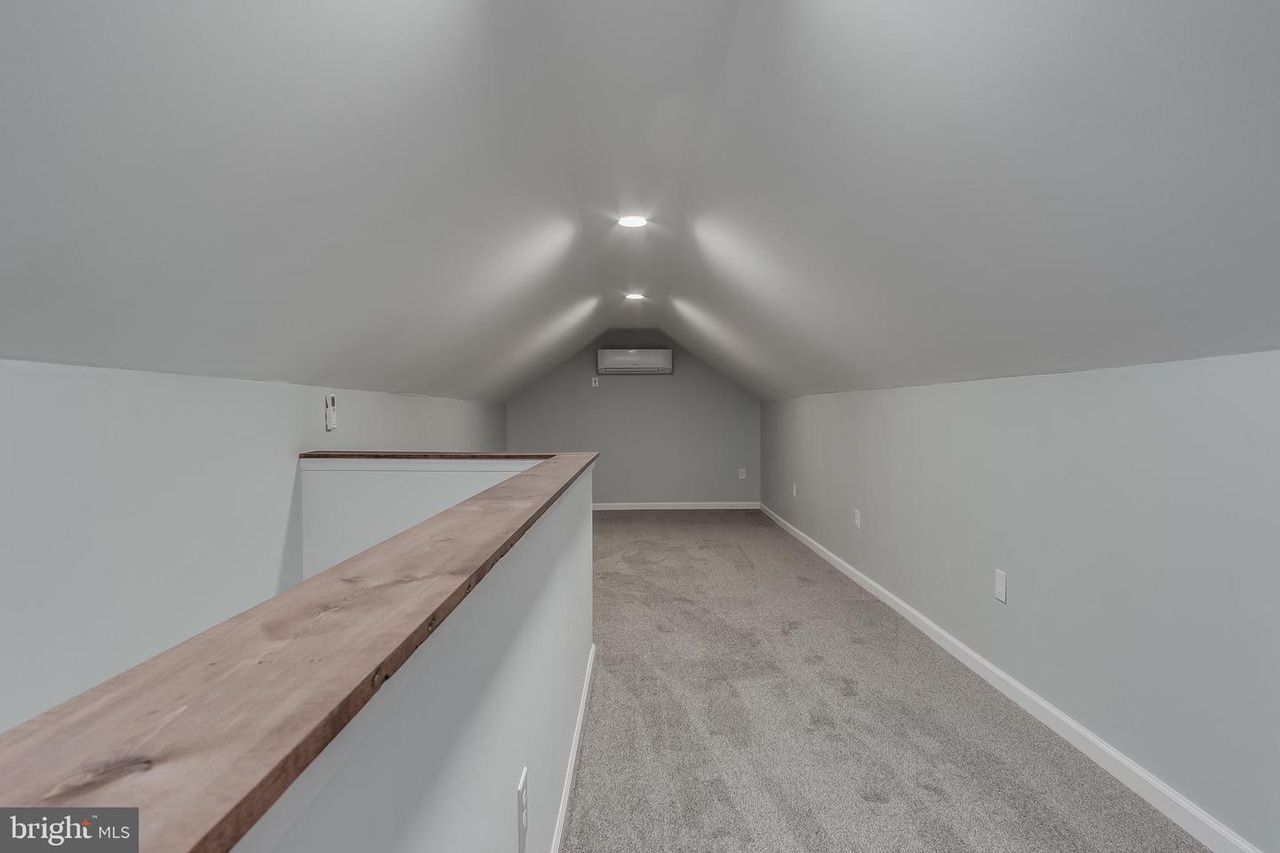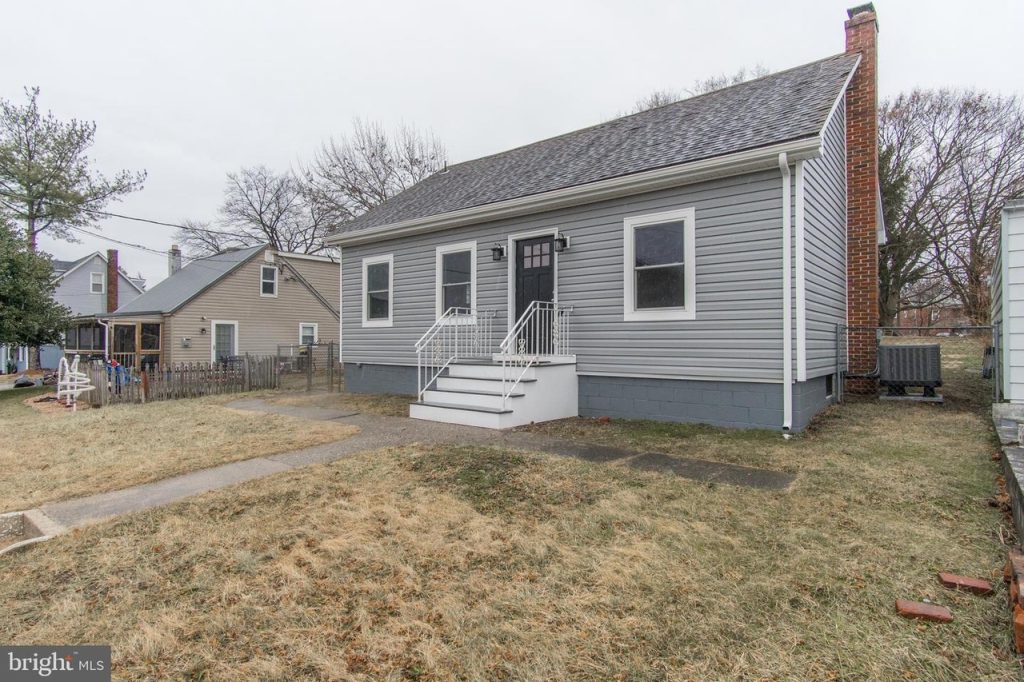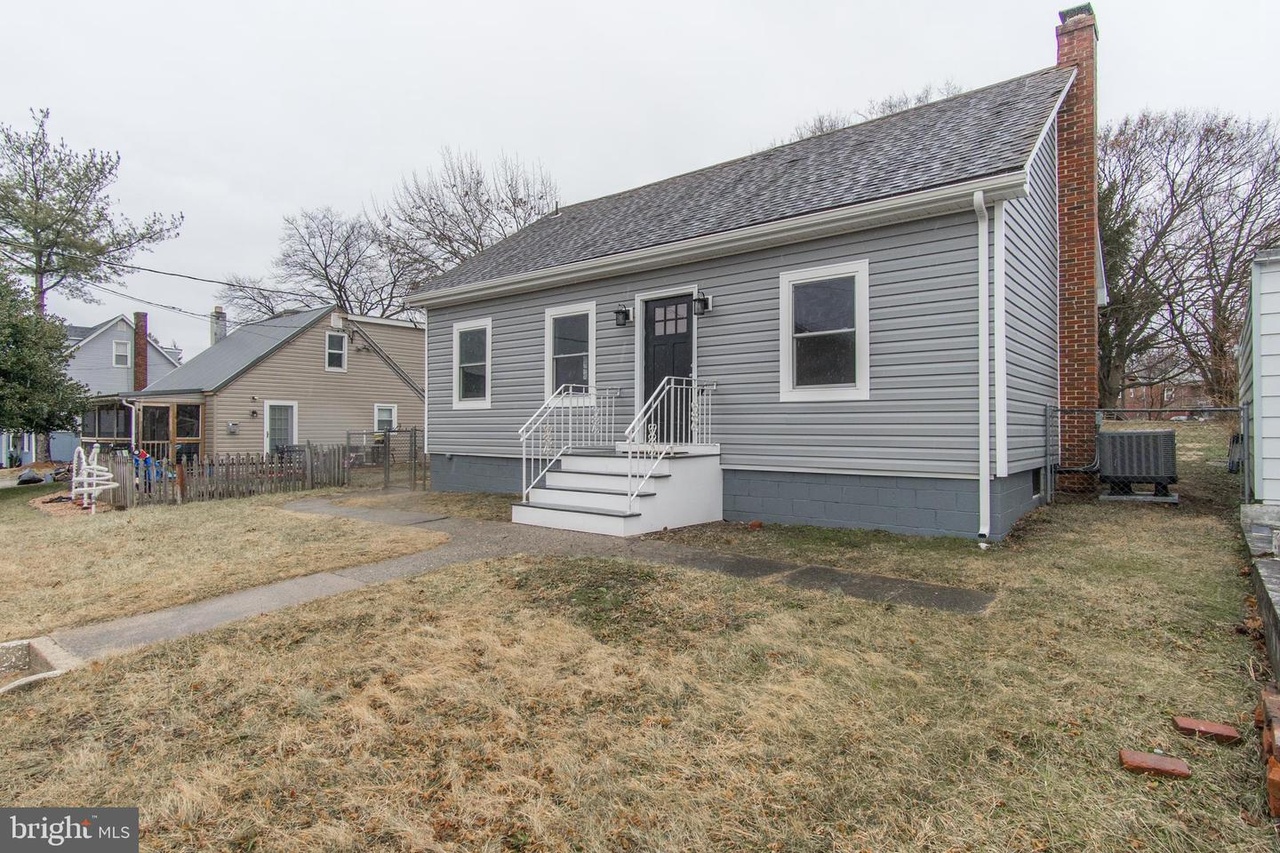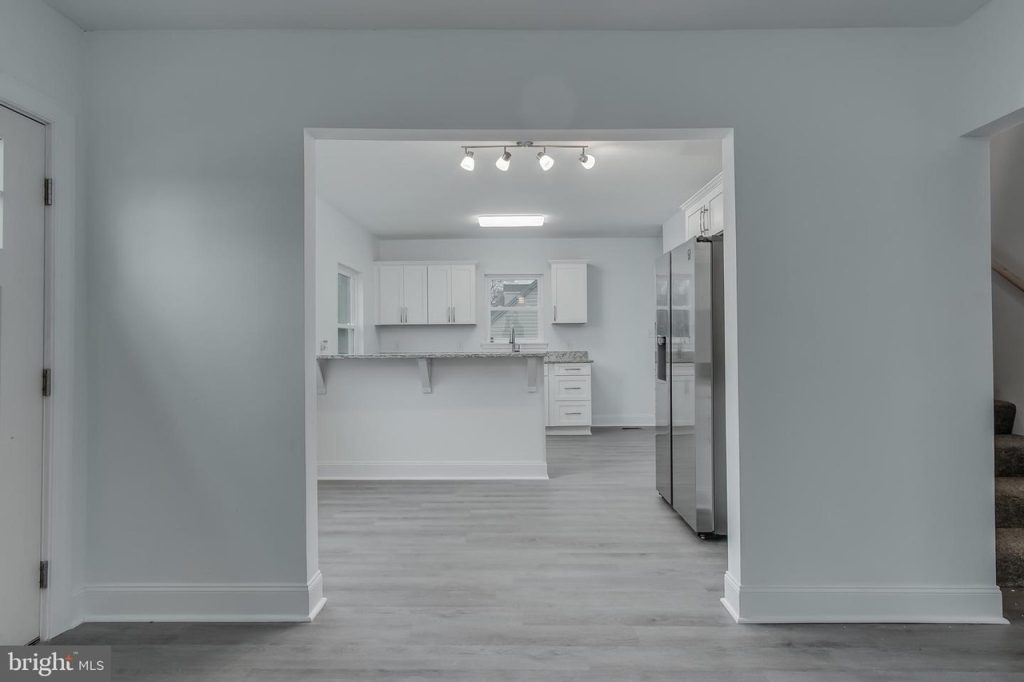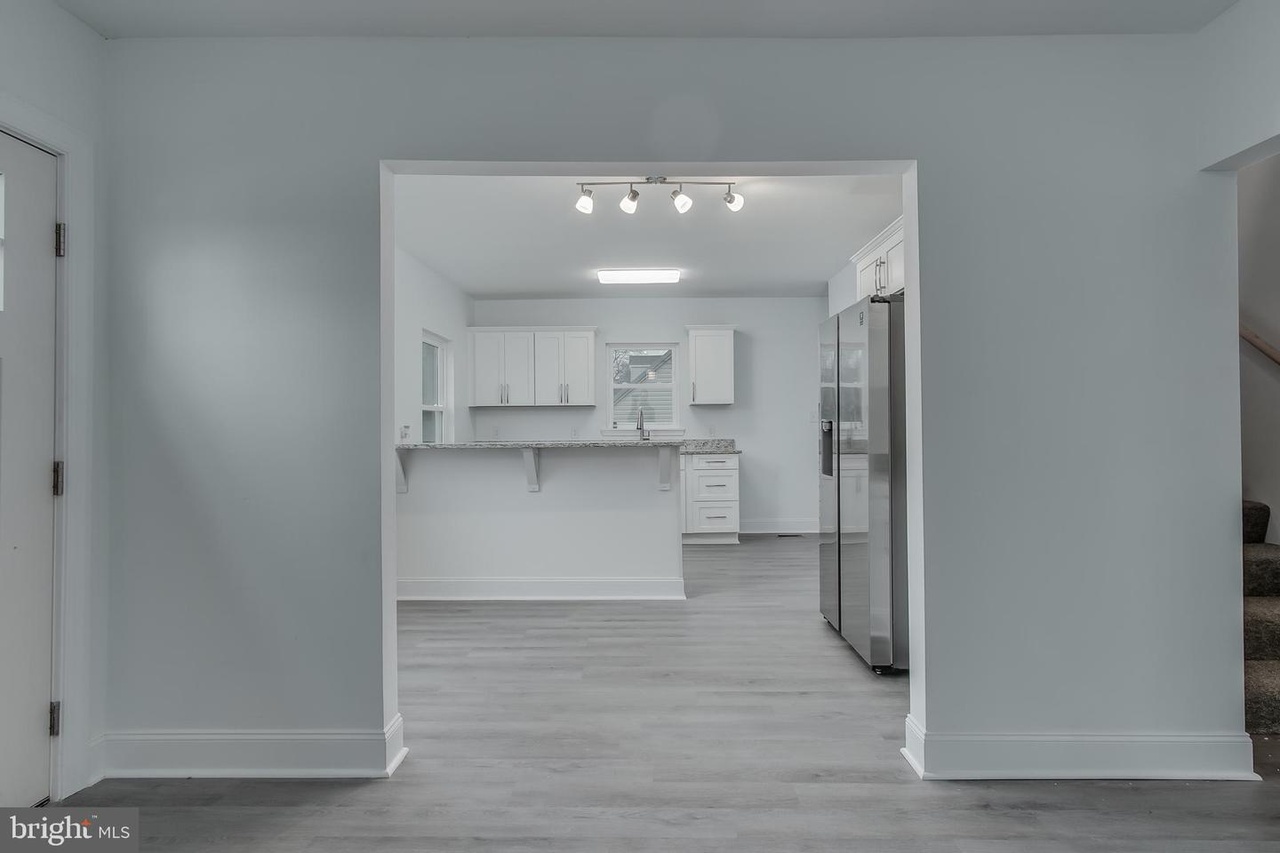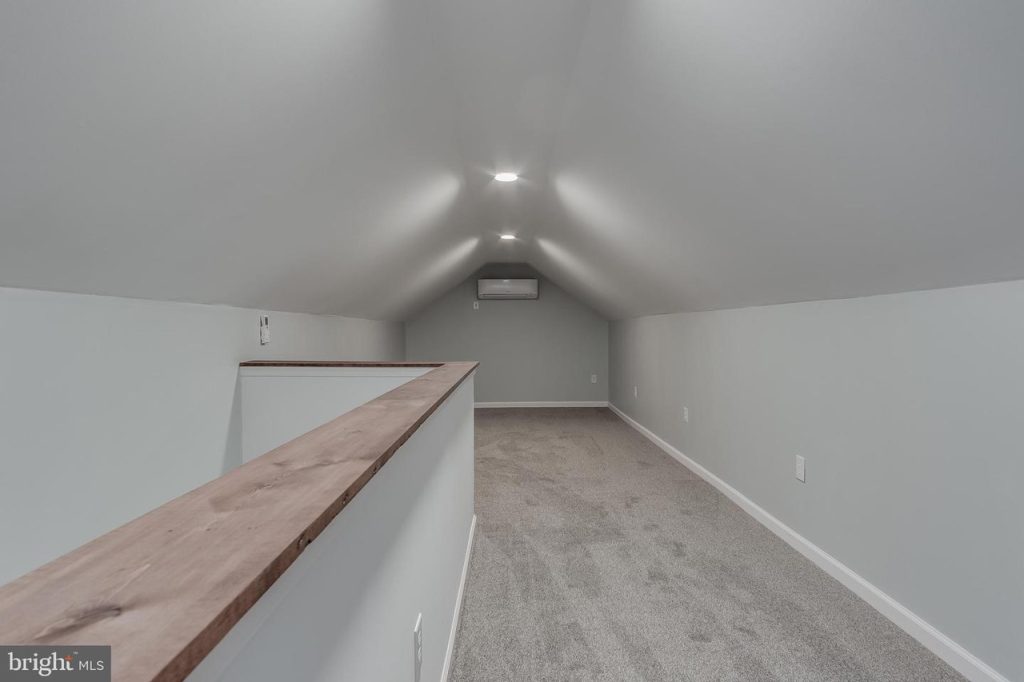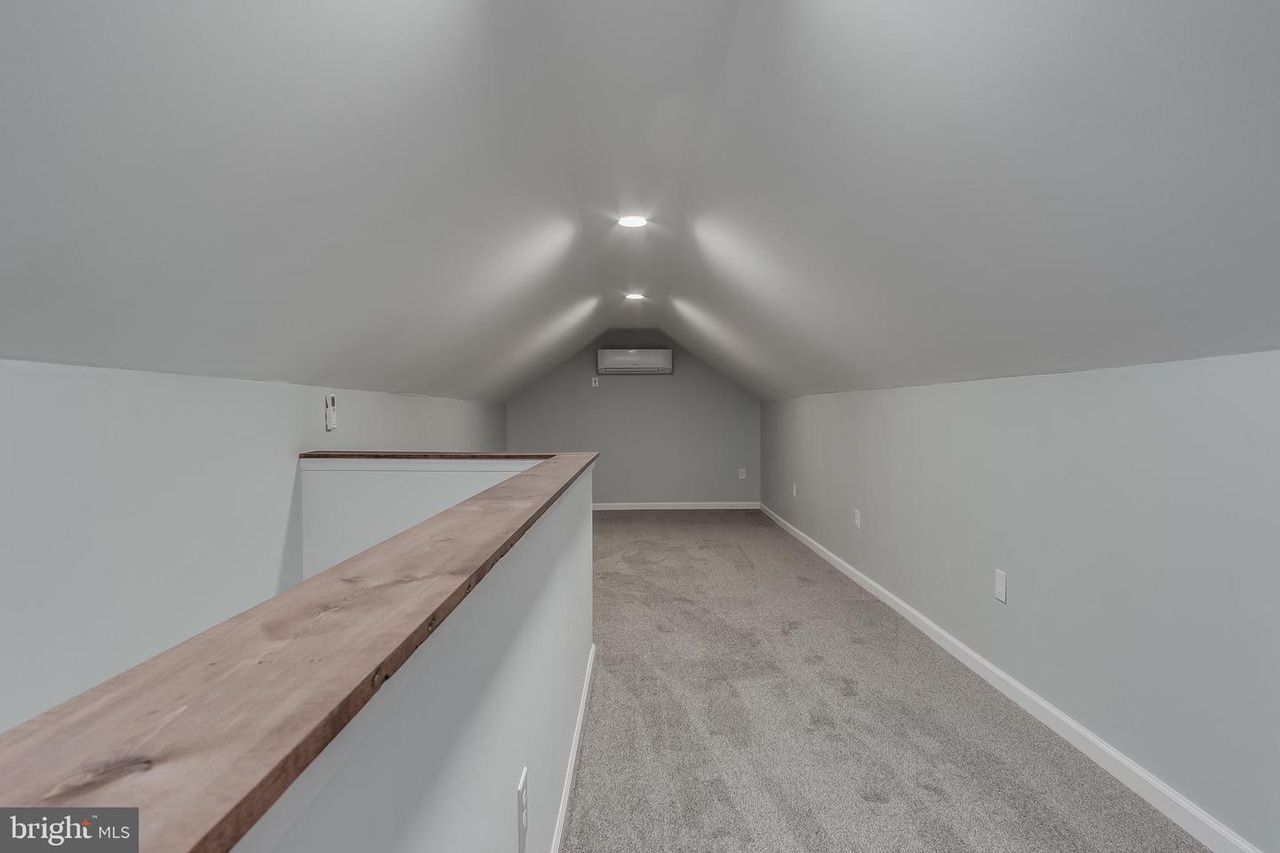 Pay special attention to the before and after pictures of the attic. Turning unused attic space into an additional bedroom is a great way to expand the living space without spending big.