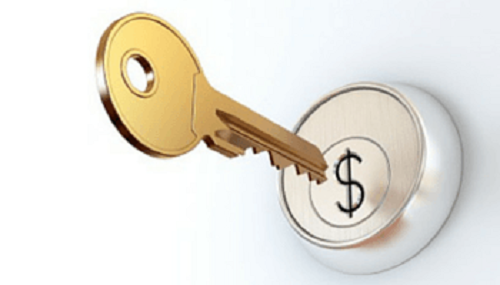 One of the main steps towards purchasing an investment property is securing a hard money Proof of Funds letter. To be a successful investor, you need to understand what a hard money Proof of Funds letter is, what it isn't, and how to effectively leverage it to get the best price on your next real estate investment.
What is a Hard Money Proof of Funds Letter?
A hard money Proof of Funds letter is a letter issued by a hard money lender informing sellers and their agents that its client is pre-approved to purchase a property within a certain price range. If you ever purchased a primary residence, you've worked with a conventional mortgage company. In the beginning of the process, that mortgage company "pre-approved" you for a loan. In other words, they've issued you a Proof of Funds letter. Your real estate agent then submitted that letter to the sellers of the home you wanted to buy. Sellers naturally want to make sure that potential buyers have funds to purchase their home. A Proof of Funds letter offers the assurance that they can.
Hard money Proof of Funds letters work essentially the same, but with one major difference. An effective hard money Proof of Funds letter clearly states that the borrower is working with a private mortgage lender and that their offer is equivalent to a cash offer.
How to get a Hard Money Proof of Funds Letter?
As a hard money lender, we underwrite our loans based on several major criteria. One of such criteria is the strength of the borrowers. It includes many factors such as borrowers' previous investment experience, their credit history, their general financial stability and – most importantly – their cash reserves. All these factors influence the decision to whether pre-approve borrowers for funding – and issue them a Proof of Funds letter – or not.
The first step in getting a Proof of Funds letter is to talk to our underwriters and fill out the detailed loan application. This application provides us with better understanding of your profile and allows us to make a swift decision. Our pre-approvals typically take twenty-four hours or less. To better understand how we underwrite our loans, you can read our previous blog on this topic.
Hard Money Proof of Funds Letter – What It Is Not
A Proof of Funds letter is based on your strength as a borrower. However, there is another major criteria that play a crucial role in our lending decision. It's the strength of the overall transaction. Our underwriters want to make sure that our borrowers are set for success. In other words, they could make enough profit rehabbing a property to justify their time and effort.
Of course, we can only conduct such analysis after a borrower identifies a property and, in most of the cases, after the ratification of the contract. In addition to the purchase price, our borrowers need to know how much money they are likely to spend on rehab and the property's after-repair value. Our underwriters work alongside our borrowers to evaluate a specific transaction and determine its profit potential. Regardless of the strength of the borrower, some rehabs just don't make sense. In contrast, others offer a healthy profit margin. If the deal makes sense, we issue a Letter of Intent. A Letter of Intent is a commitment to fund a loan, on specific terms, and secure it against a specific property once all underwriting conditions are met.
A hard money Proof of Funds letter is not transaction-specific. You should not confuse it with a Letter of Intent. It is not a commitment to fund a loan. We encourage our borrowers to use discretion in evaluating each opportunity and can certainly help in this process.
How to Better Leverage a Hard Money Proof of Funds Letter
Make It Clear You Are Not Working with a Conventional Lender & Not Using a $203K FHA Loan
In real estate investing. cash rules. Unless you are willing to pay a premium, it's hard to compete with cash offers. Private loans, however, offer the next best thing. Make sure that your Proof of Funds letter clearly states that you are working with a hard money lender and not a regular mortgage company. For example, our hard money proof of funds letters point out specifically that our borrowers' offers are equivalent to cash.
Provide Customized Letters Reflecting Your Maximum Price
As an old saying goes, in real estate you make your money when you buy. You might be pre-approved for $200K, but why disclose it if your maximum offer is $180K? Your hard money lender needs to be willing to customize their proof of funds letters to help you get your next rehab property at the lowest possible price.