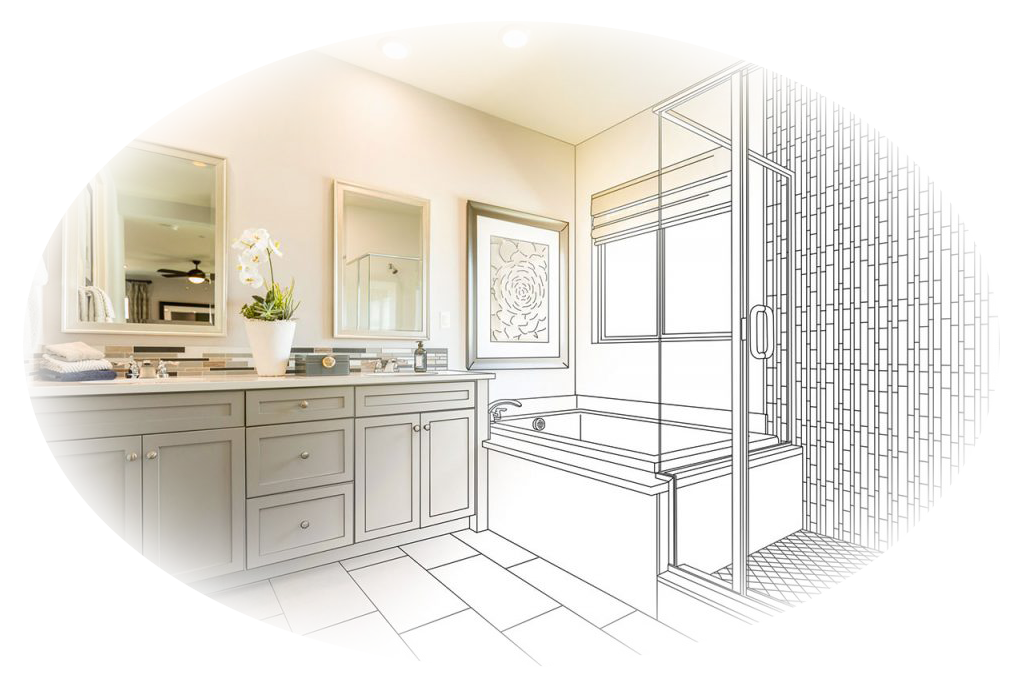 Our Fix & Flip loans help you buy & rehab dilapidated homes in Maryland, Virginia, and Washington, DC.
Our loans are specifically designed to help real estate investors earn a profit by fixing and flipping homes. Traditional banks and lenders base their loans on the market price or purchase price of the property. We work differently. Your loan with us will be based on the home's value after the planned repairs are complete. We can lend as much as 65 percent of your rehab's after-repair value (ARV). For example, if your purchase price is $100,000 and your anticipated ARV is $200,000, we can lend you up to $130,000. Our fix-and-flip loans provide incredible leverage and empower our borrowers to invest in real estate projects that otherwise would be out of their reach.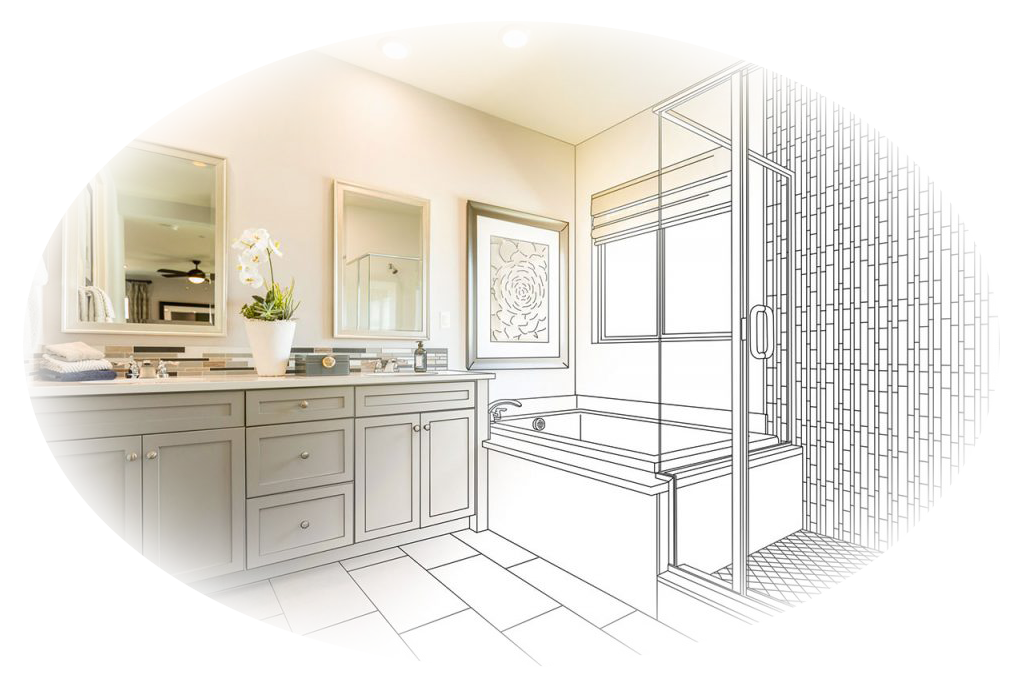 Our private Fix & Flip loans offer indisputable advantages over other types of rehab financing such as 203K loans
Even financing types that are specifically designed for home renovations can't come close to what we offer. The Federal Housing Administration (FHA)'s 203K financing might be a decent option for buyers looking to purchase and renovate a primary residence. However, it fails miserably when it comes to accommodating the needs of real estate investors. These needs are underwriting flexibility, speed, and cost control—our loans are created to meet all of them.
Simple & Streamlined Underwriting
We make it easy to qualify for loans. Unlike with FHA 203K or Fannie Mae renovation loans, there is no income verification. We are not driven by credit scores, so you can be eligible for financing with us even if there are dings on your credit.
Speed
Any reasonable seller would prefer a slightly lower offer from a cash buyer over a higher offer from someone relying on a complex loan such as a 203K. These sellers prefer to sell their property fast and with the least hassle. Our hard money loans are equivalent to a cash offer and provide our borrowers with a clear advantage over the rest of the competition. With us, you can close as soon as you have a clear title and the appropriate insurance—which is often within a week after your contract's ratification.
Cost Control
Unlike 203K or Fannie Mae lenders, we are not here to mandate a process you must follow as you renovate your investment property in Greater Washington, DC. With us, you don't have to use a licensed contractor to manage your rehab. Unlike with FHA or Fannie Mae, your contractor doesn't have to be on any lender-approved list. You can use your own crew or do some improvements yourself. You can choose which permits to get and which to skip. In other words, we treat you as a fully-fledged business owner responsible for managing his or her risk and expenses to maximize the profits.
With FHA's 203K loans, you are subject to restrictions that force you to pay a top dollar for labor and materials. In addition, the FHA mandates:
The use of a licensed contractor to manage the renovation process
Periodic inspections by an FHA-approved inspector to ensure work is up to the most recent and stringent code
Maintaining meticulous records and receipts for your expenses
Additionally, you will need to find a crew that is accustomed to the FHA's rigid payment and reimbursement schedule.
We offer both Fix & Flip loans & Fix-to-Rent loans.
Opportunities come in different forms and shapes. Some properties are more profitable as rentals than fix-and-flips. Our loans aren't designed to be held for over 12 months. Traditional lenders don't lend on properties that need extensive renovation. However, savvy investors are learning to use both types of financing to arrange for high-leverage, low-cost, and long-term loans on their rental properties. They choose our private funds to purchase and rehab their investment property. Once the rehab is complete and the value of the property increased, they refinance our loan with conventional investor financing they can hold for years to come.
Our Fix & Flip loans in Maryland, Virginia, and DC offer creative financing to discerning local investors
We truly live in the gig economy. If you are willing to think outside the box and hassle, there are many new creative ways to make money. We are lucky to be investing in one of the most stable real estate markets in the region. The DC area is both affluent and insulated from economic ups and downs by its reliance on federal government employment. It's also the nation's capital, which draws millions of tourists every year. We are seeing more and more clients using our financing to turn old DC-area homes into swanky and profitable Airbnbs. You can talk to our underwriters to explore how you too can tap into this creative way of making money.
Since 2006, we have helped thousands of real estate investors earn additional income and build long-term wealth by investing in local real estate. This is not a get-rich-quick scheme. Our borrowers continue to amaze and inspire us with their resourcefulness and creativity. We take pride in their prosperity and in the communal value their hard work creates.
Whether you are investing in Anne Arundel County or Frederick County, in Alexandria or Woodbridge, we have financing that is right for you.  Ready to apply for a fix and flip loan in Maryland, DC or Virginia? Call us today at 240-436-2340.
(Edit)