Our Private Loans are crafted with Delaware real estate investors in mind.
As the most reputable and reliable private hard money lenders in Delaware, we stand ready to help you make money in the Delaware real estate market. The coastal towns of Rehoboth Beach, Bethany, Lewes, Dewey Beach, and Fenwick Island are prime locations for real estate investment. It's here that the second-home and retirement market is especially desirable.
Why Invest in Real Estate in Delaware's Coastal Towns?
There's so much to love about Delaware, especially Delaware's coastal towns. Quaint and charming boardwalks. Crashing waves, sunlit beaches, and ocean air. Bayside restaurants, intimate shops, and laid-back lifestyles.
Families looking for a home-away-from-home find their perfect getaway on Delaware's coast. Retirees looking for a quiet sense of calmness and natural beauty fulfill their retirement dreams on the Atlantic Coast. The coastal cities of Rehoboth Beach, Bethany, Lewes, Dewey Beach, Fenwick Island are ripe for both the fix & flip and buy & hold strategies.
Private Hard Money Financing for Real Estate Investors
In this thriving locale, Delaware beach real estate investors have opportunities aplenty. New and experienced investors can find a variety of money-making opportunities, whether it's a seaside residence perfectly suited for beach-house gatherings, a low-maintenance ranch, or a historic home with splendid architectural charm. New Funding Resources provides competitively priced private financing to investors ready to purchase and rehab investment properties.
Thinking about investing in Delaware Beach real estate?
If you're thinking about investing in Delaware Beach real estate, you're going to need a private lender that is quick and flexible. Essentially, the Delaware coast real estate market is hot. The average sale prices are up in 2021 compared with previous years. Additionally, days on the market are down. For example, in Rehoboth Beach, DE, homes were on the market an average of 53 days in August 2021, compared with 72 days in August 2020 and 102 days in 2019.
With the right timing, the right offer, and guidance from the right hard money lenders in Delaware, you'll wind up with the ROI you covet.
Why Choose Us as Private Hard Money Lenders in Delaware?
Quick: Who has time to waste? We make all of our underwriting decisions within 24 hours of application. Because we lend our own funds, our private hard money loans in Delaware close within days.
Goal-oriented: What is your ultimate goal? We help buyers reach their goals, whether they fix and flip for a quick profit or rehab and hold for long-term wealth.
Supportive: New to investing? We work closely with our investors to ensure their success. Let us be your Delaware investment advisor.
Reputable: Who can you trust? We have been in the private lending business since 2006. Read our testimonials; we deliver what we promise.
Savvy: How can we help? We work with investors to avoid unnecessary risk and increase their profits. Plus, we understand the Delaware real estate market.
Hands-on: When do we start? We work hand-in-hand with borrowers, from the beginning to the end of your investment journey.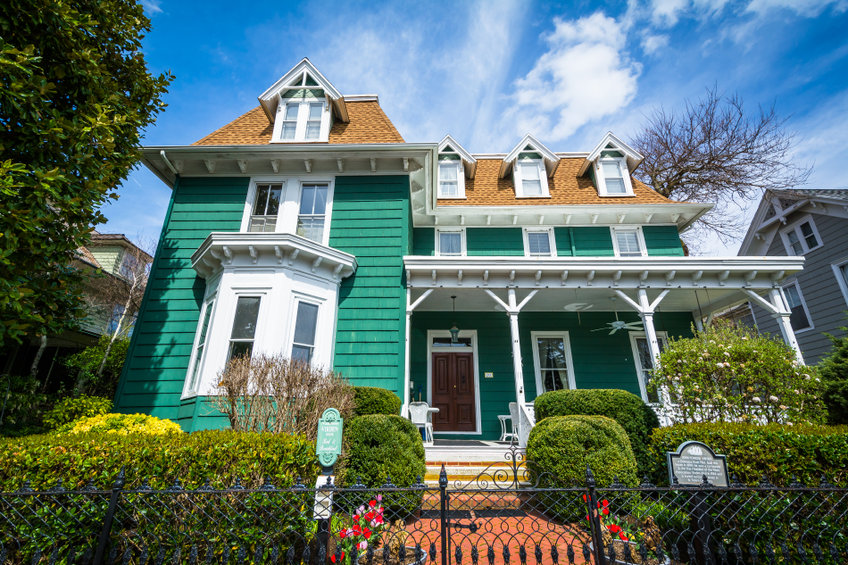 Understanding Hard Money Loans
A Hard Money Lenders' Focus is Profitability
A hard money loan is a private loan that is used to buy and rehab real estate properties that are distressed or dilapidated. These loans are not used for financing primary residences. Instead, hard money loans are specific to real estate investments. Traditional lenders aren't so quick to finance these real estate opportunities because of the risk involved. Private lenders like New Funding Resources foresee the profitability of these real estate opportunities. We focus on determining the borrower's ability to complete the necessary renovations, resell the property at a profit, and repay the loan.
Fast Loan Approval & Flexible Lending Guidelines
Unlike a conventional bank or credit union loan, hard money loans are not subject to extensive regulations and requirements. Investors seek out hard money loans as an alternative to conventional mortgage loans because there are fewer hoops to jump through. For example, New Funding Resources doesn't require minimum credit scores and doesn't ask its clients to provide a stack of tax returns.
Compared with a conventional loan that often takes loads of documentation and weeks to secure, hard money loans from New Funding Resources are streamlined and fast. Essentially, hard money lenders like us can close on a deal in one or two weeks. We offer fast and flexible lending processes and quick loan approval to close within days.
What Sets Us Apart as Hard Money Lenders in Delaware?
We know the Mid-Atlantic: Based in Gaithersburg, Maryland, New Funding Resources understands real estate investment in the Mid-Atlantic Region and specifically, in the First State. Whether you're investing in Rehoboth Beach, Bethany, Lewes, Dewey Beach, Fenwick Island, or another Delaware community, you are assured of our local expertise and legitimate advice. We are the financing partner who can enable you to improve the local community and make money by investing in Delaware's Atlantic Coastal Plain.
We work with investors one-one-one: We are the epitome of personal service when buying and rehabbing properties and growing portfolios. We service our private loans in-house. Because of this, our team maintains contact with you throughout the entire hard money lending process. Reaching decision-makers is quick and convenient. We work closely with borrowers to evaluate property potential. Furthermore, we continue to support them past the closing date and into the renovation stage, helping them manage construction escrows and keeping the rehab project moving along.
We are investors ourselves: We understand real estate investment in Delaware and the Atlantic Coast because we've been in your shoes. Our focus is ROI, specifically how to improve ROI while also avoiding unnecessary risk. You have dreams to fulfill and a portfolio to build, and we have the money to lend. Together, we can close more deals and bring your dreams to fruition.
We aren't your typical lender: New Funding Resources is not driven by credit scores. Thus, no minimum credit core is required. Plus, loan approval is not based on income. Of course, we seek out investors who meet their financial obligations. However, we aren't tied to conventional lending standards, which gives first-time and low-on-funds investors a fighting chance. We approve private hard money loans for Delaware investors who are well-positioned to turn a profit. Borrower success is our No. 1 principle. Basically, borrowers can be pre-approved for a hard money loan in Delaware within 24 hours and close on the deal within days.
Are you considering property investing in Delaware? Let's talk!
New Funding Resources helps investors like you finance properties for successful fix-and-flip and buy-and-hold strategies. As hard money lenders in Delaware, we will work with you to rehab homes, add to your portfolios, and build long-term wealth. We are ready to talk, regardless of your investment experience. If you're looking for a reliable and reputable source of funds for residential and commercial property renovation at Delaware beach, contact us today.