Work with Virginia's highest-reviewed private hard money lender.
Call 240-436-2340 to discuss how you can make money flipping homes in Virginia.
Whether you're investing or looking for a private hard money lender in Alexandria or Leesburg, we are here to help you make money in the Virginia real estate market. In the private lending business since 2006, New Funding Resources specializes in working with the Virginia investors. We provide them not only with competitively-priced private financing to purchase and rehab investment properties but also with local expertise and actionable advice on how to improve their ROI and avoid unnecessary risk. We lend our own funds and make all of our underwriting decisions within 24 hours of application. We also retain servicing our private loans in-house, making it easy for our borrower to manage their construction escrows and reach the decision-makers.
What makes Virginia such a hot real estate investment market?
If you're thinking about investing in the Virginia real estate, you're on the right path. Since 2000, its average annual appreciation has hovered just under 4% – and this is including the years of the housing market collapse and the Great Recession that followed. To illustrate, if you bought a home in Virginia in 2000 for 180K, by 2020 it would be worth on average $383,000! This is a 20-year return of almost 113%!
Virginia is by no means a homogeneous market. Virginia offers real estate investment opportunities for every budget. Experienced investors can find plenty of money-making opportunities in modernizing stately but somewhat outdated homes in Arlington and Fairfax. The much-hyped arrival of the new Amazon headquarters is supposed to bring as many as 38,000 new local jobs by 2034. In addition, Virginia Tech plans to build a $1 billion graduate campus within walking distance of Amazon's new headquarters. Needless to say, the Northern Virginia real estate market is literally on fire with housing inventory shortages and pricing wars that have not been sees in decades. The prices are steep and renovations tend to be high-end, but so are the profit margins.
On the other side of the spectrum, there are areas like Clarke, Culpeper, Laudon, Fauquier, and Prince Willaim Counties that offer plenty of affordable investment opportunities to new investors looking to limit their risk and exposure. If you are looking to build long-term wealth, you are in luck as well. Many homes in those areas offer a favorable debt coverage ratio making them into attractive (and cash-flowing) rentals.
Our hard money loans in Virginia are designed to ease your entry into this competitive market.
Our hard money loans in Virginia are designed to provide you with maximum leverage. There are plenty of millionaires in Virginia but the good news is that you don't have to be one of them to invest here. Our private hard money loans are considered a cash offer. Our loans are based on the projected after-repair value of the property, and, in Virginia, we typically go as high as 65% of ARV. In the majority of cases, it gives you enough funds to cover 100% of the purchase price and 90% of loan-to-cost. We fund fix-and-flips, buy-and-hold, bridge, and non-recourse loans. We can also refinance your existing hard money loan into a short-term or long-term private loan.
As a Private Hard Money Lender in Virginia We Deliver:


Flexibility
Our team of Maryland experts is focused on ensuring a smooth closing and timely support of your renovation project.

Speed
We don't dilly-dally. With us, you receive pre-approvals within 24 hours and can close your loan within days.

Teamwork
You will work with the same team before and after your loan closes and will always have access to the decision-makers.

Favorable Terms
We offer a transparent, low rate and fee structure to help you succeed.

Our Reputation
No bait-n-switch. The third of our business comes from repeat clients. Why? Because we deliver on our promises.
We approve our hard money loans in Virginia based on three simple factors.
We recognize that successful real estate transactions come in different forms and shapes. If we feel that you would repay our loan, we would find a way to fund your transaction. Our underwriters look at three simple factors:
The Collateral. Will our borrower make money rehabbing this Virginia property after paying all her costs associated with buying, owning. and selling it? In other words, is this transaction profitable for the investor?
Borrower Character and Experience. We are not credit-score driven and do not verify our borrower's income. We work both with investors who have experience and with those who are just getting ready to tackle their first flip. What we're are looking for from our borrowers is demonstratable financial discipline and a history of making responsible decisions. We want them to have enough practical experience, resources, and drive to successfully complete their rehab project.
Proposed Exit Strategy. What is it? How long would it take to execute it? Is the borrower realistic in how much money, time, and effort it would take?
Ready to roll? Call the top private hard money lenders in Virginia, New Funding Resources, at 240-436-2340.
Renovation on a budget in Bowie, MD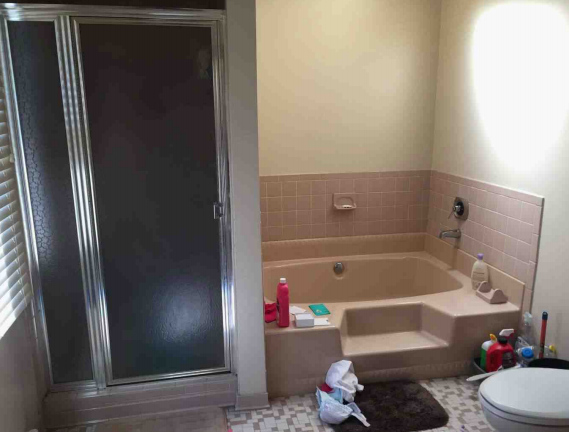 This Maryland real estate investor chose to minimize her budget by strategically keeping some of the more expensive fixtures. Notice how she left the old tub but updated the shower, tile, and flooring. You don't necessarily have to replace everything for the bathroom to look sleek and modern.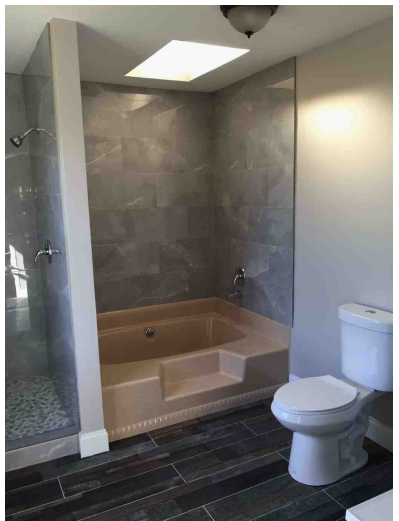 Mt. Airy, MD Fix-and-Flip: Quick and Easy Turnaround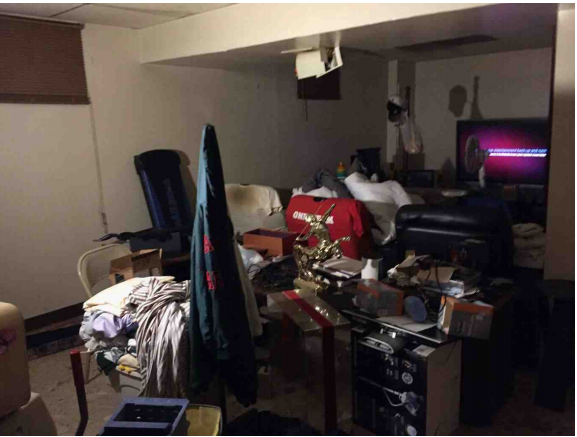 Sometimes a property looks worse than it actually is. As you can see, this home in Mt. Airy had lots of junk left in it. Though it would look bad for any conventional buyer (or a conventional lender), it had good bones. The rehab process was relatively quick and mostly cosmetic.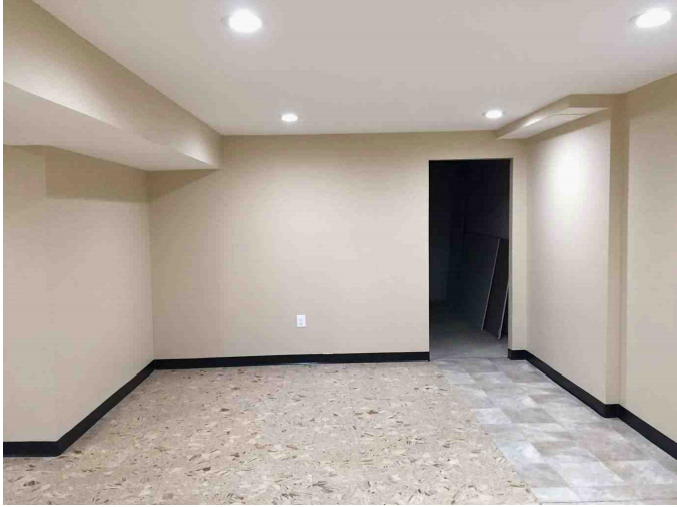 All that required in the basement is a new ceiling with recessed lighting and a good coat of paint. Perfect for a new real estate investor just gaining experience managing its crew. This private hard money loan in Bowie, MD has been repaid in less than six months saving its owners a major chunk of cash in carrying costs.
The best of St. Mary's County: Home rehab in Mechanicsville, MD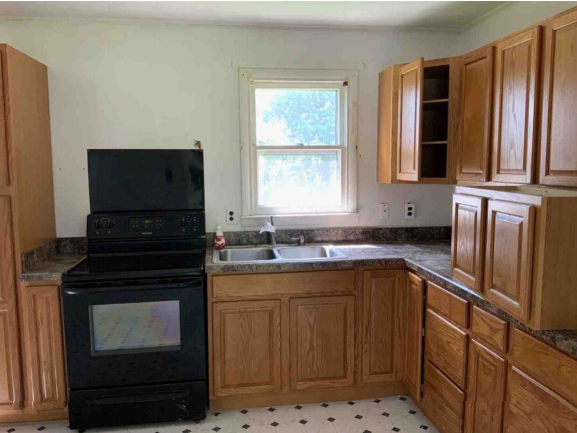 Sometimes you have to get off the beaten path to find a good deal. This real estate investor did just that by snatching this affordable gem in Southern Maryland. As you can see, it was in decent shape: he could even get away with refurbishing the existing kitchen cabinets, instead of installing brand new ones.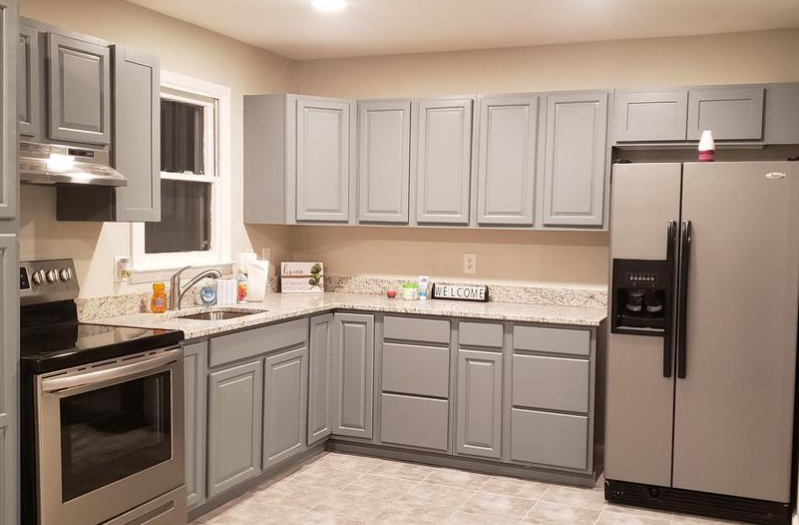 The result? Modern unfussed look while keeping his costs in check. He followed the time-proven formula beloved by real estate investors and hard money lenders: keep it simple and move fast. The property is now on the market. What a great way to start a new year!
Looking for private hard money loans in Virginia? We are right around the corner!