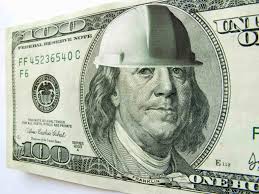 The DMV market is full of real estate investment opportunities that state: Investor Special. Cash Only. This "cash-only" requirement is the driving force behind the most common question about our industry: Is a hard money loan considered cash or not?
I understand the source of confusion. Cash implies a certain amount of money that you already have in your possession.  In contrast, a loan means that you're using borrowed funds because you either don't have cash or choose not to use it. Hard money loan is not cash, but there are instances when it's considered its equivalent.  One of those instances is making an offer on a distressed property.
Sellers prefer all-cash buyers because it eliminates financing contingency.
A seller's goal is to sell a property to a buyer who has both the means and the will to pay the highest price.  In real estate, however, where there's a will there isn't necessarily a way. A buyer might be willing to pay the highest price but not be able to come up with sufficient funds to do so. Loans get denied all the time, and the sellers know that.  Their challenge is to identify those buyers who are more likely to close. The weaker the buyers (those with low credit scores, borderline income-to-debt ratios, minimum downpayment), the less likely they are to qualify for a loan. In contrast, the strongest buyers are those who don't require any type of financing and can pay cash.  Not only they're virtually guarantee to close, but they can also do it quickly.
However, when a listing specifically asks for a cash-only buyer, it's not to make sure that a buyer is strong enough to qualify for a loan.  It's because the seller knows that the property itself cannot qualify for financing.  Traditional lenders don't lend on properties that are distressed. However, the majority of properties that would interest an investor are in various stages of disrepair. A buyer can walk on water but it's not enough. They still wouldn't be able to get a traditional loan.
A hard money loan is considered cash not because its similar to it. It's  because it's different from traditional bank financing.
Unlike traditional financing, a hard money loan isn't based on the current market price of a given property.  It's based on its future after-repair value. In fact, a property typically needs to be in some stage of disrepair to qualify for a hard money loan.  Why? Because there should be enough spread between the current price and the future ARV for an investor to make a profit.  This is exactly why a hard money loan is considered cash – it is designed to finance distressed properties.  Of course, it also helps that hard money lenders like us are not credit-score driven and are not income-based. Our underwriting process is streamlined, and we can close as quickly as any cash buyer can.
If you ask me, a better way to communicate that the property is in some stage of disrepair is to simply state: "No traditional financing" or "Cash or Private Financing Only."  It would eliminate much of the anxiety whether a hard money loan is considered cash or not.  But this is the real estate terminology that we all need to accept and learn.  So, yes, if you are making an offer using private funds, a hard money loan is universally considered cash.
New Funding Resources is the top hard money lender in Maryland, Virginia, and Washington, DC.  Our hard money proof-of-funds letter state that you are working with a private lender and your offer should be considered cash.