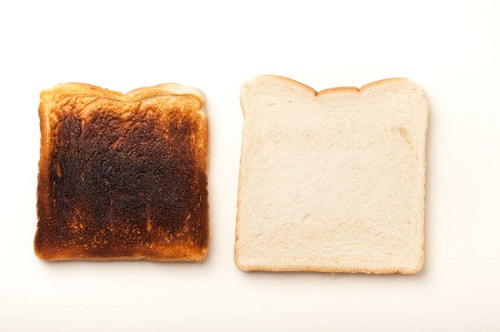 If you are a rehabber, one of the skills you need is to be able to estimate your rehab's after repair value accurately. It's essential in understanding your deal's profit potential. Make a mistake, rely on wishful thinking or count on appreciation and – poof! – you are lucky to get out by the skin of your teeth. If you are planning to work with a hard money lender, your rehab's after repair value (ARV) becomes a part of underwriting. Hard money lenders base their loans on the after repair value and not on its purchase price or as-is value. So another reason to know how to estimate your rehab's ARV correctly is to know how much of a loan you can qualify for.
Become Educated Consumer of the Information Your Agent Provides You With.
The best source of real estate information is the local MLS. However, unless you are a realtor yourself, only licensed real estate agents have access to it. You will have to rely on him or her for this information. Your responsibility is to become an educated consumer of this information. In other words, you need to be clear with your agents what specific information you are looking for. Once, you received it you need to know how to interpret it correctly.
To be reasonably confident about your rehab's after repair value, you need to find the prices of similar properties in the same neighborhood. It sounds simple enough, but with many variations among homes, the waters can get muddy pretty quickly.
1. Base Your Rehab's After Repair Value on Sold Properties Only.
Ignore the homes that are active or under contract – they shouldn't mean much to you. They are often based on their sellers' wishful thinking. Their prices can drop at any point, or a buyer can negotiate a substantial seller help. Whatever you do, ask your agent to send you the list of sold properties only. Ideally, you should narrow your list to the homes sold within the last six months. However, if you are buying in a lightly populated area, you might have to expand to include all properties sold within a year.
2. Experiment with the Distance to Get Enough Comps.
Naturally, all comps need to be in close proximity to your rehab. "Proximity" is a relevant term which depends on where your property is located. For example, if you are a rehabber in Washington DC, a comp that is located more than .25 miles away from a subject might be completely irrelevant. The neighborhood there might be drastically different. If you are flipping homes in Frederick, MD, your search can easily include an area with a radius of one mile or so. If you are thinking about investing in rural areas, you will have to expand your search to three miles or more – whatever you need to do to get enough relevant comps.
3. To Get Rehab's After Repair Value Right Make Thoughtful Adjustments.
Naturally, you should be comparing apples to apples and oranges to oranges. If you are rehabbing townhouses in Hyattsville, a detached home across the street is still not a good comp. It's pretty basic stuff. However, now we have sorted our oranges from our apples, we need to zoom in the differences between green apples and red apples, large apples and small apples, sour apples, and sweet apples. You get my drift. From the property point of view, you need to adjust your price based on the following criteria:
• Size of the property
• Age of the property
• Style of the property (i.e., colonial, split level, rambler, etc.)
• Size and the orientation of the lot
• Whether it has a basement or not
• Whether it has a garage or not
• Condition of the property
There is no exact rule on how much to adjust for each of those variances. The more experience you have, the better you will become in sensing those amounts. However, even if you are not sure how these differences affect your property value, noticing and pondering them is a step in the right direction. I've recently worked with a novice borrower whose agent provided him with a long list of comps. All of them were of the same size and style. So far so good. However, all of them had large walkout basements except our subject property, yet the agent made no adjustments for that. You don't want to make a financial decision based on someone else's sloppy work. As Ronald Regan used to say when dealing with the Soviets:"Trust but verify."
4. Don't Base Your Rehab's After Repair Value on the Highest Sale in the Neighborhood.
All too often I see our borrowers base their rehab's after repair value on the highest sale in the neighborhood. I understand the temptation, but using the same logic why not to use the lowest sale? This is why anyone with real estate expertise averages their comps to arrive at the best estimate. If your deal only makes sense if you match or surpass the highest sale in the neighborhood, is it an investment or a gamble?
You might not have direct access to MLS, but you can learn how to ask your agent for the right information. You also can become adept in analyzing it intelligently. As a local private lender, we work side by side with you to help you increase your hard money rehab ROI. If want another set of eyes on rehab's potential ARV, let us know. Call us at 240.436.2340 or apply via a button below.