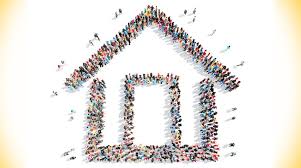 The efficient management of construction escrow is an integral part of a hard money loan transaction. The choice of your lender makes a huge difference in how smooth the process is. Many borrowers who are new to private financing tend to focus on what happens before a loan closes and ignore an integral part of hard money financing – loan servicing.
Of course, the emphasis on the origination part versus the servicing part is understandable. Chances are that the only collateral-based lender many borrowers have worked with in the past is the bank holding their primary residence's mortgage. The focus of its servicing is on collecting your monthly payments. You rarely hear from your bank unless you've missed your monthly mortgage payment.
Private lending is a totally different ballgame. Monthly payment collection is certainly a part of private loan servicing. However, its focus is on ensuring that the numbers the lender based its decision to fund your loan are ultimately there. Conventional lenders work with the numbers that are verifiable. For example, when you buy your primary residence your loan is based on your purchased price. That "number" must be supported by fair market value as determined by a licensed real estate appraiser. If you are paying more than the market value, the lender would ask you to bring the difference in cash. Alternatively, it might simply refuse to fund your transaction.
Private lenders base their loans on the after-repair value of your property. This value is determined by an appraiser who – based on the scope of work you provided to him – finds similar homes in your neighborhood. Those homes should be renovated to the same extent you're planning to
renovate yours.
The keyword here is … "planning." Unlike conventional lender's value that is here and now, the value that a private lender uses is currently a plan. In other words, it's your intent, your aspiration, and your fantasy. It depends entirely on your ability to execute that vision. If things go according to that plan, you will soon have a beautifully renovated property on your hands. If things really go south, a lender might find itself with a dilapidated home and a loan that greatly exceeds its value.
This is exactly why private lenders prefer to set money intended for the renovation budget in a construction escrow account. It gives them a mechanism to ensure that the renovation process is indeed taking place and in accordance with the scope of work agreed on with the borrower.
Both parties – the lender and the borrower – has their own responsibilities when it comes to managing the construction escrow account. A good private lender takes servicing of its loans seriously and dedicates resources to it. It has boots on the ground to check in on your progress quickly and releases the draws in a timely manner. It provides you with advice on how to resolve the challenges that might arise during the renovation process. It's fair, fast, and flexible and, as such, it adds tangible value to your transaction.
However, it takes two to tango. Borrowers also have their responsibilities in making the process efficient and fair to both parties. In our next blog, I want to delve into how to successfully work with a private lender after closing and borrower's three basic responsibilities in that arena.
New Funding Resources is a private lender that provides short-term financing to rehab investment properties. Whether you are investing in Laurel or Leesburg, or anywhere in between, we work hand-in-hand with you to ensure the success of your transaction.