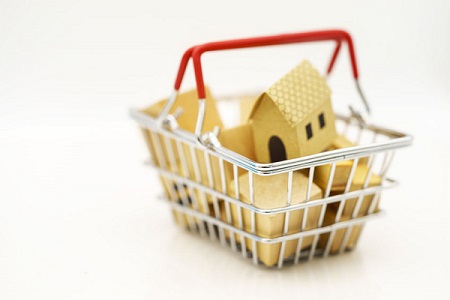 Let's not beat around the bush. The best source of real estate information is the Multiple Listing System (MLS). Fortunately for the licensed real estate agents and unfortunately for the real estate investors who are not licensed, only realtors have access to it. The good news is that today you have more information than ever floating around. It might be not as nuanced as MLS's, however, if used correctly, it can help you determine your rehab's after repair value without a realtor.
You might want to ask why you want to do all that work on your own, especially if your agent has better information. I am not asking you to ignore this information or, for this matter, your agent's advice. Agents have a fiduciary duty to their clients to keep their best interests ahead of those of any other parties, including themselves – and the majority of them do.
However, you aren't a consumer buying your first home. You're a real estate investor who is looking to book a profit within twelve months or less. Make a mistake, and it will cost you. This mistake won't affect your agent at all – since they've earned their commission at the time of your purchase. Just ten years ago, there would have been no way you would have been able to estimate the after repair value without a realtor, but today is different. You can fend for yourself. You can also trust, but verify.
Leverage the Internet.
We all know the sources. The first that come to mind are Redfin, Zillow, Trulia, and NerdWallet. None of them will provide you with a view as detailed as MLS's, but they are good places to start. However, don't' just plugin your property address to have them spit out its value. To determine your after repair value without a realtor, you need to think like an experienced agent yourself.
For example, you might notice that each of these sites assign a different market value to your property. Why? Because many different factors affect your rehab's after repair value. Each of those sites might interpret the impact of those factors differently. Looks at the comps they base their values on to understand where the discrepancies come from and how they affect your subject's price.
Get an Opinion from an Unbiased Party.
Another option is to find a real estate expert that is either entirely neutral or whose financial interests are aligned with you. The best example of such an expert is a hard money lender you are working with. To pre-qualify for a hard money loan, your rehab deal needs to make sense. A hard money lender uses the same logic as a rehabber: Will this deal generate enough profit? Both look at the projected profit to determine if the money they make is worth the risk, the effort and the time they put in the transaction. For example, if the borrower's profits are low, there is an increased risk that he or she would disengage and default on the loan. In other words, both would benefit from the success, and both might be negatively affected if the project fails.
Another example of an unbiased real estate expert is an appraiser. Obviously, you don't want to pay for a full-blown appraisal of each property you're interested in. However, if you send enough business to a particular appraiser, they might not mind to occasionally run comps for you.
Have Multiple Realtors Weigh In on Your Hard Money Rehab Deal.
I understand that this particular advice doesn't fit precisely into our rubric of determining after repair value without a realtor. However, our ultimate goal is not to get rid of agents but to eliminate bias and arrive at the most accurate prediction of your properties future value. Ask several agents to run a Comparative Market Analysis on a property you are interested in. While you can't sign a contract with multiple realtors, there is nothing that prevents you to collect information from multiple sources. If all of them are within the same price range, you can feel more assured that your rehab deal makes sense. If they are different, you might want to dig deeper.
New Funding Resources has been lending exclusively in Maryland, DC, and Virginia for over 12 years. We know this area inside out. We also have access to the local MLS system. If you have a potential rehab in Maryland, DC or Virginia and aren't sure whether it makes sense or not, call us at 240.436.2340. Our experienced underwriters will help you make the right decision.