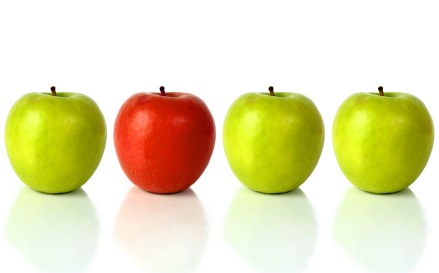 What are private money lenders and how are they different from banks and credit unions? Today, we examine the basics of private money rehab loans and how they can help you compete with cash buyers, lower your cost of funds and leverage your existing capital to take your business to the next level.
Private rehab loans are very different from traditional mortgage programs offered by banks and credit unions. When you purchase a home to live in, you're applying for mortgage products specifically designed for consumers. As such, they are strictly regulated. Lenders have strict rules and requirements when it comes to origination, underwriting, and servicing such loans. In addition, to free up the capital most lenders sell off the originated loans to larger institutions such as Fannie Mae or Freddie Mac. That means that those consumer loans need to comply with the underwriting criteria of those institutions as well. All these factors limit how bank view risk and what kind of loans they can offer to consumers.
Private Money Lenders Only Work With Real Estate Investors
Private money lenders don't work with consumers. They only work with real estate investors. Because of that, they don't have to comply with many consumer regulations. Private money lenders can structure their loans in a way that satisfies rehabbers' needs for fast and flexible financing. They also can price their rehab loans in a way that compensates them for the risk they take.
Private Money Lenders Offer Short-Term Loans
The terms offered by private money lenders are another major difference. While consumer loans offer fifteen- or thirty-year terms, rehab loans are short-term. For example, our loans range from six to eighteen months with most of them coming due in a year. If you are looking to buy a turn-key investment property and keep it as a rental, private rehab loans are not the right option.
What a private rehab loan offers better than any other product on the market is quick and easy financing to buy, rehab and sell dilapidated properties. Private money lenders develop their own underwriting rules. They also set their own pricing to compensate for the risk they take. These underwriting guidelines differ from private money lender to private money lender. However, all of them aim to evaluate deals based on their profitability and borrower's ability to effectively manage the rehab process.
Private Money Lenders Work Closely With Their Borrowers For the Duration of the Loan
Here is another difference between private money lenders and their traditional counterparts. Once a bank originates a consumer loan, there is little need for further communication with the borrower – unless the borrower fails to make a mortgage payment. In contrast, your work with a private money lender does not stop at closing. In fact, much of your rehab's success depends on how responsive, reliable and proactive your private money lender is. We've been originating rehab loans in Maryland, Washington DC and Virginia for over ten years. With boots on the ground and local market expertise, our loans are specifically created for investors doing business in our area.