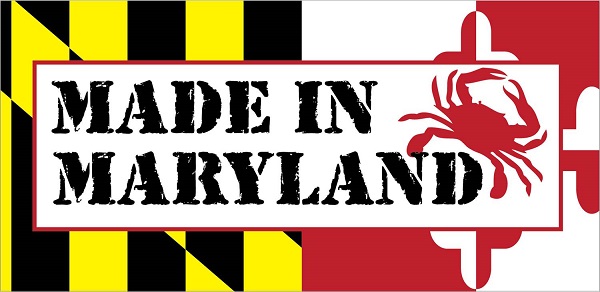 As a hard money lender, we are as local as we can be. We only lend in Maryland, Washington DC and Virginia. "Why not to expand?," you ask. There are several reasons. For starters, we believe that real estate investing is a local business. The further you stray from home, the less likely you are to understand risks. As a hard money lender in Maryland, we know the pros and cons of each neighborhood. We can effectively advise our borrowers on their potential rehab costs, construction permitting issues and how much time they might need to sell their rehab.
It's not a secret that our area is one of best places in the entire U.S. to be a rehabber. For example, in the second quarter of this year, Maryland posted the third highest home flipping rate in the nation. A 20748 zip code in Temple Hills, Maryland deserves a special mention. 28% of its real estate sales last quarter came from flips. This activity sounds great, but as a hard money lender in Maryland, I can also testify to one thing: flipping returns are also on the decline. This is another reason why we are staying local.
Competition is driving demand for distressed properties. It also makes finding deeply discounted homes more challenging than in the past. How do you combat that? With the speed with which you complete your rehab. The profits are still here, but what you cannot get in discounts, you must gain in efficiency. Your lender is a big part of this process. As a hard money lender in Maryland, we can get to your property fast – no matter if it's located in Towson, Upper Marlboro or Frederick. Having boots on the ground helps to speed up the appraisal and inspection process. The faster you get your money, the faster you can move on to the next phase of your rehab process.
Almost 60% of homes flipped in Maryland last quarter were purchased at foreclosure auctions or were REOs. As the pool of these properties declines (while competition intensifies), it makes it harder for rehabbers to rely on those channels. As a hard money lender in Maryland, we see our most successful borrowers moving to new areas to give them an additional edge. Here are some of the Maryland emerging markets where our borrowers made substantial profits in 2017.
Hard Money Lender in Maryland – Top Markets To Invest
Frederick. As bargain deals are harder and harder to find in Montgomery County, our experienced rehabbers are shifting their business to Frederick. The Frederick area offers real estate price stability similar to Montgomery County while also being more affordable. The median price of home sold in Frederick is $307,700 as compared to a $432,900 median price in Montgomery County. Frederick had a strong summer with the average single-family home sales price up 7% from last year. In addition, a healthy rental demand and favorable net operating income make it also a great area to build your long-term real estate portfolio.
Oxon Hill and Fort Washington. This area is experiencing a sort of Renaissance because of all the development in the National Harbor. This development has been fueling a steady price increase and active rehabber activity. As a hard money lender in Maryland, I've seen some amazing bargains picked up there this year – many from old-time residents who let their homes fall in disrepair. To get the best deal, try to identify such homeowners and make a direct offer to them. It's often a win-win situation that allows them to sell quickly and hassle-free.
Takoma Park. Here is a quick quiz for you. Is Takoma Park in Montgomery County or PG County? The correct answer is BOTH! Watch for bargains in PG county, especially those that are close to the Montgomery County border – such as Takoma Park. If you get to those homes before they are listed on the market, you can pick them up at the PG county prices and re-sell fully upgraded close to the Montgomery County price. I've seen several of our borrowers do it this year and know you can, too!
New Funding Resources is a local hard money lender in Maryland, Washington DC and Virginia. We work closely with our borrowers to ensure their continued success in the rehab business. We are fast, local and flexible in our underwriting.