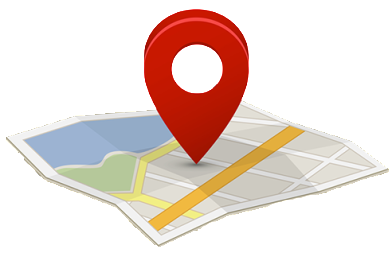 Recently we've been getting many phone calls from rehabbers looking for an alternative to their current private lender. Curiously, the reason for wanting to switch is almost always the same. These borrowers are tired of dealing with an out-of-state company and want to work with local hard money lenders.
All these phone calls prompted us to put together a list of the reasons why real estate investors are better served by local hard money lenders like us. Interestingly enough, some of those reasons are exactly the same with why we as a lender choose to work only with investors doing business in Maryland, DC or Virginia, but I am getting ahead of myself.
How Hard Money Lenders Work
On the surface, shopping for a loan to finance a real estate flip might appear the same as shopping for a loan to purchase a primary residence. After all, you base your decision on the terms of the loan, the fees and the rapport you built with the person on the other end of the phone line. You put a considerable amount of trust in this person's word and hope that the terms they've promised remain the same at the time of closing. Let me be clear of our thing: if you are looking at hard money lending this way, you are overlooking major factors that are guaranteed to negatively affect your profits down the line.
The differences start right at origination. Residential lenders aren't here to advise you whether your home purchase makes sense or whether you can afford it. In fact, consumer protection laws typically require them to approve a borrower to the maximum of the underwriting guidelines. We work completely differently.
Local Hard Money Lenders Can Help You Make the Right Decision
We specialize in evaluating whether your investment is likely to generate a sufficient profit to make it worth your while. No one can do it better than a local company. It's like have an experienced partner or a free consultant who is financially vested in the success of your venture. I feel confident that we understand the MD, DC and Virginia markets to help our borrowers minimize their risk and avoid costly mistakes.
On the other hand, we don't have this knowledge when it comes to investing in other states. I will never presume to advise you on what type of properties are the best to invest in Florida or Arizona or what areas to avoid. This is why we are only doing business in the DMV area. Funding a rehab loan is a close partnership that can last up to a year. We want to build relationships with those who live and work in our area and you should too.
Local Hard Money Lenders Can Help You Better Manage Your Rehab Project
The differences between residential lenders and hard money lenders don't stop at the closing table. Unless you are refinancing, you are unlikely to speak to that residential lender again. You might send your mortgage payments to them, but the chances are your loan will be sold and serviced by someone else. In contrast, one of the most important parts of working with a hard money lender begins at the closing table. I am talking about rehab itself.
Private lenders base their loans on the after-repair value of the property, not on its value at the time of purchase. For us, it means that it's essential that the borrower finishes the renovations agreed on. For the borrower, it means that all or a part of his or her rehab costs is typically set aside in a separate construction escrow account. The funds are dispersed only when the borrower completes specific renovation stages.
For the venture to be a success it's essential that both parties live up to their ends of the bargain. The borrower must ensure that the rehab progresses as agreed. In its turn, the hard money lender must disperse the funds promptly. Local hard money lenders are in an excellent position to do so fast. For instance, we typically schedule a draw inspection at our borrowers' earliest convenience. We also send the funds electronically right to the borrower account. The proximity to the property and the size of our company ensures smooth communication between departments. It's frequently not the case with larger out-of-state lenders saddled with levels of bureaucracy.
Local Hard Money Lenders Are Faster and More Responsive
So let's talk more about bureaucracy. Truth be told, local lenders tend to be on a smaller size. What it means is that they move faster, are more nimble and often provide unparalleled access to a decision maker. Each day you are waiting for a draw or a returned phone call or have a dispute with your lender about the quality of your rehab can potentially cost you thousands of dollars. It's literally eating into your profits. Time is money, especially in the rehab business. You need to work with local hard money lenders who communicate effectively and minimize delays.
Let me ask you one final question. Would you work with a real estate agent who is out of state? Why not? Even if they have access to the same listing database as your local real estate guy? I assume the answer is still "no." I would expect a local real estate agent to be able to impart more wisdom and give me a better advice. I also view rehabbing a home as a process, not a one-off transaction. A process requires a certain degree of partnership. Such a partnership is more easily achieved with someone who is local – even you don't meet them for a while.
Local Hard Money Lenders Are … Well… Local
Think about your hard money lender in the same way. Yes, they have to offer a fair deal, but they also need to be able to help you increase your profits in more ways than one. Call me old-fashioned but I like the idea of a face-to-face interaction. We have a beautiful office in Gaithersburg that borrowers can stop by. The majority are very comfortable doing business by phone, but the fact that we are physically accessible provides them with a comfort level that few out-of-state state companies can match.