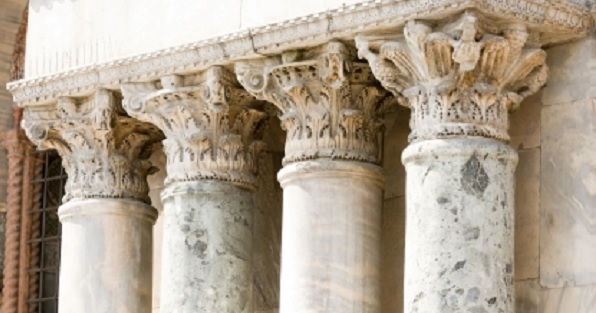 When buying an investment property using a hard money loan, you can't simply think about the worth of the home. You have to consider other factors that can drive up the total project cost and make or break your investment. Here are the four pillars of the cost of a rehab project.
The first pillar is the purchase price.
This is the actual amount you have offered to pay the seller, which may be different from the asking price. It is also important to remember that this may also not be the actual worth of the house. Purchase price is largely the result of negotiations between buyer and seller. The old saying remains: You make your money when you buy. This is the most important pillar, but there are three more.
The second pillar is estimated repairs.
This is a huge and often complicated math problem. Here is where planning and accounting become critical. Materials, labor, permits, etc. can have rehab prices spinning out of control. It goes without saying that having the right contractor can help you forgo a lot of the challenges associated with these costs. Refer to our previous blog for how to manage contractors and control your costs.
The third pillar is holding and transactional costs associated with your project.
Those include insurance, property taxes, real estate commissions, title and recording fees as well as costs associated with your hard money loan. They are a cost of doing business, but you need to know them in advance and plan accordingly.
The fourth pillar is time.
A lot of people don't think about this one when they are applying for a hard money loan. Time is closely associated with the third pillar (holding costs) and affects it directly. All the while you are working on your investment property, someone has to be paying its taxes, utilities and mowing its lawn. Until it is resold, that someone is you. Do you have enough reserves to carry your everyday property expenses during the six months of rehab? What if weather or the real estate market make that time frame longer? Keep in mind the time value of money. The faster you can fix and turn over the property, the higher your rate of return on the money you invest.
The bottom line is that to take a realistic look at the total cost of your project you need to know what these costs are. Some of these costs you can avoid, others you can't. When working on a rehab using a hard money loan, always plan for unexpected repairs and delays. Do your best to avoid them, but plan for them. As my mother used to tell me, measure twice, cut once.
New Funding Resources LLC is a top private lender in the DC area. Our private hard money loan programs are fast, flexible and designed to help you compete with all-cash investors. To finance your next rehab project, please apply online or call us at 240.436.2340.