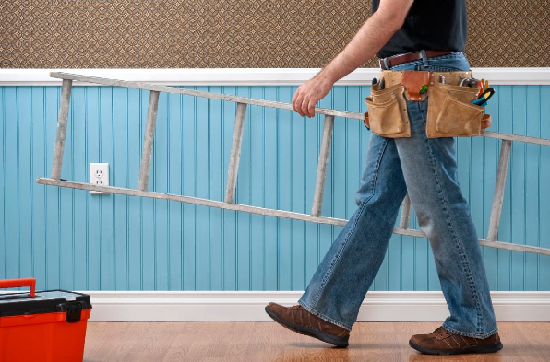 In the real estate rehab business you make your money when you buy. However, as a hard money lender, I cannot emphasize enough the importance of a well-planned and efficient renovation process. Your general contractor and crew can make you additional money or, at minimum, save you time and hassle. Alternatively, they can drain your profits and make your life a living hell. So how do you avoid being driven nuts managing them? For starters, try to avoid these six costly mistakes:
NOT GETTING MULTIPLE REHAB QUOTES
Unless you have a proven track of record working with a particular crew, putting your eggs in one basket can prove costly. Get quotes from at least three different contractors. Spend a day at the property meeting and interviewing them. There are several compelling reasons do it. First, you will have a better understanding of the going rate for your rehab. Second, you will get free advice from the experts that will help you avoid mistakes, save money and get more design ideas. Third, you will have a potential back up if the contractor of your choice flakes out and you need to find a replacement.
NOT HAVING A DETAILED SCOPE OF WORK
As hard money lender I can testify that not having a detailed description of your rehab is a path to misunderstandings and frustration. In contrast, a detailed scope of work is the foundation for a successful relationship with your contractor. You can find a sample of the scope of work on our website. My other recommendation is to take detailed notes of your conversations with contractors you've interviewed. Do not rely on your memory. Use your notes to expand and make our list more specific to your rehab.
NOT SEPARATING COSTS OF MATERIALS FROM COSTS OF LABOR
Contractors are notorious for giving vague quotes that are open to interpretation in the future – typically in their favor. Let's assume you have three quotes to redo the bathroom. One quote is for $3,000; the second quote is for $5,000 and the third is for $10,000. Which one is better? You tell me, because I have no idea what "redo the bathroom" means.
Let's try again. Let's say you are getting a quote that includes new tile, a new sink, a new toilet bowl, new overhead lighting and a new vanity in the bathroom. We are getting closer, but you still will not be able to effectively evaluate the quotes between different contractors. Sinks range in price and so do vanities, lighting, and tile.
The labor ranges in price, too. A contractor might be undercutting the competition by offering you the bottom of the line materials and charging a premium for his labor. One way to avoid the confusion is to ask for a quote based on labor only. This way you can effectively compare oranges to oranges and apples to apples. You would also be in creative control of what kind of materials to use.
NOT UNDERSTANDING THE PROS AND CONS OF YOUR CONTRACTOR
To make money flipping homes you need to be able to control your costs. Renovation costs are your largest expense, so you must manage them extremely well. However, in our experience as a hard money lender, it might not necessarily mean going with the cheapest option. Let me give you an example.
If one of your contractors is offering a price that is significantly below his competition, you need to understand (or at least guess) the reasons for it. Is it because the contractor is just starting out and might have challenges keeping his crew busy? Is it because he is a one-man show, jack of all trades and can keep his costs low? Or is there any other reason – such as poor quality of work – that might compel him to deeply discount? You've got to look for well-priced labor, but you should also be able to deal with the cons that might come with it. For example, if you found a "one-man show contractor", the chances are it will take him longer because he does not have a crew to assist him.
PAYING YOUR CONTRACTORS UPFRONT
If there is one piece of advice I can offer you as a hard money lender it is not pay for your contractor's labor upfront. Let's face it, folks have more sense of urgency when you dangle money in front of them. To make sure that the arrangement is fair to both parties, develop a detailed draw schedule that lists everything that the contractor needs to do before the next installment. To get started, visit our borrower's tools and resources page and download our draw schedule sample.
MACRO-MANAGING YOUR REHAB
It's a fallacy to believe that your project would require only occasional involvement. As a hard money lender, we rarely see our successful borrowers staying above the fray. If you want it done right and on time, prepare to invest time. Even if you are working with a reliable and trustworthy contractor, you will have to make numerous decisions that only the owner can make. If you've taken my advice and are paying for labor and materials separately, you will have to purchase these materials or tell your contractors exactly what to buy and where. You will have to make sure that the contractor is doing his job within the time frame you've agreed on. You will have to inspect the progress before you release the draws. You need to maintain detailed records, be available on weekends, to handle emergencies, … etc.
For more information on managing your rehab and contractors, visit our previous blogs.
New Funding Resources is one of the top local hard money lenders doing business exclusively in Maryland, Washington, DC and Virginia. In business for over 11 years, we work closely with the DC area rehabbers to help them make money and manage their risk.