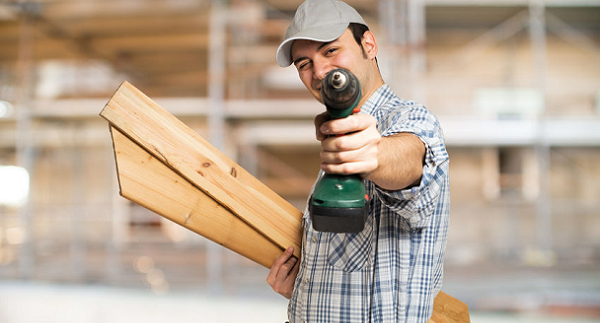 Before you start shopping for hard money loans in Maryland, DC or Virginia you need a plan on how to ensure a successful renovation of your investment property. Unless you work in construction yourself, chances are you will be hiring a contractor. This can be one of the most frustrating parts of the process if you don't know what you are doing. As hard money lenders we've seen perfectly great investment opportunities turn into a financial crisis because of borrower's inexperience in choosing and managing contractors. Here are a few tips for working with contractors successfully.
Understand construction regulations of the state your investment property is located in.
For example, Maryland, Virginia, and DC have different expectations on when it's necessary to obtain a construction permit. DC is very strict. There you would be better off getting a permit on any rehab job that involves more than painting walls or replacing carpets. That also means that you will likely need to hire a licensed contractor. A licensed general contractor will help you obtain those permits and ensure that all repairs are in compliance with DC regulations. Such contractors come at a premium.
In Maryland, you can rehab a typical fix-and-flip property without obtaining permits – unless of course, you are planning to move walls and add additional structures. That means that a typical rehab in Maryland takes less time than in Washington, DC. Perhaps even more importantly, it means that you don't have to hire a licensed general contractor. You can save money by finding a professional who specializes in painting or tile or something else but is also skilled to tackle other areas of your rehab project.
Do your homework on contractors.
Don't just talk to one or two people. Talk to several contractors, asking for references and testimonials of their work. Take time to do your homework and discover who has a great reputation and who should be left off your list. Make sure that they have experience and resources to do your job. If your potential candidate works by himself, ask him how fast he can complete your job and make sure his time frame is realistic. Ask to see his current projects. Don't be bashful. Your investment property is far too important to take risks with someone who's incompetent or got himself over his head.
Make sure you have a thorough contract.
The contract should contain a lot of detail including exactly what needs to be done, schedules, deadlines, amounts to be paid and penalties for deadlines not being met. The more specific the contract, the more recourse you will have if something goes wrong. You can start getting organized by visiting our Tools and Resources page and printing our Rehab Estimate Form. Let us know if you want another set of eyes to review the estimates and work on the areas of concern.
Be careful in how you pay your contractor.
As hard money lenders, we cannot emphasize it enough. The sad reality is that if you pay them up front, you may not see them again for a very long time. In the meantime, you will be left holding the bag: paying interest on your hard money loan, incurring more in property insurance, taxes and running an increased risk of theft and vandalism.
If the contractor is asking for a large amount up front, it may be a sign that they lack the credit to purchase equipment or supplies. This could indicate credit problems or a lack of experience dealing with retailers and equipment suppliers. In that case, you may want to seek someone with more experience and a lot more flexibility in their ability to purchase goods. Every dollar spent should be accounted for and any overages should be returned to you. Beware of contractors who immediately spend every dollar you give them, but can't show where the dollars went.
Be patient but vigilant.
There will inevitably be delays in the schedule. Unfortunately, buying an investment property is not an exact science. Bureaucracy, weather, holidays and emergencies, can cause delays, additional funding, timing windows being missed, etc. It's enough to frustrate the most patient of saints. Understand that this is par for the course. But also understand that you must take an active approach in this whole process. In many cases, hard money lenders will keep some of your construction costs in a special account. They will not release the funds until a particular stage of your rehab is completed. So stay on top of your contractor at all times. Monitor everything they do. They may appear annoyed and even seem to avoid your calls, but this is your money and your investment. They work for you.
Rehabbing properties in Maryland, DC and Virginia can be rewarding both financially and emotionally. However, you have to take an active part in the process. This means picking the right contractor and making sure they get the job done right and on time. As hard money lenders, we are more than happy to share our insight on how to make your next flip a success.