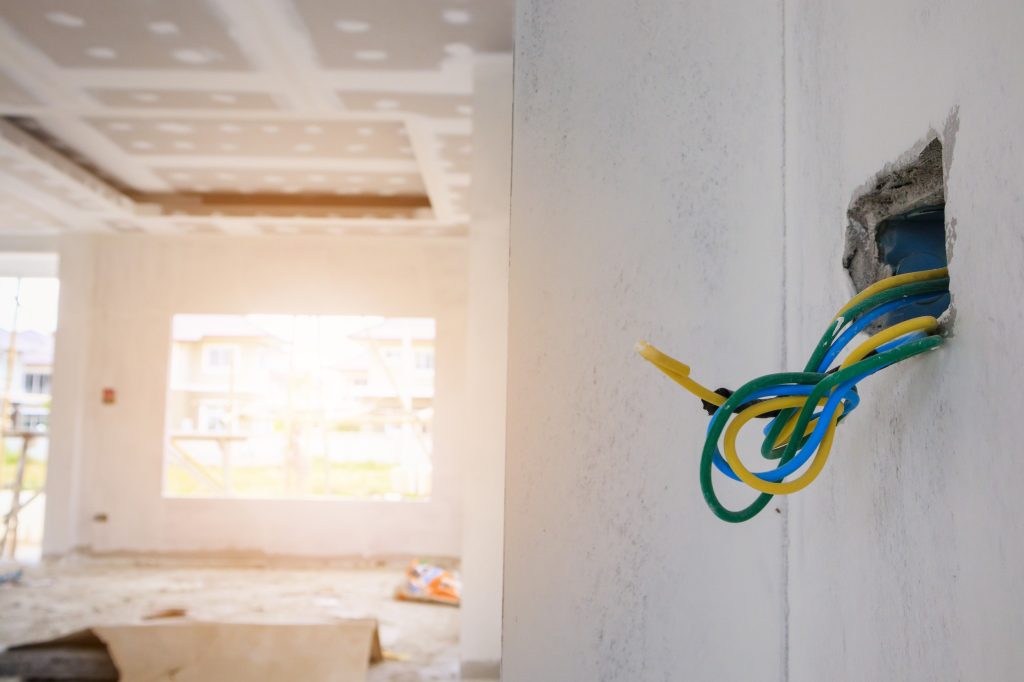 When we start talking to potential real estate investors about their pending transactions, almost all plan to repay their loans within six months or less. The newbies are the most ambitious. Their timelines shrink to three months because they intend to swoop into the property with "the trusted" crew they've never used before, do their thing, and sell in five days on that inventory-starved real estate market of ours. Or something like that.
Unfortunately, the home renovation process is more complex than it looks on HGTV. The difference between someone with ample construction experience and those just starting out is that experienced folks know not to count on the best-case scenario. They understand that the construction delays will happen. Your goal as a real estate investor is to anticipate those delays, to be ready for them, and to minimize their impact on your overall transaction.
So, let's talk about the primary reasons for delays in home renovations and how to manage them effectively.
Unforeseen Structural Issues
One of the most significant causes of renovation delays are unexpected structural problems, such as water damage, rot, or termite infestations. These issues often require additional time and resources to address. The key is for your contractor to catch those issues as early as possible and, preferably, before you buy the property. This way, you can budget the adequate amount for the renovation and negotiate the price down. Also, remember to carefully inspect the well and septic, ensuring they are in working order and allow for any increase in bedrooms you might be planning for.
Delays with Permits
Obtaining the necessary permits and approvals from local authorities can be a time-consuming process. If you need to get permits, I assume you will be acting as your own general contractor. As such, you will need to kick off the process and get your permit first because your electrician and plumber will need to reference that general permit number to apply for theirs.
Your local permitting office might assure you that the process is fast and easy, but here is a twist. In many jurisdictions, you must be a verified owner of the property before you can apply for that permit. That means that your title paperwork must percolate all the way through the state courts for your name to appear as the official owner of the property in the land records. And that, my friends, might take precious time. One of our super-organized borrowers based in Washington, DC, has been recently delayed by almost three months waiting for her name to appear in the DC land records.
Delays Due to Stop Orders
Since we've covered the delays due to obtaining permits, it will be only fair to mention the delays due to NOT getting them. At New Funding Resources, we leave it up to you to determine whether you need permits. If you feel that your renovations are of a cosmetic nature and do not require them, all power to you. You've just eliminated a significant time and money pit. However, on occasion, our borrowers do get a stop order. A stop order in construction refers to an official directive issued by a regulatory authority or government agency to halt construction activities. These orders are typically issued due to safety concerns, violations of regulations or permits, or other issues that may pose a risk to the environment or public health and safety.
To get a stop order during the renovation is a big blow. It means not only a major delay but also that some of the work completed will need to be redone again. For example, the inspector might ask you to remove drywall or kitchen cabinets to inspect the plumbing and electrical wiring behind them.
To avoid getting a stop order, make sure you've made the right decision on whether to obtain permits or not from the get-go. Consult several independent parties, including your contractor and, yes, your private lender. At New Funding Resources, we've funded hundreds of transactions, both requiring permits and not, and can advise you on what you can get away with. Also, it is a good idea to call the permitting office and anonymously discuss your upcoming project.
Delays Caused by Material Availability
Everyone in the renovation business since 2020 remembers the Covid material delays and shortages. They were epic. We had to wait eight months for a sliding door replacement at one of our properties. A borrower of ours waited six months for the new windows to arrive.
The frustrating part about material availability is that it's entirely out of your control. The only way you can mitigate the situation is to make sure that your crew has something else to work on while waiting for the materials to arrive. Yes, your cabinets might be delayed, but instead of installing them, your construction team can concentrate on finishing that basement or work on the bathrooms upstairs.
Broken and damaged materials
The materials can be delayed. They can also arrive damaged. The best practice is to inspect each order as soon as it arrives. This way, the issue can be discovered and mitigated immediately.
However, I am the first to admit that inspecting every box presents an operational challenge. We have recently redone the kitchen in our home. Though our designer did recommend inspecting the cabinets right after their arrival, how do you inspect thirty six large boxes? They could hardly fit into our garage as is. I could not imagine how we can open each box and pull the cabinets out. So they sat there until the crew was ready to install them. And so did the new stove and the new cooktop.
There were several issues that we could have nipped in the butt earlier. The new bathroom doors sat at our local Home Depot for at least a month before we picked them up. Once our crew removed the packaging, it turned out the doors had glass panels. The bathroom doors with glass panels! You are getting the problem, right?
To make the story short, we had to re-oder the doors twice for the Home Depot to get it right. Though it has not caused any delays in our project, we had two bathrooms rendered unusable since the original doors have been removed. It is a bit inconvenient when you have eight people working in the house with no place to relieve themselves. That situation could have been avoided if we checked on the doors earlier.
Contractor Delays
A reliable crew is the foundation of the renovation's success. A good contractor communicates clearly and is accurate in his estimates. His team is punctual. It's also well-staffed to handle large jobs quickly and efficiently. In case of material delays, it's flexible to shift its attention to other parts of the project. It works well with other subcontractors and can recommend its own plumber, electrician, or carpenter. Sounds like a dream, right?
In reality, even the best crews can experience issues. First of all, they might be booked far in advance. If your project is delayed due to the product's unavailability, they might have commitments to other clients they need to honor. They might experience labor shortages, equipment breakdowns, or personal issues. After all, we are all human.
The best way to mitigate the crew issues is to have alternative crews. If your plumber flakes out, have another plumber or two you can call on. If it's clear that your general contractor needs more people to handle a job, see if you can bring more guys on your own. The bottom line is do not put all your eggs in one contractor basket.
To minimize delays during a home renovation, you need thorough planning, a reliable crew, viable alternatives to this crew, flexibility, funds, and good luck. Aside from good luck, which bestows itself indiscriminately, these components are gained through experience. However, regardless of whether you are a grizzled real estate investor or a relative newbie, it's essential to work closely with your contractor, have a clear and detailed project plan, anticipate potential issues, and have contingency plans in place. Communication and proactive problem-solving are key to keeping your renovation project on track and avoiding renovation delays.