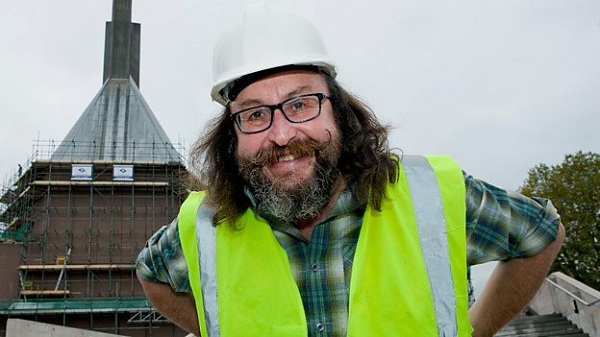 I cannot overemphasize the importance of finding the right contractor. A reliable contractor can significantly improve your return on investment. In contrast, an incompetent contractor can flush your profits down the drain. If you are a first-time investor, finding a reliable contractor should be your priority.
This article is a part of our series on building a successful real estate team. To learn more about other key players on your team, please visit our previous blogs (Part 1: Financial Advisor and CPA ; Part 2: Attorney ; Part 3: Home Inspector and Insurance Agent).
The truth of the matter is there is no simple answer to what makes a good contractor. If you are an investor looking to maximize your profits, a good contractor probably means a combination of things. At a minimum, they need to know what they are doing. They also need to be fast and they need to be fairly priced. If you're lucky enough to have found such a person, cultivate your relationship with him. On the other hand, do yourself a favor and keep your eyes open for alternatives. Good contractors will invariably get more customers and start charging higher prices. That means that for an investor operating on narrow margins they might no longer be the right fit.
Take a lead on clear communication.
A lot of success working with a contractor is going to come from your ability to communicate exactly what you want. From the outset, you want to make sure you set a tone that is professional. This person is not your friend. I am not saying don't be 'Friendly," I am saying that they are not your friend. They are hired to do a job, and just like you they expect to reach a certain level of return on investment.
Put everything in writing.
With that in mind, make sure that everything you agree upon with your contractor is put down in writing. Don't believe the hype about verbal contracts. Avoid any potential misunderstanding, however innocent, by committing as much to paper as you can. An example of something that you should get in writing is, "Who is responsible for clean-up and disposal of trash?" Another might be, "What is to be done with spare materials?" I have seen more than once where a contractor takes possession of an "extra" stack of plywood that wasn't needed for the current job. That wood came out of your pocket, are you good with giving away extras? Hard money lenders like us are experienced in making sure that each cost item is discussed beforehand. Visit the Tools and Resources section of our website and download our Rehab Cost Estimate Form to get started.
Get involved.
In the end, you are responsible for all the decisions being made. So don't just delegate – especially if this is your first time working with a particular contractor. For example, it would be a good idea to take part in the ordering process. It would also be a good idea for you to double check measurements, estimates, and other math that the contractor is using to buy material and pay for labor. All of this gets factored into the amount of your investment loan. Hard money lenders will tell you that overage can really take a bite out of your profits.
You depend on your contractors for a lot, but don't be afraid to cut some of your expense and risk by doing the shopping yourself. Call me frugal, but unless the contractor is very connected and is willing to use those connections to get you the best deals on materials, you can find those deals and make those negotiations yourself. Again this goes back to the questions of how much you want to be involved in the process. So if this is your first foray into real estate investing, get as involved as possible and learn every step of the process. You need to know what you are doing if you want to be a success.
As the top hard money lender in Maryland, we do our best to educate our clients as to how to maximize their return on real estate investment. For more information on working and managing with contractors, visit our previous blog or call us at 240.436.2340.