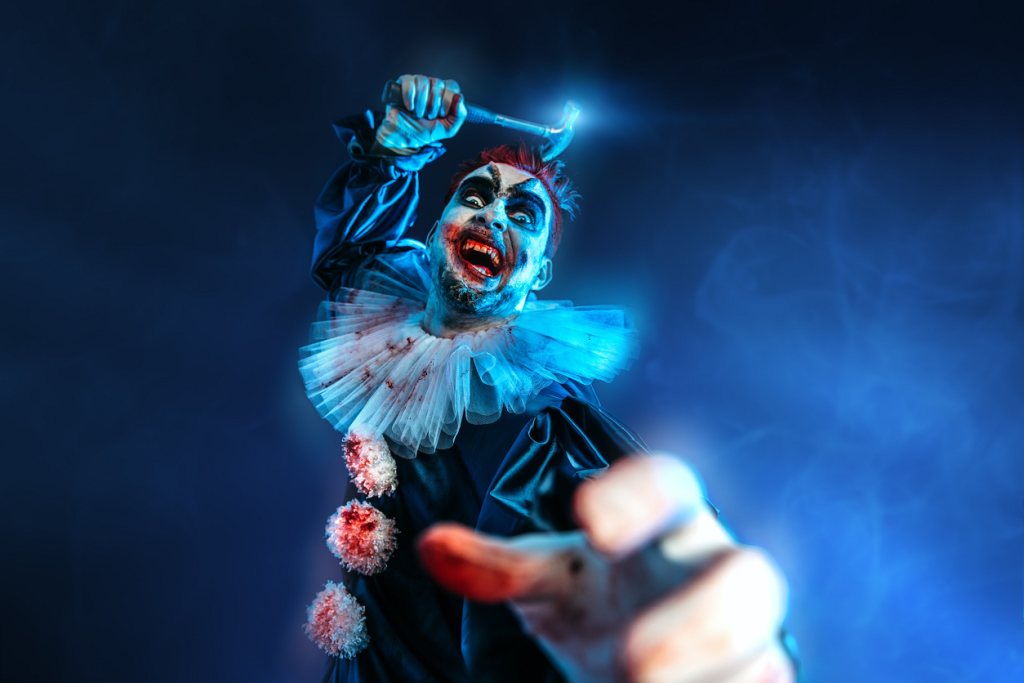 Let's talk about a hard money loan requirement that typically gets little attention – property insurance. Because the appropriate insurance is an essential condition to a private loan closing, the process of obtaining that first coverage is relatively smooth. Once we guide our borrowers through what kind of insurance they need as real estate investors, they quickly and easily purchase an appropriate policy. However, it's when that initial coverage expires, the issues often start. Not that our borrowers refuse to extend their policy, not quite. Instead, they display a dogged determination not to face that issue until the last possible moment.
To a certain extent, I get it. In their minds, property insurance looks like another renovation expense that – if everything goes smoothly – will add little value to the project. But that is the case with any type of insurance, isn't it? If you purchased a life insurance policy, but could not manage to die during its term, technically you waisted years of premiums. If you purchased car insurance but were lucky to avoid any fender bender, was it the right decision to purchase such insurance? Despite the cost, the answer is a resounding "Yes"! Here is why.
The Oxford dictionary defines insurance as "a thing providing protection against a possible eventuality." In other words, proper insurance helps manage risk. In real estate, property insurance helps offset the costs incurred in case of fire, water pipe break, vandalism, or a number of other man-made and natural disasters. Now let's talk about who requires such insurance, whether you can get by without it, the type of insurance you would need as a real estate investor, and how a real estate investor like you can manage insurance costs.
Who requires proper insurance while your private loan is outstanding and why?
The single party requiring insurance on your investment property is your private lender. The lender requires insurance because its loan is secured against it. Private lenders are asset-based lenders meaning that the most important part of their underwriting decision is not your creditworthiness and not your ability to make payments for 30 years. The most important part of their underwriting decisions is that you are willing to pledge a property that has inherent value and that value is likely to grow as you complete different stages of renovations. Simply, put a lender want to protect its asset (your property) from anything bad that can happen to it.
Can you purchase a distressed property without having to pay for its insurance?
Absolutely. If you are a cash buyer and your property has no liens against it, it is your choice whether to ensure it or not. American Family Insurance is clear that "if you own your home and have no mortgage, no, you don't legally need to have … insurance. But if you have a mortgage, your lender likely requires that you have home insurance as part of the loan agreement." No need for a lender, no need for insurance (if you are so inclined).
What type of insurance do private lenders require?
When you deal with a private lender, the typical insurance you might have on your primary residence or your rental property would not do. If you are a rehabber renovating a distressed property you most likely need a policy that is called Builder's Risk.
What is Builder's Risk Insurance Policy?
A builder's risk insurance policy is a type of property insurance that provides coverage for property owners and builders during construction or renovation projects. The policy is typically purchased by the property owner or builder before borrowing the funds from a private lender and covers the property during the course of construction until it is completed. It usually includes coverage for the structure itself, materials, equipment, and tools used in construction, as well as temporary structures such as scaffolding.
The coverage provided by a builder's risk insurance policy varies depending on the specific policy and the needs of the project. It can cover a range of risks, including fire, wind damage, theft, and vandalism, among others. The cost of a builder's risk insurance policy is typically based on several factors, including the value of the property being constructed or renovated, the length of the project, the location of the property, and the type of construction materials and methods used.
If the policy expires without the renovations fully completed, you are required to extend that policy until your rehab is fully finished. If your renovation is complete but you still own a property (with your hard money lender's lien on it), you can switch to an insurance policy called "vacant."
What is a vacant insurance policy?
A vacant insurance policy is a type of insurance that provides coverage for properties that are unoccupied or vacant for an extended period of time. These properties can include homes, commercial buildings, or industrial sites that are not being used for their intended purpose or are awaiting sale, renovation, or occupancy.
Vacant properties can be vulnerable to a variety of risks, including vandalism, theft, and damage from natural disasters such as fires or floods. A vacant insurance policy can help protect against these risks by providing coverage for property damage, liability claims, and other losses.
Why can't you get just any type of home insurance and call it a day?
The reason that you cannot get just any type of insurance is that if your property is ensured by the wrong type of insurance, an insurance company would simply refuse to pay if something happens to your property. You need to get the right type of product for your contract with the insurance company to be valid. For example, if you obtain vacant insurance by somehow concealing the parts of the house that are still under renovation, any potential claim is likely to be invalidated. If you have vacant insurance for a rental property with a tenant, and your tenant inadvertently causes a fire, your claim will most likely be invalidated as well.
Who benefits from your investment property being insured?
There are two clear beneficiaries. One is your lender whose collateral is now insured against many disasters that might befall it. We have discussed it in detail at the beginning of this article. But another beneficiary that might be especially near and dear to your heart is, of course, you, the property owner.
Yes, legally, if you own a property free and clear, you don't have to insure it. By not insuring it, you are the sole bearer of the risk and you are flagrantly displaying your irrational high-risk tolerance to the entire world. A private lender, effectively, forces you to do a rational thing: to pay a relatively small sum of money to protect one of your largest assets.
Let me illustrate the power of the right insurance policy obtained with the right insurance company. We have recently worked with a borrower who ran into a conflict with his contractor. The work was not being done on time, the quality was poor, and the contractor started to get an attitude. Though the project was almost 70% complete, our borrower was losing patience and desperately needed to bring it over the finish line. He did what every reasonable client would do in such a situation – fired that contractor. In such situations, the majority of incompetent contractors would just pick their tools and disappear. Not this one. This one was feisty. This one was not going to quietly walk into the sunset.
When our borrower was not in the property, the contractor kinda got crazy with the hammer. He put substantial holes into the newly painted walls, cabinets, and appliances. He spilled the paints around and took the remaining materials. Our borrower was met with a complete mess but what softened the initial blow was that he had solid builder's risk insurance. The payment was swift and more than fair and our borrower was able to finish the rest of the job relatively quickly (though he did install a digital security system to deter the hammer-wielding contractor from entering the home ever again)
How to control your costs while renewing your Builder's Risk or Vacant Insurance.
We are getting my favorite pet peeve: chasing our borrowers to renew their insurance or switch to another type. Here are my heart-felt recommendations on how to reduce hassle, avoid stress and pay less money.
Give Yourself Time to Shop for the Best Policy
If you think you can get a better deal on your Builder's risk insurance, start shopping in advance. We typically send a reminder that your insurance expires at least three weeks in advance. It should give you plenty of time to ask for recommendations and make inquiries.
If You Plan to Stay With the Same Policy, Still Allow Time
If you can renew with your existing insurance company, bear in mind that the process is not as easy as you might imagine. The insurance company might ask for detailed pictures of the inside and outside of your property. They might ask questions about your renovation pace or the lack of progress. They might ask to see a plan of what you would be accomplishing in the next three to months. To make a long story short, do yourself a favor and budget at least one week to renew an existing policy.
Don't Waste Money by Allowing the Insurance to Lapse
Many borrowers believe it's not a big deal to miss an insurance expiration deadline. One or two uninsured days might seem like fair risk until they discover how much insurance companies frown on expired or lapsed policies. If your insurance lapsed, it is possible for an insurance company to deny you a policy or to substantially increase your premium.
What Happens if a Borrower Refuses or is Unable to Obtain Proper Insurance?
If your project is financed by a private lender and you no longer have proper insurance coverage, you are in breach of contract with your lender. That gives the lender the right to call the loan due and, if you are unable to pay it in full, charge you the default interest rate and ultimately start the foreclosure process. Obviously, this is the worst-case scenario both parties would like to avoid.
Most likely, If the borrower does not maintain insurance coverage, the lender may purchase a policy on their behalf, which can be more expensive and offer less coverage than the original policy. If you have money in the construction escrow, the lender will most likely tap into them to pay for the coverage.
As you can imagine, dealing with lapsed insurance policies can be quite a hassle for the lender. It wastes time and ultimately it damages the relationship that lender has with their borrowers. At New Funding Resources, we sent numerous reminders reminding our borrowers of the day their insurance expires and urging action. Some insurance companies are also pretty proactive in their outreach. So please heed their advice, do the right thing, and keep your Builder's and Vacant insurance up-to-date. It's your responsibility and it's good for you!