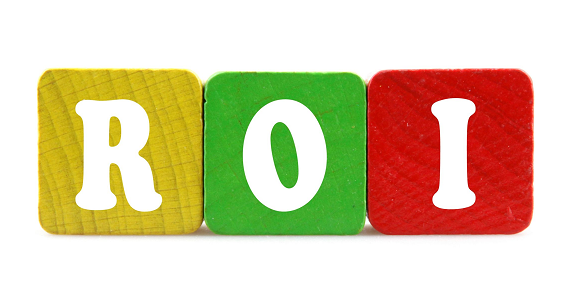 The key to a successful rehab is to control your costs. That doesn't mean, however, that you should use the cheapest materials. The trick is to think wisely and choose when to spend your rehab money and when to go with a budget option. As a hard money lender, I can testify that in our business it's all about ROI. The goal is to create the most upscale look-and-feel for your property while keeping your costs down. Our most successful clients do so by concentrating their rehab money in strategic areas, using the right materials to get the most bang for the buck and by simply displaying good taste. Let's unpack each of these recommendations.
Increase Your ROI by Spending Your Rehab Money in the Right Places.
A modern-looking kitchen is a must for any rehab. Since it's likely to be the first thing your potential buyers will see, spend a good chunk of your rehab money and energy there. If you have an enclosed kitchen, consider opening it up. Make it look as expansive as possible by choosing white cabinets and lighter color schemes for the walls. Stainless steel appliances – previously reserved for only upscale rehabs – are now universally expected in newly remodeled homes in the DC area. Be prepared to budget for them.
Bathrooms are equally important and can make even an old and plain property feel upscale. Use larger and lighter tiles in a straight pattern to visually expand the space. Install vessel sinks to add a modern flair. Consider using larger shower heads or even shower panels for an additional way to wow your buyers.
Identify the Areas Where Cosmetic Touchups Might Suffice.
On the other hand, here are some areas you might want to allocate as little of your budget as possible.
As a hard money lender, I can testify that swimming pools notoriously offer little or no ROI. The pools that come with distressed properties are often in a desperate state. They are expensive to repair and equally expensive to remove. As a hard money lender, my best advice is to avoid purchasing rehab properties with an inground pool. However, if it's not possible and your property has a pool, consider the most economical option to make it operational or – as several of our hard money borrowers chose to do – sell it strictly as-is.
Similarly, limit your landscaping budget to clearing out the debris, lawn maintenance and basic trimming of trees and bushes if they need it. Not everyone is into gardening nowadays: save yourself time and money by giving your buyers a blank canvas to do what they want.
Deciding what to do with basements is a bit more complicated. A finished basement is bound to increase the value of your property. However, it also makes your rehab more expensive and time-consuming. When you work with a hard money lender, you cannot afford to dillydally. Look at the comps carefully to determine the ROI of a fully finished basement. In some cases, the money you spent on finishing it might increase your sales price just enough to cover its costs, but not to make a profit. In such a case, is it worth your time? A good compromise might be to just clean it up and give it a fresh coat of paint.
For the remaining strategies to increase your rehab ROI, read the next installment of our blog. Also, don't forget to use our hard money loan calculator to determine the expenses and profits associated with your rehab.
New Funding Resources is a hard money lender that helps real estate investors buy and rehab homes in Maryland, DC, and Virginia. Call us today at 240.436.2340 or fill out the application by clicking the button below.