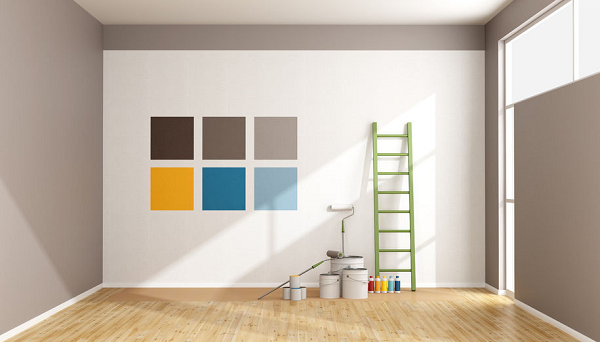 This article is a continuation of our series on increasing your hard money rehab ROI. In the previous installment, we've discussed ways to strategically allocate your hard money rehab dollars to the areas that have the most impact on your sales price. Today, we will be tackling additional strategies. As a local hard money lender, I've seen many of our experienced borrowers make their rehabs look more expensive than they actually are by getting the right materials and playing with modern design trends. Here are three best tricks of the trade to give you the bang for your rehab buck.
Make Your DC-Area Rehab Look Modern
When it comes to home design, let's be frank: the DC area is not at the forefront of the latest fashion. Historically, we tend to be more conservative and favor traditional designs and muted tones. But things are changing – and rapidly. The shift towards more contemporary clean-cut design first started to emerge in gentrifying DC neighborhoods. This is where you'll see exposed beams, brick walls, white minimalist kitchens and funky chandeliers. For a while, the modern design was contained there. If you were rehabbing properties in DC you would definitely choose a more modern approach than if you were doing your rehabs in Maryland. Not anymore.
In the last couple of years, there has been a definite shift towards a more contemporary look regardless of the location. Smart rehabbers in Maryland and Virginia are now leveraging this shift to set their properties apart and fetch the best price. The good news is that if you know how to shop, those contemporary fixtures don't have to cost you an arm and a leg. In fact, many of them look way more expensive than they really are – making your renovated property look more upscale as well.
Know How and Where To Shop For Your DC-Area Rehab
To find those awesome looking fixtures, you need to expand your shopping habits beyond Home Depot. Ikea has a great selection of modern-looking good quality cabinets and a great choice of lighting fixtures. For example, their prices on track lights simply cannot be beaten. Just check out this modern beauty for $19.99. This great-looking ceiling light used to be a favorite in many upscale DC renovations, but for a price of $24.99 there is no reason why it shouldn't be bringing a professionally-staged flair to your rehab property too. One thing to keep in mind while shopping online in Ikea is that they do charge for shipping. It might take over a week for your items to arrive, so plan accordingly. They don't offer free returns either, so you need to read the item's description carefully.
Talking about fast shipping and free returns, no one beats Amazon in this department. They also offer a selection of modern looking faucets, sinks and lighting fixtures to make your head spin. This faucet is guaranteed to cheer up the most basic sink and the price of $19.99 makes it is as affordable as any plain-looking standard faucet from your local hardware store.
If you are looking to expand your shopping territory even further, you can hunt for bargains on Wayfair and Overstock. These sites stock excellent quality fixtures and tile, often at the bargain prices.
Don't Shy Away From Bright Colors
To make old stuff look new again don't be afraid to use pops of color to brighten up things. My favorite trick is salvaging old front doors by painting them bright red, royal blue or deep purple. You won't believe how cool they look and how much they add to your property's curb appeal.
Let's admit it – being in the hard money rehab business you need to develop an eye for design. It will help you find ways to keep your costs down and sell your property fast. Rehabbing homes in the DC area is a competitive business. You need to stay ahead of the curve to maintain your desired ROI.
New Funding Resources is a private mortgage lender that offers hard money rehab loans in Washington DC, Maryland and Virginia. In business for over ten years, we work closely with our borrowers to help them acquire and rehab old and distressed properties. If you have a specific scenario to discuss, please call us at 240.436.2340 or fill out our application by clicking on the button below.