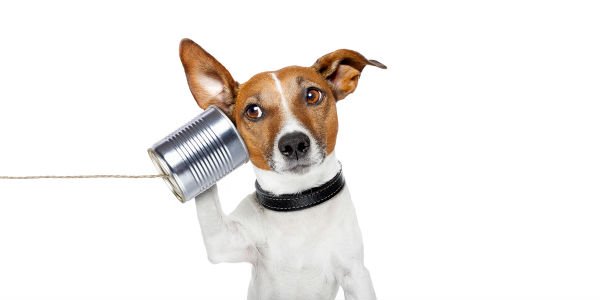 In our previous blog, we've learned about the intricacies of private money loan serving and why private lenders consider it a good practice to establish a construction escrow account. Clear communication between a borrower and a private lender is essential for a smooth servicing of your loan and uninterrupted flow of your renovation funds. Here are three important things that you can do to ensure the success of your private loan after closing.
Stick to the proposed scope of work
The scope of work that you've submitted is used to determine the future value of your property. If your scope of work included finishing the basement, that future value was determined by looking at the properties in your neighborhood that have finished basements. If it's customary in your neighborhood to have kitchens with all the latest bells and whistles, and you've included all those bells and whistles in your original scope of work, you cannot switch from marble to Formica without impacting the future price or marketability of your property. If you unilaterally limit the scope of your renovation, it might lower your expected ARV making your lender uncomfortable releasing the renovation budget according to the initial schedule.
The same logic applies to going overboard with improvements and exceeding the original renovation budget. If your initial scope of work included only repainting a bathroom but later on you've decided to replace the tile, the bath, and the vanities, there might be simply not enough money in the construction escrow to compensate you for that. Remember, the construction escrow is not a bottomless well of funds. It contains a finite amount of money committed to various renovation items.
Some minor adjustments to the scope of work are unavoidable. Trust me, we are not here to nitpick. Our servicing is focused on the steady increase of the value of the property throughout the renovation process – until it hits the value we used to base your loan amount at closing. If you need to make changes to your scope of work, please talk to us prior to making those changes. Together, we can figure out how to make them without exposing each side to the unnecessary risk.
Remember to maintain your property insurance
Your private loan is collateral-based. What that means is that you pledge your property to the lender in case of non-repayment of the loan. Anything that jeopardizes that property – whether it's flood, fire, or vandalism – creates additional risk to the lender. This is why mortgage lenders – both private and conventional – require homeowners to purchase an appropriate level of insurance. The first six months of insurance are typically paid at the closing. However, it's the borrower's responsibility to maintain the same level of insurance throughout the term of the loan. We verify whether a property is insured or not as a part of our servicing and will contact you if there are issues. We know things fall through the crack on occasion, so if you discover that you're no longer insured, please make that phone call to your insurance agent to re-instate your policy as soon as possible. If the insurance lapsed and the borrower remains unresponsive, we will arbitrarily insure the property with the carrier of our choice.
Your property taxes are due every six months
Mark Twain famously quipped that death and taxes are the only two certainties in life. Unlike with your primary residence, where taxes might be a part of your monthly payment to your mortgage company, we don't escrow your taxes. It is your responsibility to pay them on time. It's likely that some months have been pre-paid at closing but keep your eyes open for additional taxes-due notification.
We know than rehabbing a property might feel like a barrage of responsibilities and payments due. If you've done your planning right, most of those expenses are already a part of your budget. Make sure that you don't accrue additional costs by not paying them on time. And make sure that you do your part by keeping the communication channels with your lender open.
New Funding Resources is a premier private lender in the Washington, DC area. Our reputation for personal service and local expertise has made us the highest and most reviewed private lender in Maryland. To experience the difference and propel your real estate investing business forward, call us today at 240-436-2340.