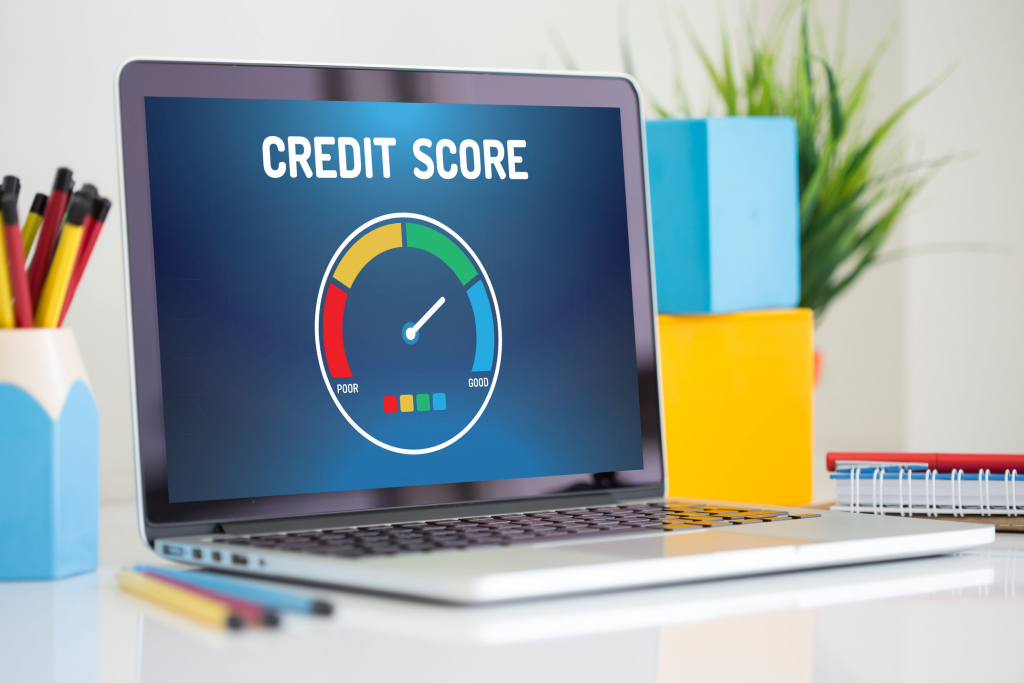 If you are a real estate investor looking to finance your next property using a hard money loan, you are likely to have some questions. You probably know that hard money lenders work differently from traditional lenders in many key areas. But how do they look at credit? Can you qualify for a hard money loan if you've had some lates in the past? Alternatively, would your application be considered more favorably if you have a high credit score?
A credit check is required by many lenders.
The majority of hard money lenders do check credit because they want to understand whether you have a history of paying your obligations on time or not. Borrowers with a successful track record of managing their debt in the past, are more likely to do so in the future. Serious offenses such as IRS liens, recent bankruptcies, and current lates on existing mortgages could be a kiss-of-death. When it comes to the rest of your credit history, much depends on each lender's unique underwriting criteria and their overall risk tolerance. The main difference between private lenders when it comes to credit history is whether they require a minimum credit score to pre-approve you for a loan. Many lenders choose to have a minimum credit score because they prefer to avoid lending to certain types of borrowers and want to make it easier for their underwriters to identify them.
Can I get a hard money loan with bad credit?
Certain hard money lenders are more amenable to working with borrowers with poor credit. Some of them look beyond credit scores and make their underwriting decisions based on the overall strength of a borrower. They might factor in your track record as a real estate investor and how much of your own money you are willing to invest in a transaction. In other words, if you have dings on your credit, you might be able to compensate for them by showing strength in other areas.
How to get pre-approved without stellar credit?
If your credit is not the best, you can consider both short-term and long-term strategies of overcoming its negative impact. In short term, you can look for a partner with a better credit history than yours. It could be your spouse, family member, or a friend who believes in your ability to make money in real estate and doesn't mind guaranteeing a loan needed to finance your next endeavor.
Another way to overcome bad credit is to invest more of your own funds. From a lender's perspective, the more money borrowers invest, the less likely they are to be late making a payment or to default. Increasing your own investment means you're putting your money where your mouth is and is a perfect antidote to spotty credit history.
The long-term strategy should focus on building a good foundation for your rehab business. Real estate investing is not a cheap business to be in. To succeed, you need to have enough money to make an initial contribution to the transaction and enough in reserves to make monthly payments to the lender, to cover insurance and taxes and to meet any other unexpected expenses associated with owning a property. For example, you might want to start with allocating a certain amount of funds each month towards your real estate investing plans.
In parallel, you can work on improving your credit scores by paying down some of your current debts and fixing any accuracies on your credit report. You might consider hiring a reputable credit repair firm to help you do it as efficiently as possible. Their services are not expensive and can help increase your score as fast as possible.
Can excellent credit scores help you get better terms?
Having an excellent payment history is a definite plus when it comes to qualifying for any type of loan. Whether you are able to get better terms on your hard money loan, depends on a private lender you are working with. Typically, private lenders determine their rates based on the overall strength of a borrower and while good credit history is one contributor to that strength, there might be other factors in place. Previous real estate investing experience and the overall borrower liquidity are just two examples of such factors.
New Funding Resources is a private hard money lender working with real estate investors in Maryland, Washington, DC, and Virginia. We do check credit but are not credit-score driven and underwrite our private loans holistically. We like to say that if a borrower is well-positioned to make a profit flipping a property, we will find a way to fund your transaction.