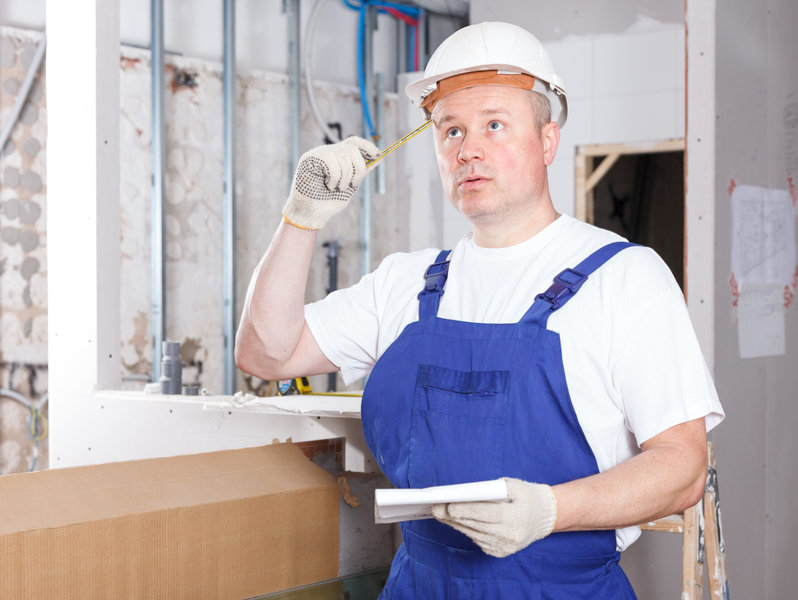 A solid scope of work is a foundation of any successful fix-and-flip. It helps you accurately estimate your rehab budget. It anchors your relationship with your contractor by detailing the work to be completed and the payment schedule. If you are using a private lender and your loan is based on the after-repair value of the property, it provides the necessary information for the appraiser to appraise the property. Finally, it lays out the groundwork for the draw schedule – a document that outlines what needs to be accomplished for your private lender to release the construction funds.
In our previous blogs, we wrote at length about both why you need a scope of work and the importance of a detailed draw schedule. In this article, I want to concentrate on the practical steps of creating a clear, succinct, and comprehensive scope of work from scratch.
So, how do you write a kick-butt scope of work?
Step 1: Define what you need to accomplish with your renovations.
Unlike with improving your primary residence, if you are a rehabber, the scope of your renovations is not driven by your personal preferences or your budget. In contrast, it's dictated by renovations in the properties you use as comps to arrive at that future after-repair value of your project. Ask your realtor to send you both the exterior and interior pictures of the recently renovated and sold homes in the neighborhood. You can always start with reviewing a home sold at the highest price. What puts that particular renovation above the rest? If you are shooting for the same price, your own renovation should match that standard.
Chances are that there are homes with less elaborate (and pricey) rehabs that sold for less. Do you have enough profit margin in your deal to get away with similar renovations and still make the money you want? For example, you might choose not to renovate the basement and accept a lower price than the highest comps but still make a decent profit due to the reduced renovation budget and a shorter term of your loan.
The scope and style of your renovation are also driven by your plans for the property. If you're planning to fix and flip it, the immediate visual appeal is of extreme importance. All white crisp kitchens with shiny quartz countertops are in vogue right now, and buyers cannot get enough of them. However, the white scheme is utterly impractical if you are planning to keep the property as a rental. As a landlord, you don't need a show horse, you need a workhorse with the kitchens, bathrooms, and floors that would withstand several rounds of tenants before they are replaced again.
Step 2: Get a general feeling for the renovation required.
Once you have your property under contract, spend some time with it. You now know the quality and the extent of the renovation required in the neighborhood, so try to visualize what exactly needs to be done. Bring along an assistant (it can be a spouse or even your kid) to help take detailed notes and pictures. Think of both how to add value to the property and to reduce your renovation budget. For example, does the property have a large attic that can be turned into additional living space? Do you need to replace those hardwood floors, or they can be refinished? As you walk the property write down the ideas and questions to ask your contractor. Once your return home, make sure that you retype and organize your notes while the information is still fresh. I cannot tell you how many times I wrote something down when in the property, but later could not remember the significance of that thought.
Step 3: Walk the property with your contractor to hear his opinion.
You might be interviewing several contractors or you might already have a contractor whom you trust and are ready to hire. Regardless of what your plans are, the next step is to bring him to the property and share your vision. Often, as you walk the property, your contractor would have additional ideas and suggestions. For example, we were rehabbing a property that had a large concrete porch on the back. Our contractor suggested closing it off and making a sunroom out of it. It was a relatively inexpensive modification of the existing structure that expanded the overall living space and added visual appeal to the property.
Once you and your contractor agreed on the general vision for the rehab, your contractor would need to provide you with the first version of the scope of work. I can tell you right now: contractors hate the details and often prefer to leave them as murky as possible. It's the details that would come to hunt you at the end. Your job is to draw out many of them beforehand and commit them to the paper. Tell your contractor early in the process that you would like their scope of work to be as comprehensive as possible. Another way to add transparency to the process is to separate the costs of materials from labor costs. You can read about it in our previous article on how to work with contractors.
Step 4: Communicate in writing as much as possible.
Compare the contractor's scope of work with your detailed notes. Is there anything that he forgot to include? Don't assume that some work is obvious. For example, several years ago we were finishing a basement in one of our properties. It included a new bathroom, a bedroom, a hallway, and a utility room that needed to be wired. I have received an estimate from an electrician that included a detailed breakdown of things to do in the bathroom and the bedroom, but nothing in the hallway and utility room. Because of that, we assumed that the work in the hallway and the utility room was insignificant and was already included in the quote. It was a surprise to receive a final bill that was almost three times higher than the initial estimate and now included all "the complex" work in the utility room and hallway. In retrospect, what we could have done differently was to send an email confirming that those areas were included.
Step 5: Establish the process around change-orders
Talk to your contractors about any potential issues with your project. Do they anticipate any challenges that might increase the cost of the project? An honest contractor should not be hesitant to warn you that certain aspects of the renovation might need a workaround. Agree in advance on how to handle those changes in a way that is fair to both parties and keeps the project moving on time. One way of doing it is to agree that all change orders beyond a certain amount will be explicitly approved by the customer in writing.
Bear in mind that while the details are paramount for your successful relationship with a contractor, your private lender might not need to know all the intricacies of your renovation. That means that you can supply your lender with a more general scope of work while continuing to polish the details with your contractor.
New Funding Resources is a private hard money lender that works with real estate investors in the DMV area. Our funds are used to purchase and renovated distressed properties that don't qualify for conventional financing. Our experienced underwriters will guide you through our streamlined underwriting process and provide you with practical advice on creating a scope of works that minimize your risk.