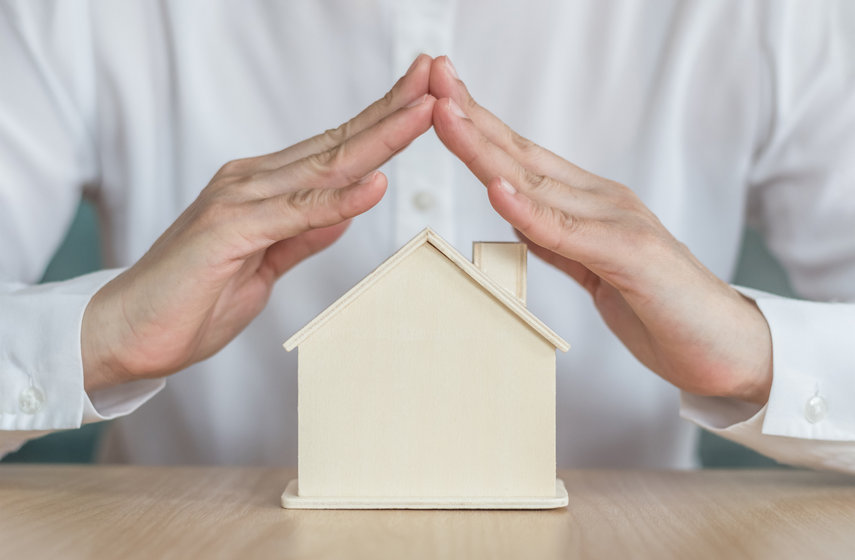 A happy tenant is a sure sign there's a happy landlord somewhere in the wings. Keeping happy, long-term tenants takes effort. However, the payoff is worth it. Purchasing a rental property is a serious investment – but it's an investment that can provide an excellent return. Essentially, renters help landlords pay off the mortgage, leaving the landlords with equity. Rental property maintenance is one way to keep renters where they're at. In the competitive rental market in the Greater Washington, DC area, attracting and retaining renters is an ongoing challenge.
Rental property maintenance involves:
Inspecting roofs, pipes, attics, HVAC systems, etc.
Doing preventive maintenance like testing alarms & changing filters
Making routine repairs
Buying new appliances, flooring, fixtures
Painting the interior and exterior
Cleaning and prepping the unit between renters
Rental property maintenance delivers:
Increased Property Value
Every property investor is looking for a solid return on investment. Rental property maintenance improves the quality of investment and helps maximize ROI. Essentially, a properly maintained property is more likely to keep its value. Therefore, it commands a higher selling price when it eventually goes to market. A well-maintained rental also commands a higher rent. Basically, landlords can ask more for a well-cared-for home.
Better Tenant Quality
If your property is well-maintained, you can expect better quality tenants. As a landlord, your ideal tenant is the one that pays the rent on time and takes good care of your home. They are punctual, responsible, and stable. They are also demanding. A good quality tenant is less likely to be interested in a property with substantial wear-and-tear and clear maintenance issues. Sprucing up between the tenants is essential to attracting the right kind of tenants.
Positive Relationships
Additionally, a well-kept property contributes to positive landlord/tenant relationships, especially when it comes to fixing or replacing something. Renters typically make a maintenance request when something needs repair. These requests are unpredictable. They don't always come at a convenient time or day. Not only are they stressful for the landlord, they're stressful for the tenant, too. Rental property maintenance requests can be time-consuming, costly, and labor-intensive. On the other hand, they can be a simple fix that takes just a couple of minutes and a few dollars to complete. Whichever category the request falls into, landlord/tenant relationships are at the center.
Improved Renter Retention
Renters who know their maintenance requests will be answered in a timely fashion are sure to be more satisfied with where they're living. They feel more comfortable in their living space knowing their requests will be heard and addressed quickly. Comfortable, satisfied renters are more likely to stay where they're at. Therefore, landlords have fewer vacancies to fill and don't lose out on rental income if the property is empty for a month or more. A rental property that's in good condition reduces tenant turnover. Eventually, when a renter leaves, a well-kept property is more attractive to people searching for a place to live.
Preventative Maintenance
Preventative maintenance is one means to reduce the number of emergency rental property maintenance requests. By conducting preventative maintenance on a regular schedule, landlords identify minor issues before they grow into major issues and huge expenses. For example, a minor water problem or pest-control issue could result in expensive flooring of drywall replacement if it's not caught early.
Limiting Risk and Legal Responsibilities
Lastly, landlords have a legal responsibility to perform rental property maintenance. Providing safe living conditions is not only ethical and responsible, it's smart business. Lawsuits can be costly, drawn-out affairs that drain energy, peace-of-mind, and pocketbooks. A proactive approach to rental property maintenance can prevent litigation down the road. All structures, stairways, and appliances should be safe and in good working order.
Rental Property Maintenance
Rental property maintenance is a good policy for landlords and renters, too. A well-kept rental property retains renters, improves landlord/tenant relations, provides a safe, comfortable living space, and contributes to a higher ROI. Rental property maintenance is an important part of managing a property. Preventative, routine, and emergency maintenance shows that landlords care about their property. In return, renters are expected to do the same.
New Funding Resources helps borrowers build well-performing real estate portfolios in Maryland, Virginia, Delaware, and Washington, DC. Our buy-and-hold loans are specifically designed to turn dilapidated homes into cash-flowing rentals that fully capture local real estate market opportunities.