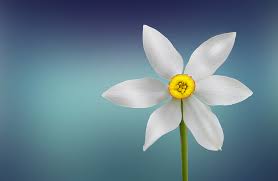 Hard money loans are specifically designed to meet the needs of real estate investors looking to purchase and rehab properties. Working with a hard money lender offers a viable alternative to paying for acquisition and renovations with your own cash – something that few potential investors can afford. Private money lending democratizes real estate investing, but to succeed with hard money you need to follow several fundamental principles. Here are seven best practices for maximizing your profits and building long-term wealth with hard money loans.
Choose the Right Hard Money Lender
Much of your fix-and-flip success depends on the hard money lender you're working with. We've written a detailed article on how to choose the right hard money lender, but here are some key points. Work with lenders that lend their own money and are local. Look for someone with a reputation for honesty and transparency. Check their references and get recommendations when possible. Your lender's ability to close on time and with terms promised is equally important as their ability to service your loan efficiently. If you're chasing the lowest rates, be prepared for the bottom-of-the-barrel service.
Stick to Your Budget and Profitability Goals
A good hard money lender will avoid funding transactions with narrow profit margins. Still, it's the responsibility of the borrower to identify the deals that make money and those that are not worth the risk. Don't let emotions get on your way. If you have been pre-approved for a hard money loan, don't exceed the amount your lender pre-approved you for. Don't rely on your realtor to run comps to determine the after-repair value of your property. Run your own analysis that is realistic and uses comps with similar characteristics to yours.
Manage Your Construction Escrow Well
Most hard money lenders will set your construction funds in an escrow account and disperse it back to you in draws. Both you and your lender have responsibilities when it comes to those funds. Your lender's responsibility is to disperse the funds quickly and fairly. Your responsibility is to finish your renovations as described within your scope of work. If your scope of work specifies obtaining certain permits, make sure that you obtain them. If it specifies finishing the basement, make sure you finish it.
Managing your construction escrow well is impossible without adequately managing your construction crew. It would be best if you made it clear to your contractor that you will be dispensing money only after he hits certain milestones. Avoid large advances. Though it's common for a contractor to get some money at the beginning of the process, you need to keep him motivated to finish the job as quickly as possible by not advancing too much.
To Succeed with Hard Money, Aim to Repay Your Loan Fast
Hard money lenders take a considerable risk by making high-LTV loans on dilapidated properties. Because of the risk, their loans are not cheap. Every month that you are holding a loan, you will be charged interest. It's to your advantage to repay the loan as quickly as possible. For example, if your monthly payment to your lender is $1,500, flipping the property in eight months versus twelve months might result in savings of almost $7,000. You don't have time to dilly-dally because time is literally money.
Maintain Adequate Reserves
Responsible lenders require their borrowers to maintain adequate reserves. Why? Because even when your loan covers both the acquisition and renovation costs, you are bound to have additional expenses. You will need reserves to make the monthly payments to your lender. You might need to make an advance to your crew before you get your first draw. You might discover that you need to make an additional repair that you have not initially budgeted for. The last thing you need is to have your project stall because you don't have enough sufficient funds to move it along. Sufficient reserves are essential for your hard money success.
Keep Up with Your Obligations
Aside from the borrower's obligation to pay the loan as agreed, there are other things you need to do to succeed with hard money. Most lenders require their borrowers to maintain appropriate insurance. Failure to do so might result in your loan coming due or in your lender purchasing their own insurance and charging you a premium. As the homeowner, you have an obligation to pay appropriate taxes. Failure to pay taxes might result in your property being offered at a tax sale. If you have a homeowner's association, you might be required to pay its dues and assessments.
Maintain Lines of Communication with Your Hard Money Lender.
Whether you succeed with your flip will partially depend on your ability to effectively communicate with all parties involved. A right lender will make it easy to reach the decision-makers and will have knowledgeable and responsive support staff. Do your part and keep them informed of your progress and your challenges. Hard money lenders like New Funding Resources are more inclined to accommodate borrowers who have been responsible and respectful of their time and guidelines. Loyalty builds both ways, and success depends on the borrower's and lender's ability to find ways to prospect together.