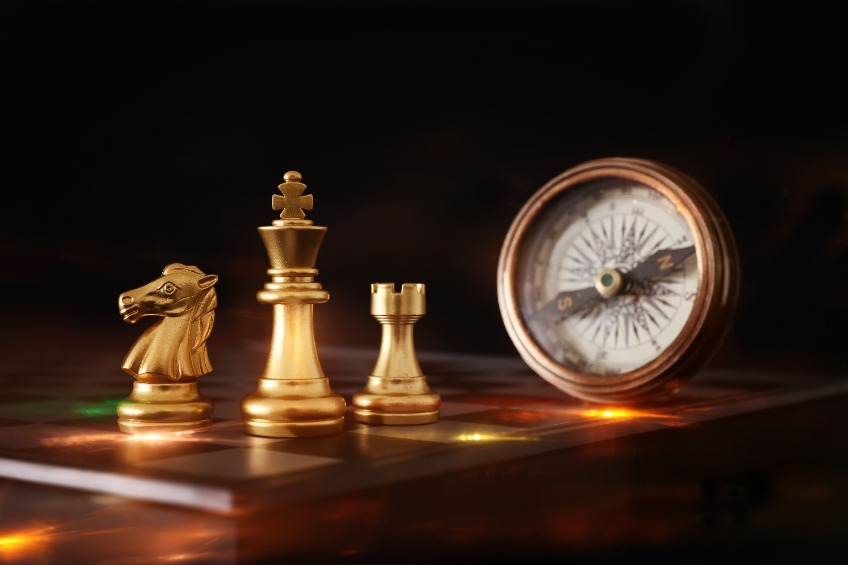 The house-flipping TV shows make it look so easy! Buy a house, do some renovations, put the house back on the market, and walk away with a juicy profit. The well-dressed, good-looking TV hosts make the fix-and-flip process look so quick, simple, and elegant. Although flipping homes in Maryland, Virginia, and Washington DC can be profitable, success requires developing and sticking to efficient home-flipping timelines. Let's take a look at how long it takes to flip a house and how you can develop a fix-and-flip plan that maximizes your profits and minimizes your risk.
Of course, there's money to be made from fix-and-flip and fix-and-rent investments, but you'll need to take specific steps in a specific order to earn that money. And you'll want to do it quickly to limit the amount of time your capital is at risk. Thus, focus on speed as much as profit. By following a fix-and-flip timeline, real estate investors in Maryland, Virginia, and Washington DC can reduce their expenses and book those profits fast.
Phase 1: Define Your Real Estate Investment Budget
The key to developing an effective property investment timeline is to understand your budget: what kind of property and what kind of renovation you can afford. Unless you are relying exclusively on your own cash, you would need to reach out to a private lender to get pre-qualified. Each private lender has its own underwriting guidelines, but typically the most important element that determines how much you can qualify for is how much of your own capital you can contribute to the transaction. The more money you can allocate for real estate investing purposes, the higher the loan amount you can qualify for.
Ask your friends and family if they have worked with a reputable private lender in the past. Talk to several leads to understand how the industry works in general works as well as to get a feeling for each particular lender. You can get more information about what questions to ask and what to watch by reading our article on how to select a hard money lender.
Once you've identified a lender you like, your goal is to get pre-approved for a hard money loan with them. The pre-approval process culminates in issuing you a Proof of Funds letter, commonly referred to as a POF. With a POF in hand, you can now look for properties within a specific price range and make offers.
Flipping Home Timeline: At New Funding Resources, it takes us 24 hours or less to issue a POF. Allow yourself two weeks to shop for a lender and fill out applications.
Phase 2: Find the Right Property to Buy
Finding the right property to flip is the most important part of the process. In this article, we will talk a lot about speed: how fast you can renovate a home and how fast you can repay your private loan. The only stage you don't have to rush through is finding the right home to flip. Here is why.
In real estate, you make money when you buy. Essentially, you want to buy low and sell high, and the property at such a price might take time to find. The only reason to impose a timeline for this stage of your fix-and-flip is to keep yourself motivated. For example, you might give yourself four months to find the right property. If the real estate market conditions favor real estate investors, that might give you ample time to do so. However, if you are facing headwinds, you might have to hustle extra hard. No matter what your timeline is, you must have a cool head to be able to walk away from a transaction that is not profitable. The last thing you want is to rush into a deal that fundamentally makes it difficult for you to make money.
To avoid financial mistakes, ensure you have the right tools to analyze your real estate investment opportunities. At New Funding resources, we offer two free tools to you evaluate your potential deals. Our hard money loan calculator determines your profits based on your costs and timeline. Unlike all other calculators, it provides real-time underwriting opinion and generates its results in an easy-to-understand visual format. Our fix-and-flip maximum purchase calculator is a unique tool that doesn't allow you to overpay ever! It provides you with the maximum purchase price you can afford to pay based on profit requirements that are unique to you.
Flipping Home Timeline: Allow from three to six months to find the right property.
Phase 3: Build a Team of Real Estate Experts
To make sure you are progressing along your established home flipping timeline, surround yourself with reliable partners:
General contractor and/or subcontractors for roofing, electrical, plumbing, and other building trades
Real estate agent to help buy and sell your flip
Private lender to finance your transaction
Accounting and title company to handle the financial and legal aspects of a fix-and-flip
If you are an experienced investor, chances are you already have a team you can trust. However, if you are a first-time rehabber, you need to make sure you have all players in place before committing yourself to a transaction. To start the process, go for the lowest hanging fruit: it's relatively easy to find a real estate agent, and you might have already spoken to and got pre-qualified with a private lender. Ask them for recommendations. Most likely, they can refer you to a title company and, perhaps, a contractor. Finding a contractor though is the most challenging part. A good one is worth his weight in gold. An unreliable one can wreck a havoc in your house-flipping timeline no matter how carefully you've planned it. So if you find the right one, make sure you are treating them right.
Timeframe to Achieve: four to six months.
Phase 4: Develop a Scope of Work
Once you've identified a profitable property to flip, it's time to develop a scope of work. A solid scope of work is the foundation of any successful fix-and-flip. The SOW, typically developed in collaboration with a building contractor, details the work to be completed and sets a draw schedule for the release of construction funds.
To develop a well-written scope of work, make sure you understand the level of renovation that is needed to achieve your desired after-repair price. If you are basing your ARV on the highest sale in the neighborhood, make sure your property has the same extent and quality of renovation as that particular comp. Maximize profits by renovating a house, so it aligns with other homes in the neighborhood and appeals to potential buyers or renters. Avoid overdoing the renovations and turning your investment property into the most expensive house in the neighborhood. Why? Because an expensive house will be more difficult to sell or rent out and will spend more time empty.
Timeline to Develop Scope of Work: five to seven days
Phase 5: Close on Your Private Loan
If you are working with the right private lender, this house-flipping stage should take no longer than two weeks. Under certain circumstances, private lenders like New Funding Resources can close in less than five days. You can get more information on the hard money loan process from our blog.
Fix-and-Flip Timeline for Closing Your Loan: 5-10 business days
Phase 6: Complete Renovations
After laying the groundwork, it's time for renovations. The scope of the renovations will depend on many factors, including your plans for the property. If you decide to fix-and-rent, you want durable bathroom fixtures, doors, flooring, etc., and neutral paint colors. On the other hand, a fix-and-flip requires an immediate visual appeal, like accent walls, statement lighting, and designer cabinets.
How long it would take to complete these renovations depend on the scope of work. We have one investor who flips affordable townhouses in Frederick and Hagerstown. His renovations are pretty streamlined, and he typically completes them in two months or less. On the other side of the spectrum are our borrowers doing upscale renovations in well-to-do and gentrifying areas in Washington, DC. Those renovations often require permits and are complex in nature. It's not unusual for them to take closer to a year and sometimes more.
Expected Timeline to Compete Your Rehab: Two months to a year
Step 7: Sell Your Investment Property
When the renovations are completed, it's time to put the property on the market. Consider staging the home and investing in professional real estate photography to speed up the process. However, the most important component that you need to consider is setting the right price for your home. It's especially important in today's market where buyers are gaining a more upper hand than they had in the past.
Stick to Your Fix-and-Flip Timeline
Developing flipping home timeline might sound like a complex undertaking but lots of real estate investors are getting it done. According to the 2022 U.S. Home Flipping Report published ATTOM Data Solutions, one out of 10 houses sold in the U.S. in the first quarter of 2022 was a flipped home. That's the highest percentage since 2000. For an advice with your next real estate transaction or to get started in real estate investing, contact New Funding Resources. We help individuals build thriving real estate investment businesses, a little bit like the ones you see on TV.