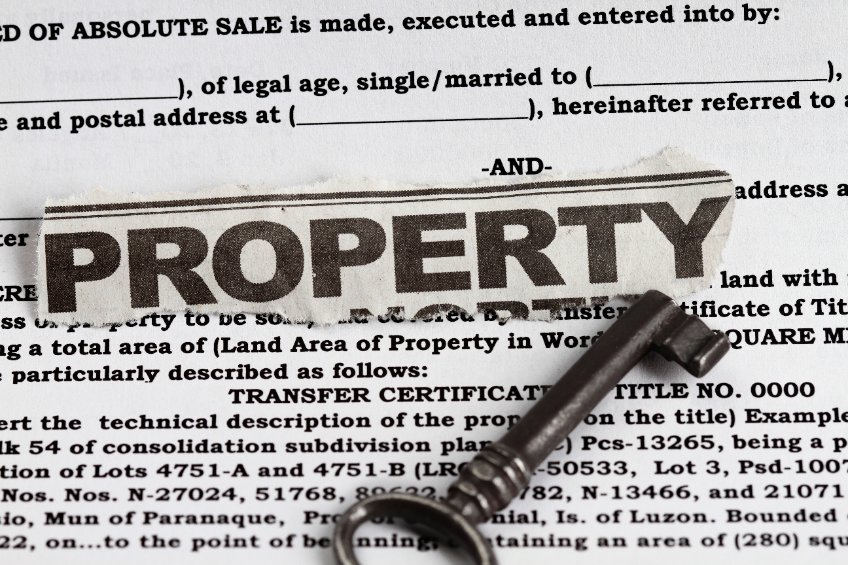 When buying an investment property in the DC Metro area, investors look for quick and easy ways to maximize the return on their investment. With the mindset, "I love it when a deal comes together," real estate investors in Maryland, Washington DC, and Virginia try to avoid hurdles and challenges that result in a loss of time and revenue. One factor that can make or break a deal is a property's title. Real estate investors want a clean title without any encumbrances that can delay or outright cancel a real estate transaction.
Real Estate Property Title
A title company plays a huge role in real estate sales. But what exactly does a title company do? What is a title? How is it different than a deed? To answer these questions, let's start with some basic definitions of the terms related to title companies.
Title Company – A title company is a third party that researches the title of a property to make sure the property is free of any ownership claims or issues that might hinder a property sale. Title company services are not required by law, but mortgage lenders require that borrowers work with a title company. Working with a title company ensures that the collateral pledged to that mortgage lender – the home you are buying – is not impeded by the interests of other parties.
House Title – A title is a legal document showing the ownership record of a property. The title not only lists the property's past owners, it also contains a physical description of the property and any liens on the property.
House Deed – Oftentimes confused with a house title, a house deed is a legally binding document used to transfer a property from seller to buyer. When you purchase a house, the deed is the document stating that you own the house. At closing, buyers receive a deed which is signed and witnessed.
Title Search – A title search is the research the title company performs to check for potential obstacles to transferring ownership from seller to buyer. Examples of obstacles are outstanding mortgages; property liens like a home equity line of credit; unpaid fees, special assessments, taxes, Homeowners Association (HOA) dues; easements; leases; and restrictions. In the DMV area, a title search can take anywhere from a few hours up to five days to complete.
Closing – In real estate transactions, the closing is a meeting in which money exchanges hands and real estate documents are reviewed and signed. Closing is the final phase of homebuying in which ownership is transferred from the seller to the buyer.
Title Insurance – Title insurance is an insurance policy that protects the buyer against potential errors and omissions made by the title company. Title insurance is available in two forms, owner's title insurance and lender's title insurance. Unlike other insurance policies that require annual or bi-annual premiums, title insurance is paid once, at closing. Title insurance remains in effect for as long as the purchaser owns the home.
Lender's Title Insurance – Buyers with a mortgage are required to purchase lender's title insurance. Lender's title insurance covers the loan amount in case the buyer loses the house in a property dispute. The lender's title insurance protects the mortgage company if, after closing, someone has a legitimate claim to the title. Basically, the lender gets its money back.
Owner's Title Insurance – The owner's title insurance protects the investment a home buyer makes when purchasing a property. Perhaps there are undisclosed owners or heirs with claims to the property. If another party successfully shows a legitimate ownership claim, buyers with owner's title insurance will receive the money to buy a new house equal to the value of the home that was unlawfully transferred.
Escrow Account – An escrow account is a legal money-holding account used in real estate transactions. A third party, oftentimes a title company, temporarily holds onto funds or property until certain conditions are met. For example, a title company may hold a home buyer's "earnest money" deposit until the home sale is finalized.
Role of a Title Company
One thing that can jeopardize a real estate transaction is a dispute over who owns the home that's for sale. What happens if the ex-spouse of the seller claims that the seller doesn't have the right to sell the home? Perhaps the seller put the home on the market without the ex's knowledge or permission. In another scenario, a man is selling a house that he inherited from his mother. What happens if the man isn't the only heir? Maybe his brother also has a right to the property and doesn't want to sell. Then what? These two real estate scenarios demonstrate the important role of a title company. A title company provides a variety of services that lead to a successful real estate transactions in Virginia, Maryland, Delaware, and Washington D.C. 
Title Companies' 4 Key Services
Research the Title
The title company performs a title search to ensure the title is legitimate and free of any issues that would hamper a sale (like a dispute from an ex-spouse or heir). The title company reviews public records related to the property and tries to resolve any problems that are found. Title companies inform buyers if any issues were discovered in a title search. Equipped with this knowledge, an investor can decide whether or not to pursue a property purchase.
Issue Title Insurance
The title company issues title insurance to protect a lender or homeowner from potential defects in a title. After closing, if a property title is disputed (like in the scenarios above) or inaccurate, the insurance takes effect. Two types of title insurance are available: owner's title insurance, which protects the homeowner's investment, and lender's title insurance, which protects the mortgage holders' investment.
Orders a Survey of the Property
Most lenders require a property survey in order to confirm a property's land boundaries. At New Funding Resources, we will let you know if you need a property survey and arrange surveys through a title company you are working with. If a property survey is required, it would be included in the Letter of Intent created during the pre-approval process. You typically don't need a survey for a property located in a platted subdivision, but surveys are required for properties outside platted subdivisions and in rural areas. A property survey in the DC area costs between $250 and $450 and is paid at closing.
Hold Funds in an Escrow Account
Buyers will oftentimes set a few thousand dollars aside in earnest money to show the sellers that they are serious about completing a purchase. A title company holds the earnest money in escrow and disburses the funds when the sale closes. Essentially, a title company makes sure that earnest money ends up in the right hands. Every state has a different way of handling earnest money, so check with a real estate professional in the state where the transaction is occurring.
Oversee Closing
A title company also manages the closing process. In addition to scheduling the closing, a title company draws up legal documents for the buyer and seller to sign. The title company manages the transfer of money between the buyer and seller and manages payments to third parties where applicable. Once all parties sign the closing documents, the home belongs to the buyer.
Work with a DMV Title Company
A title company plays an important role in the success of a fix-and-flip or buy-and-hold property investment. New Funding Resources works closely with title companies in Maryland, Washington DC, Virginia, and Delaware. While we do not require you to use a title company selected by us, we can certainly provide you with several recommendations to choose from. In addition, you can read our detailed article on how to select a title company to work with.