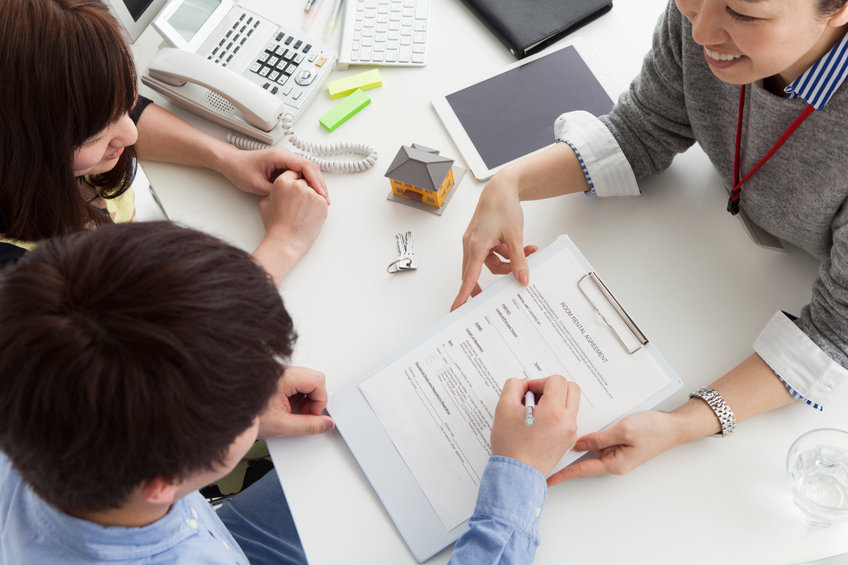 The finish line is near! You found an excellent property investment opportunity in the DC Metro area. Now you are ready to purchase the real estate property and begin your fix-and-flip – right after you close the deal. Before you begin renovating, you need to finalize the real estate transaction. You will need a good title company.
For many borrowers, choosing the title company is a decision they don't put much thought in. However, working with the wrong title company can make even a simple transaction a nightmare. Why? First, poor communication on behalf of the title company can delay the closing potentially jeopardizing your whole transaction. Second, sloppy work researching the title can put your ownership of the property at risk and result in financial losses down the line. Choosing the right title company should be a deliberate process on behalf of every savvy real estate investor.
Roles of a title company
Title companies have various roles. In general, they keep funds and paperwork in escrow, ensure that the seller can legally sell the property, and assist at closing. A title company holds earnest money that the buyer paid as part of a sales contract. At closing, the title company disburses the earnest money or releases it to the appropriate party if the sale falls through.
A title company identifies and resolves any issues related to the title of the property. Unfortunately, a "cloud" on the title can throw a wrench in the deal. By researching the history of the property, the title company determines whether something could affect ownership for you or buyers in the future. Basically, a title company searches for easements, encroachments, claims against the property, and past issues with the property's title. Any revelations are disclosed to the buyer, seller, and lender.
Choosing the right title company
How should you choose a title company for your real estate transaction? Here are some questions to ask:
Is the title company safely handling money?
Let's face it, title companies handle a lot of money. Specifically, they'll be handling your money, and of course, you want your money to be safe. So, be certain to choose a title company with a solid reputation. You only want to work with a company with integrity. To safeguard the escrow money held by the title company, ask these types of questions:
What procedures are used to safeguard buyers' and sellers' funds?
What internal controls are in place to ensure the integrity of the financial information?
What compliance systems are in place to meet local, state, and federal laws and regulations?
Is the title company professional?
In addition to controlling funds, the title company should be an organization you want to work with. To ensure you're working with a professional for your real estate transaction, consider these questions:
How long has the company been operating?
Are personnel friendly and professional? Do they communicate well?
Does the title company brand itself with a profession website and/or social media?
Have previous clients written positive reviews?
Is the title company competent?
Working with a competent title company saves you a lot of headaches. You want to work with a company that is capable of facilitating its duties, so consider these questions. Will the title company:
Provide timely updates to keep everyone informed of the status of the project?
Thoroughly complete title searches?
Identify, disclose, and resolve all issues prior to closing?
Provide recorded documents for each encumbrance that affects the title?
Is the title company local?
Of course, national title insurance companies can provide the services you need. However, having a local title company at your real estate closing has numerous benefits. First, the local title company is familiar with the local real estate market, plus local and state regulations. Additionally, a local business typically responds quicker than a national company because decisions are made locally. Plus, the hometown title company understands the importance of customer service – its reputation depends on it. So, support the employees who live and work in your community by choosing a nearby title company.
Was the title company referred to you?
Oftentimes, your real estate agent can recommend a reputable title company. Perhaps a family member or colleague has recently bought or sold a property. And of course, your lender would also know good title companies they worked with in the past and might already have a solid business relationship with. Thus, you have a first-person account of their satisfaction. Did the title company provide timely updates to keep everyone informed? Did it handle the closing with professionalism?
Is the title company charging reasonable fees?
Title fees aren't standardized across the board or across the nation. So, to avoid unpleasant surprises, discuss fees, fee structures, and who's responsible for these fees before selecting a title company. Most often, the buyer chooses the title company. Shop around, and compare different companies. Choosing one with the lowest rates can backfire, because of hidden fees. Additionally, a low rate sometimes reflects substandard financial controls or inferior title searches. So, look for fair and competitive rates. Know what's included in the title fees and what's not included.
Choose your closing agent wisely
Choosing a title company is one of the final steps of a property investor's journey. The ideal title company is professional, competent, and local. The title company has a stellar reputation, competitive fees, and secure money-handling procedures. The company is equipped to protect your investment when you're buying a property. At New Funding Resource, we help investors cross the finish line with hard money loans in Washington DC, Maryland, Virginia, and Delaware. Contact us to learn more.