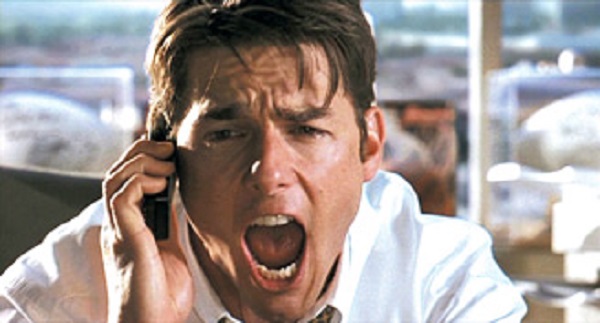 We've talked a lot about what it takes to get approved for a hard money loan and how our hard money programs work. So hurray! You've read our blog, filled out our detailed application, talked to our underwriters and are now pre-approved for a hard money loan. What does it mean to be pre-approved and what are the next steps? Perhaps even more importantly, how can you leverage this pre-approval to make money in real estate?
Let's start from the beginning. If you are like the majority of our borrowers, you've probably decided to get pre-approved before actually running out the door to shop for an investment property. That makes complete sense because you needed to know two key things. First of all, is a hard money loan with New Funding Resources right for you? Secondly, how much house can you afford? As a part of the pre-approval process, our underwriters learned more about you. They also learned about your credit, your previous real estate investment ventures (if any) and your current financial situation. They've also shared more information about us and our programs than I bet you wanted to know. For example, how our programs work, our terms and interest rates.
If there was a good fit between us, our underwriters told you that you are pre-approved to purchase an investment property within a certain price range. That means that you can start proactively looking for promising real estate opportunities. Such opportunities typically come in the form and shape of poorly maintained homes with potential to fetch a much better price after you rehab it. They aren't easy to find, but with the right strategies and determination, you are bound to come across them. This is exactly where our hard money loan pre-approval can make all the difference in the world.
Hard Money Loan Proof of Funds
First, make absolutely sure that your Realtor knows you are working with a private lender like New Funding Resources. Our loans can be closed within days and because of this are considered similar to a cash offer. Cash offers or their equivalents are essential when competing against other investors. They are also important when you work with sellers who are under time pressure.
The next step is to call us as soon as you identify a property and request a Proof of Funds letter. A Proof of Funds letter will state that New Funding Resources has pre-approved you for hard money loan to buy a property up to a certain price. To help you keep your purchase price low, we'll customize this letter to reflect the maximum price you are willing to pay and not the upper range of what we've approved you for. Your agent will send this Proof of Funds letter along with your offer to the sellers.
The truth of the matter is that many of your offers will get rejected. That's all right. You aren't looking to pay top dollar; you are looking for an investment opportunity. Let it go and move on to the next deal. Once you are ready to make an offer on another property, give us a call. We'll issue you another Proof of Funds letter with a new maximum price. Chances are this cycle will repeat itself several times before your offer gets accepted.
Hard Money Loan Letter of Intent
Congratulations – your efforts have finally paid off and your offer is accepted. Now it's time to confirm your property's money-making potential and ensure timely closing of your loan. Our underwriters will use recent sales in the neighborhood to determine your rehab's after-repair value. They will also discuss with you the details of your planned renovation.
Based on this and on the personal information you've provided before, they will issue a Letter of Intent (LOI). An LOI spells out all the details of your hard money loan including the amount, term, interest rates, and closing costs associated with it. It is our commitment to fund a specific loan secured by a specific property provided it meets our underwriting criteria. Such criteria are pretty simple and include clear title, satisfactory appraisal, and proper property insurance. We'll start underwriting your file once you review and sign a Letter of Intent. We can close your hard money loan literally within days of issuing a Letter of Intent.
To make a long story short, think about the process as three simple steps. First, a verbal pre-approval lets you know that you are personally eligible for a hard money loan on a real estate investment opportunity you might encounter in the future. Secondly, a Proof of Funds letter tells it to the seller and spells out the maximum price you are willing to pay. It also helps you compete against other investors by informing them that you can close fast and without hassle. Finally, an LOI provides you with the details of your future loan and serves as our commitment to fund your loan once predetermined conditions are satisfied. Our team is here to guide you through each step.