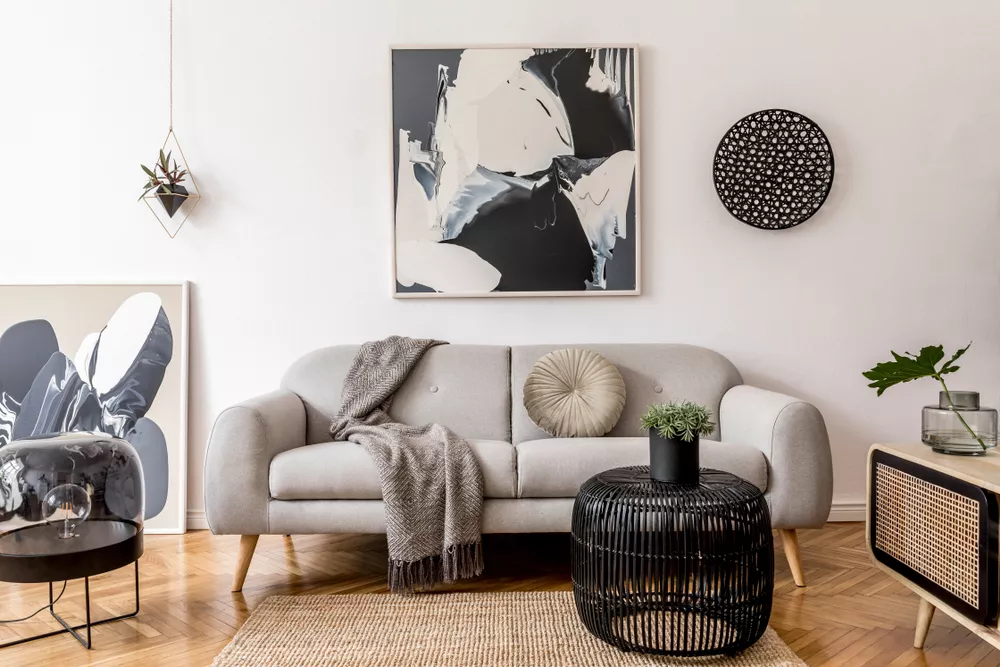 Any experienced rehabber understands the awesome power staging the property plays in successful real estate transactions. Potential buyers have a strong emotional reaction to a property that actually looks like a home. An elegant coach, a plush chair, a cozy bed, and a fluffy towel can transfer even the most bare-bone renovation into an upscale vision of what living in this property might feel like. You are no longer selling a property. You are selling the lifestyle. And that lifestyle cannot be defined by appraisal alone.
Professional staging is not cheap, but when executed right, it plays a major role in selling your flip fast and for the maximum price. It's almost a requirement when selling luxury properties in high-priced areas such as Washington, DC. It is also a strategic differentiator in less exclusive but still competitive suburbs of Maryland and Virginia. However, at $4K+ per staging, sooner or later any busy flipper will be asking themselves the 64-dollar question. Does it make sense to continue outsourcing staging to the professionals or is it time to take a leap and become your own decorator? The answer depends on many factors, both subjective and objective.
How to know you are ready to stage your investment property on your own
The first question to ask yourself is whether you actually enjoy interior decorating. If you don't, why even bother? If you used a staging company before and have been satisfied with the results, you might have a winning formula on your hands. Outsourcing the staging might save you time and frustration – and be worth every penny your decorator is charging. Instead of arranging the pillows, you might be better off concentrating your efforts on the money-making aspects of your business. What are they? How about prospecting for new deals. If you don't have a consistent flow of new rehabs in your pipeline, you will eventually run out of properties to stage. The bottom line is your time is not unlimited. The goal should be not to save money but to increase your return on investment.
The second question you need to ponder is whether you are actually good at staging. In other words, would your DYI decorating meet professional standards? Do you have the required skills, taste, creativity, and access to the decorating materials the professional interior decorators have? Are you familiar with the most recent decorating trends? Remember, the goal is not to fill the house with furniture or tchotchkes. The goal of staging is to elevate the property to a level it could not have achieved without it. To make it look more sophisticated, more exclusive, and, ultimately, more expensive.
If you've answered yes to both questions above, it's time to pull out your calculator to do some cost-benefit analysis. When we are finished with this analysis, you should have a pretty good idea of whether it's worth bringing home staging in-house or outsourcing it.
Understand what's involved in staging your flip on your own
To begin understanding the numbers, start with calculating how much you've already spent on staging. Have you done one project? Three? Five? What was your overall spending on decorating your properties last year? Perhaps most importantly, how many projects do you expect to have in the next twelve months? How about in the next three years? Be realistic and don't engage in wishful thinking. Do your best to use the most realistic scenarios.
Let's assume you used professional staging three times last year with the overall cost of $10,000. You anticipate your business activity to remain stable or increase slightly. Based on the projections, you expect at least three perhaps four renovations that need to be staged next year. That is another $12K – $15K in out-of-pocket expenses in the last twelve months. Looking at a longer time horizon, if you expect to stage at least two projects per year in years two and three, it would raise your total three-year staging budget to at least $30K.
Pros and Cons of Using a Professional Decorator to Stage Your Rehab
What do you get for that $30K? Obviously, access to a trained professional whose job is to make your properties look their absolute best. It would save you time and hassle of doing actual decorating, i.e. moving furniture, hanging pictures, and arranging towels. And don't forget the most unglamorous part of staging: packing it all back up and storing this stuff somewhere in between the jobs. For $30K, you make it all someone else' s problem.
Outsourcing staging also gives you tremendous flexibility. For example, if the market changes and you are not able to sustain your fix-and-flipping pace, no issues – you just don't hire anyone. If the pace picks up and you find yourself flipping more homes than you expected, it's easy to scale up.
Hiring a professional decorator to stage your property is not without drawbacks, however. You need to negotiate each job, and the prices are likely to increase. A decorator you trust might no longer be available forcing you to find, interview, and test new candidates. The decorator might not be able to stage your home on short notice. Finally, you might negotiate for a home to be staged for two weeks but it might take you much longer to sell it creating a potential issue. One certain way to resolve that issue is by maintaining more control over the process and doing your own staging.
Costs of Do-It-Yourself Staging
Before you make any decisions, let's look at the expenses of running of doing your own staging. There are at least three categories of those expenses:
Costs of staging materials:
Staging materials include furniture, rugs, art, bedding, towels, dishes, and other decorative items you are planning to use to stage your property. They are your fixed expenses: whether you stage one property or ten, those expenses remain the same.
Cost of transporting staging materials:
Once you acquired your staging materials, you would need to transport them to and from the property you are staging. You either need to have your own large truck to move them (and a crew strong enough to haul all that stuff) or hire a moving company. Obviously, this expense item depends on the number of staging projects you have.
Storage Costs:
When it comes to storage, the ideal scenario is to move your staging materials from one property directly to another. Unless you are a busy home staging firm, it's unlikely to happen. In reality, you are bound to have gaps in between projects and would need to find appropriate storage. If you have a temperature-controlled shed where you can safely store your staging materials away from elements, you are in luck. Otherwise, you would need to arrange to store your stuff somewhere else. Most likely, it would be a commercial storage facility such as CubeSmart, SelfStorage, and Extra Space.
Now that you have thoughtfully evaluated all pros, cons, and, most importantly, costs of skipping professional staging and doing it yourself, let's delve deeper into what kind of staging materials you need. Obviously, the quality and quantity of those materials depend on the size and the location of the properties you typically flip. My suggestion would be to start with enough items to attractively stage a typical suburban home of 1,500 – 2,000 square feet. Bear in mind, that you don't have to decorate each room and each nook. If you have four bedrooms, you might choose to decorate only two – one of them being a master bedroom.
How to Choose Best Staging Materials
To choose the best staging materials, please consider these aspects:
Look & Style
Staging materials need to be stylish and modern looking. They need to fill the space without domineering it and making it look small. Larger pieces of furniture should be of neutral light hues to expand the space. Smaller pieces of furniture might be of bright vivid colors to provide focal points.
Use the artwork and area rugs to maintain a cohesive decorating theme. If you have a yellow rug in the living room, consider buying a runner of the same color and pattern to use in the kitchen. To maintain the same color scheme, buy inexpensive but large-scale artwork that uses yellow and its complementary color – blue.
Cost
You don't have to invest a lot of money in your staging materials. Remember, this furniture would not be used heavily. In other words, you're looking for a "showhorse", not a "workhorse." Amazon, Wayfair, brick-and-mortar HomeGoods, At Home, and even Ikea are all good options for well-priced staging furniture and accessories.
Ease of Transporation
I love the look of glass tables, but let's face it: sooner or later they would be broken or damaged during transportation. Similarly, you might want to avoid investing in queen or king-size beds simply because they are heavy and cumbersome to move. Instead, you might want to buy a high-quality inflatable mattress and a nice-looking headboard. Throw a luxurious comforter on top and arrange some beautiful pillows and no one will know the difference!
We love lightweight acrylic furniture.  It assembles easily, transports easily, and is easy to clean up. Even plastic furniture with interesting patterns can look fresh and stylish. Avoid glass-covered paintings and posters – they look terrific but keep them for your primary residence. For an investment property opt for light and easy-to-hang canvas pieces.
Here Are Our Favorite Staging Pieces for a Fledging Designer: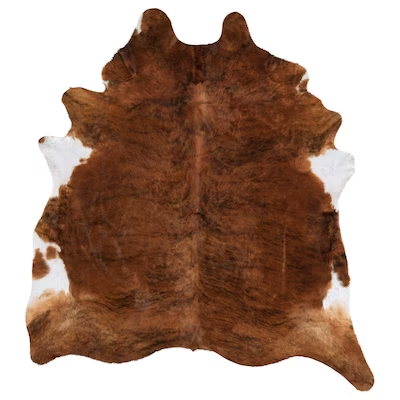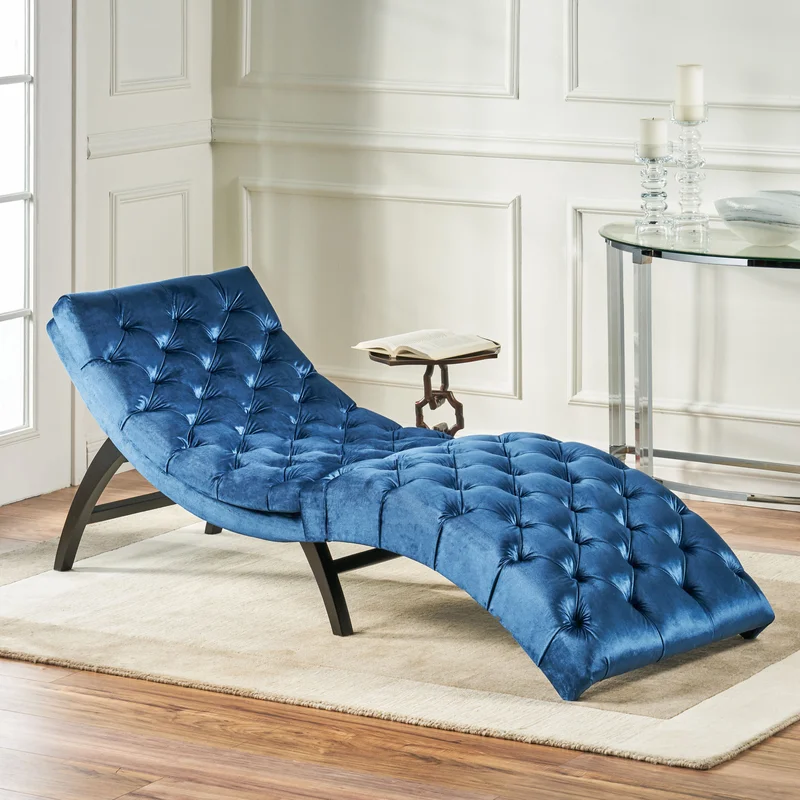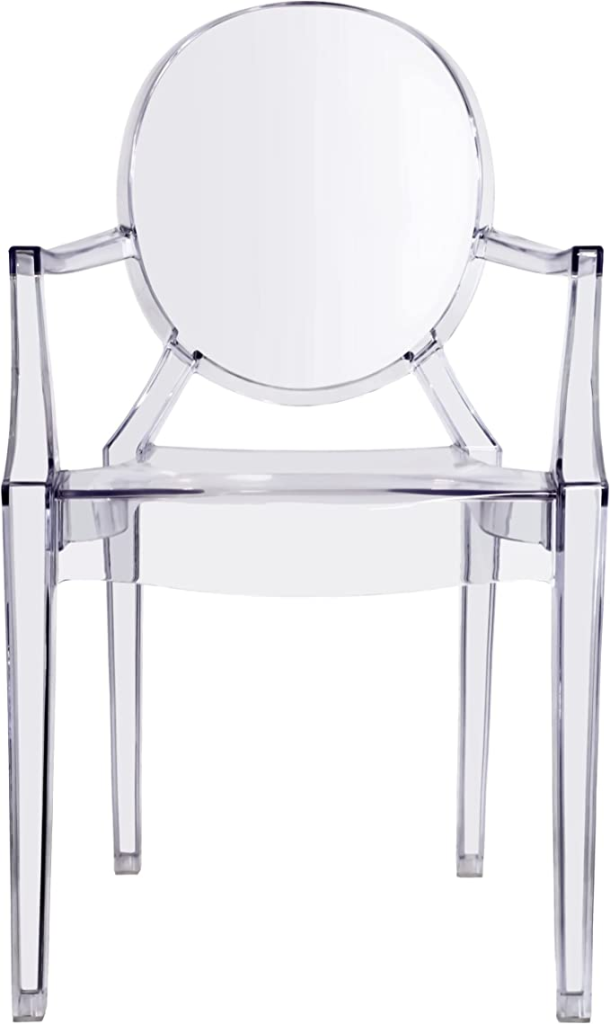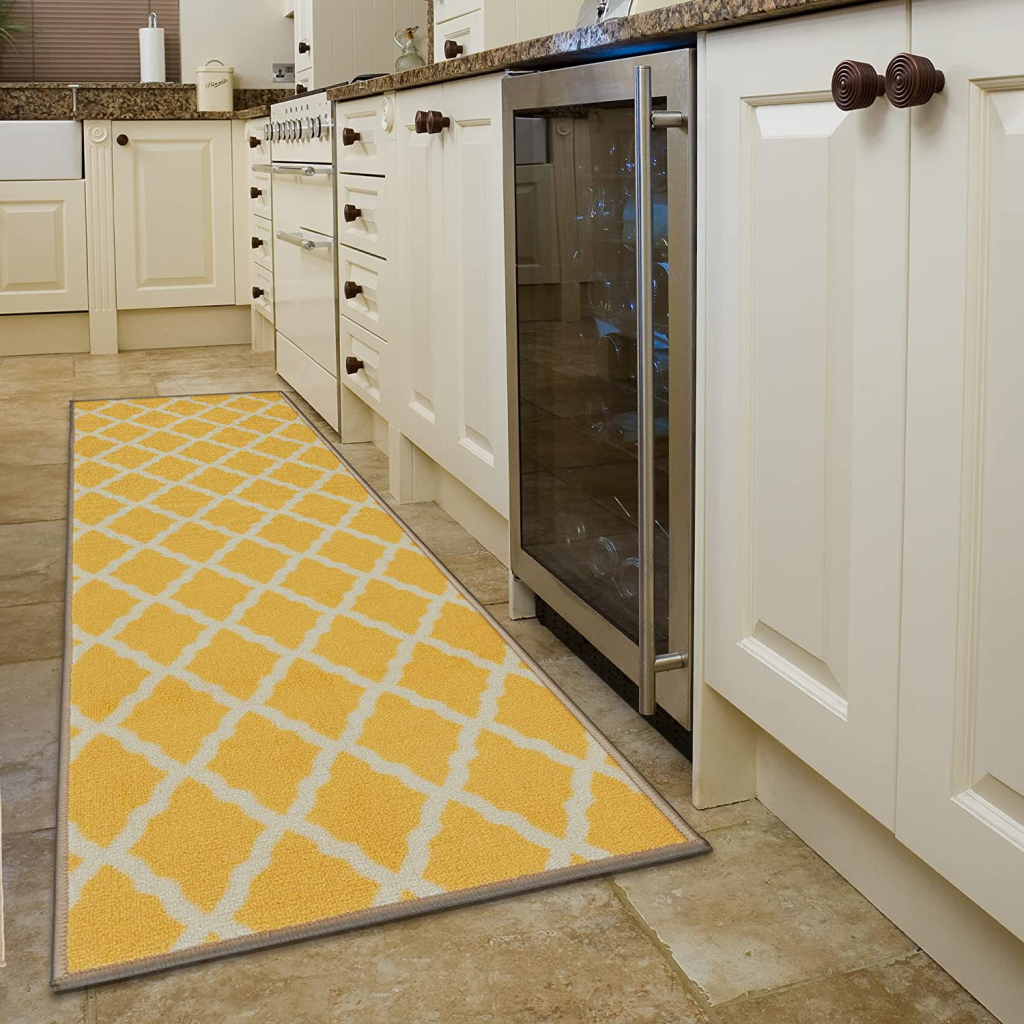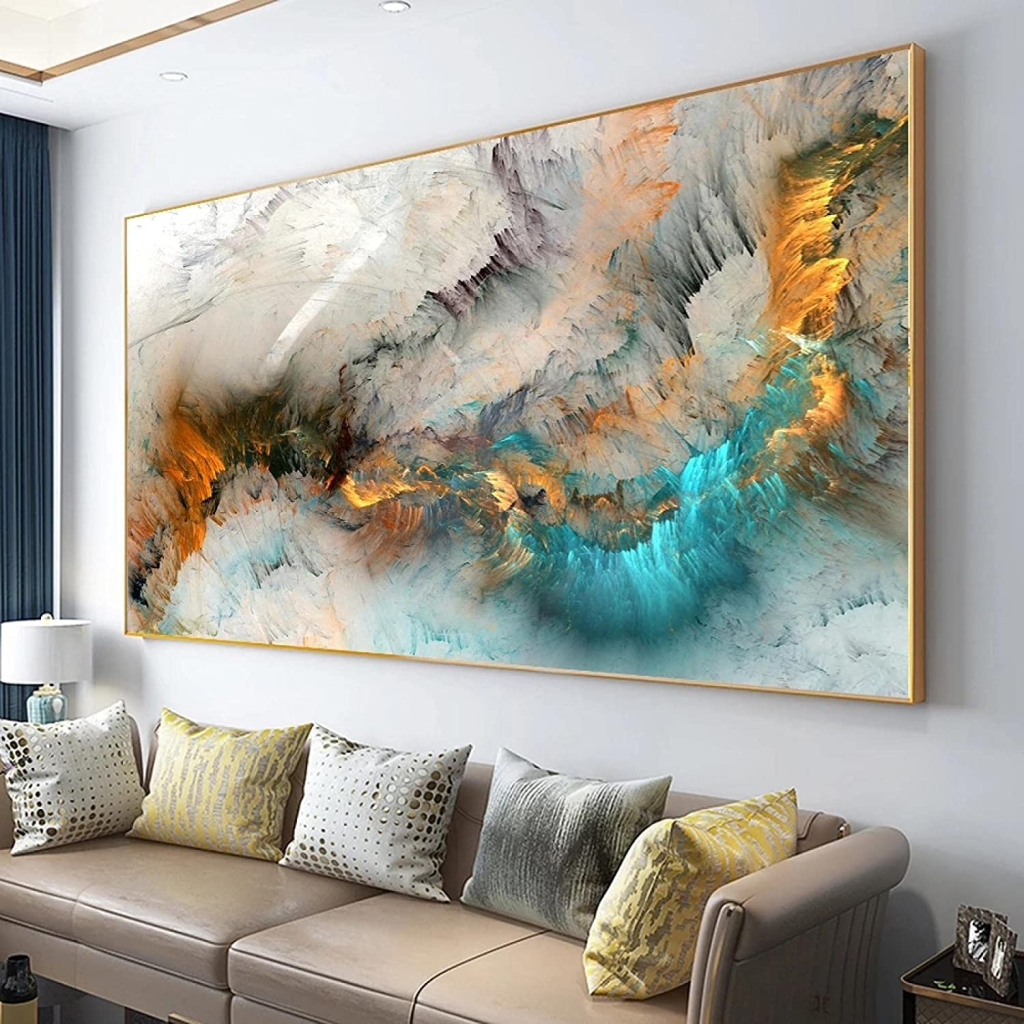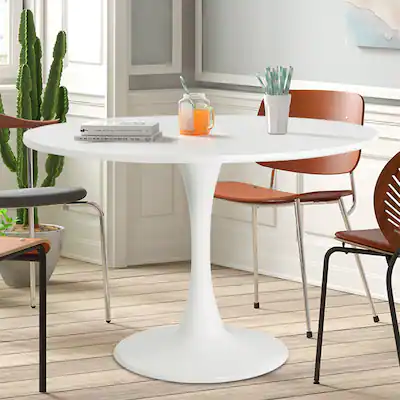 About New Funding Resources:
New Funding Resources is a private lender that works with real estate investors in Maryland, Washington, DC, Virginia, and Delaware. Our private funds provide them with the leverage they need to buy and rehab distressed homes not eligible for conventional financing. The highest-reviewed lender in the area, we work closely with our borrowers to minimize their risk and increase their profits.