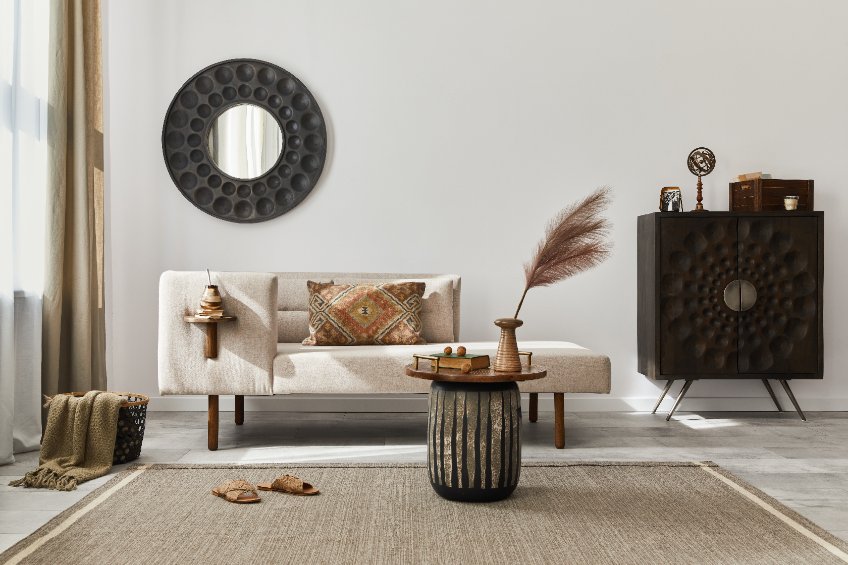 When it's time to sell a fix-and-flip home, you want to attract a buyer willing to pay top dollar. When potential buyers walk through your house, you want them to feel at home. They won't feel at home in a house with empty rooms. Empty rooms are cold, uninviting, and impersonal. In contrast, homes with stylish furnishings and decorations are attractive and welcoming. As a result, buyers can easily visualize themselves living in these rooms. Thus, they are more likely to consider purchasing the property. To bring a home-like atmosphere into a rehab property, property investors rely on professional home staging.
What is Home Staging?
Many prospective buyers can't visualize a home's potential unless the rooms are skillfully arranged to present them at their best. That's where home staging comes in. Professional home staging involves decorating, arranging furniture, and adding aesthetic touches to present a home in the best light possible. The décor highlights a home's strengths and minimizes its weaknesses.
What are the Benefits of Home Staging?
Rehabbers who flip homes too often overlook the magic of professional staging. Rehabbers are so focused on home repairs and maintenance that they forget the potential benefits of professional home staging. When it comes time to sell, savvy rehabbers consider professional staging services instead of do-it-yourself strategies. Staging is especially advantageous at properties with higher price points in the upscale neighborhoods of Washington DC, Maryland, and Virginia. Staging can help rehabbers sell their property quicker and at a higher profit.
According to the National Association of Realtors Profile of Home Selling:
82% percent of buyers' agents said staging a home made it easier for a buyer to visualize the property as a future home.
Staging the living room was found to be very important for buyers (46%), followed by staging the master bedroom (43%), and staging the kitchen (35%).
Is Home Staging Worth the Investment?
The obvious drawback to staging is the cost. The national average for staging a home is $1,605, according to HomeAdvisor. Link to So, is the cost of professional home staging worth the investment? The National Association of Realtors survey points to Yes! According to the survey, 18% of sellers' agents said home staging increased the dollar value of a residence between 6% and 10%, compared to similar homes on the market that hadn't been staged. Another 23% of buyers' agents said that home staging raised the dollar value from 1% to 5%. Moreover, none of the agents for sellers reported that home staging had a negative impact on the property's dollar value.
Home staging also contributed to a quick sale. According to the survey, 31% of agents said that home staging greatly decreased the amount of time a home spent on the market.
How Do Rehabbers Find the Right Staging Company?
Hiring an affordable professional staging company with a proven track record requires some research. To find a staging company that fits your needs and budget:
Ask a local realtor for a recommendation
Check with a local business organization or Chamber of Commerce
Visit online referral websites
Why Should Rehabbers Consider Staging?
Rehabbers who work with a professional staging company can turn a juicer profit because their home is presented at its best. Especially in high-price or competitive areas, rehabbers can benefit from working with an experienced professional staging company. Staged furniture, artwork, and other furnishings create eye-catching appeal that encourages buyers to visualize themselves living in the home.
Contact New Funding Resources
New Funding Resources understands the demands of rehabbing a property in Maryland, Washington DC, Virginia, and Delaware. We live, work and own rental property in the DC area. As a private hard money lender, we empower real estate investors to experience success for their fix-and-flip investments. Contact our team today.