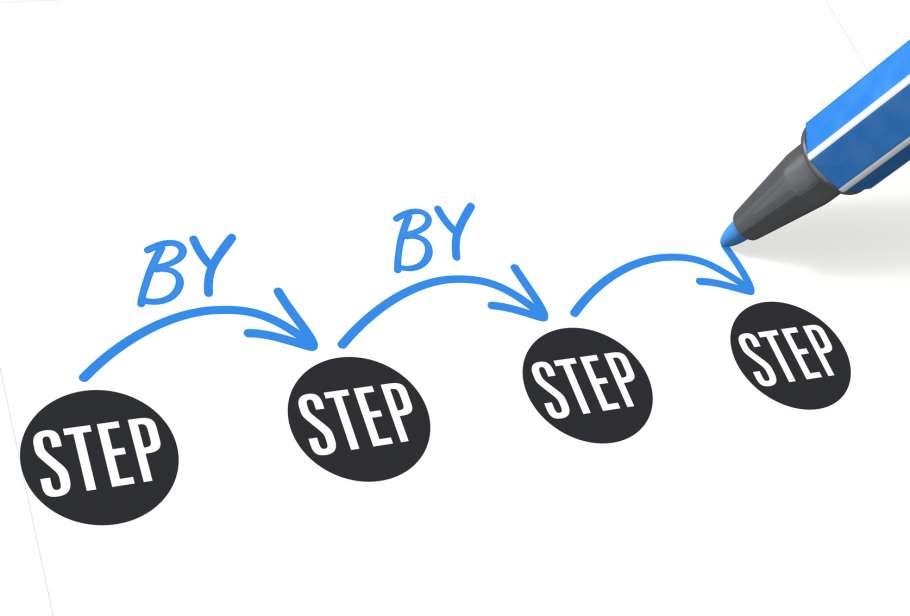 If you are new to private lending, you might have many questions about hard money loan process. How do you get a pre-approval? What's a POF? Are you guaranteed to get a loan if you're pre-approved? Can you get pre-approved if you don't have a property in mind? Once you go through a hard money loan process, you would understand how easy it is. However, for those who've never worked with a private lender before, here is a step-by-step description of our hard money loan process.
Your hard money journey begins with a conversation
By now, you've probably already talked to us about how our programs work. We work quite differently from conventional lenders that you've likely used to finance your primary residence. Though we don't verify income and are not credit-score driven, we are not a subprime lender and don't finance properties that are owner-occupied. We work exclusively with real estate investors. If you're interested in becoming one AND have some money to invest, we might be a good match for each other.
Pre-Approval is the cornerstone of any hard money loan process
If you're ready to start actively searching for an investment property, you need to be pre-approved for financing. Conventional lenders typically don't finance properties that require renovations. Private financing offers one of the few and most viable alternatives to relying exclusively on your own cash. There are two reasons you need to be pre-approved to start shopping around:
You need to know your budget. How much of a property you can afford would depend on how much money you're willing to put into the transaction. The more money you're willing to commit, the higher you can go on your purchase price. Many new investors prefer to limit themselves to a modest price range of 150K-200K to test the waters and not to overextend financially. However, if you've accumulated a substantial egg nest and feel comfortable in your own ability to manage a rehab process, you can set your sights on more expensive properties and more complex rehab projects. At New Funding Resources we don't push you to invest more in the transaction just because you have access to more capital. We know that regardless of the depth of your pockets, chances are you're looking for maximum leverage. Our private loans are designed to provide your that leverage at the lowest possible cost.
You need a POF to make an offer. Once you're ready to make an offer, you will need to include a Proof-of-Funds Letter with it. A POF Letter lets the seller know that you're a qualified buyer, and your offer must be taken seriously. Our Proof-of-Funds letter clearly states that your offer should be considered a cash offer placing you on equal footing with all-cash investors.
Pre-approval is not based on a specific property, and you don't have to have a property in mind to get pre-approved. Think of your pre-approval is our professional estimate of how much you can afford.
Profit is the key (and the required condition for funding)
You could be pre-approved for a million dollars, but if your rehab transaction doesn't make sense, you would have a hard time finding a private lender willing to fund it. Why? Because making sure that you're making a profit is an integral part of our hard money loan process. We don't have specific profit or ROI requirements. After all, 20K in profit be a quick win on a modestly priced Bowie townhouse requiring minor TLC. Alternatively, the $20K might not be worth the effort if we are talking about a complex (and expensive) rehab in Washington, DC. We use common sense, and so should you.
If you're just starting out, call us before placing a property under contract. Let's look at the numbers together and make sure that the profit you're generating aligns with your investment goals and our underwriting criteria.
LOI is the final step in the process prior to funding.
Once you have a ratified contract and the scope of work, we can prepare the Letter of Intent. Unlike the POF, which emphasizes your personal strength as a borrower, the Letter of Intent is specific to a particular property. It spells out the terms and the conditions of funding your hard money loan. By singing that LOI, the borrower agrees to these terms so we can start clearing those conditions in preparation for the closing.
We at New Funding Resources follow a hard money loan process that it makes it easy to buy, rehab, and make money in real estate. Whether you are investing in Woodbridge, VA, or Hagerstown, MD, we are here to help you improve your bottom line and grow your business. Ready to roll with a new deal or still have questions. Call New Funding Resources at 240-436-2340.