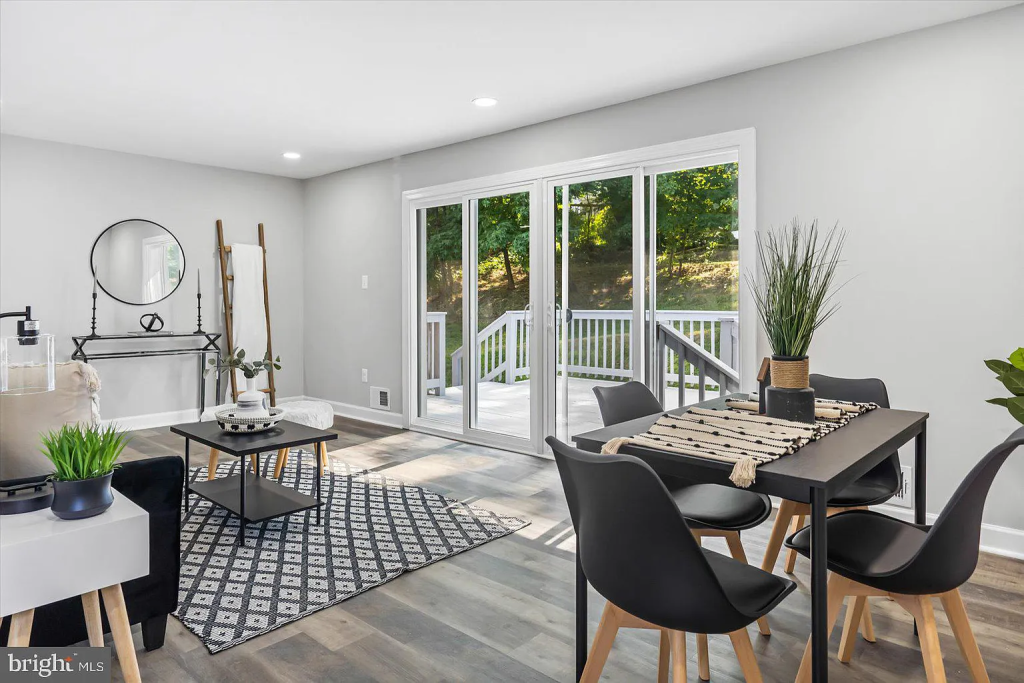 Pricing a renovated property for sale is a delicate balance between setting a fair price and ensuring the best possible return on investment. The price of your rehab should reflect such factors as the current market conditions, the location of the property, the quality of the renovation, and the features of the property. As a private lender in Maryland, I do understand that is often easier said than done. We've seen too many borrowers whose properties linger on the market with very little activity, while other investors hit the ball out of the park again and again with the spot-on rehab pricing strategy. So let's try to unpack the most common mistakes and the best practices for pricing your rehab just right.
Mistake #1: Getting Emotionally Involved.
Let's start with the basics. Getting emotionally involved with a property is the first mistake you can make when making a pricing decision. The less experienced borrowers are the most susceptible to it – especially those who were challenged by the renovation process and spent more on it than they had initially planned. Their thinking goes like this: "I've put blood, sweat, and tears into this rehab. My contractor quit in the middle of the project, and I had to start anew. I need to get this price to make it worthwhile. I deserve this price."
I hate to rain on their parade, but their renovation woes are the last thing the market cares about. The selling price of their invesment property will be determined not by what they "deserve" but by what the buyers are willing to pay for that specific property in that specific neighborhood. Basing the pricing decisions on irrational greed or to prop up the dwindling ROI is a risky strategy that most likely will reduce your profits further rather than increase them.
Best Practice #1: Slash prices quickly
Greed has been around forever, and whether we like to admit it or not, we are all susceptible to it. So what do you do when you feel you might have overpriced your rehabbed property? Do what the most experienced borrowers do – cut down your price and cut it down quickly! The speed with which the price is cut differentiates an experienced real estate investor from a newbie.
Seasoned investors know what they are working against – the notorious DOMs or Days on the Market. The longer the property sits on the market, the higher the chances of low-ball offers. Time is not on your side when your property is listed for sale. And don't forget that you are also being squeezed by the carrying costs of your investment property – making payments on your private loan, paying taxes, and maintaining your vacant insurance policy.
If you're not getting offers you like, do not wait for months to drop your price. Instead, decrease your price on a weekly basis until you feel your listing is generating the buzz and the activity it needs. The last thing you want is to look like a tired seller hoping for any offer to get that home off your hands.
Best Practice #2: Quality of Renovation Influences the Listing Price
If you purchased the property using a private lender like New Funding Resources, chances are your lender requested an appraisal to determine the after-repair value of that property. Such an appraisal is based on your scope of work and typically assumes the renovation quality that is customary to the neighborhood. In reality, some of our borrowers surpass those quality standards and have a legitimate reason to price their final product above the original ARV.
For example, take a look at this beauty just listed in Frederick. Our borrower is listing it 15% over the original ARV, but you must admit it looks awesome. The time will tell if it indeed fetches the price he is shooting for, but I don't blame him for trying.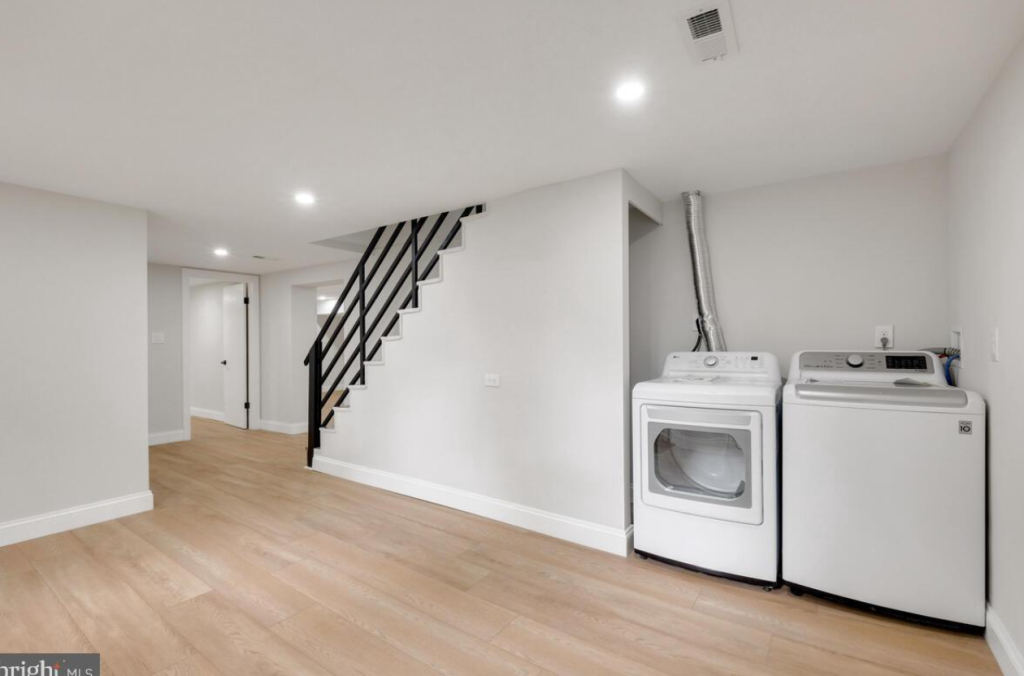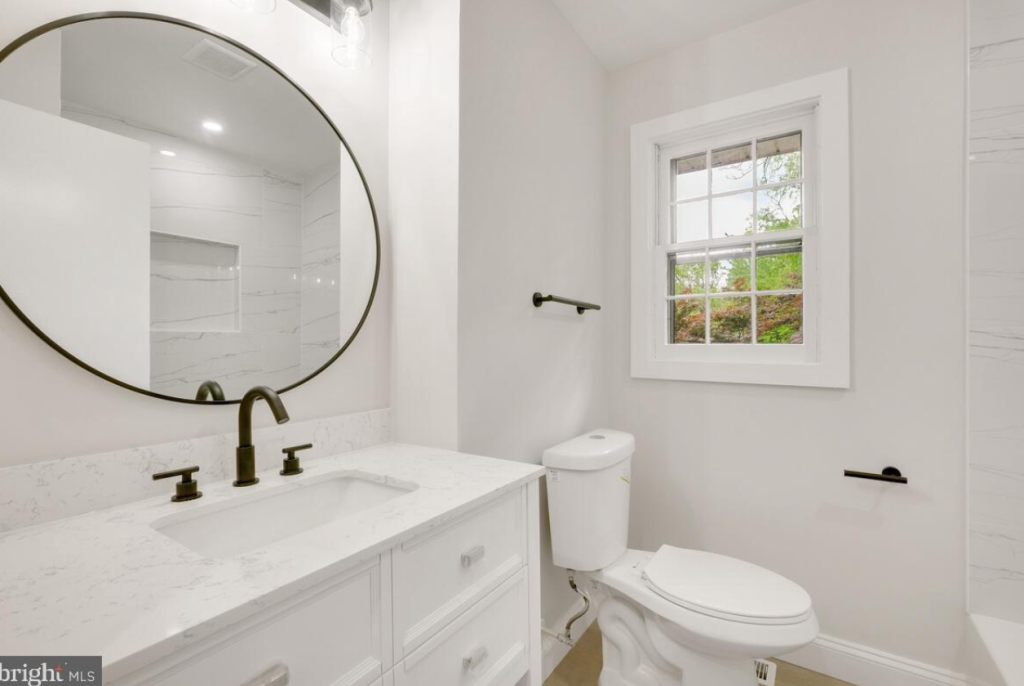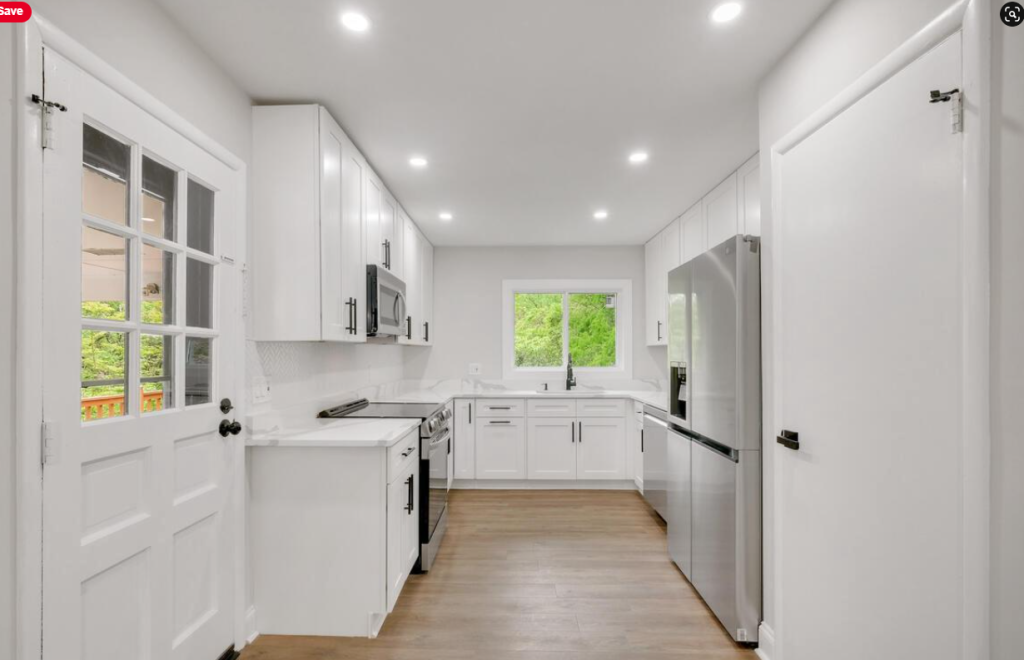 For example, take a look at this beauty just listed in Frederick. Our borrower is listing it 15% over the original ARV, but you must admit it looks awesome. I like all the attention to detail and the style consistency (check out that black hardware and the stylish staircase leading to the basement). The time will tell if it indeed fetches the price he is shooting for, but I don't blame him for trying.
Here are some other examples of renovation quality that exceeds the neighborhood standards. Notice how they maximize square footage by giving their buyer an extra storage space upstairs. However, this borrower's strategy is not to hold off for the highest price. As a professional investor, he prefers to price his properties right at the market, create excitement, sell quickly, and move on to the next project.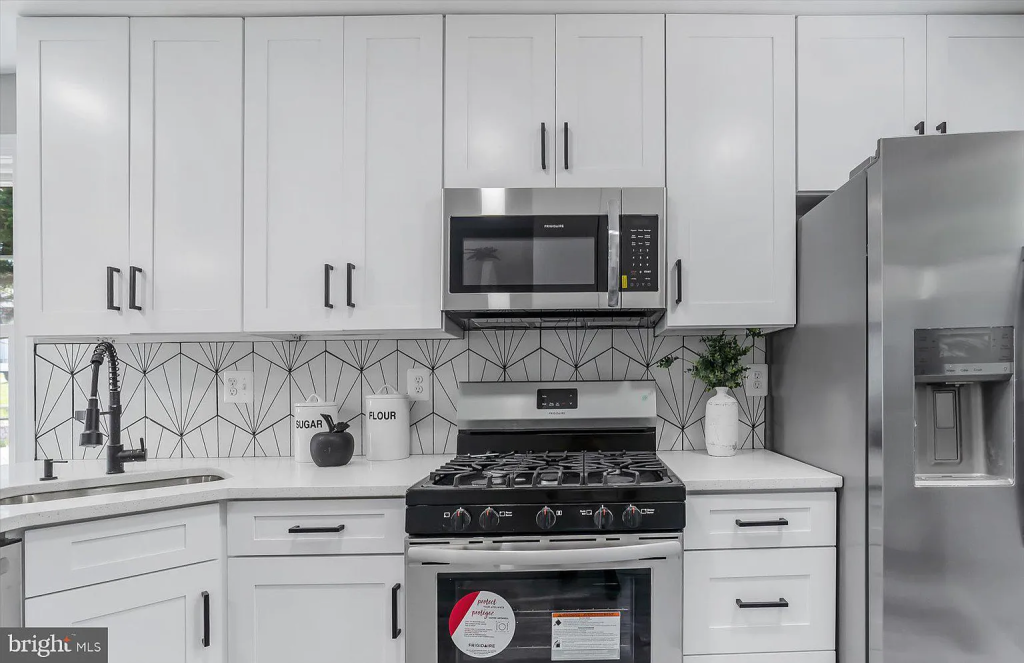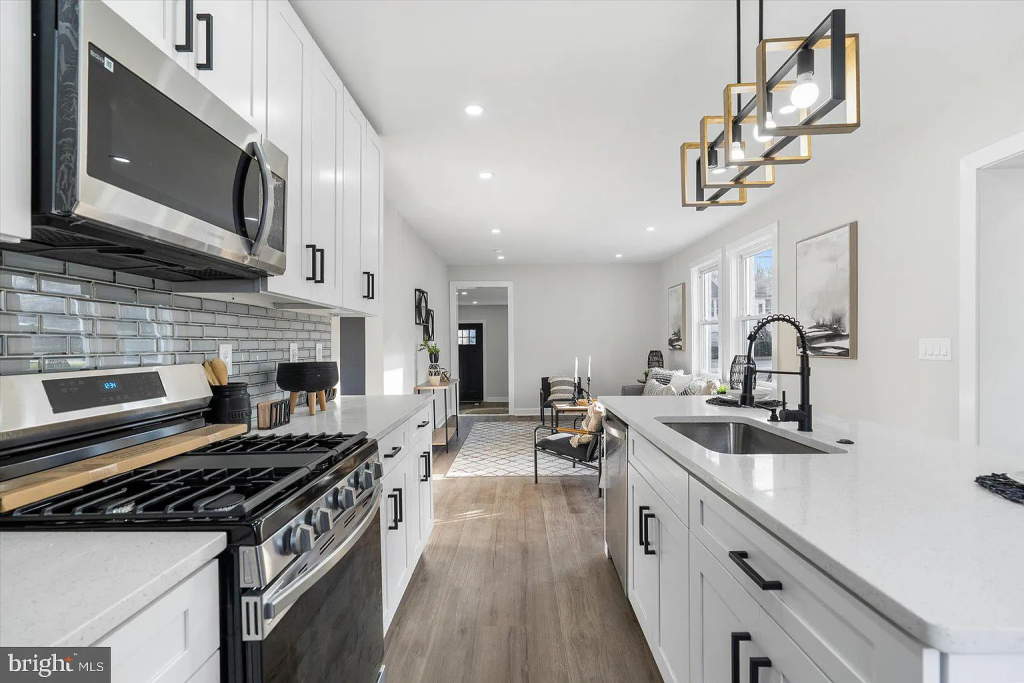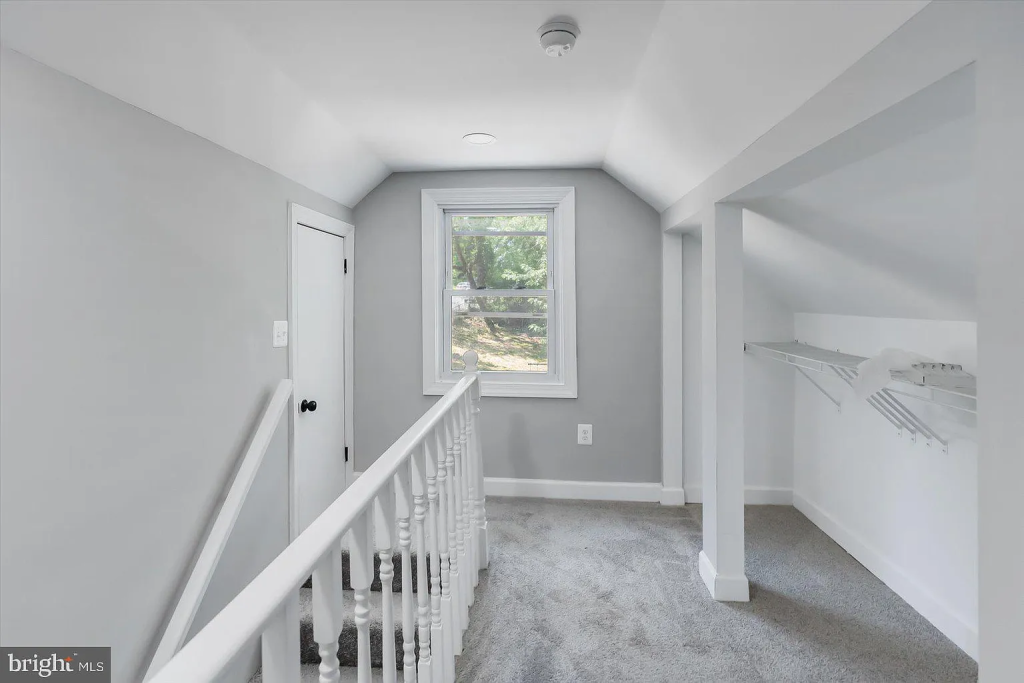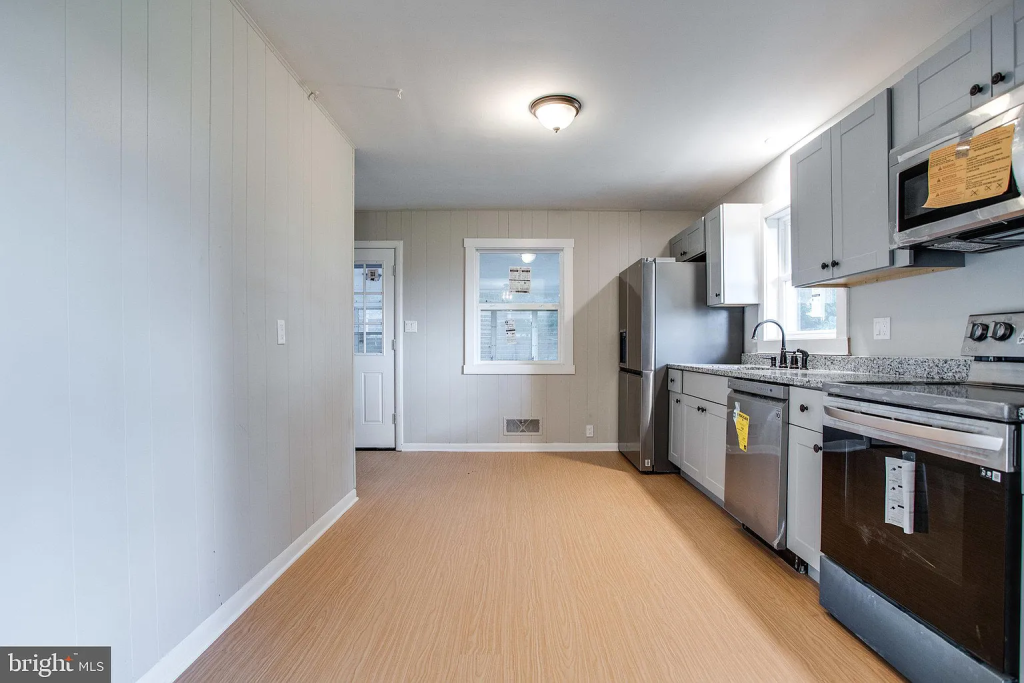 I will not showcase many poor-quality renovation projects, but we've also encountered a few of those. If you choose not to provide a washer and a dryer or build a deck when the house obviously needs it, this is not giving the buyers "more options and more choice," as one of our borrowers claimed.
This will lower the value of your project below its original ARV. If you decide to skimp on hardwood floors in your DC rehab and use composite materials instead, this will turn off many buyers and negatively affect your sales price.
Mistake #2: Poor Curb Appeal
Take a look at these two pictures below. Which property would you be excited about right off the bat? I think the answer is obvious. I love how thoughtful the investor of the property on the left was. He could have easily skipped adding the wooden staircase leading to the back of the house using the good ole' justification of "they can do it later if they want it." However, he attended to every detail and inticipated every issue, in his case, muddy, slippery walk to the back yard. Et Voila! A beautiful stairwell fit for a queen (well, kind of).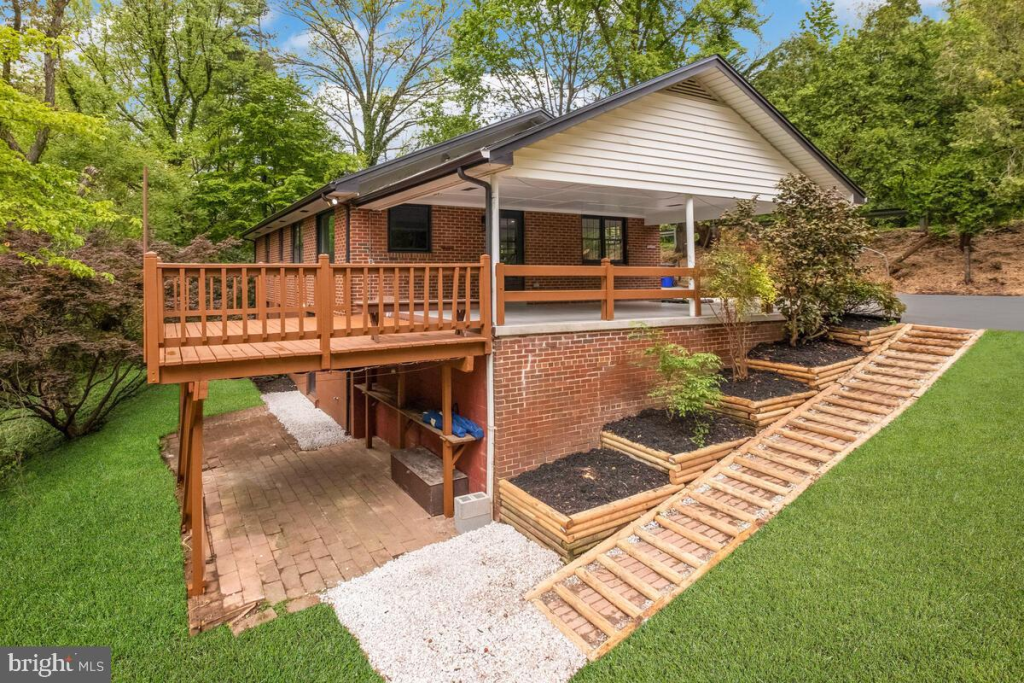 Here is every detail is attended too. This rehab is a labor of love.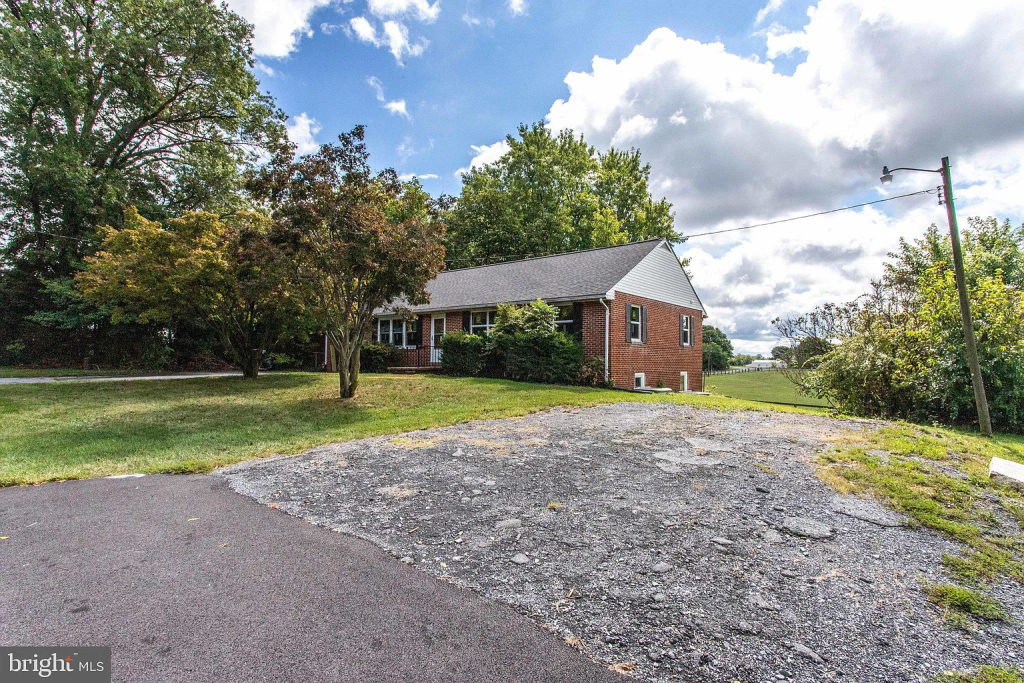 I have not even looked inside, but I am already depressed.
The truth is landscaping is the first thing potential buyers see. It absolutelely pays to spend some of your renovation budget there to put your best foot forward. It shows you've catered to your buyer's every wish and deserve the price you ask them to pay. You can read more about landscaping on the budget in our previous blog.
Best Practice #3: Staging Your Property
The most experienced rehabbers know: staging your property helps sell it fast and for the highest price. Being in the fix-and-flip business is selling a dream. A dream of stress-free living without clutter, old baggage, or pet hair. The kitchen is for entertainment, the bathroom is for mindfull self-care, the deck is for sipping wine while enjoying that immaculate landscaping. Nothing helps articulate that dream better then modern furniture, art and plants arranged just so. Ambiance, my friends, I am talking about ambiance.
We've written several articles about the benefits of home staging, but let me reiterate the most important elements. If you flip more than two to three properties a year and intend to keep up the pace, it might pay to get your staging materials and re-use them. If you don't anticipate to be so active, you might want to consider hiring a staging firm that works with real estate investors.
Mistake #4: Not Taking Professional Pictures
Not taking professional pictures of your newly renovated property is my personal pet peeve. You've worked too long and too hard to skip this inexpensive final element of your rehab. Even with the best camera, you cannot match the quality of professional pictures that would make even a smallest property look like a palacial spread. You can read more about the benefits of using professional photographers in our blog.
I can talk endless about the importance of correctly pricing your renovated investment property, but let me finishwith the two final recommendations.
Use Your After-Repair Value Appraisal Wisely
Estimating an after-repair value is not a exact science. Even our trusted appraiser Brian and I sometimes disagree. Plus the market might have moved up or down since that appraisal was done. However, it still can provide an excellent starting point for your pricing analysis. If you are pricing your rehab significantly higher than the appraisal, ask yourself for the justifications. Is it because of those new more expensive comps that just popped up next door? Is it because you went way beyond your initial scope of work and set new renovation standards for the immediate neighborhood? Or is because you feel you and your property is super special and deserve an increase of more than 100% of the initial after-repair value appraisal? Doubling the price of the initial appraisal is not a joke. We actually have a client who did it. The property is still ACTIVE, stay tuned for the updates.
And one last thing. Don't hesitate to call us when you are about to list your newly rehabbed property for sale. We always check out the listing of the properties we are financing and can definitiely provide input on how to price your rehab to maximize your profits and manage your risk.