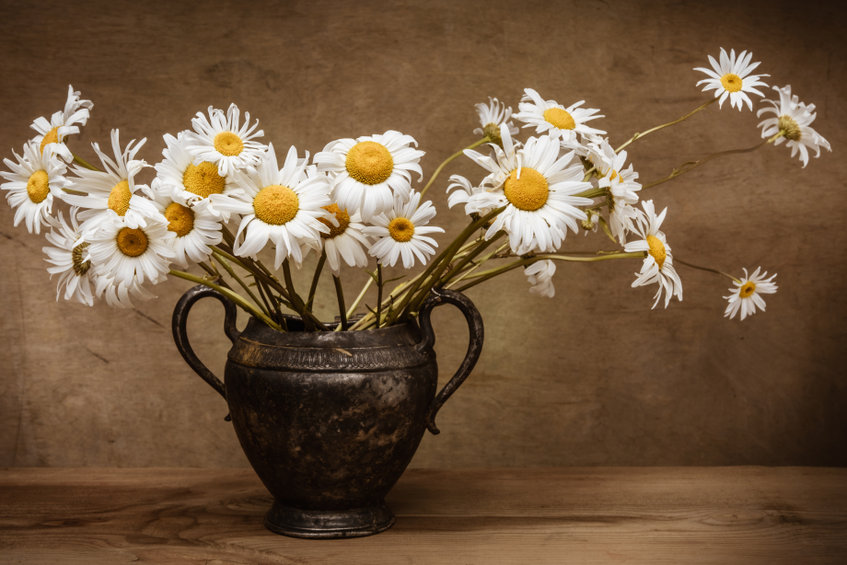 Landlords and house-flippers in Metro DC know that a beautiful yard is good for business. An attractive, well-kept yard is inviting to both tenants and house buyers. Additionally, landscaping improvements increase property value, so landlords can charge more for rent and rehabbers can earn more when selling a fix-and-flip home.
Affordable landscaping projects
When investing in a fix-and-flip or buy-and-hold rental property in Maryland, Virginia and Washington DC, you want sensational curb appeal, while keeping costs low. In order to earn a profit, rehabbers need to be smart about the time, energy, and money they invest in landscaping. Therefore, invest in the easiest, quickest, and most affordable landscaping project that will bring you a return on investment. Find the right mix of landscaping solutions to keep expenses low and property values high. Remember, tenants and home buyers will pay more for a well-landscaped home.
Here are five of the easiest and most affordable landscaping projects that will bring you the most return on your investment.
Plant flowers and green plants
When you buy a house to rent or flip, planting a few flowers near the front door brightens the entrance. This small touch creates a good first impression for potential renters or homebuyers, and it doesn't cost a lot of money. However, flowers aren't just for the front doorstep. Property investors can plant perennial or annual flowers in a yard to prevent soil erosion, reduce the maintenance of a full lawn, and control the lawn's border.
How to choose plants and flowers
When choosing flowers and other green plants, consult with a knowledgeable lawn and garden sales associate. Or at the very least, invite a friend with a green thumb to shop with you. When buying flowers, select:
Low-maintenance blooms that don't require dead-heading
Flowers proven to be hardy plants in varying weather conditions
Varieties that are native to your region, because these plants require less maintenance
Perennials that bloom every year without replanting (for buy-and-hold rentals)
Annuals that are colorful, beautiful, and less inexpensive than perennials (for fix-and-flip)
Flowers suited to the light. Plant labels will say full shade, part shade, full sun, or part sun
Plant low-maintenance shrubs
Flowers aren't the only plants that add interest to your landscaping. Low-maintenance shrubs and bushes do, also. Shrubs provide structure to the landscaping, and their versatility gives property owners many different options. Focus on easy-to-grow shrubs that thrive in your climate. Before planting, know the shrub's mature height and width to ensure it will fit the available space as it grows.
Control weeds
While flowers make a good first impression, weeds do just the opposite. For weed control in a flower bed, prevention is the key. Consider using an over-the-counter weed preventer like Preen. Additionally, apply mulch, pea gravel, or rocks to prevent weed growth.
Make the grass grow
To impress potential renters or homebuyers, the lawn can't be overlooked. When people see a house for the first time, the front lawn is one of the visual factors that makes the most impact. Make the grass greener by applying either fertilizer or grass seed or both. In fact, you should work on the lawn as soon as you buy a house. That way, the grass will be fuller and greener when you're ready to sell or rent. When shopping for grass seed, look for low-maintenance grasses that need minimal watering and mowing.
Trim trees and shrubs
If the house already has trees and shrubs in the yard, you should shape and trim anything that's overgrown. Pruning not only improves the look of a shrub's shape, it also stimulates flowering. Flowering trees and shrubs are sure to impress.
Landscaping projects on a budget
The exterior appearance of a home – its curb appeal – is important to potential renters and home buyers. By attending to the property's landscaping projects, investors create a fresh, inviting, and well-tended look. As an investor, you want to strike the right balance between your desire for an attractive property and the cost in time and money to make it happen. These low-maintenance, cost-effective landscaping project ideas help investors get the most out of their investment.
Empowering Landlords, Rehabbers in Metro DC
At New Funding Resources, we're real estate investors ourselves. We understand the demands of renting and rehabbing houses in Maryland, Washington, DC, Virginia, and Delaware. As a private lender, we work with real estate investors to cultivate long-term, mutually beneficial relationships. Contact our team of professionals. We are happy to guide you through the hard money lending process and empower you to invest in real estate projects that work for you.