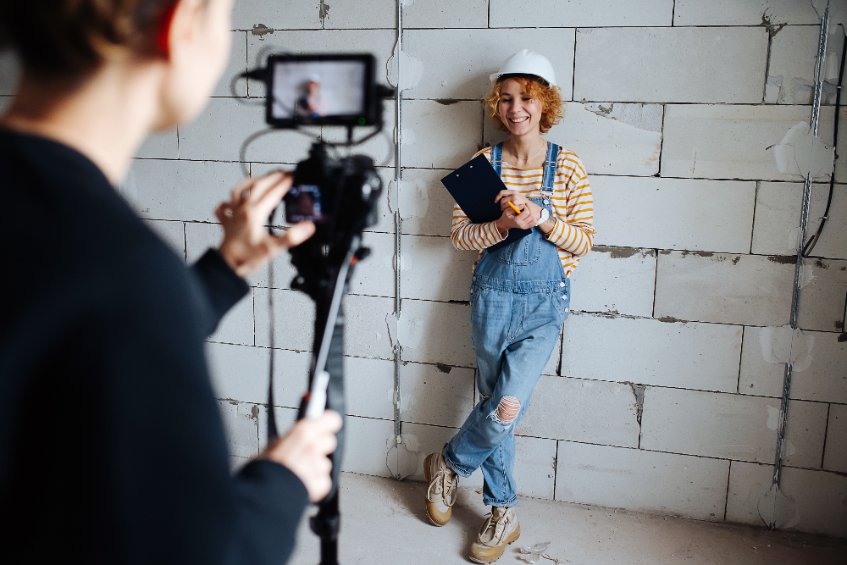 They say a picture is worth a thousand words. When it comes to real estate transactions, a picture might be worth a thousand dollars or more. Professional photos present a property at its best. Thus, professional images engage potential buyers so much better than amateur photos.
We see the results of poor photography all too often in the real estate market of Washington DC, Maryland, and Virginia. If one of our borrowers is having trouble selling a property, we take a close look at the property listing, especially the photos. Maybe the borrower or the real estate agent took the photos with a cellphone camera without much concern for lighting, subject, or composition. Oftentimes the photos look dark or washed-out, and the rooms look small. Consequently, the property just doesn't appeal to potential buyers.
Why invest in professional real estate photos?
Similar to home staging, professional real estate photography is a marketing technique that helps investors sell their properties faster and for more money. We recommend that whenever possible, property investors hire a professional photographer to take real estate photos.
Essentially, the goal of real estate photography is twofold:
First, capture a buyer's attention
Second, make a great impression
Real estate marketing tip for small rooms
Professional real estate photographers know which techniques will make a room look amazing. With a critical eye, they use staging, lighting, and angles to capture the most attractive images. Even small or plain rooms look awesome, thanks to their attention to detail and expert editing. Their photos are bright, crisp, and eye-catching. Professional photographers possess the right lighting equipment, cameras, lenses, and software to create images that make the listing stand out. Unless sellers or real estate agents have photography training and top-notch equipment, they won't be able to capture the high-quality images like those of a professional photographer.
To find a certified real estate photographer in Virginia, Maryland, and the DC area, check the directory listing of the Real Estate Photographers of America & International. Also, ask your real estate agent – it's likely they've used a photographer in the past and can recommend good candidates for you to interview.
Why invest in 360-degree virtual tours?
Photos contribute significantly to a real estate marketing campaign, especially when combined with 360-degree virtual real estate tours. Geared specifically to potential buyers who aren't ready or available to tour a property in person, virtual tours present a handy alternative. A virtual tour combines a series of interactive 360-degree panoramic photos. Viewers can navigate from room to room and zoom in and zoom out to thoroughly explore a property. They see and experience the home as if they're already there. By doing so, potential buyers can decide if they want to tour in person, write an offer, or move onto the next property listing. Virtual tours are time-savers for real estate agents because virtual tours reduce the number of in-person showings. Potential buyers view the property virtually before scheduling a showing.
Real estate marketing tip for high-end property
Professional real estate photos and 360-degree virtual tours are important marketing tools for home sellers. Virtual, interactive tours are especially advantageous when selling high-end and luxury real estate. These buyers expect to be catered to, and virtual tours substantially enhance a real estate listing. Virtual tours add an extra dimension to the listing, and the "Wow!" effect shouldn't be underestimated. Plus, virtual tours benefit potential buyers who find it a challenge to tour a property in person. Virtual tours help sell properties to buyers with limited mobility or house hunters from out of the state or out of the country.
Hard Money Financing for DC investors
Savvy real estate sellers in Washington DC, Maryland, and Virginia use every tool at their disposal to market their properties. These tools include professional real estate photos and interactive 360-degree panoramic virtual tours. High-quality photos and panoramic images show a property at its best.
At New Funding Resources, we lend our own money to finance promising real estate investment opportunities. Our hard money loans are specifically designed for the real estate market in Washington DC, Maryland, and Virginia. New Funding Resources helps property investors thrive. Contact us today to get funded now.