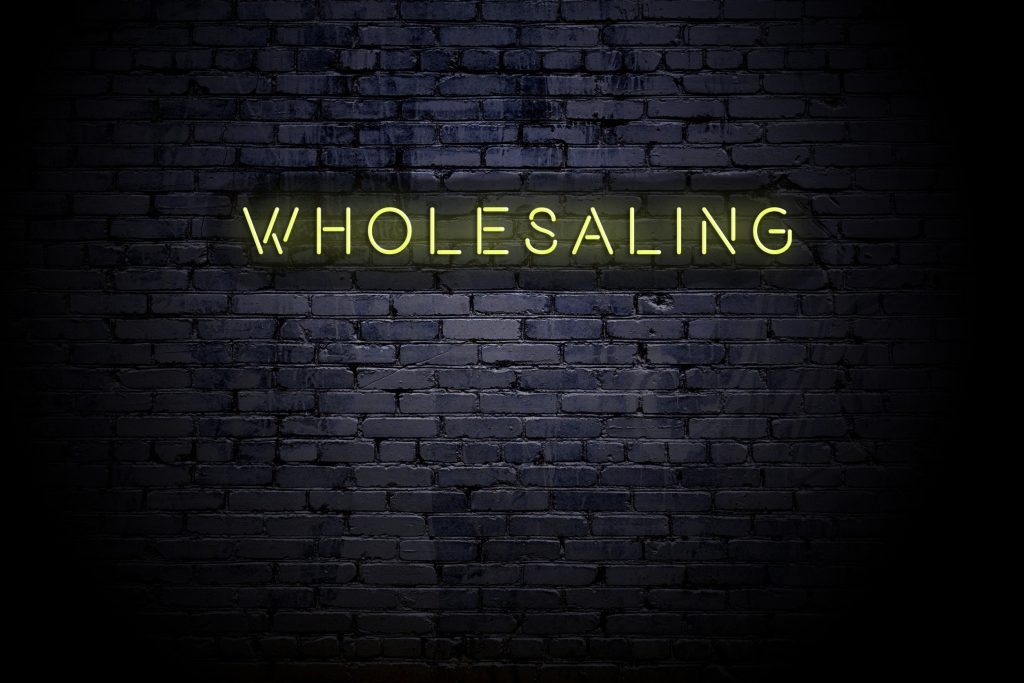 Our borrowers employ different strategies to find homes to invest in. One such strategy is working with wholesalers. While I am personally not the biggest fan of wholesalers, I have to admit that many of our borrowers have made money working with them. So let's talk about real estate wholesalers, who they are, how they can help you, and the risks of working with them.
What do wholesalers do?
In real estate, wholesalers are individuals or companies that specialize in finding and securing properties at a discounted price and then selling them to investors or other buyers. They act as intermediaries between sellers and buyers, typically focusing on distressed properties or those with a high potential for profit.
Wholesalers employ various strategies to identify and acquire properties, such as direct marketing, networking, or working with real estate agents. Once they have a property under contract, they assign or "flip" the contract to an investor or buyer at a higher price than the one they negotiated with the original seller. The difference between the contracted price and the sale price represents the wholesaler's profit.
How can real estate investors benefit from working with wholesalers?
Working with wholesalers in real estate can provide several benefits, which include:
Access to off-market deals: Wholesalers often have access to a network of off-market properties that may not be available through traditional channels like MLS. This gives you the opportunity to discover properties that have not yet been widely marketed or are not actively listed for sale.
Time and effort savings: Wholesalers handle the initial legwork of finding properties, negotiating with sellers, and securing contracts. This saves you time and effort in identifying potential deals, especially if you have limited resources or are looking to scale your real estate investment activities.
Reduced marketing costs: As a real estate investor, you don't need to invest heavily in marketing campaigns or lead generation efforts to find potential properties. Wholesalers have already done the marketing and lead generation to identify motivated sellers or distressed properties for you.
Pre-negotiated purchase price: Wholesalers negotiate with the sellers to secure properties at a discounted price, often below market value. This might provide you with an opportunity to purchase properties at a favorable price, potentially increasing your for profit when you decide to fix-and-flip or buy-and-hold the property.
Simpler transaction process: Working with a wholesaler can streamline the transaction process. They typically handle the necessary paperwork, such as drafting contracts, assigning contracts, and coordinating with title companies or closing agents. This simplifies the buying process and can help facilitate a smoother transaction.
Networking and industry connections: Established wholesalers often have a wide network of industry professionals, including investors, contractors, and other real estate service providers. By working with wholesalers, you can gain access to these connections and benefit from their expertise and recommendations.
What are the risks associated with working with wholesalers?
While working with wholesalers in real estate can present opportunities, it's essential to be aware of potential risks. Here are some risks associated with working with wholesalers:
Lack of transparency: Some wholesalers may not fully disclose all information about a property, such as its condition, title issues, or liens. This lack of transparency can lead to unexpected problems or costs down the line.
Limited control: When purchasing a property through a wholesaler, you may have limited control over the negotiation process or the ability to conduct thorough inspections. You rely on the wholesaler's assessment and representations, which may not always align with your preferences or expectations.
Inaccurate property valuation: Wholesalers determine the purchase price and potential resale price based on their analysis. However, their evaluation may not always be accurate, leading to overpaying for a property or unrealistic profit expectations.
Higher prices: Since wholesalers aim to make a profit, the price they assign to the property is higher than what they negotiated with the original seller. This higher price may reduce your potential profit margin.
Unreliable wholesalers: The real estate industry, including wholesaling, can attract individuals with varying levels of experience, knowledge, and integrity. Some wholesalers may lack the necessary expertise or may engage in unethical practices, such as misrepresenting properties or failing to fulfill contractual obligations.
How can real estate investors mitigate risks when working with wholesalers?
Now that we know the pros and cons of working with wholesalers, let's talk about what a real estate investor like you can do to minimize risks and increase their profits. To mitigate risks when working with wholesalers in real estate, consider the following steps:
Conduct your own after-repair value analysis: Do not trust the wholesaler's assessment of the property value. Remember, they are interested in selling it to you at the highest price to maximize their own profits. If you are a serious real estate investor, you must learn how to run your own market analysis to determine the accurate after-repair value of your investment property.
Independent property inspection: Walk the property with your contractor or hire a qualified inspector to assess the condition of the property. This step helps identify any potential issues or hidden costs that the wholesaler may not have disclosed.
Don't be afraid to negotiate with the wholesaler: The wholesaler wants to sell you the property for the highest price possible. As a real estate investor, you make money when you buy, so your goal is to pay as little as possible. Once you conducted your due diligence on the property condition and the after-repair value, you may want to leverage it to negotiate more favorable terms.
Verify contract and terms: Review the contract and all terms carefully. Ensure that the terms align with your investment goals and preferences. Seek legal advice if necessary to understand all obligations and potential risks involved.
Title search and liens check: Conduct a thorough title search to uncover any existing liens, encumbrances, or legal issues associated with the property. This search can help you assess the property's marketability and potential risks.
Seek professional advice: Consult with real estate professionals, such as attorneys, real estate agents, private lenders or experienced investors, who can provide guidance throughout the transaction. They can help you navigate the process, identify potential risks, and ensure compliance with local laws and regulations. Read our blog for more information on where you can get free real estate advice.
Research and due diligence: Thoroughly research the wholesaler's reputation, track record, and credibilitybefore entering into any agreements. Look for online reviews, testimonials, and references from other investors who have worked with them. Verify their credentials and ensure they operate within the legal framework of your jurisdiction.
Build a network of reliable wholesalers: Establish relationships with trustworthy wholesalers with a proven track record. Networking within the real estate investment community can help you find reputable wholesalers through referrals or industry events.
Maintain clear communication: Maintain open and transparent communication with the wholesaler throughout the process. Clearly communicate your expectations, ask questions, and seek clarification on any concerns or ambiguities.
By following these steps, conducting thorough due diligence, and seeking professional advice, you can mitigate risks and increase the likelihood of a successful and profitable real estate transaction with wholesalers. As a private lender in the Washington, DC area, we are here to offer you guidance and advice at every step.