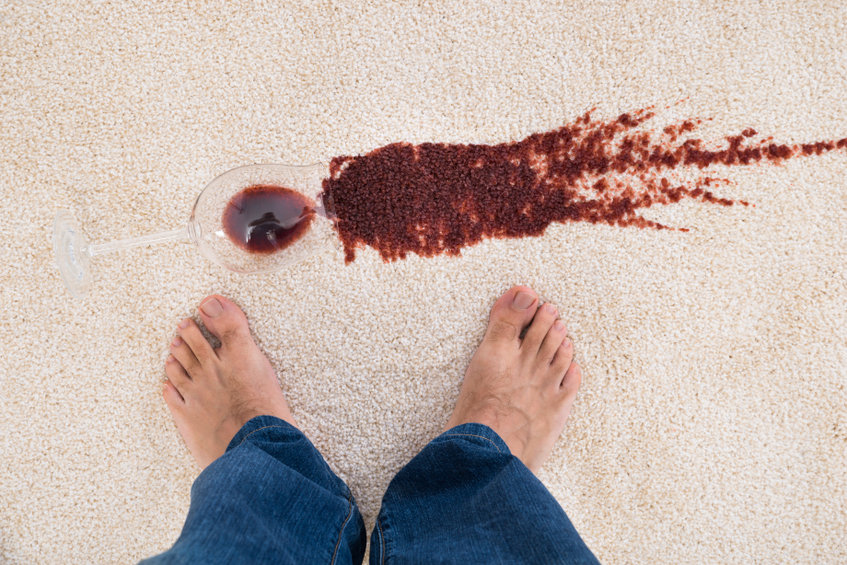 Carpeting – it's the surface where kids play, babies crawl, and families stretch out to watch movies. Carpets not only provide comfort and warmth to a rental home; they also add beauty and style to the décor.
Guide to Choosing a Rental Property Carpet
Carpet in a rental property in the DC Metro area is a high-maintenance and high-cost item. Carpeting typically costs $2-$4 or more per square foot. Combined with the carpet pad and installation, a landlord is likely to spend $500-$1,500+ on living room carpet alone. However, the investment has its rewards. A good-looking carpet is one of the biggest reasons a prospective tenant will choose to rent. Likewise, carpeting is one factor that contributes to lease renewal. Certainly, carpeting is an important feature of a rental property. When selecting carpet, savvy landlords buy smart and protect their investment.
Here is a guide to choosing and maintaining carpet for your rental property in Delaware, Maryland, Virginia, and Washington DC.
Carpet Price
When shopping for new carpeting, price is one factor to consider. Landlords will want to weigh the pros and cons of spending more money on a higher-grade carpet versus saving money on a lower-grade carpet, knowing it will need to be replaced more often. According to HUD, the useful life of a rental carpet is approximately five years. However, a top-grade carpet lasts longer. Therefore, landlords will need to replace a top-grade carpet less often than a rental-grade carpet. It's a price vs. quality issue to think about.
Carpet Quality
When purchasing carpet, landlords should consider the anticipated wear and tear. Carpets in homes with children and pets experience more wear and tear than those with singles or couples. Renters tend to be less careful with carpet that's in a rental property than in a home they owned. They may not treat spills and pet stains promptly. Additionally, vacuuming and steam cleaning occur less frequently in rentals. Because of these maintenance factors, most landlords prefer a rental-grade carpet.
Carpet Composition
Polyester polymer is good quality rental carpet. Polyester carpet looks great, wears well, and feels soft. Its durability and stain resistance is ideal for rental spaces.
Carpet Color
As for carpet color, landlords should choose a neutral shade of gray, tan, or light brown. The white carpet might look terrific in a property offered for sale, but it will not last long with tenants. Darker colors blend with the tenant's furniture and hide a lot of stains.
Carpet Pile
When selecting the carpet pile, landlords should choose a mixture of densely packed cut pile and looped pile. Why a combination? Looped-pile carpet, such as Berber, is wear-resistant, resists crushing, and won't show wear in high traffic areas. However, its rough texture may be off-putting to some renters. A mixture of looped and cut piles is softer and more attractive, yet still durable.
Carpet Pad
For a long-lasting carpet pad, landlords will pay a little extra – but it's worth it. Whereas the foam in a cheap pad will compact quickly, a higher quality carpet pad will rebound instead and last longer. For example, a 4-pound density carpet pad will last for 3-5 years. A 6-pound density pad will last even longer. With a larger up-front investment in a quality carpet pad, landlords save money by reusing the carpet pad, even as they replace the carpet.
Rental Property Carpet Maintenance
To extend the life of a carpet in a rental property, landlords and tenants need to work together. Here are 5 ways to keep the carpet looking great and feeling like new.
Professionally clean the carpet every 18-24 months and before a tenant moves in. A vacuum can only do so much. In contrast, hot-water extraction equipment deep cleans.
Give tenants a gift card to purchase a mat or throw rug to encourage them to wipe their feet when they enter. A carpet's best friend is the tried-and-true doormat.
Add a cleaning clause to the lease agreement requiring tenants to vacuum carpets at least once a week. The simple act of vacuuming extends a carpet's life by picking up dust, dirt, crumbs, and pet hair.
Inspect carpets routinely, and spot clean where necessary. For food and drink stains, simply use hot water and a rag to dab at the stain. For hard-to-remove carpet stains, get professional help.
Encourage tenants to train themselves and their pets to practice clean habits. Pets require consistent potty breaks to reduce the number of accidents.
Rental Property Carpet Performance
When you think about it, carpets are highly visible in a room. Additionally, carpets provide a comfortable surface for everyday living and a backdrop for furniture. To keep rental property carpeting looking and performing at its best, follow the above tips. These purchasing and maintenance pointers will help you and your tenants maintain a healthy carpet.

Contact Us for More Landlord Tips
As landlords ourselves, New Funding Resources understands the challenges and opportunities of owning and renting homes in the DC Metro area. Please contact us for more rental property tips and investment tips. We help DMV real estate investors grow wealth and build a portfolio by buying, renting, and flipping homes. Contact us at 240-436-2340 with questions.