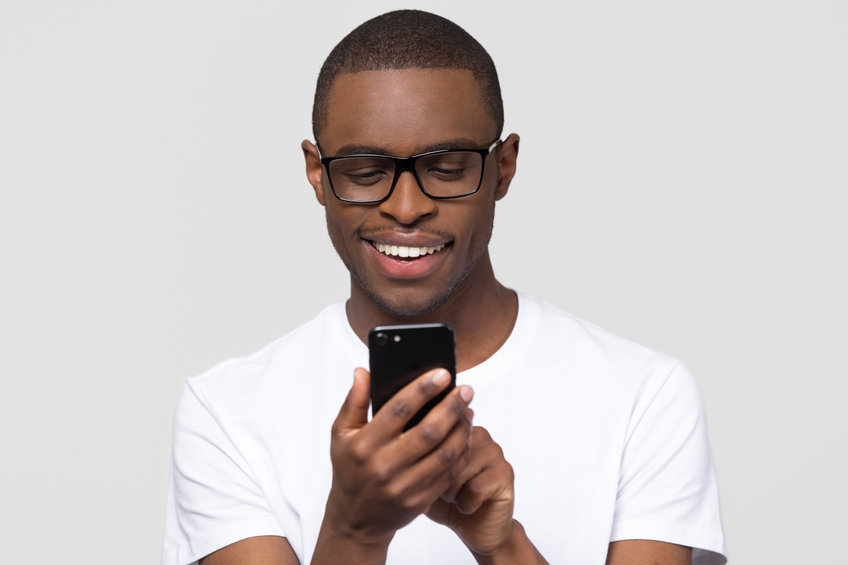 If you are a landlord with more than one rental home, tracking rent payments, taxes, insurance policies, and vendor payments can become a job in itself. If you are like me, you might first attempt to keep tabs on all account payables and receivables in an Excel spreadsheet. For a while, it might even work. But as your portfolio expands, sooner or later you will need more than that to stay organized.
Of course, you can always hire a property management company to help you out. Doing so will undoubtedly ease your burden, but it will also cost you a pretty penny. Before you hire a professional firm to manage your rental portfolio, consider a plethora of landlord apps available on the market.
Rental portfolio management is becoming more and more technology-driven. For those who are comfortable with technology, the right landlord app might offer assistance in the exact area they need help with.
Apps for Landlords: What Can They Do for You
Apps for landlords offer a number of financial capabilities:
Track investment metrics, including cash flow and expenses
Automate bookkeeping and accounting
Prepare professional reports at tax time
Integrate accounts for credit cards, loans, investments, checking and savings
Capture receipts and store documents in the cloud
In addition to using finance-focused apps, property managers and landlords can tap apps that streamline rental management tasks. Effective apps for landlords keep them organized – working smarter, not harder. The apps streamline property management tasks like screening tenants, tracking rent payments, and sending overdue reminders.
How to Choose the Landlord App That Is Right for You
Before you rush to download that app consider what it is that you're looking for help with. Which elements of your rental portfolio management cause you the most headache? How does using that app would alleviate it? Your goal is not to be the most tech-savvy landlord out there. Your goal is to spend less time on managing mundane tasks, while effectively growing the value of your portfolio and reducing your risk exposure.
When I was looking for the right landlord app, I knew I did not need help with marketing my rental properties or screening the tenants. As a private lender, we have plenty of capabilities to do it in-house. What we needed help with was enabling online rental payments. Though some of my renters have been paying via ACH, the quirks with my bank had prevented many of them from paying electronically. I was looking to streamline the entire process including giving my tenants more options on how to make their payments. I also wanted to automate late fee collection.
Here is the list of apps for landlords that I've Here Is the List of Apps for Landlords That I've Considered:
RentRedi:
The self-proclaimed best software for self-managing landlords, RentRedi promises to "scale your business, not your expenses." It specializes in rent collections but also offers tenant screening, property marketing, application coordination, maintenance coordination, and rental insurance management. Despite it not being free for the landlord (monthly fees range from $10 to $20), we felt that RentRedi offers a concise package of exactly what we need without annoying upselling.
For me, the main selling point was the ease of its interface, its rent payment options, and its transaction security. Also, their support was pretty good. Despite being conducted via chat only, the support staff is knowledgeable, responsive, and available within minutes after you initiate the contact.
Though I am pretty skilled at tenant selection and have few issues collecting rents, I liked the feature that the late fee can be automatically collected once the payment is past due. Like many other platforms, RentRedi offers renters a choice to schedule automatic transfers of rent from their bank to the landlord's as well as to pay their rent via a credit or debit card (fees do apply and are charged to the tenant).
I also wanted to have a landlord app that not only makes my life easy but also offers enhanced value to my tenants. Since the majority of them have an excellent payment history, we thought they would be interested in reporting their on-time payments to TransUnion boosting their credit scores in the process.
Some landlords might decide against the RentRedi app because it's not free and it also charges $1 per bank transfer. Some might be concerned that the platform is available to tenants via a smartphone app only (the landlords have an option to manage their side of the business via mobile phone and the desktop). However, the charges seemed reasonable to us provided how easy and streamlined it made the process.
Zibo
Another landlord app we've considered was Zibo. We actually found out about it from a tenant of mine who used it to pay her previous landlord. After spending hours trying to validate my banking account, I've given up. That is not to disparage Zibo since the issue might possibly rest with my bank. Still, it gave me a bad taste in the mouth.
Zibo is free for both landlords and tenants. For landlords, it specializes in rent collections, banking, loans, and insurance. It has both an app and a desktop version which might be appealing to some tenants. Like RentRedi, it offers tenants an option to pay via ACH, credit card, or debit card.
Since Zibo is free to both tenants and landlords, I guess they make money by offering their partners some cross-selling opportunities.
Apartments.com
Another well-known platform that offers electronic rent collection is Apartments.com. From the first glance, it offers everything that RentRedi does – and for free. However, I didn't like the fact that its rent collection mechanism lacked some nuances. For example, the late fee is billed and collected separately from the regular rent payment.
Apartments.com is a well-known venue to market and find apartments and rental homes. The rent payment collection module seemed to be more of a value-add than its core proposition. That's why we've ultimately decided against it.
PayYourRent.com
Another platform that has electronic rent payment collection at the core of its value proposition is PayYourRent.com. It is not free and might be designed more for professional property management companies vs. individual landlords. One of their unique value propositions is a zero-day hold on rent payments. It enables a landlord to receive rent payments within 24 hours of the tenants paying their rent. All other apps I've seen have a payment processing time of 3-5 days.
Of course, different landlords have different needs. Your primary pain points might not be in rent collection automation but in keeping track of your expenses, finding the right tenants, or keeping tabs on your rental portfolio value.  If so, here are some additional landlord apps to consider.
Stessa – Bookkeeping & Accounting App
Stessa is a bookkeeping and accounting app that tracks property finances and performance. Stessa creates tax-ready reports and keeps real estate investment records in one convenient place. With a few clicks, landlords know how much their rental property is making. They can scan receipts and invoices and store transaction information in a cloud that's easily accessible and secure. Although Stessa doesn't offer property management features, it integrates easily with popular property management apps.
Rentometer – Single-Family Home App
Rentometer is an app designed for real estate investors with single-family homes in their portfolios. This app uses rent-pricing capabilities to determine the value of an investment. Users input the address and number of bedrooms of the single-family home, and Rentometer provides a rent estimate. Landlords learn what other landlords are charging their tenants in their market in order to be competitive themselves.
Landlord Studio – Diverse App
Landlord Studio is a diverse app for landlords, combining financial management with property management features. This app enables landlords to track their rental property portfolio's performance with versatile financial reports at the level of the rental unit, property, or organization. Landlords can create records for rent roll, occupancy, tenant directories, overdue rent, reminders, and more. Additionally, Landlord Studio automates tasks like screening potential tenants, coordinating inspection and maintenance, and handling documents. Landlord Studio is designed for managing residential properties.
Investors and property managers can gain financial insights and streamline rental property tasks by using the latest technology. Rental portfolio apps for landlords help landlords make smart business decisions based on accurate, real-time financial data. Plus, these apps help them stay organized and save time on every day rental property tasks.
Contact Us
New Funding Resources helps Washington, DC real estate investors expand their real estate portfolio and grow their wealth. As landlords ourselves, we understand the rewards and challenges of property ownership and property management. Contact us for private financing that is fast, flexible, and focused on Washington, DC, Maryland, and Northern Virginia.