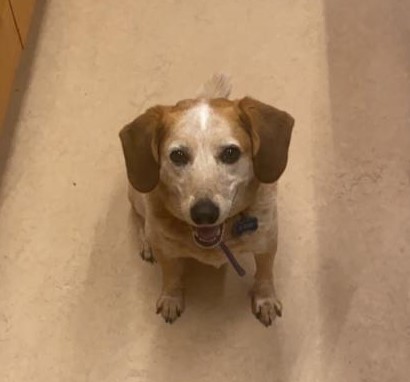 People are attached to their pets. They love their finned, feathered, and furry friends. Pets are a part of the family, and pet-owners wouldn't dream of being separated from Buster, Cleo, Fido, or Max. Two-thirds of the households in the U.S. own a pet, according to the 2019-2020 National Pet Owners Survey conducted by the American Pet Products Association (APPA). That's 85 million families, and some of these families might want to rent from you! How will you respond to tenants with pets?
As a landlord, you decide whether to accept tenants with pets.
Pros of a pet-friendly property
Draw from a wider pool of applicants – attract tenants with pets, tenants without pets and tenants considering owning a pet
Command a higher rent – Pet-friendly properties are prized by pet owners and can command a higher rent
Maintain tenants longer – Develop a pet-friendly reputation, and tenants with pets will feel welcome and stay.
Cons of a pet-friendly property
Damage – Pets can chew on wood, damage landscaping, urinate on carpets, and leave their waste in grassy areas and public spaces
Allergies – Some people are allergic to cats and dogs. Properties with pets often require additional work to clean carpets and air ducts between renters
Odor – Pet accidents, especially involving cat urine, cause offensive odors, as do unattended litter boxes
Noise – Loud, repetitive barking or meowing is disruptive and disturbing to neighbors
Injuries – People can be bit, scratched, knocked over or otherwise injured by a pet
Screen tenants carefully
Allowing pets on your rental property can pose risks. However, landlords can reduce the risks by taking a number of precautions. First, landlords should screen the pet owner to determine if the tenant is a good fit for a property. Complete the routine credit check, criminal background check, etc. Second, contact the renters' previous landlord and ask about property damage or other pet-related problems. Third, meet the pet in person – unless it's something as harmless as a goldfish. See for yourself if the pet is groomed, friendly, well-behaved, and responsive to commands.
Decide what pets to allow
A pet agreement in the lease should specify a range of things including the type and number of pets you allow. Specify whether the tenants' pets are the only ones allowed, or if family and friends can bring their pets over, also. Consider setting weight limits for dogs, because larger dogs potentially cause more damage. Additionally, landlords have the legal right to prohibit "dangerous" dog breeds. Landlords are entitled to ban dog breeds considered to have a more violent nature. Insurers often exclude the following breeds from coverage, and landlords can follow their lead.
American Staffordshire Terrier
Chow Chow
Doberman Pinscher
German Shepherd
Great Dane
Husky or Malamute
Mastiff
Pit bull
Presa Canario
Rhodesian Ridgeback
Rottweiler
Saint Bernard
Wolf-dog hybrids
Charge tenants with pets an extra fee
Landlords renting to tenants with pets can reduce risk by imposing a "pet fee," since pets are likely to cause additional wear and tear on a rental property. (Note: A pet fee isn't legal in all states, so check your state statutes.) The pet fee is an addition to the security deposit. A $200 to $300 fee per year is reasonable and won't deter good tenants with pets. Since service and companion animals are not considered pets, these animals are exempt from the pet fee.
View a sample Pet Addendum to a Rental Agreement from the Humane Society
Mitigate the risk of tenants with pets
In the DC Metro area, many high-quality tenants now come with pets. To accommodate the increasing pet ownership, many commercial apartments now welcome pets. It's not unusual to see a jar with dog treats by the entrance. Many buildings offer communal amenities such as dog baths to keep Fido fresh-smelling and presentable. It's true though that landlords with pet-friendly rental properties face different risks than landlords who ban pets. Issues like animal bites, noise nuisances, odor, and property damage may occur. However, landlords can reduce these risks by taking a number of precautions.
They can protect themselves by screening tenants carefully, including a pet addendum in their rental agreement, and charging a pet fee. The result? Charlie and Daisy can make a happy home even happier. 
New Funding Resources helps investors in DMV grow their wealth by flipping homes and building their real estate portfolio. As landlords ourselves, we are intricately familiar with the challenges and opportunities of owning and renting homes in our area. Please contact us with any questions at 240-436-2340.