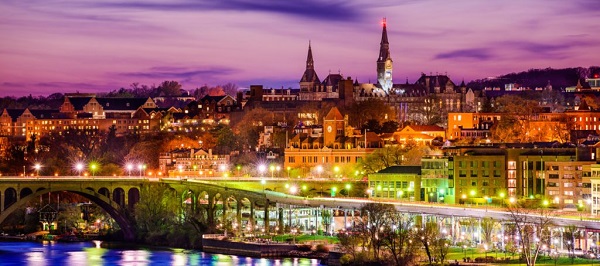 From many applications for funding that come to us every day, a big portion is for rehab loans in Washington, DC. No wonder, the DC rehab market continues to offer profit margins that are rarely available in the surrounding areas. Rehabbers in the DC area have been consistently making money buying dilapidated properties and turning them into beautiful homes. Their continued success, however, is attracting less experienced (and less well-heeled) investors and driving the competition for distressed properties. As a result, DC continues to offer terrific investment opportunities, but is also a market where it's easy to make mistakes.
In the last week, we've received several inquiries to refinance rehab loans in Washington, DC originated by other lenders. The loans have come due, but the properties are nowhere near finished being renovated. In all those cases, the borrowers have already paid tens of thousands of dollars in interest. They also paid tens of thousands of dollars to contractors for renovations that have never took place. These folks find themselves in a serious predicament. They are looking for the same and often more expanded renovation budget. However, their equity position has been seriously eroded compared from what it was just a year ago. In addition, to be completely candid, by the time they call they have a track record of mismanaging rehab process. They are out of money and often out of luck.
What can we learn from these borrower's mistakes? In our years of underwriting rehab loans in Washington, DC, we've learned one thing. The most important element of success is careful planning for complexities of DC renovations.
Permits Are The Key for Rehabs in Washington, DC
While you can complete some renovations in Maryland or Virginia without pulling permits, you must plan for getting them for virtually any type of rehab in Washington, DC. Even the most prepared and organized borrower must be ready for delays and changes to their project. Hoping to fly under the inspector's radar or relying for permits on your contractor is asking for trouble. Many of the borrowers who are frantically looking to refinance their rehab loan in Washington, DC say the same thing. "My contractor was supposed to get permits and didn't." You can minimize your delays by careful planning, writing detailed agreements with your vendors and staying involved. Delegating this key aspect of your project to someone else without a system of checks and balances inevitably leads to escalating costs.
Detailed Agreements With Your Contractors Are Essential
Let me dwell more on the subject of detailed agreements, because they are even more essential when applying for rehab loans in Washington, DC. As the complexity of your project increases, so should the time and effort you put into vetting your vendors and preparing your written agreements with them. Virtually everyone who comes to us tells us that they have "an excellent team in place." The fact of the matter is that even if you believe that you are working with trustworthy and reliable people, you need a detailed plan. This plan needs to specify what these people are going to do for you and how soon they will complete their job. It also needs to specify when they get paid. The more information you put in writing, the better.
Rehabs in Washington, DC are especially tricky as they might require upscale fixtures and touches. When we interview potential borrowers, many talk about their plans to go "high-end." Yet, when we review the scopes of works, few provide more details other than "redo the bathroom upstairs." I strongly believe that every private money lender writing rehab loans in Washington, DC must push their borrowers develop a more detailed scope of work. We also strongly recommend separating costs of labor from costs of materials.
We Love Writing Rehab Loans in Washington, DC and Will Help You Maximize Your Profits
Don't get me wrong: We love writing rehab loans in Washington, DC. In fact, we consider DC a more stable area than some of the adjacent regions. This is why we often base our loans there at 65% of the rehab's after repair value. We work extremely close with our clients to ensure that they get a good deal. We also help them manage their renovation in a way that minimizes their risk and maximizes their return. But the fact remains: flipping properties in Washington, DC requires more capital, more time commitment and more experience from each borrower and lender doing business there. If you are thinking about doing business in Washington, DC, give us a call. Together, we can roll up our sleeves and make sure that you are set for success by planning ahead.