How smell influences rental property decisions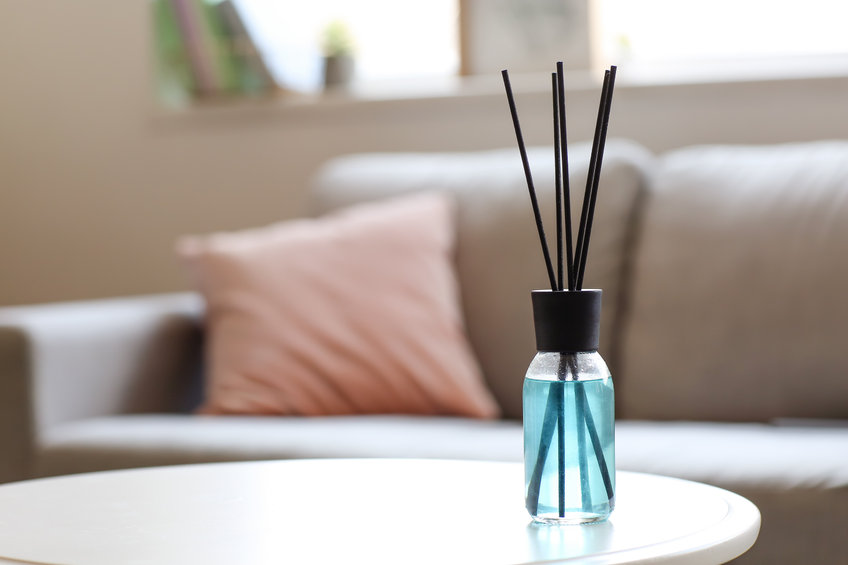 Whether you're aware of it or not, your emotions and memories are powerfully influenced by your sense of smell. For example, the smell of coconut might stir up thoughts of relaxation on the beach. A whiff of lilacs might remind you of a summer day in the garden. A pine or cedar fragrance might take you back to a cozy winter night at home.
Why use scents in rental properties?
Smell plays a critical role in forming your opinions about places, experiences, and purchases. Because of this, luxury hotels, boutiques, gyms, and spas create scent experiences for their guests. They choose a signature scent that evokes feelings like comfort, energy, or relaxation. Even if the guest can't identify the scent they're smelling, the fragrance can affect their mood and behavior. A signature scent, combined with the right lighting and interior design, can impress guests and make their experience more enjoyable.
Similarly, a fresh, clean scent in a DMV property for rent can impress potential renters and motivate them to sign a lease. By improving the scent of a property, landlords improve their odds of attracting quality residents and renting properties more quickly. Believe it or not, smell matters! It can make or break a deal.
How do landlords create better-smelling rentals?
Before filling a rental property with fragrance, landlords and property managers must first remove the sources of bad odors. Renters are deterred by bad smells like cooking odors, smelly shoes, pet urine, cigarette smoke, and mold. Even the smell of fresh paint can be uninviting. Landlords want the odor in a rental unit to evoke happy feelings and a homey atmosphere, not the desire to escape for fresh air as soon as possible.
To achieve a clean, fresh scent in a rental property:
Thoroughly clean the property
Prime and paint the walls
Professionally clean the carpets, or replace carpets entirely
Run a deodorizer, which will eliminate odors, not just mask odors
Use air fresheners with a pleasant scent
What fragrances should landlords use?
By using one simple fragrance throughout the rental unit, landlords avoid the distractions of multiple, complex scents. Most importantly, don't overdo it! Fragrances are meant to blend into the background. Thus, a fresh, clean scent should be noticeable but not overpowering. There's a wide range of home fragrance products available today. However, we recommend sticking with these simple scents for rental properties:
Citrus – Our No. 1 choice. Fresh, clean, fragrant aromas
Vanilla, Mint, or Almond – Comfy, relaxing aromas
Rosemary, Thyme, Basil – Welcoming, evocative aromas, especially suitable for the kitchen
Pine, Cedar – Complex, woodsy aroma perfect for the winter and holidays
What type of air freshener is best?
Home fragrances have been around since the years of the Pharaohs in ancient Egypt. Perfume makers of that era used jasmine, Frankincense, and lotus flower. Ancient Greeks and Chinese used fragrant flowers and mandarin oranges to create scents. Today, we have a wide range of fragrance products including scented candles, melts, sprays, reed diffusers, and plug-in air fresheners. The plug-in variety is the easiest to set up and maintain for rental properties. Plus, unlike scented candles, plug-in fragrances don't pose a fire hazard. They're no-fuss, no-mess, and automatic.
What are the benefits of a plug-in diffuser?
Landlords should consider investing in the Pura Smart Home Fragrance Diffuser to use when showing a property to prospective renters. The diffuser fills an average-sized room with a pleasing premium fragrance and sets the mood. Conveniently integrated with a smartphone, the Pura diffuser can be controlled from anywhere there's an internet connection. Property managers can customize the schedule for when the scent is diffused and adjust the intensity of the aroma.
How do scents attract good tenants?
The sense of smell can sway a renter one way or another when deciding whether to sign a lease or look at another rental property. Renters don't want to smell the odors left behind by the previous tenants. When preparing an apartment or house for rent, landlords need to remove the root sources of bad odors and curate a good odor. A thorough cleaning, fresh coat of paint, deodorizing machine, and a plug-in diffuser all contribute to an inviting atmosphere. Landlords who are fussy about odors show tenants that they value the property enough to go the extra mile caring for it. Hopefully, this inspires tenants to take good care of the property, also.
Property investment tips
As landlords ourselves, New Funding Resources is familiar with the challenges and opportunities of owning and renting homes in the Washington DC area. We can help you avoid common pitfalls in property management in Maryland, Virginia, Delaware, and Washington DC. Please contact us, at 240-436-2340, with questions about investment properties and hard money loans for buy-and-hold investments.