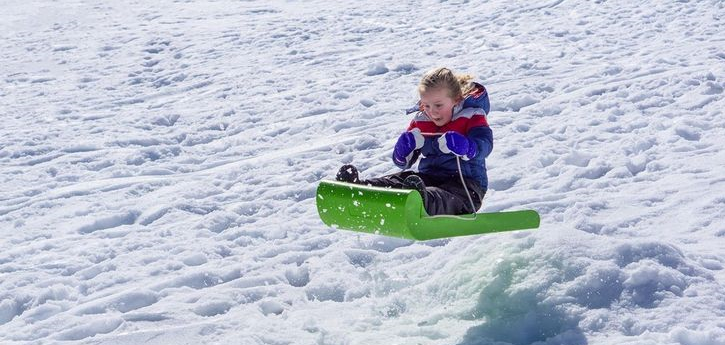 Real estate investing is a fantastic way to make money. Whether you are looking to book your profits as soon as possible (fix-and-flip) or are building long-term wealth (buy-and-hold), there are strategies that fit many budgets and investor profiles. However, "many" doesn't mean all. Not everyone is in a position to take on the risk associated with real estate investing. Not everyone can afford it, and not everyone succeeds. Doing something for the first time in your life is risky; being a first-time real estate investor is no different.
This said, plenty of first-time investors are a resounding success. We've been privileged to work with some of them. Unlike with many other private money lenders, for us, being a first-time real estate investor is not an underwriting kiss-of-death. Our lending philosophy is simple: whether you are the first-time investor or not, you must be well-positioned to succeed. We evaluate it based on simple criteria developed in twenty years of working with aspiring investors from all walks of life.
How do we identify those first-time real estate investors that are poised to succeed? Even more importantly, how do you recognize whether real estate investing is right for you? Here are six factors to consider before making an offer on your first real estate investment.
1. Have some money to invest.
Investing in something means having some money to invest, not just gambling with someone else's funds. Flipping a property is not a get-rich-quick scheme, nor is it the last-ditch effort to meet life's expenses. It's an investment strategy, and such implies the availability of funds and your willingness to commit them. The more expensive your project is, the more of your own funds you need to come up with.
2. Have reserves.
A hard money lender who allows its borrower to commit their last dime to the transaction is setting them up for failure. Why? Because any experienced lender or real estate investor knows that there will be other expenses that need to be paid. For once, it's the monthly interest rate to your lender. Homeowners associates dues, utilities, and – most importantly – unanticipated additional rehab expenses all add up, and guess who is paying for them – you! The reasonable amount of reserves will depend on the size of the transaction, but $7K to $10K is probably the minimum.
3. Have some experience.
Not first-time real estate investors are created equal. Some might have bought and sold multiple primary residences, and others might have a portfolio of rental properties. You might have some experiences in real estate because you are a real estate agent, a contractor, an architect, or a property manager. Whichever type of the first-time real estate investor you are, ask yourself what skills you have and how they help you make your first flip successful.
4. Have an established relationship with a reliable contractor.
One of the factors that make first-time investing risky is that you have to work with a team that you might have no experience of working with in the past. That goes for your realtor, your private lender (you can more about choosing the right hard money lender here), and your contractor. People might talk the good talk but deliver little. A poor choice of the contractor might jeopardize your entire project, take a massive chunk out of your profits, and make your life a living hell. Have your contractor lined up and vetted before you commit yourself to a project. If you don't have access to reliable labor that offers good value, you might be biting more than you can chew in becoming a real estate investor.
5. Have time.
Time. Being a real estate investor takes time. Finding the right property to flip takes time. Managing all moving parts of a rehab process takes time. Not everyone can afford to spare time. Sometimes it's evident from the beginning. On occasion, we receive phone calls from potential borrowers who request a call back at a specific time because they have little flexibility in their job. "Can you call me after 6 pm on Tuesday or a weekend?" they ask. We can, and we will, but how are you going to manage your rehab when your life is so restrictive? Make sure you can stay actively involved throughout each phase of your transaction.
6. Know how to market for properties.
You might have all your ducks in a row, but without an actual property to flip, all your preparations are a moot point. We ran into clients who paid thousands and thousands of dollars to real estate gurus and now have access to all the spreadsheets, calculators, and checklists they can imagine. Yet, they cannot make that final leap to actually starting to look and market for properties. We call it "paralysis through analysis."
Much of real estate investing is common sense. Many first-time real estate investors can leverage their existing management, bookkeeping, and marketing skills to make money. The key is to find the right property to flip. Ask yourself early on how you are going to do it. Chances are it's not going to just fall on your lap. I honestly believe that the DC real estate market is an awesome place to be, but it's competitive, inventory is tight, and the number of distressed sellers is declining. A talent for identifying homes that provide you with an adequate profit margin is paramount to your success as a new real estate investor. Do you have what it takes?