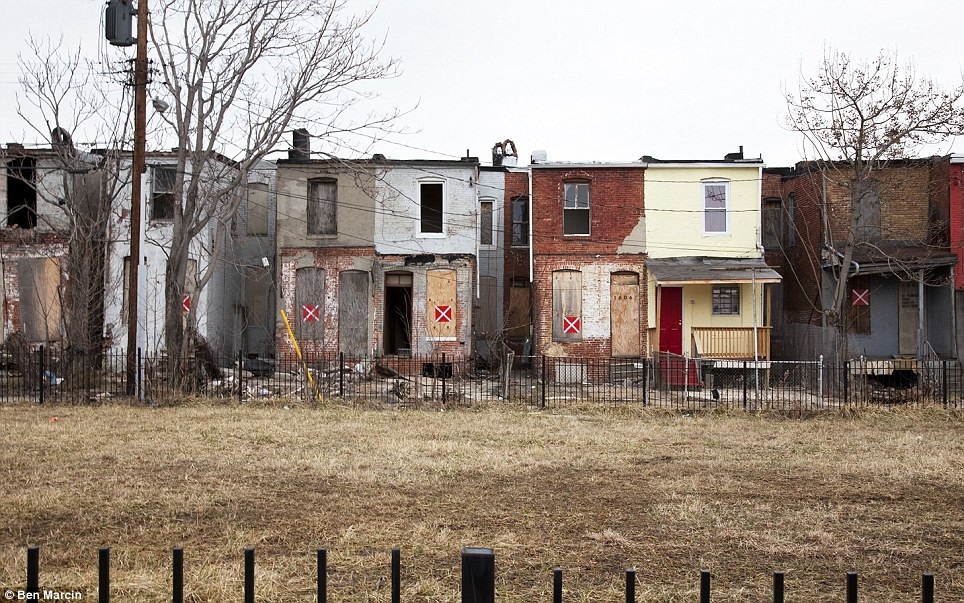 Recently we've been receiving a lot of inquiries about financing rehabs in Baltimore City. A significant portion of those calls is from borrowers looking to purchase homes with an acquisition price of $60k or below. While we are always happy to discuss any scenario, our 13-year experience taught us one sure thing: not everything is gold that glitters. To apply this saying to the world of real estate investing—not everything that's cheap is a bargain.
I understand how some potential rehabs in Baltimore City might look appealing to real estate investors, especially those who are new to the game. Very few areas can compete with such low prices. If you don't have deep pockets or want to be extra conservative, Baltimore City offers many listings priced at a fraction of those in the neighboring counties. If you are a new investor, you might be hoping to cut your teeth in the Baltimore City market before expanding to a more expensive area. It might sound logical on the surface, but not unless you start digging deeper.
Factors to Consider When Purchasing a Cheap Investment Property
The real estate mantra that successful rehabbers live and die by is that in real estate investing you make your profit when you buy. In other words, you must find a property that is discounted enough to allow you to make enough profit. If you were shopping for a flip in Prince George's County and suddenly encounter a home offered for $60k, it is most likely a bargain. It might even be a once-in-a-lifetime opportunity. However, if that property is a row home in Baltimore City, it might not be a good deal. Quite contrary, it might be severely overpriced.
If you are presented with an opportunity to buy a row home in Baltimore, and the price sounds wonderful, ask your real estate agent to run a detailed price analysis on the similar homes in the neighborhood. The Baltimore City neighborhoods vary in their pricing greatly, so stick as close to your subject as you can. Chances are that you will discover many similar properties that are sold at the same price range. What does it mean to you? It says that you are not getting a bargain and you are about to pay a regular market price. You are now in violation of the primary real estate mantra.
The low price often glitters so brightly, new investors want to find any justification for the purchase. "The numbers work!" They tell us, "I can still make a profit!" And perhaps they can. However, the only reason the prices are low is because those homes are in a less stable neighborhood. There might be talks about "revitalization" and "gentrification," but, as previous real estate cycles have taught us, talk is cheap. The current prices are the result of the local supply and demand and, with the average days on the market in Baltimore City of two months, those properties are not exactly flying off the shelf. At this point, our newly minted real estate investor find herself not only paying a market price but also buying in an unstable neighborhood. There is a chance she will make a profit. There is also a chance she will get hosed if the neighborhood stagnates or declines.
We are a private lender with deep local real estate expertise.
We are not here to poo-poo your deals. We are not here to only protect our own interests. Let's work together to determine which property is likely to make you money without substantially increasng your risk. Whether you are investing in Baltimore, Washington, DC, Woodridge, or Frederick, we will share our experience and will guide you to success. Call us today at 240-436-2340.
Another Consideration: Your Home Renovation Budget
Another aspect to think about when considering a row home rehab in Baltimore City is your renovation budget. No matter where your property is located and how low it's priced, your rehab costs will depend on the size of the job and its scope. Rehabbing a row home in Baltimore will cost you the same as rehabbing a townhouse in Capital Heights, Hagerstown, or Columbia. It will also require as much time and effort—if not more—to manage it.
If you are looking to dip your toes in real estate investing, start with a property that does not require a complex rehab. It would allow you to test your construction crew and keep your carrying costs to the minimum. Look at the neighborhoods that don't have an excessive number of distressed properties and steady demand for the renovated homes. Above all, don't chase cheap houses and, instead, concentrate on finding properties priced below their value. You might have to hustle to find them, but trust me—they out there and they won't cost you an arm and a leg.
We Are Your Local Hard Money Lender in the DC, MD & VA Area
To learn more about our hard money loan terms, or to get pre-approved for a hard money loan in Washington, DC, Maryland, or Virginia, contact New Funding Resources today.