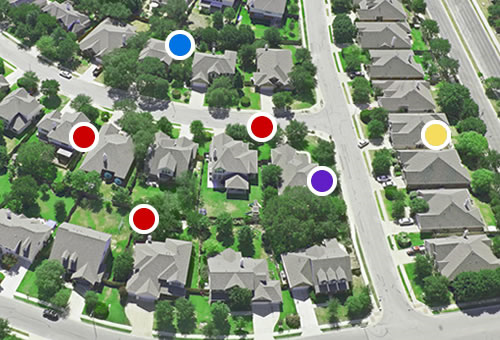 In real estate you make money when you buy. What that means is that you need to put a property under contract at a price that will allow you to make a reasonable profit after the costs of owning, renovating and selling that property. The process of estimating these moving parts might be better described by the former Secretary of Defense Donald Rumsfeld: "There are known knowns; things we know we know… There are known unknowns – things we do not know. But there are also unknown unknowns – the ones we don't know we don't know." I'm sure he wasn't referring to the real estate rehab business, but you get my drift.
Estimating your rehab's after-repair value and the costs you are likely to incur is challenging and depends on many factors. As a private mortgage lender, we've seen additional expenses cropping up even with the most thorough planning. However, one thing is for sure: by failing to plan ahead you will find your profits drained and yourself driven bonkers.
This blog focuses on the most frequent mistakes in determining your rehab's after-repair value. Also check out this article from our What NOT to Do series that tackles to the common pitfalls in estimating the construction costs of your project.
RELYING SOLELY ON YOUR AGENT TO DETERMINE YOUR REHAB'S AFTER-REPAIR VALUE
As an investor, you must take responsibility for the key parts of your rehab project. Determining its after-repair value is such a key part. Together with the rehab costs, the projected after-repair value determines the maximum price you can afford to pay for the property. Any mistake here and you might find yourself losing money instead of making it.
For this reason, you cannot and must not delegate this research to your real estate agent. Don't take me wrong, there are many competent agents who can offer you their viable opinion. The bottom line, however, remains: It's your money that is on the line. Your agent, in contrast, will make his or her commission regardless of whether you make a profit or not. So, listen to your agent's advice, but do your own detailed analysis.
COMPARING APPLES TO ORANGES WHEN ESTIMATING YOUR REHAB'S AFTER-REPAIR VALUE
There are many factors that affect the value of the property. Aside of its location, such factors are style, size, age and condition of your home. It's a mistake to base your estimated after-repair value on the highest comp in the neighborhood without adjustments for these key differences. For example, all other things being equal, a brick colonial is likely to fetch more than a split-level home. Pay special attention to basements and whether your comps have them. The basement area is typically not included in the living area square footage. So, at the first glance, the two houses might appear to be the same size, while one of them has a full basement and the other doesn't.
NOT LEARNING ABOUT THE NEIGHBORHOOD YOUR REHAB PROJECT IS IN
In real estate it's all about "location, location, location." The rule number one when choosing appropriate comps is to stick as close to your property's address as possible. In an urban environment you might find plenty of comps within a quarter of a mile radius and in the suburbs you might have to expand to a mile. You should also keep in mind that in some areas, properties within a small radius might be located in a different zip code or even different neighborhoods. We had an experience with a Prince George's county property that was located right next to the Montgomery county border. Homes are more expensive in Montgomery county, so it would have been a mistake to base that rehab's after-repair value (ARV) on any comps located there, even if those comps were literally across the fence.
IGNORING LOWER COMPS
One of the most common mistakes made by new investors is basing their ARV on the highest comps in the neighborhood and ignoring lower comps. Let's assume you see three comps that are close to your subject property and are similar in style, size and condition. One of these comps is for $250,000, another is for $240,000 and the third is for $220,000. Though it might be tempting to assume that your ARV is $250,000, you will be assuming the best case scenario, which is not the right way to do this. Think about what a real estate appraiser would do and average these three comps. The average value would be between 235K and 240K.
HOPING FOR APPRECIATION TO MEET YOUR GOAL
Unless you are a long-term investor, never ever rely on appreciation to boost your ARV. Even if your property is in a booming area, your time frame as a real estate flipper is way too short.
IGNORING SELLER'S HELP
In the DC real estate market it's customary for buyers to ask for closing cost help. The amount varies by sale price and geographic area, but might be as high as 2% or even more. While exploring the comps for your subject, make sure that you take seller's help in consideration. Seller's help will be coming out of your proceeds and would be effectively reducing your ARV by that amount.
If you need help estimating your rehab's after-repair value do not hesitate to contact us. We are the premier private mortgage lender and know Maryland, Washington, DC and Virginia inside and out. We work hand-in-hand with our borrowers to help them make money and manage their risk.