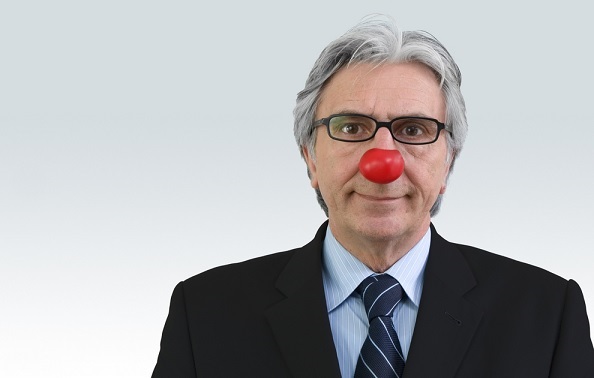 Many of our previous blogs focused on things you should be doing to succeed as a real estate investor. For example, we shared our perspective as a private money lender on how to get real estate deals and how to build a real estate investing team that will propel you forward. We talked about what it takes to be a rehabber and what you need to do to minimize your risk. However, what's equally important is to know what NOT to do in order to succeed.
There is a quote, most often attributed to Woody Allen, that "50% of life is just showing up." In real estate investing, 50% of it (or more!) is avoiding mistakes. Some mistakes can be small. You might not be aware of them, but they can slowly chip away at your profits. Others can be catastrophic and wipe out years of savings and hard work.
The truth is that you can make costly mistakes throughout the life cycle of your project or even before you identify the property. So, let's kick off our "What Not To Do" series with something that is near and dear to me personally as a private money lender – what you SHOULD NOT be doing when shopping for a rehab loan.
Things You Absolutely Should Not Do When Working with A Private Money Lender:
Believe The Hype.
Everyone wants to get a good deal. We understand it and do our best to keep your borrowing costs as low as possible. But let's face it – some rates advertised out there are gimmicks designed to rope in gullible borrowers. How do we know it? Because we checked and, truth be told, our borrowers checked, too. The promised extra low rates tend to evaporate fast when put to the test. One client of ours was promised a low rate only to have it increased right before the closing. The reason for the increase? A medical collection for $25 on otherwise stellar credit history. No private money lender cares about a small medical collection – unless of course it's a reason to bait and switch. As we like to say, free cheese is only offered in mousetraps.
Think Your Relationship With A Private Money Lender Stops At Closing.
A private money lender like us works differently than traditional lenders who hold mortgages on primary residences. When you buy or refinance a primary residence, your main interaction with your mortgage company is during the underwriting process. You want to have a good rate and a timely closing, but after the closing you'll rarely speak to your lender.
This isn't true when working with a private mortgage lender. You'll remain in close contact with your private mortgage lender throughout the duration of your loan and your rehab process. In most cases, your private mortgage lender will manage your construction escrow and you'll depend on them to do it fairly and efficiently. It's essential for your success to ensure that your private mortgage lender is accessible, responsive and competent throughout the term of you loan, which can last nine to twelve months. You are entering a quasi partnership where both parties depend on each other for their financial success.
Sound Incompetent.
It sounds obvious, but you would be amazed how many people don't know the basics of real estate investing or even the most commonly used real estate term. We work with all types of investors including novices. We openly share our knowledge and do not mind occasional "hand-holding." However, it does spook our underwriters out when we need to explain what a ratified contact is. Really? A ratified contract? Even if such a borrower has plenty of money in the bank, we will think long and hard before lending to them.
Be slow to respond.
Some real estate opportunities are not as straightforward as others. They might be profitable, they might even end up being a home run, but they are often riskier. Therefore, they require more analysis and work both from the borrower and the lender. If we ask you for additional information, make sure you get us this information in a reasonable time. If life interferes and you are delayed, let us know. Demonstrate that you responsible and driven to overcome hurdles and challenges. Trust me, our underwriting requirements are straightforward. If you are struggling to comply with them, you might discover during the rehab process that you've bit off more than you can chew.
New Funding Resources is a private money lender in Maryland, DC and Virginia. We provide quick and flexible financing for rehabbers and real estate investors to purchase and renovate real estate in the Greater Washington DC area.