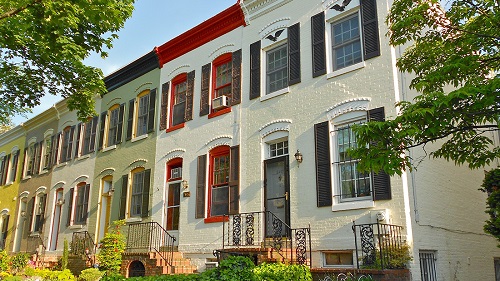 Okay folks, it's time for a checkup from the neck up as we begin a new year on the path to your DC real estate investment dreams. I am especially talking to you fix and flippers out there because this could be a great year for you. You have to get in the game if you want to score though. If you want to score big, then remember these five things that are going to be at the core of your DC real estate investment strategy.
Evaluate Your Rehab Costs.
First, once you believe you have found a potential property, you have to ask yourself is, "What will it cost to fix this up?" When asking that question you have to be honest with yourself about the condition of the property. I know that I've been in situations where I wanted a deal to happen so bad I overlooked obvious signs that this was a bad deal. Old pipes, pet smells, reputation of the property, a bad roof, these are the things you can miss because you are blinded by location, or price. Even little factors can add up to become huge factors that soak up profits and explode timelines.
Determine Your Desired Return on Investment.
Second, you have to establish the worth of the deal. It's not enough to know you will break even. You have to know your margins and make sure that there's enough profit to make it worth it. I've known investors who were happy just to break even. Others made a few thousand and thought they were the next Warren Buffet. It should never be your goal to simply break even or make a small profit. Those are the words of a hobbyist and not a true investor, and believe me, the IRS doesn't like hobbyist. As premier DC real estate investment experts, we can help you identify serious deals.
Determining the worth of a property depends on knowing the After Repair Value (ARV) of the property. Think of it as a fair market value for a fully renovated property. Market value is the price at which something will sell within a reasonable period of time. You will also need to know the "As Is" value of the property. The As Is value is the estimate of the market value of real property in its current physical condition, use, and zoning as of the appraisal date.
Factor in Time Your Are Going Spend.
Third, consider the time you are going to have to put into the investment you intend to make. From research to offer to escrow, it's going to take a bit of time. Actually, it's going to take a lot of your time as you must monitor every aspect of the deal. You can make this easier on yourself by putting together the right team (you can read about that in earlier blogs). However, you are still responsible for the ultimate result.
Did I mention that this is just the first part? There is also the time you must put into fixing the property. It can range from a short time to what seems like an endless time. And of course there is also selling the property, which is dependent on markets, price, location, and a host of other time consuming factors. We can help you seal the deal with great financing. To continue to Part II of this article, please click here.
New Funding Resources LLC is a private mortgage lender that specializes in DC real estate investment strategy. If you have an immediate deal to discuss please call 240.436.2340 or apply online.