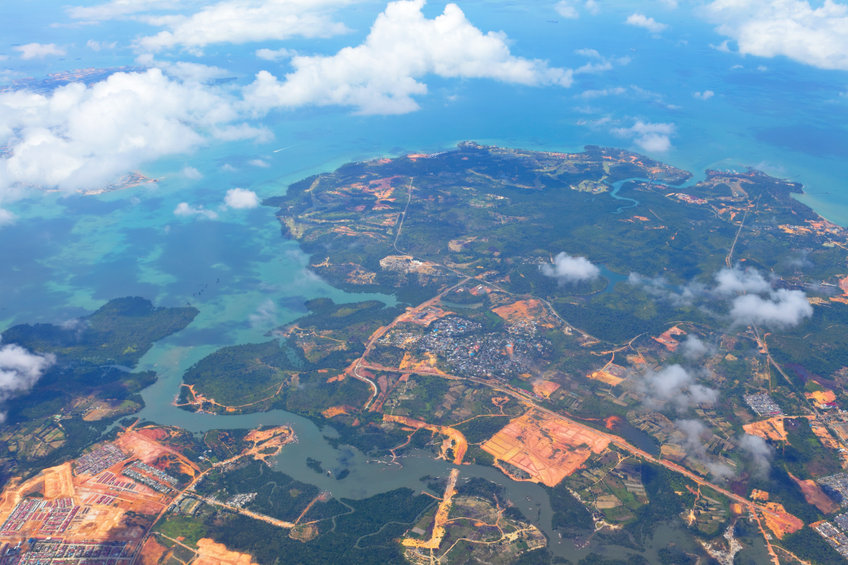 The next time you're flying over Dulles or Ronald Reagan airports, glance out the window. If the sky is clear, you'll see the landscape below. You may notice clusters of homes in neat squares. Plus, you can spot patches of green farm fields or skyscrapers. Essentially, the view from an airplane window is a visible clue to understanding zoning.
What is Zoning?
Basically, zoning is a form of urban planning that groups together structures of the same type. Rather than having dissimilar buildings all over the landscape, zoning keeps similar buildings and building uses together. Each zoning type has a specific purpose.
Local governments create land use plans and zoning ordinances to maintain a city's best layout. These ordinances control certain factors within a particular zone. Examples of these factors are building height, lot size, the distance between buildings, and noise level.
What are the Types of Zoning?
The three primary zoning types in Washington D.C., Virginia, Maryland, and Delaware are residential, commercial, and agricultural.
Residential zoning relates to housing. Examples of residential housing are single-family, multifamily, and apartments.
Commercial zoning relates to businesses. Examples of commercial zoning are office buildings, hotels, and shopping centers.
Agricultural zoning relates to farming. Examples of agricultural zoning are grassland and cropland.
Mixed use zoning combines one or more zoning types.
How Does Zoning Affect Real Estate Investors?
Zoning laws are critically important to investors. Basically, these laws stipulate what you can or can't do with your property. Therefore, investors who understand zoning avoid making costly mistakes. The local municipality has jurisdiction over the properties within its border. Thus, the municipality sets limits on the property.
Zoning ordinances unfortunately can get in the way of purchasing a property. Originally, buyers think the property is ideal. Later, they learn that their intended use doesn't comply with zoning ordinances. Applying for a variance or spot zoning can be a long, difficult process. Thus, it's important to consider zoning ordinances before committing to an investment.
What Else Should I Know about Zoning?
Not only should investors understand the zoning of their potential property purchase. Additionally, investors should consider the zoning of neighboring properties. Will the nearby zoning affect the renovation project you have in mind? Furthermore, will zoning in the neighborhood affect the property's profitability? As an investor, do your due diligence regarding zoning laws before making an offer to purchase.
Fortunately, zoning laws are flexible. Municipalities can update or change zoning ordinances as the city changes. City planners can amend zoning entirely or grant exceptions, often referred to as variances. To request a variance or zoning amendment, contact the local municipality.
Work with a Team that Understands Zoning
Land use regulations encompass almost everything you could possibly think of that relates to a property. When investing in real estate, it helps to work with a team of professionals familiar with zoning ordinances. New Funding Resources has extensive experience in real estate development in Metro D.C. We help real estate investors understand zoning – the opportunities and restrictions. We also help them avoid the pitfalls of purchasing properties where zoning laws get in the way of profitability. Contact us and we will be happy to guide you through the process of evaluating a commercial or residential property for your next investment.