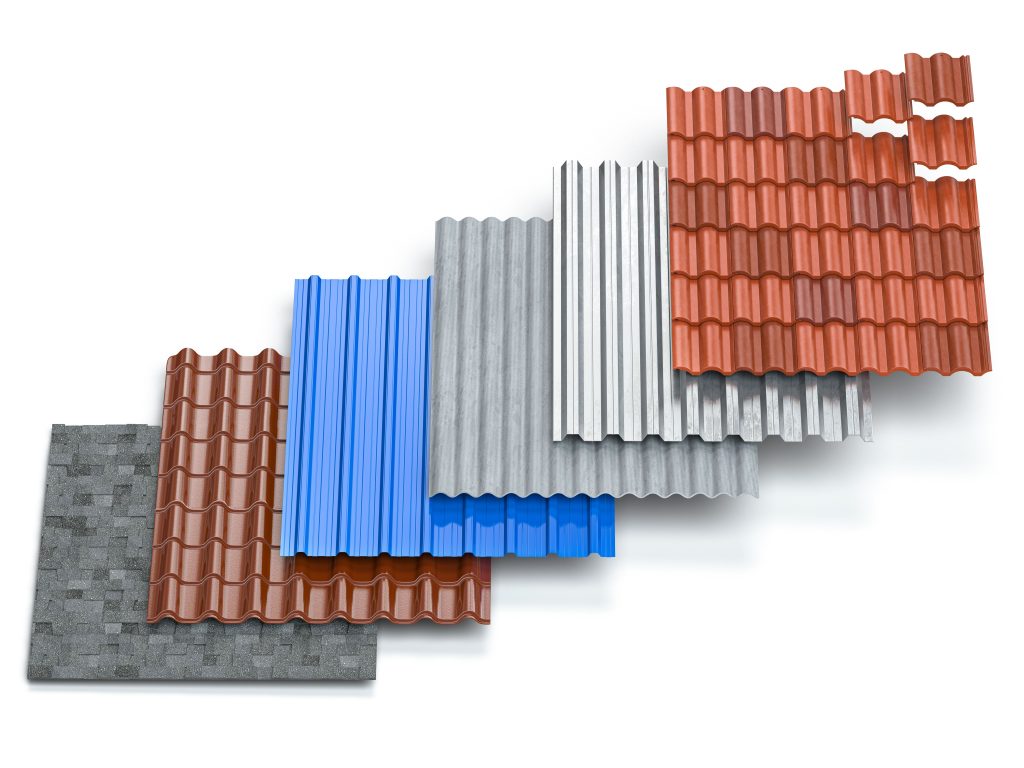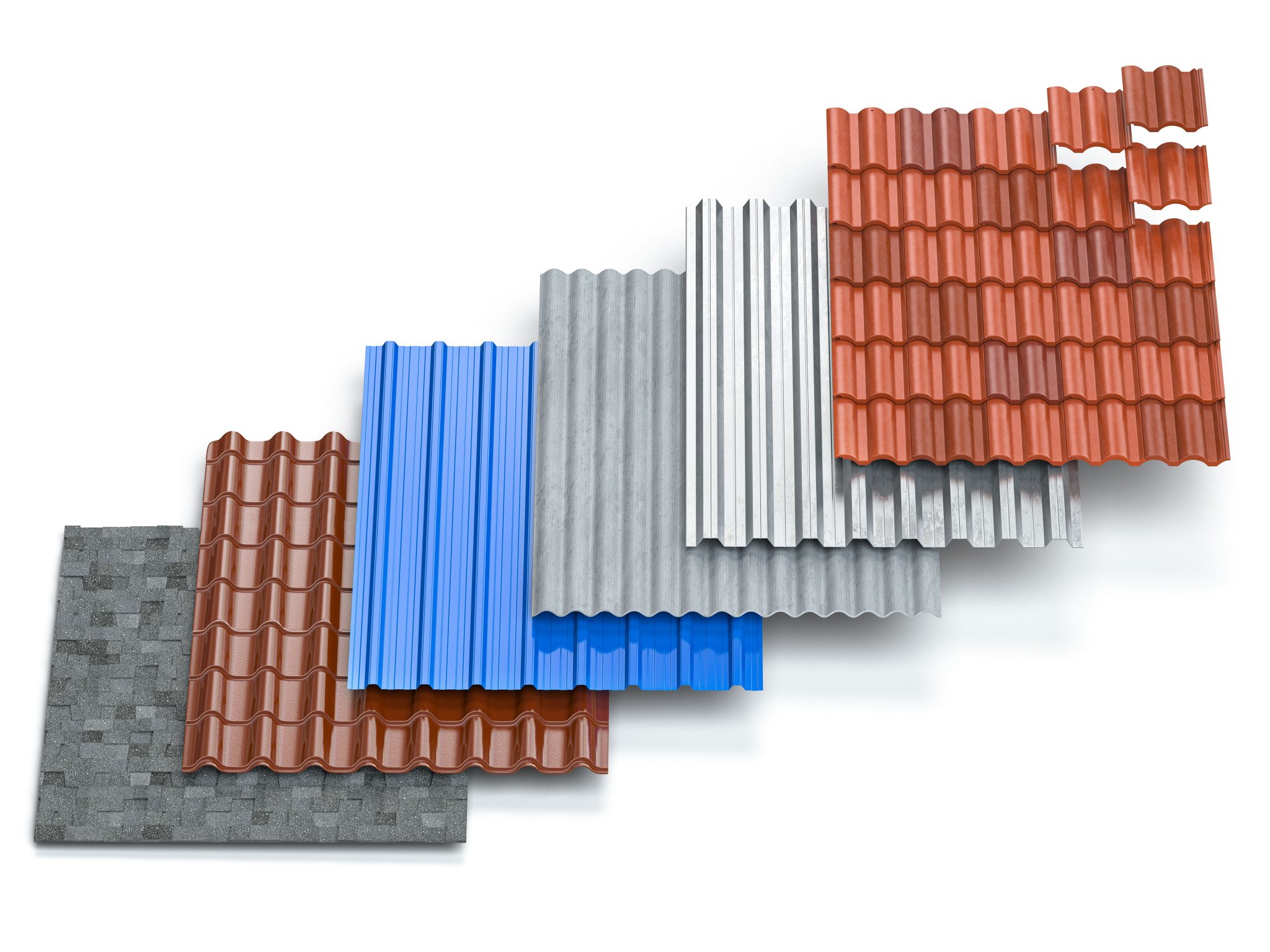 When the signs point to a new roof for your investment property, you need to choose the appropriate roofing material for the renovation. (Learn the six signs you need a new roof in our roof replacement article.) Instead of simply going with the roofing material currently on the house or rental, it makes sense to evaluate the options.
When selecting a roofing material, consider the following five factors:
Cost
Appearance
Longevity/durability
Warranty
Ease of Installation
Let's look at five different roofing materials that DC property investors can consider for their fix-and-flip or buy-and-hold properties.
Asphalt shingles are the most popular roofing material in the U.S. and an all-around good choice for roof replacement.
Cost: At $4-$8 per square foot, asphalt shingles are the most affordable roofing on the market
Appearance: Asphalt shingles come in a variety of colors and styles
Longevity/durability: 15- to 30-year life span. Lightweight, yet durable in hot and cold climates.
Warranty: 20 to 30 years
Ease of Installation: Nearly every roofing company has installed asphalt shingles, and single shingles are easy to replace as needed.
Have a tendency to curl, buckle, or fly off in high winds
Susceptible to hail damage
Need to be replaced more often than other types of roofs
Color fades in the sun
Slate roofs are made of a dense natural material that is mined from the earth. Slate is heavy, strong, and eco-friendly.
Cost: One of the costliest roof options at $16-$32 per square foot
Appearance: Great curb appeal. Slate is a premium roofing material found on homes of distinction. Well-suited for historic homes.
Longevity/durability: 75- to 125-year life span. Durable and resistant to damage from the sun, insects, weather, mold, and fungus. Fire resistant.
Warranty: Typically, a slate roof doesn't come with a warranty because slate is a natural product
Ease of Installation: Slate roofs require labor-intensive, professional installation but are virtually maintenance-free once the roof is installed
Slate is heavy, so consider its weight when engineering a roof. Some houses don't have the structure to support a slate roof.
Slate roofs can become brittle and crack in hail storms or when hit by heavy objects.
Metal roofs are made of materials like aluminum, tin, copper, and steel. They come in several forms, including corrugated metal sheets with a wavy pattern and standing-seam roofing with flat, interlocking vertical panels.
Cost: $10-$30 per square foot
Appearance: Metal roofs come in various colors, styles, and types and fit a number of architectural home styles.
Longevity/durability: Metal roofs last 40 to 70 years and require little maintenance. They are wind, weather, and rust-resistant.
Warranty: 20 to 30 years
Ease of Installation: Metal roofs should be professionally installed. Not all roofing companies have experience installing metal roofs.
Not every house is suited for a metal roof. Metal standing-seam roofs or metal shingle roofs will lower the curb appeal of a charming seaside cabin or a grand historic home. https://newfundingresources.com/2022/08/rehabbing-historic-homes/
Metal roofs are desirable in regions with heavy snow because the snow slides off the rooftop. But be forewarned, the snow lands in piles that are dense and labor-intensive to move.
Thick underlayment is needed to soundproof the roof. Otherwise, the rain and hail can cause a racket.
The price is a drawback. Investors should consider whether paying twice the cost of asphalt shingles is worth it for a metal roof.
Often referred to as "rubber roofing," a synthetic membrane roof is designed for use on flat or low-pitch roofs. TPO roofing can be white and highly reflective of UV rays and heat or dark and retain the sun's warmth.
Cost: $5.50 to $9 per square foot
Appearance: TPO roofs are built for function, more than beauty. Initially used for commercial buildings, membrane roofs are becoming more popular for residential properties, also.
Longevity/durability: Membrane roofing like TPO and EPDM has a lifespan of 20-35 years with proper maintenance. Because the roof is waterproof and dries quickly, it is resistant to fungus growth. Membrane roofs can withstand harsh weather, including hail storms.
Warranty: 20 to 30 years
Ease of Installation: Professional roofers install membrane roofing. Membrane roofing can be installed in the winter months.
TPO membrane roofs are still developing and improving.
Installation and major repairs require professional equipment
Limited use, only on flat or low-pitch roofs
Wood shakes are wood shingles typically made from split logs.
Cost: $7 to $14 square foot, plus energy-saving costs because of wood's high insulation value
Appearance: Wood shakes are hand-cut for a rustic, natural look. Wood shake roofing is well-suited for luxury, country-style homes, or Cape Cod-style homes. Redwood cedar shakes are the most popular.
Longevity/durability: 60 years in dry climates; 20-30 years in damp climates. Resistant to wind damage
Warranty: 20 to 30 years
Ease of Installation: Wood shake roofs are professionally installed
High-maintenance roofing option. Protective coatings need to be applied routinely to prevent rot and algae growth.
Flammable, so wood shake roofing should not be installed in areas prone to wildfires.
The roof on a house is essential to its structural integrity and contributes to the comfort of the people living inside. When roofing problems go beyond repairs and makeshift solutions, it's time to replace the roof with one of the above-mentioned materials. Although a new roof may be the most expensive line item in your scope of work, a new roof can also help you sell your flip faster and for more money. For more rehab tips and the funding to back them up, contact us. New Funding Resources is the preferred partner for borrowers in Washington, D.C., Maryland, Virginia, and Delaware. We provide hard money loans to investors who purchase and renovate distressed properties that don't qualify for conventional financing. Our experienced underwriters will guide you through the entire lending process.