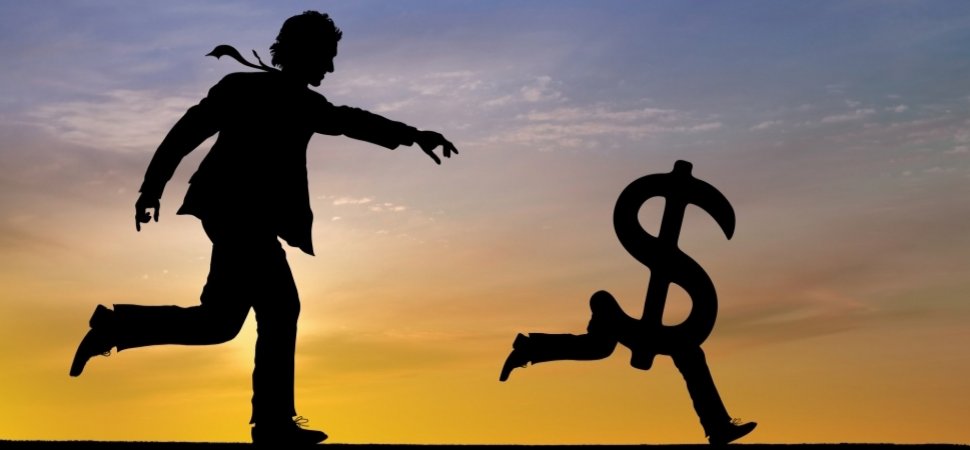 I had a conversation with a potential borrower a couple of weeks ago. She called in panicked: her closing date was fast approaching but her lender has stopped returning her phone calls. Can we possibly help and close her hard money loan in ten days? A ten-day closing is never an issue so I was optimistic that we can ensure a timely transaction. Until we've started digging deeper.
Our caller was a brand-new investor looking to do her first flip. I've explained to her that we approve our hard money loans based on two factors: the overall profitability of the deal and the borrower's own strength and liquidity. In other words, your rehabs must make you money, and you must be able to afford it. A couple of minutes into the conversation, it became apparent that she had limited funds and was looking for a 100% financing. We've written extensively on the topic of no-money-down hard money financing being a pipe dream. Still, many borrowers do not only continue to chase this dream but are also prepared to pay for its elusive promise. So was our caller.
Upfront fees on your hard money loan is a red flag
It turned out that the lender who abandoned her had promised a no-money-down hard money loan – with a caveat that she pays $3K in upfront fees. Our caller was a newly divorced mother with depleted income and assets trying to catch a break. She obviously has been all over the Internet looking for what she wanted to hear: yes, you can be a real estate investor without any capital to invest. So single-minded she was in her pursuit, she abandoned common sense a minute such promise was tangled in front of her. A couple of days after receiving her check, her lender has predictably gone incommunicado and stopped returning her phone calls.
Truth to be told, a hard money loan that comes with upfront fees should always raise the red flag. While the fee structure varies greatly from private lender to private lender, most of these fees are collected at closing. This way you pay the lender for the closing that actually takes place instead of for the ephemeral promise to fund your transaction.
Sending your funds or fees directly t0 the lender is another warning sign
Another red flag with this caller's scenario was that she had made her $3K payment directly to the lender. Hard money loans are real estate transactions that affect the property title. As such, their closings are managed by title companies. Those title companies serve as independent third parties. They move funds between buyers, sellers, lenders, real estate agents, and other entities involved in the transaction. With the exception of an appraisal fee, you should not be wiring any funds to any party other than your title company. Similarly, your private lender will not be wiring any funds directly to you. All fund transfers are held by the title company.
Of course, the atypical demands for upfront fees often come packaged with typical industry verbiage. Our caller was told that her $3K upfront payment is her "commitment fee" for a hard money loan she is about to receive. Private lenders do like their borrowers to have some skin in the game, but no legitimate firm will collect it upfront. In additi0n, if you are a lender offering a program no one else does, why to be so concerned about your borrower's commitment to you? Can it be because you are not disclosing all the facts or have no intention of honoring your promise?
Our caller felt victim both to her inexperience and her unwillingness to accept a simple truth: when something sounds too good to be true, it actually is. The truth is that if you pay enough upfront fees you can find enough folks to promise to do and fund anything. Just ask that Nigerian prince looking to wire his wealth to your account if you provide him with your bank routing number.
New Funding Resources is a private lender servicing Maryland, Virginia, and Washington, DC. Our hard money programs provide borrowers with incredible leverage to buy and rehab investment properties. We are the best-reviewed private lender in the area. We offer incredible service, competitive pricing, and we never charge any upfront fees.