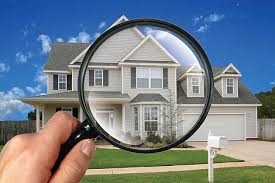 Mark Twain famously quipped: "Nothing in life is guaranteed except death and taxes."  As real estate rehabbers, we face that uncertainty every day.  Our profit calculations are based on the myriad estimates that depend on factors beyond our control.  Learning to manage this uncertainty is learning to manage and minimize your risk.  Today I want to talk about one component that is especially tricky to control – your rehab costs. Estimating renovation costs correctly is the key to your success as a real estate investor. Yet, these four costly items are often overlooked and, as a result, may significantly reduce your profits.
Foundation Problems
Let me be honest.  An unanticipated foundation problem is probably the largest single expense that can single-handedly erode your profits. The unfortunate part of the foundation problems is that they might not be apparent right away and be overlooked completely when you first start estimating renovation costs. Dry weather keeps everything dry, including a leaky basement. Once the rain comes – and it might come after you finish your rehab – only then you discover that your property has foundation issues.  The problem might be solved relatively easy if caused by a faulty sunk pump.  However, if your foundation is leaking, your bill might run between $10K and $20K.
What can you do to avoid foundation problems?  As a hard money lender, the best advice I can give you is to just be aware of them.  The good news is that the majority of properties you encounter will not have them, but if you're in the renovation business for the long run, sooner or later you will run into them.  If your rehab property has a basement – either finished or unfinished – make sure you take your time to sniff around.  I mean it literally.  Sniff and watch for any signs of mold or dampness as well as previous owner's attempts to camouflage them by removing carpers or installing air fresheners.  If in doubt, bring in an expert as soon as possible.
Leaky Roof
Another area that is leak-prone is, of course, the roof.  Just like with a foundation, many roof problems will not become apparent until the bad weather hits and then – Kaboom! – you are out thousands of dollars.  The good news is that unlike with the foundation, there are several warning signs that your roof has issues.
First is its age. A typical asphalt shingle roof lasts 20 to 25 year.  The older the roof, the more issues it has.  The first place to check on the roof issues is not the exterior, it's your attic.  Go ahead and grab a ladder and a flashlight and just climb up there. Check for any signs of moisture and, if the weather is sunny, for any beams of light that might be coming from the top.  If there is a leak, the first place you'll find it is up there.
Inspect the roof itself for any missing shingles.  Shingles should lie flat against the roof; if you find patches that are damaged or buckling, this is another sign that you should include roof repair when estimating renovation costs.
Swimming Pool
I don't want to sound like a downer on swimming pools, but the fact of the matter is that their sole contribution to your rehab projects is expenses and headaches. As a flipper, it's a given than any property that you buy would be in a various stage of disrepair.  One thing that I can guarantee (aside of death and taxes) is that the swimming pool that comes with it would be even in worse shape.  A non-functioning swimming pool is a sure curb-appeal killer.  On the other hand, its repairs often run as high as $7K t $10K while the costs to remove it will set you back a similar amount.  Owning a rehab property with a swimming pool gives a new meaning to being stuck between a rock and a hard place.
What should you do if you're contemplating buying a rehab property with a swimming pool in the backyard?  The answer is to have a plan for what to do with it and to be aware of the costs.  Remember, it's not about avoiding properties with swimming pools, old roofs, and leaky basements. It's about estimating renovation costs as accurately as possible.  In real estate, like in life, there are no guarantees.  However, there are good investments and bad investments.  Make sure that you invest wisely by anticipating potentials issues and having a plan for how to avoid or mitigate them.
New Funding Resources is a private hard money lender that works with real estate investors in the DC area.  We proactively share our real estate expertise to help our borrowers grow their profits and avoid unnecessary risks.